Crimped hairstyle has steadily made its way back into the style chart. If you are interested in learning how to make this hairdo, then you need to check out this video. This is not as complicated as it seems to be.
[Also Read: Chic Ways To Wear A Middle Parting Hairstyle]
Celebrity stylist Bennett Grey demonstrates a pretty half-up hairstyle. He shows hair crimping with a more modern touch. Bennett explains crimping should be done on the entire head as it might end up looking just like triangle hair.
[sc:mediad]
Watch the video to see how tactfully he creates the style and read on to follow the instructions step by step.
Step 1
The first step in creating this crimped hairstyle is to gently brush your hair and remove all the tangles. Once done, clip your hair in different sections.
Step 2 
There are a number of hairstyles for crimped hair and in this tutorial you will learn how to make a half-up half-down crimped ponytail. In the second step, you will start crimping your hair randomly starting from the middle of your strands.
Step 3
Ensure that as you proceed downwards, you need to apply more pressure with your crimper. Now remove the clip from one section and start crimping it too. Do this until you crimp a majority section of your hair.
Step 4
The next step in making this crimped ponytail is to gather some hair from the top part of your head and tie it up as a high ponytail using a hair elastic.
Step 5
Now use the crimper on the ponytail to create more definition.You can slightly tease your ponytail by backcombing it.
Step 6
You can slightly tease your ponytail by backcombing it.
Step 7
The final step is hide the hair elastic by just wrapping a section of your hair around it. Because of its versatility, you can try this crimped hairstyle for short hair as well as long hair.
Take a look at some of the other hairstyles to do with crimped hair
Crimped Hair With Braids
Crimped Curls
Crimped Updo Hairstyles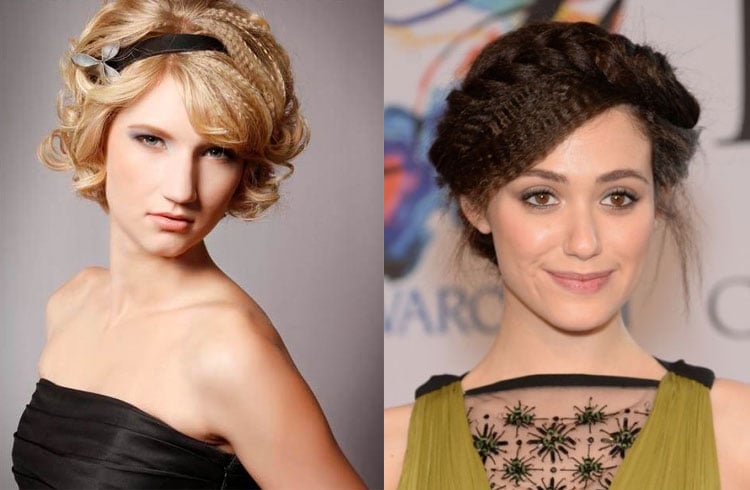 Crimped Short Hairstyles
Enjoy watching. Remember whether you flaunt a wavy crimped hair or a braided crimped hair or a short crimped hairstyles, just make sure that you are comfortable with it.