This simple striped nail art is simple to recreate, which includes the use of acrylic paints. It has been quite a while we did not post anything on nail art. So, let us kick off with this quick and easy one here. If you do not want to use acrylic paints, you can use regular nail paints too. The nail paints will work just as fine. Read on to learn the fun steps.
[Also Read: Nail Art Designs]
Step 1
Use a base coat and paint a white polish over it.
Step 2
Use liquid latex around the nails for protection.
[sc:mediad]
Step 3
Take a paint brush and three different acrylic colours to swipe the colours over your nails.
Step 4
Remove the latex and clean the excess off the sides.
Watch the video to learn the detailed steps better. Enjoy watching.
Striped Nail Art Desingns To Try
1. Ahoy mate! A blue and white striped nail art with an anchor shows off your love for the big blue sea.
2. Glittery striped nail designs can be a great conversation starter at parties.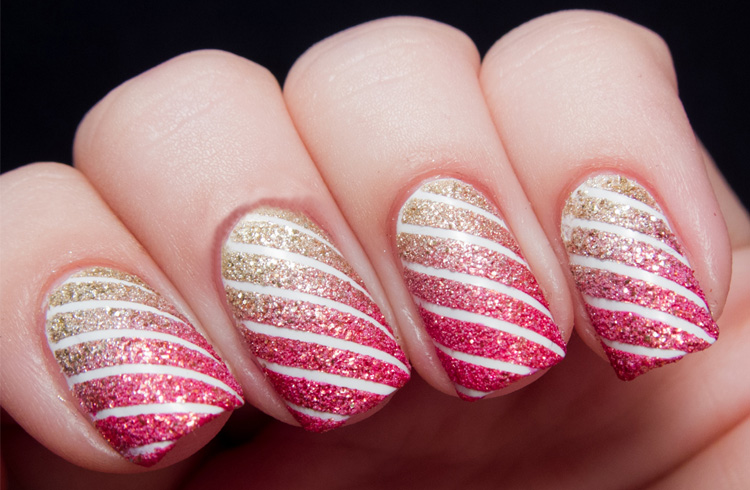 3. Use a black and gold striped nail polish to ooze out some elegance and sophistication.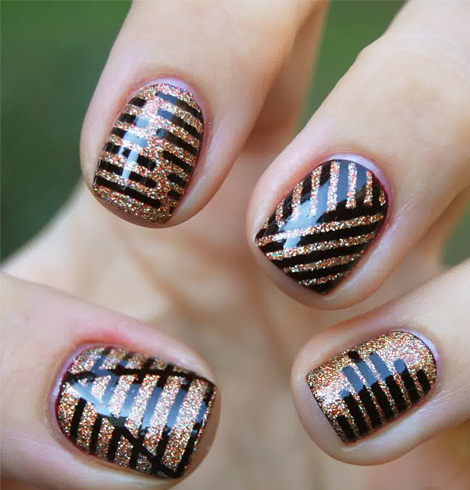 4. Bring out your funky side with this colorful striped nail art design.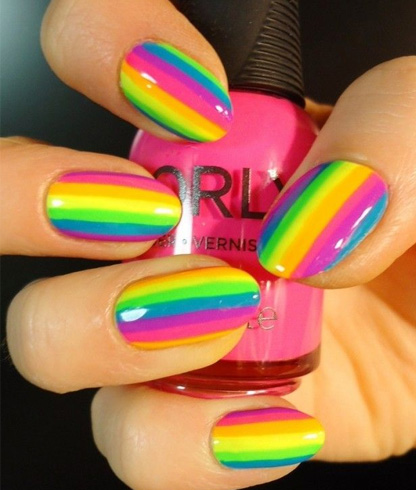 5. For an easy striped nail design just use a base coat color of your choice and use a gold striping tape to create multiple designs.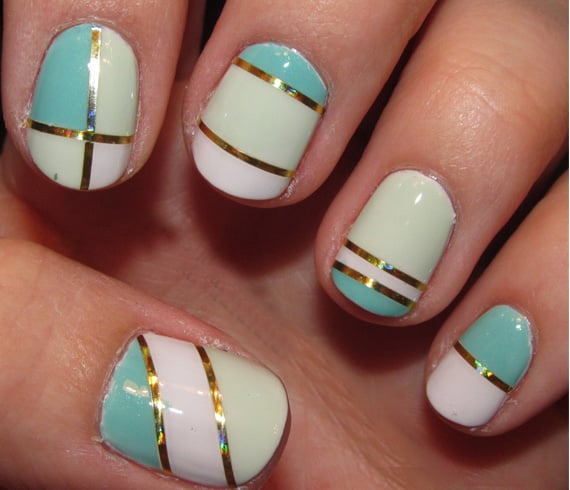 6. Nothing can beat the combination of stripes and bows if you are aiming for a cute striped nail design.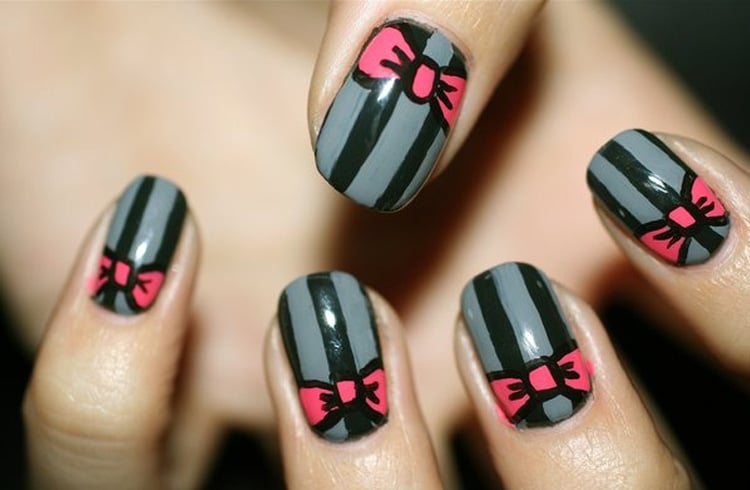 7. Black and white striped nail art is everyone's favorite and you would go crazy with all the options available.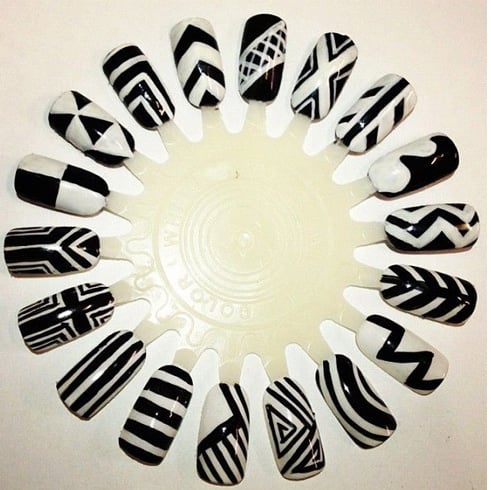 8. Perk up your feet with this cool multi-colored striped toe nail designs.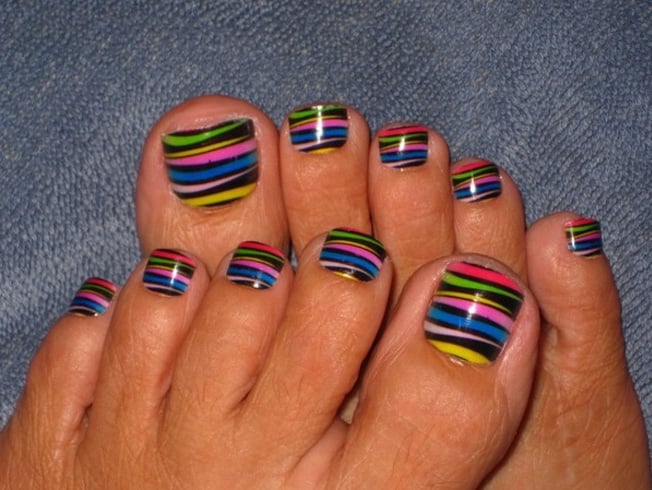 9. Add a fun element to your look by matching your striped outfit with your striped nail designs.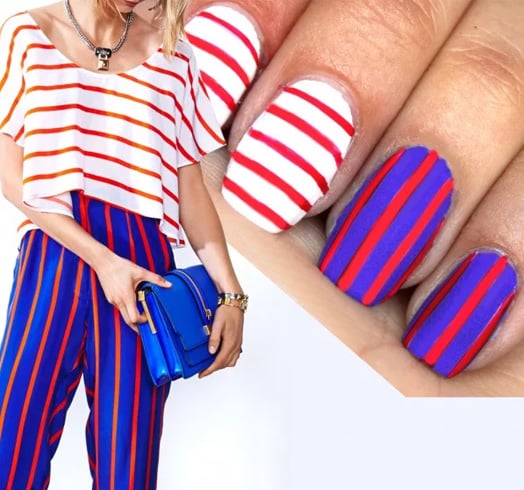 10. Create an illusion of striped nail art with this nude space design.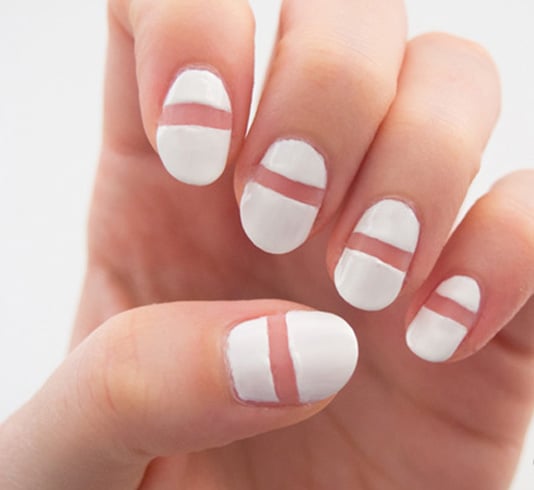 So which of these striped nail art designs are you going to try out first? Share your striped nail art images with us!
Images Source: pinterest.com