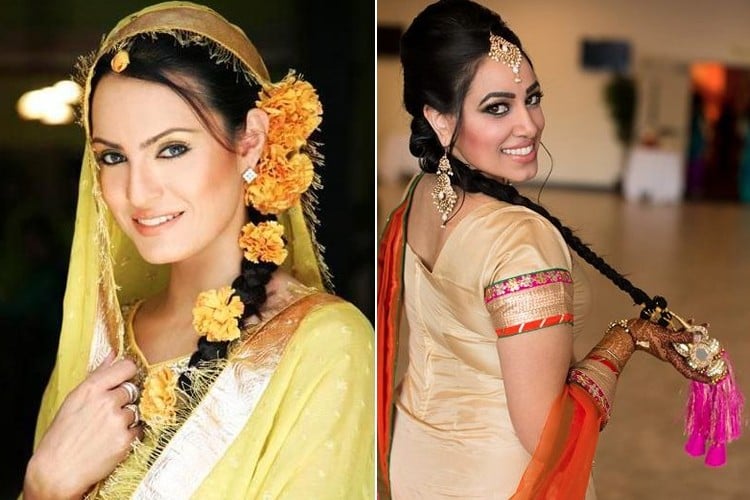 All Punjabi kudis out there reading this piece might start dancing on the very thought of the song "kali teri gut te paranda tera laal ni".
Punjab is not just a land of bhangra and lassi, the sarson da saag and makke di roti virtually grows on you. But punjabi hairstyles is that one thing which adds bubbly charm and lingering magic to the lifestyle.
From Sonakshi Sinha to Kareena Kapoor and many more, Bollywood ladies have sported some seete-bajao Punjabi hairstyle worth remembering.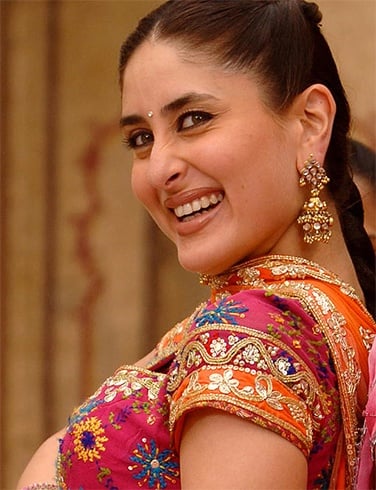 As it is, the girls of Punjab are blessed with some of the most beautiful hair of India. Which is why, Punjabi hairstyle holds as much importance as much as juttis, phulkari and chooda.
There is Punjabi hairstyle for girl – whether for long hair, juda (meaning bun) or for wedding. And the beauty of hairstyle for Punjabi suit is that it can be customised to Punjabi hairstyle for long hair, Punjabi juda hairstyle, hairstyles for Punjabi weddings and Punjabi bridal hairstyles.
[Also Read: Beautiful Punjabi Mehndi Designs 2016]
Punjabi hairstyle has grown with time as there are a number of variations available today such as worn up, down, formal, or even relaxed.
Come let us explore the latest Punjabi hairstyle which would make the Punjab lasses break into an impromptu dance jig.
Punjabi Hairstyles For Long Hair
Long braids are almost inseparable from a Punjabi kudi. And top of it, they look gorgeous with Punjabi suits. Which is why, long braids are one of the oldest hairstyles as far as Indian culture goes.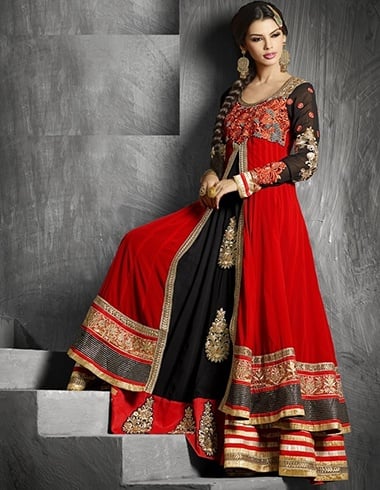 A messy braid is the go-to latest Punjabi hairstyle for mid-long to long hair. And it suits a diverse range of attire – from lehenga to salwar churidar and anarkali suits.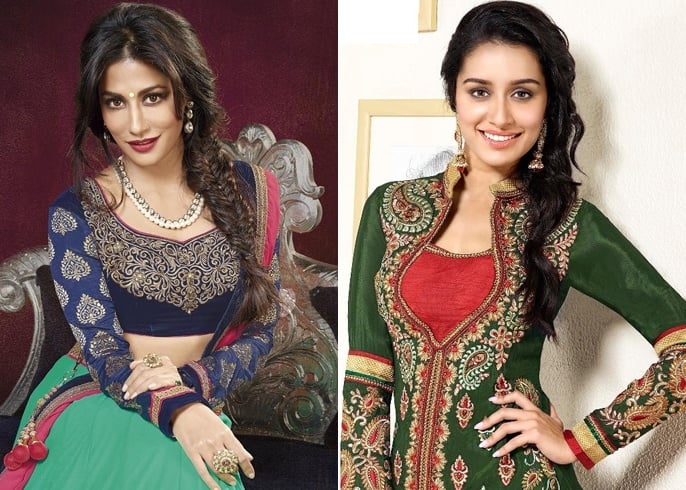 For those of you who don't have naturally grown long hair, you can always use hair extensions to get yourself a long and thick braid.
When you include the traditional Indian hair accessory Paranda to your Punjabi hairstyle, it would flatter your long hair all the more.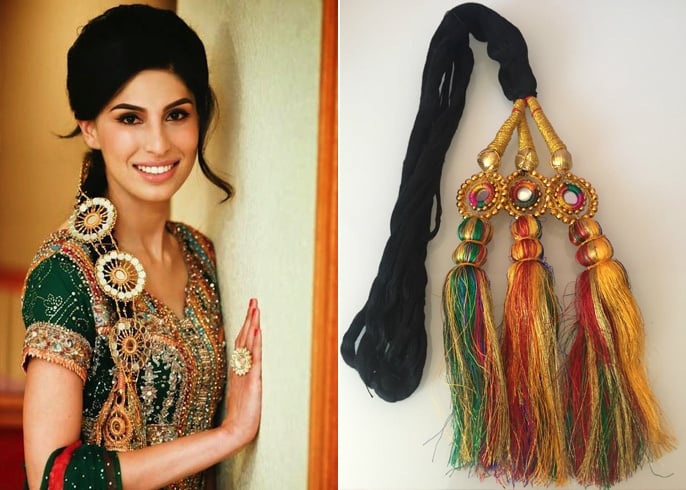 You can add flowers to your paranda and even jewelery to your Punjabi hairstyles.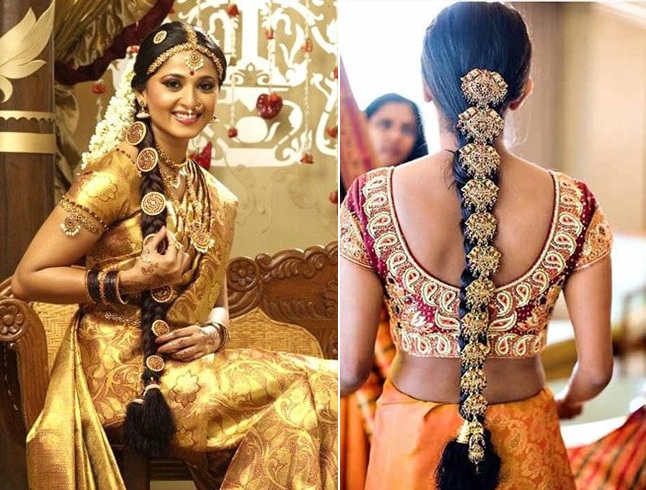 Punjabi Hairstyles In The Form Of Ponytail
A ponytail is not just a teenage style fad but a Punjabi hairstyle for girl which can be worn to work and private dos. Whether it's a tight one or the one with a puff both ponytail hairstyles look cool and amazing. Plus they look great with suits and sarees.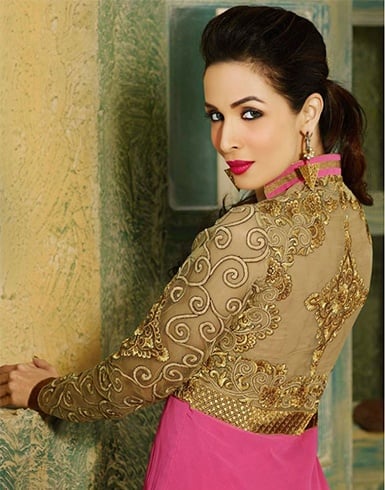 Punjabi Hairstyles In The Form Of Buns
A bun on the back or a side bun, young lasses are going crazy after the Punjabi juda hairstyle for the classy and subtle look they give. There are various adaptations to a bun which you can pick to your advantage – there is a messy bun to a braided bun, a simple bun or an upside bun, the list is too good to resist. And yes, a bun is eternal hairstyles for Punjabi weddings.
[Also Read: Best Style Statements Made by Punjabi Women]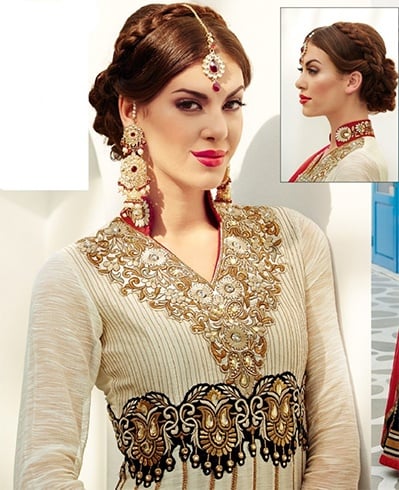 Punjabi Bridal Braided Hairstyles
Tired of flaunting long hair, and want to sport short hair without going the bun way? Then go for a halo braid. It is perfect for a Punjabi woman and a bride as well. You just have to braid your hair into sections and wrap them around your head. This halo will give you the most elegant look in a room.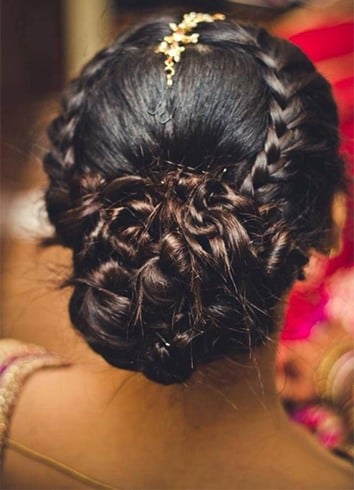 Punjabi Bridal Hairstyles
While there are the usual hairstyles for Punjabi weddings, there is another option which has a part going on the middle of your head. In fact, plenty of Punjabi brides these days are opting to wear a jewel which hangs on the forehead as a part of their wedding accessories. This makes it a true blue Punjabi bridal hairstyles.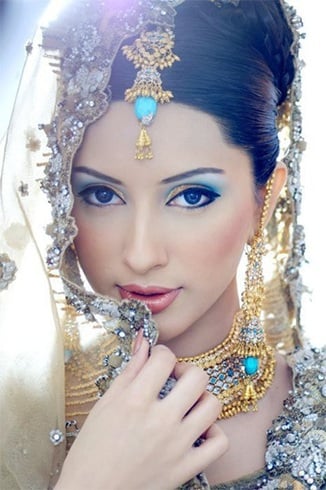 Hope you have feasted well on Punjabi hairstyle shown. Dil maange more? Drop us your likes and comments and share some Punjabi hairstyle for girl from your side as well.
Images Source: pinterest