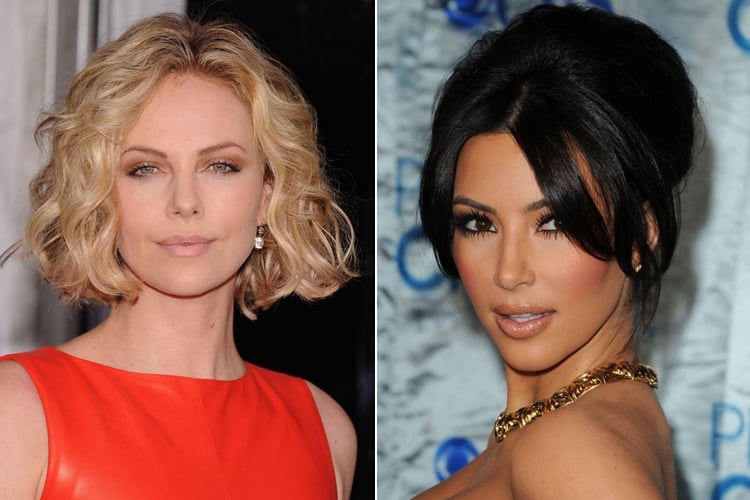 All you wonderful ladies of the 70s and the 80s – remember trotting to school with the cute middle part double plaits or ponytails? Yup, it soon went on to the back-burner as an extremely unflattering and simply not fashionable style. However, of late, this signature style of the 70s is back with a vengeance with new perspective and twists that have made it look super cool! Once considered severe, the middle parting hairstyle with its softer and sexier, symmetrical vibe is currently making everyone go bonkers! Let's check out how to get the middle hairstyle right!
[Also Read: Classy Layered Hairstyle Trends That Can Be Worn for All Hair Lengths]
Different Ways To Style Middle Hairstyle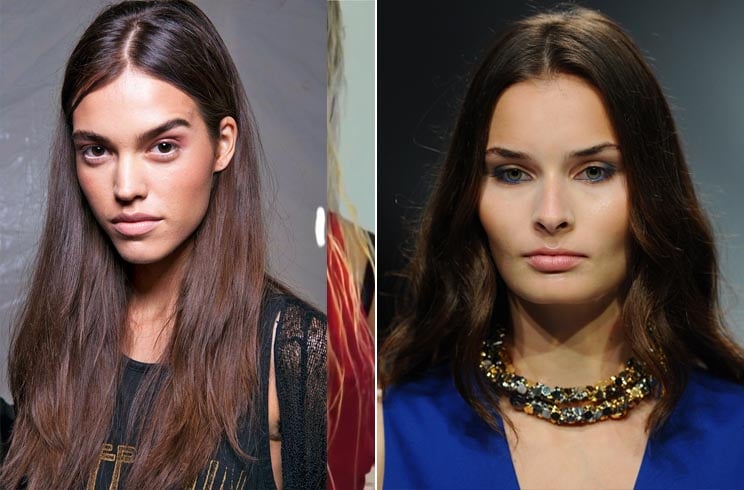 1. Just Off Center
The center parting skewing just off center on the side of your smaller eye (we all have one smaller and one slightly bigger eye) lends balance to the whole face as well as reduces the severity of the style. Wear it with any length and any style to look casual and not so stuffy!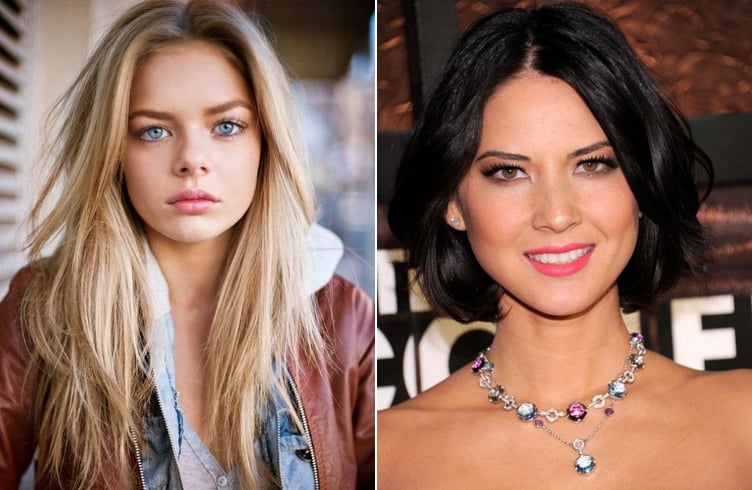 2. Long And Wavy
A long hair sporting slightly tousled waves or even beach waves sync perfectly with the center parted hair. Falling below the shoulders and framing the face, they ooze a relaxed carefree aura which looks casual yet sexy! Check out Olivia Palermo flaunting the style to perfection with her blonde hair! So does Kate Beckinsale.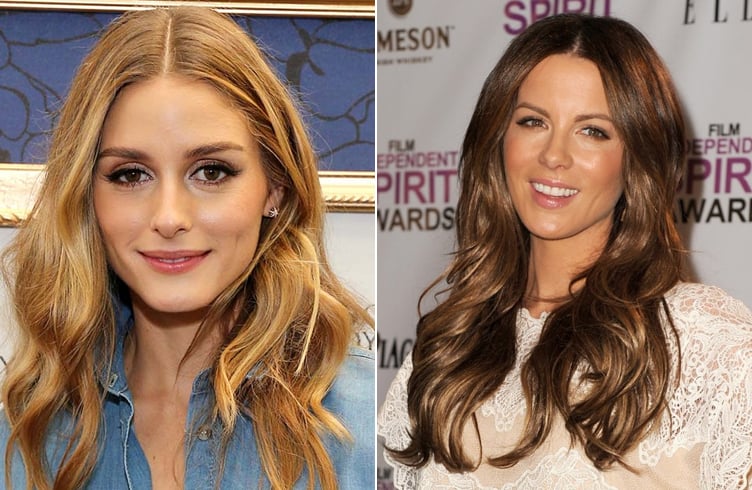 3. Smooth And Straight
This was a very common middle parting hairstyle in the 90s. Worn right, it makes the face open up and lend a very sexy symmetry to the face. The trick is not to wear it with limp hair. A well brushed blow dried straight hair looks extremely stylish and glamorous. Demi Moore and Joan Small look extremely sexy rocking this style!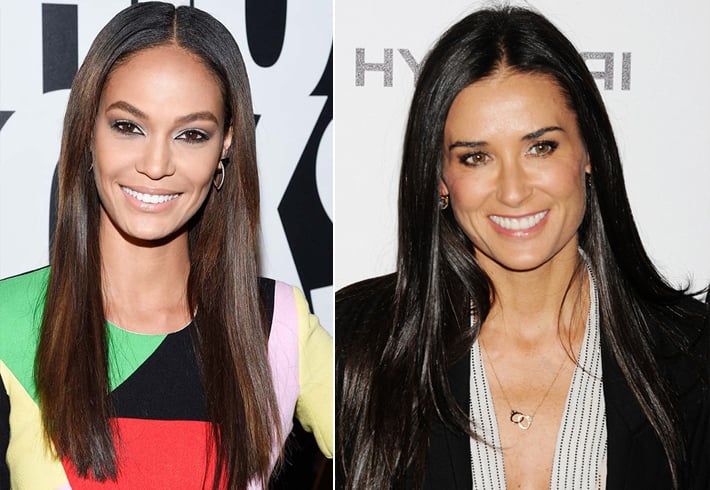 4. Center Part Wavy Bob
The face framing waves of the wavy bob in the trendy center part hairstyles tends to soften any face shape and adds a little volume around the forehead. This makes the style grab eyeballs with its ultra-modern and sophisticated, soft vibe! Both Charlize Theron and Beyonce have nailed the look!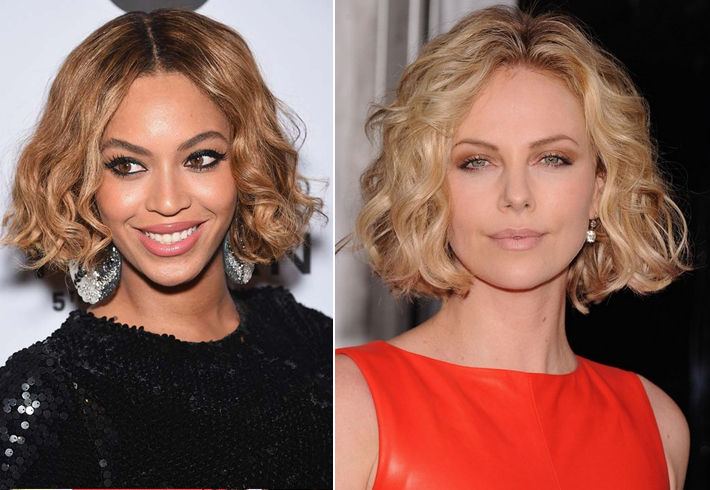 Those who wish to give it a further twist can add some more texture and gloss by applying serum. Now add some wispy points for that hippie vibe! Super cool – isn't it?
5. Chignons With Center Part
Chignons in center parting hairstyles look extremely sophisticated and glamorous; perfect for any formal occasions. These allow for plenty of flexibility and styling options. One can adorn it pin tight with not a single strand out of place with a seductive dress for a glam but seductive look or lend it a soft and mischievous vibe with either neat or loose and messy styling.
The chignon could also be given a slightly undone look. Check out celebs like Lily Aldridge, Selena Gomez and Nina Dobrev rocking the trendy style!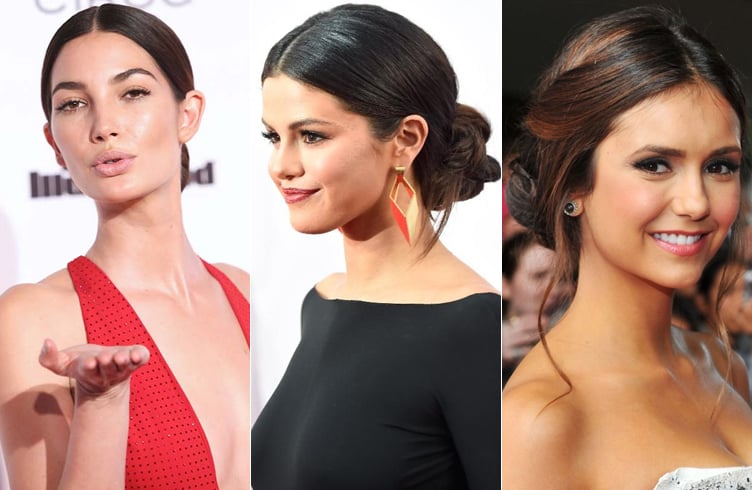 6. Loose Braids
Loose braids are so in trend currently! Whether you wear it sideways or in the center, the look is utterly knee weakening. Giving it slight twists can ooze off a completely polished look to a cool bohemian vibe! The center loose braid with bangs falling as ringlets, further elevate the style and raises it above the casual level with the right touch of elegance!
[sc:mediad]
The messy side braid can look casual, smart and sporty and perfect for any casual occasions! Draw inspiration from the looks of Garcelle Beauvais, Kendall Jenner and Karolina Kurkova pulling it off in style!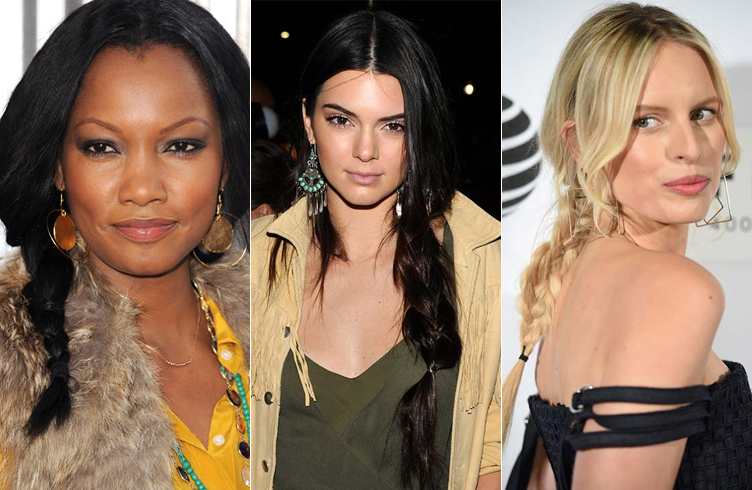 7. Double French/Dutch Braids
The twin braids on either side of the face, be it French or Dutch braid, highlights the bone structure of the face and makes it stand out! This Esque-twin braid middle hairstyle tends to enhance the essence of youth and adds that extra bling to any outfit that you may be adorning! Watch out the win-win look of Coco Rocha and Karlie Kloss.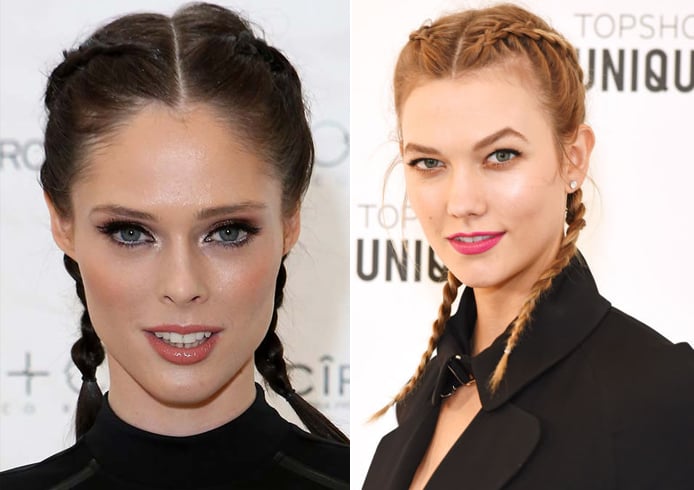 8. Slight Center Part
Instead of going all the way down, limit the center part midway, and let the hair hang loose, in a neat updo or pinned at the back. The look can be both tousled and neat. It would lend vintage cool-girl vibe that would look beyond chic and certainly amp up your style! Check out images and of course Kim Kardashian rocking the slight middle hairstyle!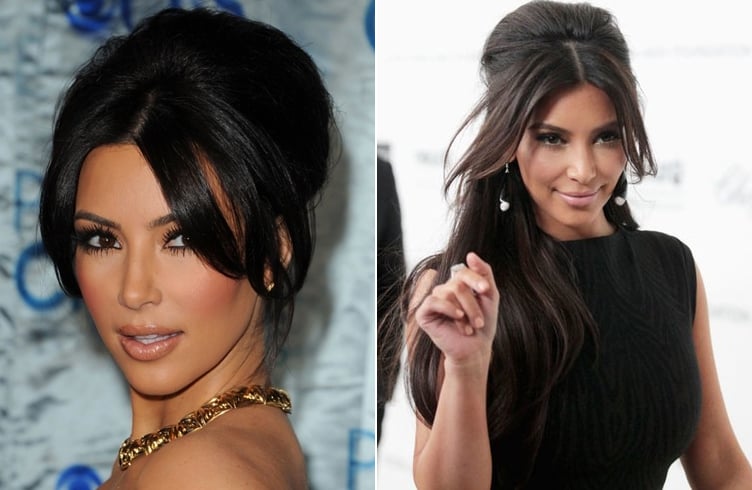 9. Loose And Sleek Center Part Ponytail
This style is terrific as the hair is being held loosely at the back with a middle parting. Simultaneously, the messy tie up with some loose strands and bangs hanging around the face in the middle parting hairstyle, lends the face the casual yet sleek look which looks stylish and totally urbane. Hailey Baldwin nails the look with her center part blonde ponytail.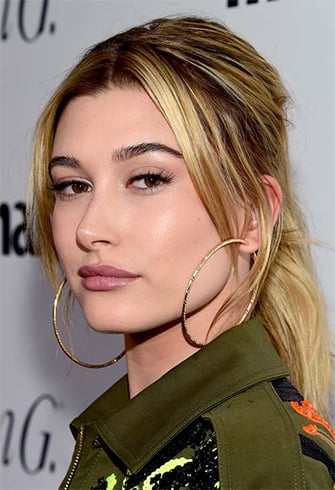 Among all of these middle parting hairstyles, did you find the right style to suit your look? How did you rock it? Do share with us.
Images Source: pinterest.com