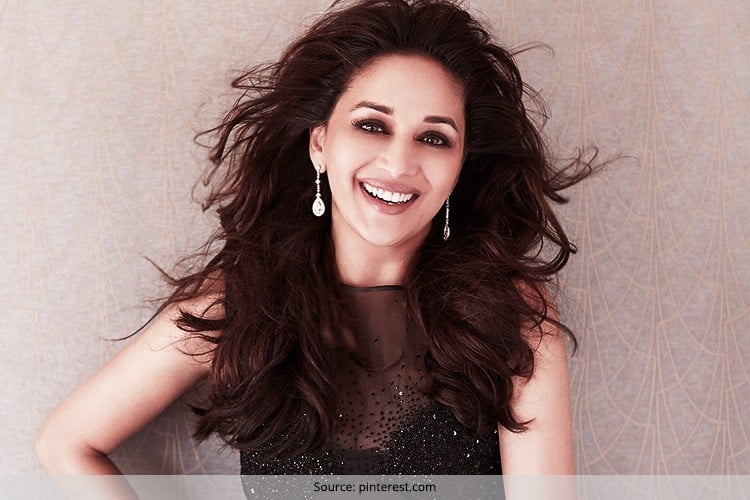 From 'ek do teen' to 'dhak dhak karne laga', she has done it all. In her very long, fulfilling and successful career in Bollywood, Madhuri Dixit has set a place for herself which no one else can reach, take or steal. It will forever be hers and we will always remember her as the dancing queen of Bollywood.
It's not just the dancing skills that we like her for. We love her for her charisma, her dazzling smile, her trendsetting fashion sense, her openness about her life, the empowering characters that she played and the list goes on and on.
[Also Read: Madhuri Dixit's Best Saree Moments]
To make it special, short and crisp, we are going to list out the reasons why we totally adore her!
1. Dancing Queen
Yes, we just have to lay more emphasis on her dancing prowess. Madhuri Dixit is an actress, we get it. But have you ever noticed how many of her movies revolve around dance? Remember that time in Devdas when she danced her heart out on Dola re dola? She was 3 months preggers then! But we didn't even feel it!
2. Acting skills!
Do you remember 'Hum Aapke Hai Kaun'? She was in love with Prem but she would sacrifice her true love to take care of Munna (the little kid). Could you guys feel her emotions then? Such a powerful performance!! No one could have done it better! Then there are movies like Lajja, Sagar, Saajan and Devdas, where her performance lingered in our minds long after we left the theatre.
3. Dazzling Smile
She could be the perfect model for all the toothpaste brands! Despite her love for chocolate, ice cream (the obvious Hum Aapke Hai Kaun reference) she still has the perfect set of teeth and a to-die-for smile! If only her smile could kill people, we would have a weapon of mass destruction in our hands!
[sc:mediad]
4. Them Khan's
She is probably the only actress who has acted alongside all the Khan's of Bollywood! How cool is that? Madhuri and Salman? Saajan. Madhuri and Aamir? Dil. Madhuri and Shahrukh? Devdas. Madhuri and Saif? Arzoo! Uff! Not just that, she has also worked with ALL mainstream celebrities. Does anyone else has that on their resume? We doubt it!!
5. Has A film On Her Name
So, she's probably the only actress who is alive and has a film on her name! Remember that movie? Mai Madhuri Dixit Banna Chahti Hoon? It was all about a fan's craze on wanting to become Madhuri Dixit. Yes. She is THAT successful!
6. Still Kickin' It
She worked her heart out during her prime years. 90's was all about Madhuri Dixit. There was no one who could compete with her. Then she took a sabbatical, took care of her kids and family and was MIA for a very long time. Then, she came back with a bang in Aaja Nachle – are you surprised that the movie was all about dance? But anyway, she came back, and she's still ruling parts of Bollywood!
How can we not love her now? We grew up watching her movies. We idolised her. We defended her and danced to her tunes during annual day functions at school. She has been an integral part of our childhood and she's come to us in our adult life. Just how can we not love her?