It is time to ditch your pecan pies and chevron quilt earrings now. If you want to look stylish and different at the same time, then let me share a style guide with you on what design earrings must you indulge in now that you are in college.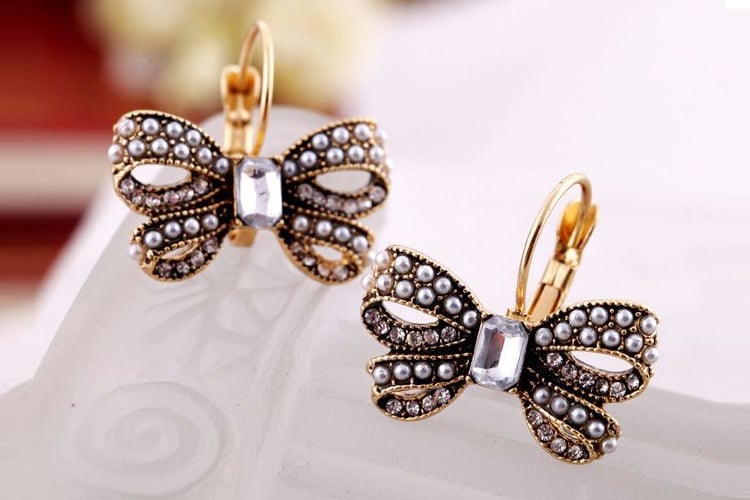 Types Of Earrings
Earrings compliment age. There is no such a thing as passé earrings. Fashion earrings must be a part of your jewelry box, but one should know how and what to wear them with. Those that you wore in your younger days – fork and spoon design studs, may not look good if you continue wearing them to college. Likewise, as one grows older and reached their 30's and 40's, solitaire diamonds and pearls must be the new investment.
College students are at a complete advantage as they get to experiment with different types of looks and designs. This is your opportunity to try different styles of outfits and match them with pretty earrings and accessories. Get prepared to go overboard and splurge on these beautiful earrings.
1. Filigree Earrings
These are extremely eye catching and fanciful. These earrings that are mostly available in gold and silver, are the best accessories for your maxi dresses or long skirts. Those who have a long neck must definitely give these a try! Wear a deep neck top and denims and you are definitely a stunner at college.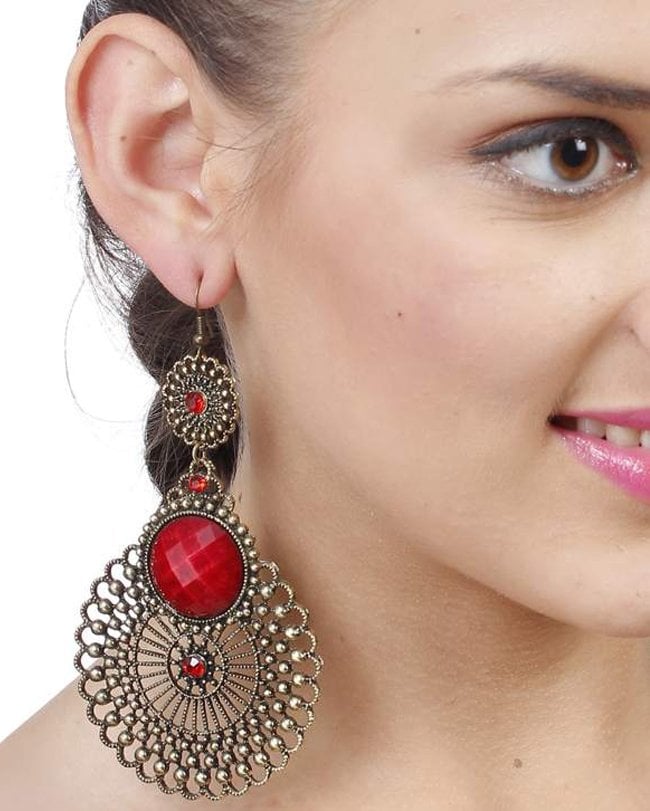 2. The Honored Cross Earrings
The cross earrings is a testament of its own popularity since decades. It is perfect for any college going student if they are willing to break all shackles and strut off this look. You can create drama with this look and can pair them with any casual look outfits. The good news is that it comes in all sizes so you can choose according to your comfort level.
[Also Read: Bollywood Inspired Earrings]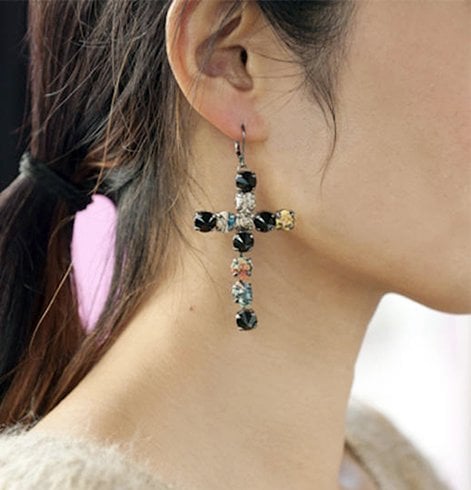 3. Cuff or lobe Earrings
Cuff earrings or lobe earrings as it is popularly known is edge cutting. These are highly common and being experimented mostly among the college students and the youths. You do not have to look gothic or have a boho style to carry off this trend. Even when paired with simple day to day clothes will look extremely smart. While these are worn only on one ear, make sure you mix and match them for a trendy look. Opt for smaller studs for a perfect look.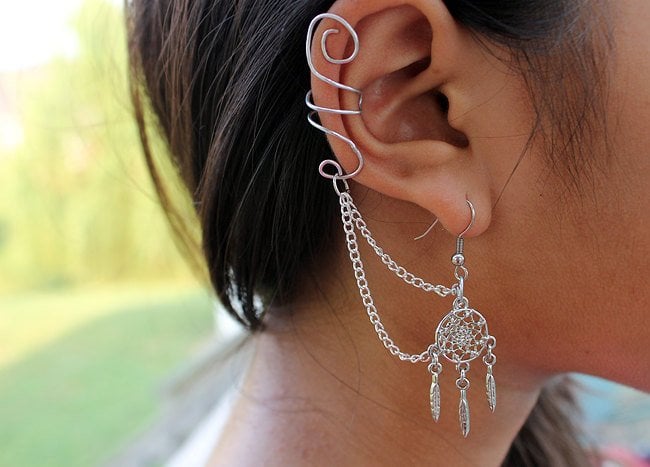 4. The Hoops
Who can say no to hoop earrings? The Hoops as it is popularly known have never gone out of fashion. It has ruled the fashion market always. The best thing about owning a pair of hoop earring is that it will never let you down. It is similar to having a good old black dress on certain days when you get too confused and unsure about your look. Hoop earrings will go with any outfit and uplifts your image.

5. Feather Earrings
Feather cut earrings are feminine yet funky at the same time. It has been a popular choice for most college goers. They not only look adorable but completes the look in more ways than one.
[sc:mediad]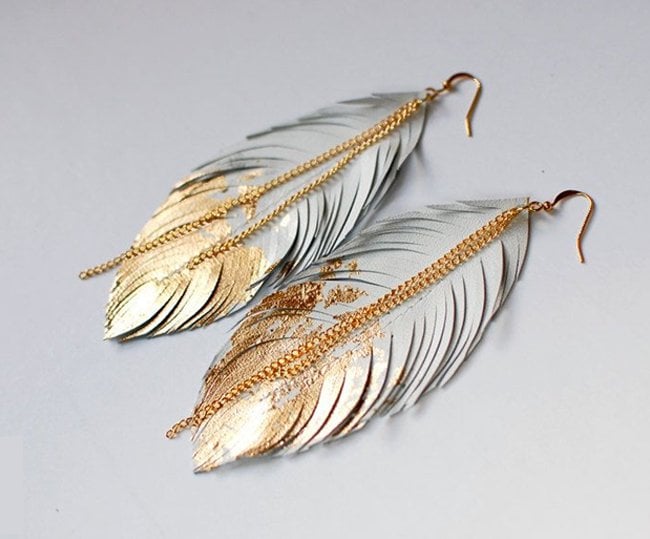 6. The Stud Earrings
Stud earringswill give you the modern sophisticated feel along with a smart ghetto look. If you are among the few who usually keep away from the big obnoxious designs, then the stud earrings are just for you. You can jazz them up with your regular look or for a formal do as well. If you are confused about your look then you can bring more color to your outfit by pairing them with these great pairs.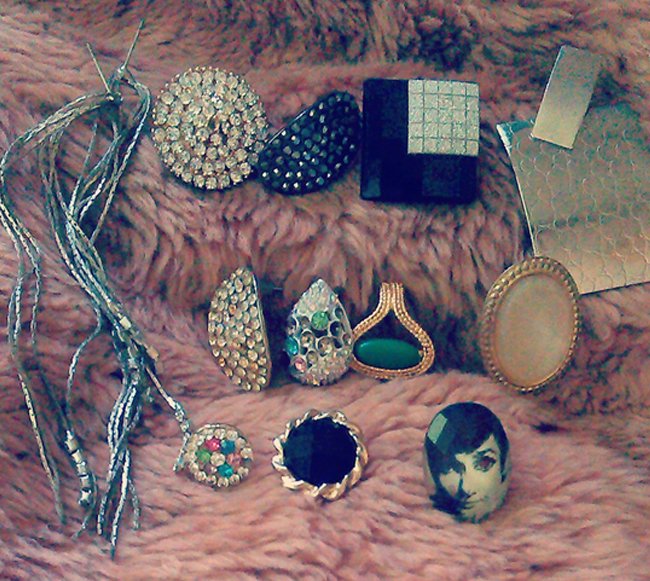 7. Chandelier Earrings
Chandelier earrings are another hit among most youths. The chandelier earrings can be worn or matched with any kind of wear. It goes well with ethnic wears as well. They are great for college goers given the fact that they can make use of the same pair of earrings either with their daily wears or parties and events. The chandelier earrings are classy and bring more oomph factor to your style quotient.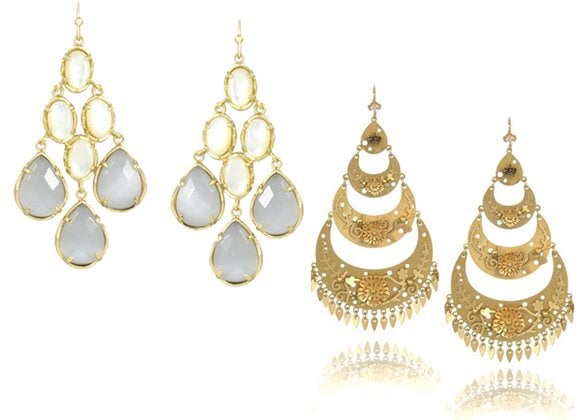 8. Pearl Earrings
Pearl Jewellery has a charm like none other. For a casual day out to a mega party event, they come to use in all walks of life. Look no further, and buy a pair to keep each outfit of yours look polished and intentional. Are you more inclined towards vintage feels? Then, this is a must have to your earring collection. As expensive as it is, lookalikes are more than enough.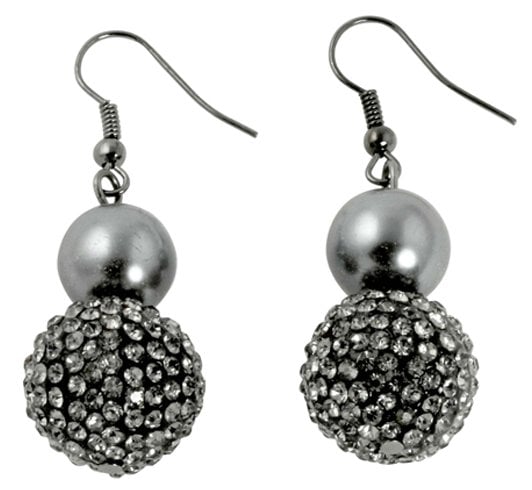 9. Jhumkas
Just as essential as your chandelier, hoops etc earrings, jhumkas make you look like a pretty doll. On a day out with a casual kurti and leggings teamed with jhumkas can have you look super gorgeous – the unexplored side, making you come back to more and more traditional days on campus.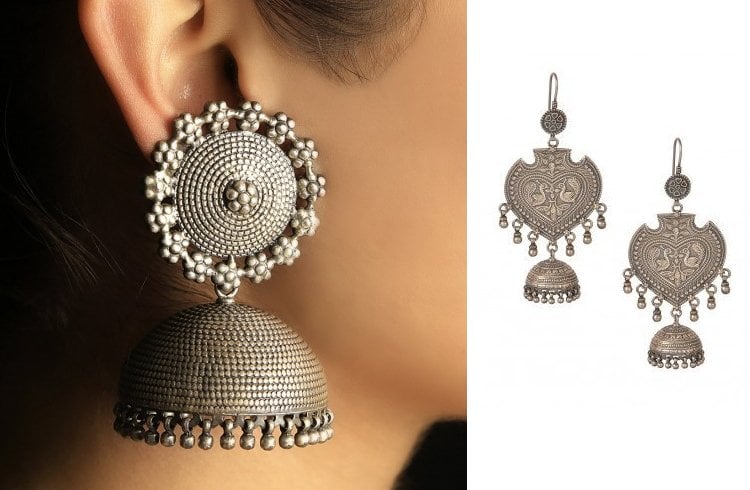 10. Chandbalis
Look more festive than the festival itself with these elegant chandbalis. A must have for those tiny functions or family marriages that you'll be attending. Over-the-top gold jewellery is now dominated by these simple chandbalis. As gorgeous as they look, it's just so that you look equally gorgeous.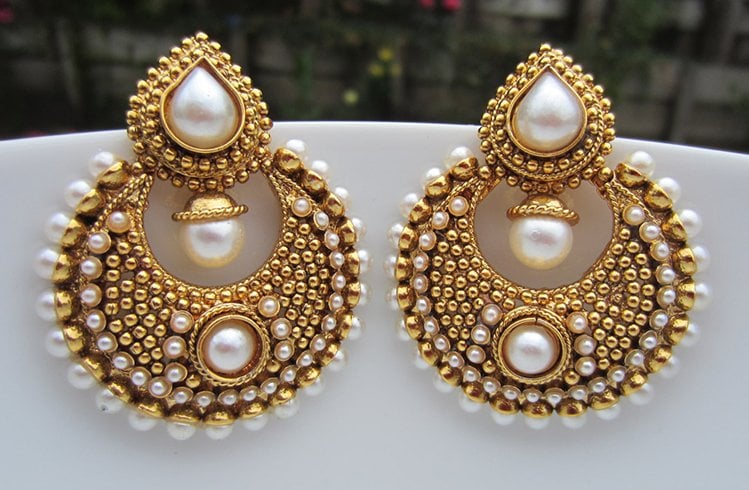 Feel free to play with designs, colours, sizes and shapes. When paired with the appropriate outfit, these give a tremendous look and make a stunning style statement.
Images Source: pinterest