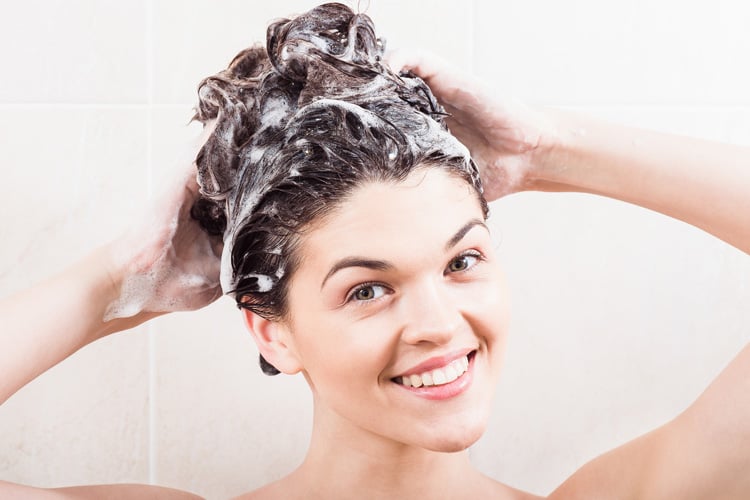 Baking Soda, known as sodium bicarbonate is one of the staples in every kitchen. This wondrous ingredient is useful in plenty of ways. Right from using it in recipes to cleaning the house, its presence cannot be forgotten.
What interests us most these days are DIY on makeup and beauty products – all natural and affordable. So here we are with a DIY recipe on Baking Soda Shampoo. What makes this shampoo special is its ability to replace all your chemical filled shampoos with a more natural alternative. Not only does it do the job of keeping your hair clean like other shampoos but partially does the job of a conditioner too.
Is your packet of baking soda ready? Let's start.
DIY Baking Soda Shampoo Recipe :
Ingredients :
Apple Cider Vinegar (1 tbsp)
How To Prepare:
Take a bowl and add the baking soda powder along with water into it. Mix the two until a consistent paste is formed. Make sure the ingredients are in the ratio 1:3 respectively (baking soda & water) even if trying to make a large quantity of shampoo.
Now, wet your hair to make sure all the strands of hair are thoroughly wet. Although dripping wet hair isn't required.
Start applying the paste to the scalp. Progress from the scalp area to all strands of hair making sure the head is covered with the baking soda paste.
Leave it on for 5 to 6 minutes and rinse off your hair with warm water. Wash off the entire baking soda paste residue on hair.
Now, prepare the Apple Cider Vinegar solution. In another bowl, mix the apple cider vinegar with any essential oil such as rosemary, olive, lavender oil etc. Mix the two ingredients well together.
Apply the apple cider vinegar solution to the hair now, the scalp as well as the hair. This acts as a conditioner to the hair.
Keep it for a good amount of time before rinsing off hair with water again.
[sc:mediad]
Tip :
The Baking Soda shampoo doesn't get foamy like your usual daily shampoos. There's nothing to worry, that's how it works.
Make sure the apple cider vinegar solution is kept at a good distance from eyes so they don't come in contact with the solution.
Why are you buying expensive shampoos when baking soda could replace it? Try this recipe at home, shampoo your hair and you are bound to never enter a shop to buy a shampoo again.
Such natural conditioners and shampoos give more strength and life to hair preventing the early hair fall. Way to go into the world of glamorous voluminous hair!