White looks nice as a crisp kurta. Not as flakes over your pretty shoulders. Black looks nice as an LBD, but for the white flakes that ruin the impression. Dandruff is a big pain – and sometimes it needs medical treatment to get rid of the pesky mess. It is hard to find a person who hasn't been troubled with dandruff ever in his or her life span. But it is easy to know about the best dandruff shampoo. Yes, most of you will be thinking hard about what is the best shampoo for dandruff, best shampoo for hair fall and dandruff, natural anti dandruff shampoo and organic dandruff shampoo.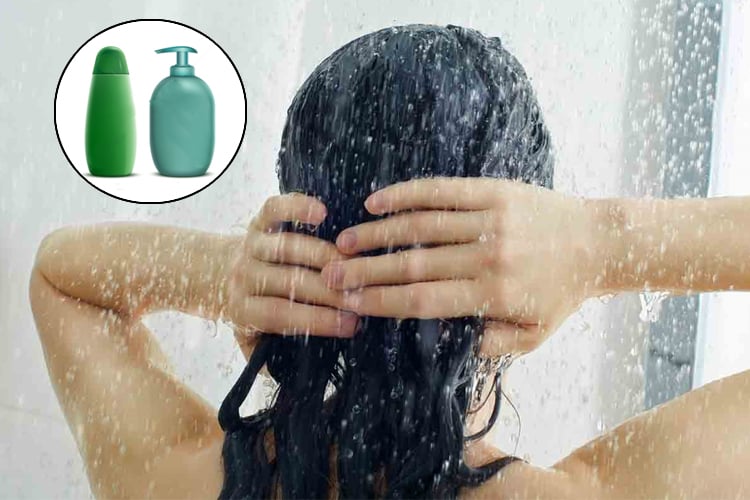 There are many brands of best anti dandruff shampoo I will talk about – dove anti dandruff shampoo, jason dandruff shampoo, nizoral dandruff shampoo, loreal anti dandruff shampoo. But do you know the reasons behind recurrent dandruff? Not combing enough, dry or oily scalp, mental stress – these are a couple of factors that could invite dandruff.
Here Are Some Of The Best Anti Dandruff Shampoos:
1. Satthwa Anti-Dandruff Shampoo With Tea Tree & Lemon Oil:
An anti-dandruff shampoo with active ingredients like argan oil, almond oil, jojoba oil, tea tree oil & lemon oil help fight the toughest dandruff. This shampoo is gentle on your hair and scalp with results showing in 2-3 times use itself. The shampoo is SLS & Paraben Free.
Price: 200 ml for Rs.499

2. Head & Shoulders Anti-dandruff Shampoo (Smooth&Silky):
Go from dry and frizzy hair to smooth and silky hair in just one wash. Head & Shoulders Smooth and Silky Anti-Dandruff Shampoo is formulated with added moisturizers to cleanse and restore dry, frizzy hair and leave it up to 100% dandruff free*. Go ahead, run your hands through your hair again.
Features of Head & Shoulders Anti- dandruff Shampoo (Smooth & Silky):
24 hour frizz control for smooth, beautiful-looking hair
Up to 100% dandruff free*. (*visible flakes only, with regular use
Gentle pH balanced formula for everyday use, even on colour treated hair
The price and quantity details for Head & Shoulders Anti-dandruff shampoo (Smooth&Silky) are as below:
80 ml-Rs.60/-
180 ml-Rs.135/-

3. Matrix Biolage Scalp Therapie Anti-Dandruff Shampoo:
The kola nut and mint complex formula helps fight an oily scalp without making your hair frizzy….that is when Matrix Biolage Scalp Therapie Anti-Dandruff Shampoo unleashes its dandruff-fighting power.
Price: INR 190/- for 200ml
Pros:
Gives stubborn dandruff a blow
Doesn't make hair dry
Quantity is good
Affordable pricing
Cons:
A chemical based shampoo
Fragrance is not very long lasting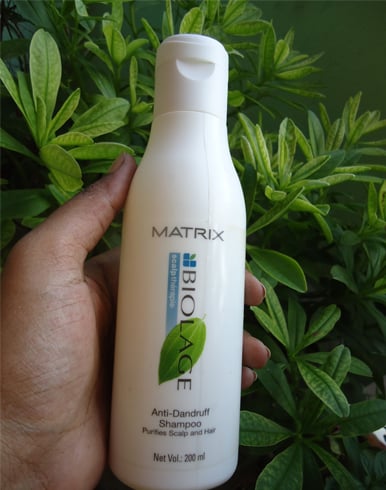 4. Nizoral:
An oily scalp is the root cause of dandruff and fungal infections. The nizoral dandruff shampoo has "Ketoconazole 1%" – which attacks the ability of the fungi to produce cell membrane.
Price: INR 2399/- for 200ml
Pros:
A single wash delivers visible results.
Reduces hair fall
Fragrance is mild and pleasant
Cons:
Contains SLS (Sodium Lauryl Sulfate) chemical
Availability may be limited to metros
High-pricing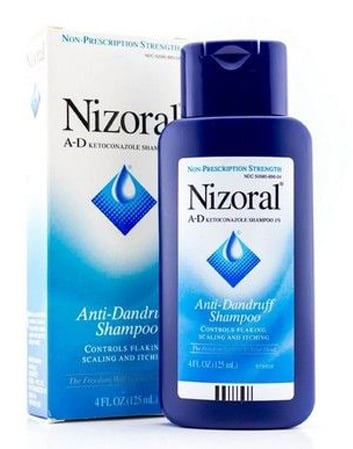 5. Cipla 8X Anti-Dandruff Shampoo:
Dermatologists often prescribe this as the best shampoo for hair fall and dandruff. It definitely is a popular anti-dandruff hair care product. Talk of ingredients and this best anti dandruff shampoo has Ciclopirox and Zinc Pyrithione. The Aloe Vera extract in it helps in conditioning the hair.
Price: INR 249/-
Pros:
Zinc Pyrithione in this anti-dandruff shampoo is 1.0%
Dermatologists strongly recommend it
Eradicates the problem of itchy scalp after regular usage
Cons:
Have to rely on your neighbourhood pharmacy for buying this product
Product packaging (in the shape of a bottle) could be a dampener for most ladies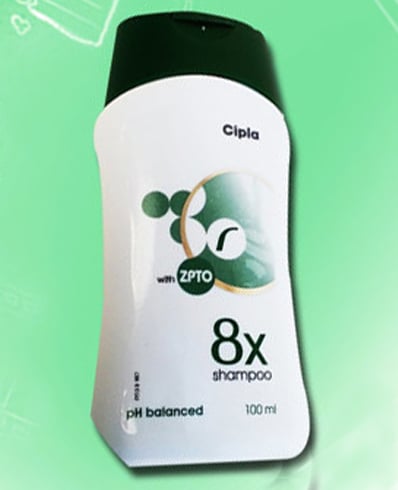 6. The Body Shop Ginger Anti Dandruff Shampoo:
This shampoo is a blessing for those who have a dry scalp. This best dandruff shampoo removes the stubborn flakes and the ginger in it soothes an itchy scalp.
Price: INR 1095/- for 400 ml
Pros:
Cruelty-free product (which is the best thing in most of the products of The Body Shop)
Removes the excessive oil from the scalp effectively
Reduces itchiness
Hard-to-go Dandruff begins to disappear
Packaging is sturdy
Cons:
Pricey, pricey, pricey!
Has SLS
Avoid frequent use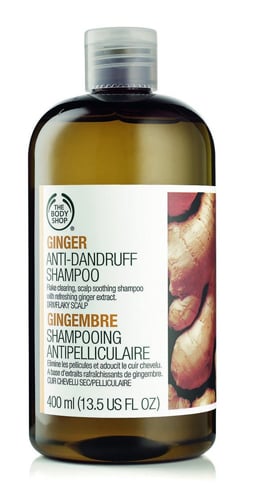 7. Pantene Pro-V Anti Dandruff Shampoo:
Thinking what is the best shampoo for dandruff aloud? Bank on Pantene Pro-V shampoo as it fights the root of the problem. This best shampoo for hair fall and dandruff has Pro-V complex and ZPT.
Price: INR 120/- for 175ml
Pros:
You will see visible reduction in dandruff after just a few washes
Ideal for everyday use
Pocket-friendly pricing
Long-lasting fragrance
Makes the hair soft and silky
Cons:
Contains SLS
Not very effective for acute dandruff problem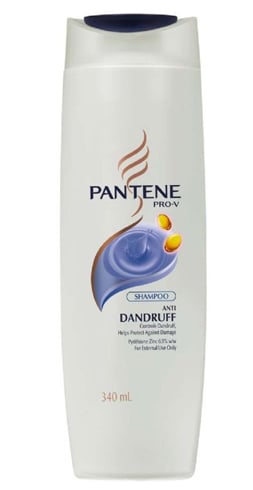 8. Avon Naturals Tea Tree And Thyme Anti-Dandruff Shampoo:
The very mention of Tea tree and Thyme has a calming effect, doesn't it? Point taken, but it has its share of SLS and silicon.
Price: INR 89/- for 100ml
Pros:
Packaging is convenient for travel
Makes the hair soft and silky
Brings relief from itching
Paraben-free
Good for both normal and dry hair
Cons:
Not suitable for an oily scalp
Not easily available
Has a strong chemical formula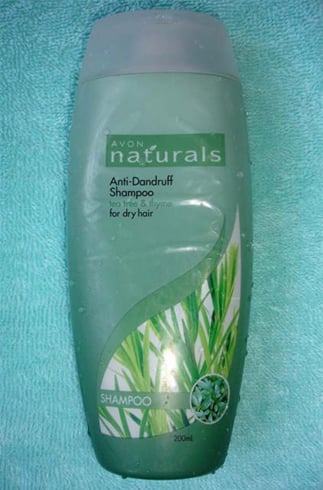 9. VLCC Rosemary Anti-Dandruff Shampoo:
Hey, this one is an all natural anti dandruff shampoo. Some of the key ingredients of this best dandruff shampoo are Hibiscus flower, Indian Gooseberry, Rosemary, and Margosa. The brand pitches this is an Ayurveda- based product. Okay, sounds better. It not only fights dandruff but also prevents premature greying. It also improves the texture of the hair.
Price: INR 160/- for 200 ml
Pros:
Lathers well
Affordable
Prevents oiliness of the scalp
Solves the problem of acute dandruff
Packaging is travel-friendly
Cons:
Strong herbal fragrance not very appealing
Won't work for chronic dandruff problem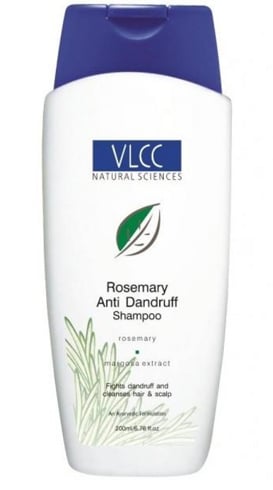 10. Clear Nourishing Scalp Care Anti-Dandruff Shampoo:
With Nutrium 10 as a key ingredient, this is yet another best anti dandruff shampoo which fights dandruff effectively and improves the condition of the scalp. The product removes dandruff and its deep penetration formula nourishes the scalp and builds its resistance.
Price: INR 224/- for 400 ml
Pros:
Effectively fights dandruff and soothes an itchy scalp
Pleasant fragrance
Makes hair strong and soft
Cons:
Contains many chemicals including SLS
Dandruff can recur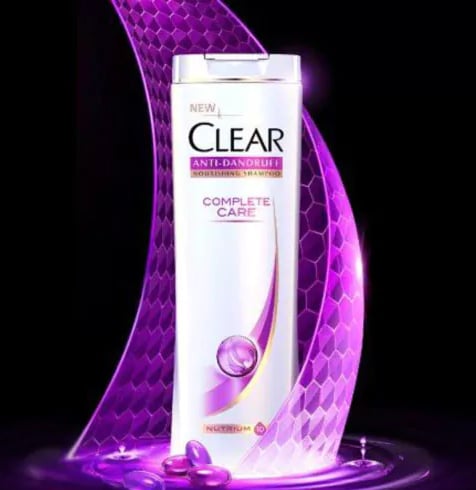 11. Dove Dandruff Care Shampoo:
Say goodbye to flaky and itchy scalp with Dandruff Care Shampoo from Dove. Loaded with ZPTO (clinically proven anti-dandruff ingredient) and Micro Moisture Serum (to keep hair soft and silky), you can safely use the dove anti dandruff shampoo on a daily basis.
Price: INR 230/- for 340 ml
Pros:
This anti-dandruff shampoo also makes the hair fizz-free
Fights dandruff symptoms from the 1st wash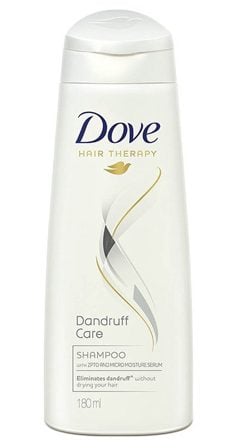 12. L'Oreal Paris Fall Resist 3X Anti-Dandruff Anti-Hair Fall Shampoo:
What does this anti dandruff shampoo give you? Scalp treatment for "no dandruff".
[sc:mediad]
Price: INR 165/- for 175 ml
Pros:
No itchiness post wash
Strengthens strands and reduces hair breakage dramatically
Preferred by 92 percent Indian women (as per Company claim) to fight dandruff and hair fall

13. Jason Dandruff Relief Treatment Shampoo:
Meet this very expensive anti-dandruff shampoo which helps you get rid of stubborn dandruff. But it's worth the price!
Price: INR 1356.37/- for 355 ml
Pros:
No Parabens, SLS, Petrolatum, Artificial Colors or Phthalates
Colloidal Sulfur in jason dandruff shampoo eliminates dry, itchy and flaky scalp
Contains the goodness of essential oils like Neem, Rosemary and Tea Tree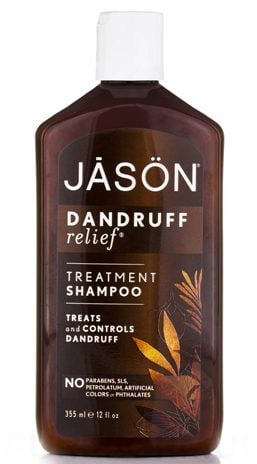 14. Avalon Organics Dandruff Shampoo:
The promising thing about this organic dandruff shampoo is that it has aloe vera, tea tree, chamomile, essential oils and 2 percent Salicylic Acid. This keeps your scalp free of build up and flakes.
Pros:
Free of Parabens, synthetic colours and fragrances
Ideal for sensitive scalp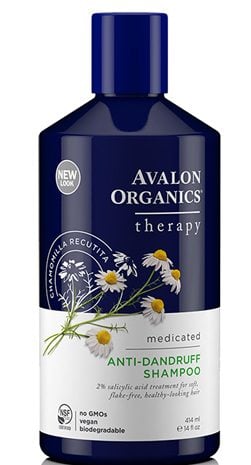 Hope you found the best anti dandruff shampoo suited for your hair care needs in the list mentioned above. Do tell us any home remedy you can recommend for fighting dandruff.in the comments section below.