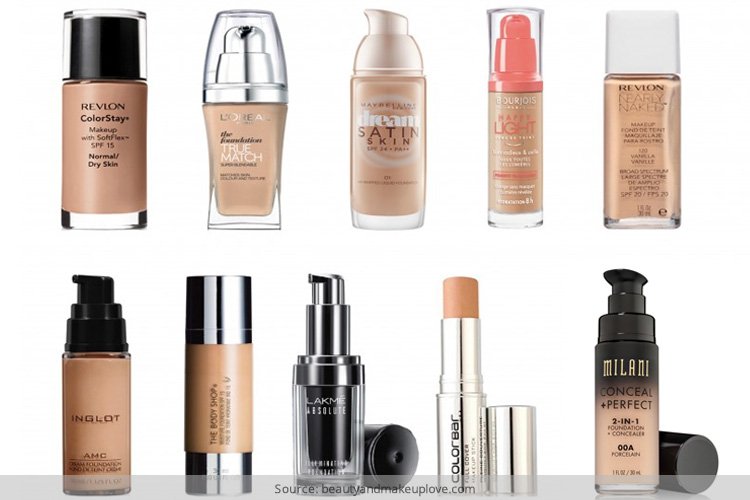 What is the hype about foundation? Well, a foundation is the foundation of any good makeup look. Perfect skins are a blessing of God. Those who are not lucky to be born with it still have reasons to rejoice. Have a look at 12 best drugstore foundations and rest assured you will end up saying "I'm loving it". Plus you don't have to empty your wallet to get the coverage you think your face wants. There are quite a few affordable drugstore staples which are giving tough competition to the designer foundations. The choice is yours.
Hey, how many of you know what a drugstore foundation is all about? It is not one of those cult favourites – from brands such as Dior and NARS etc. that are seen as high-end, effective, and cover-worthy. The drugstore foundations are a "save-while-you-splurge foundation" which won't drill a hole in your pocket.
On this happy note, let us start exploring drugstore foundation for Various skin types. Who knows you could be the next face for a modeling shoot when you apply it. Keep scrolling to be in the know of some good quality drugstore foundations!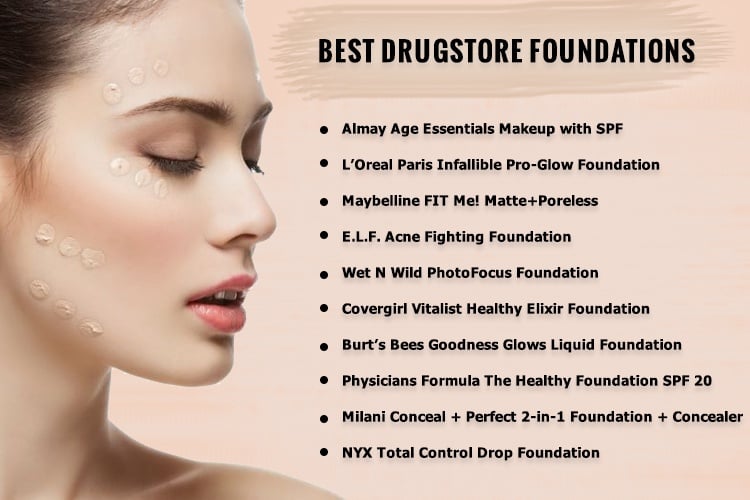 1. Almay Age Essentials Makeup with SPF
Why give into fine lines and wrinkles, when there is Almay Age Essentials Makeup with SPF to reduce ageing signs. This Multi-benefit foundation includes moisturizing, anti-aging, and SPF 15 and is packed with age-fighting ingredients such as hyaluronic acid, collagen, and peptides. All-day wear in 9 shades, this drugstore foundation in light to medium coverage gets you luminous and youthful looking skin. Dermatologist tested.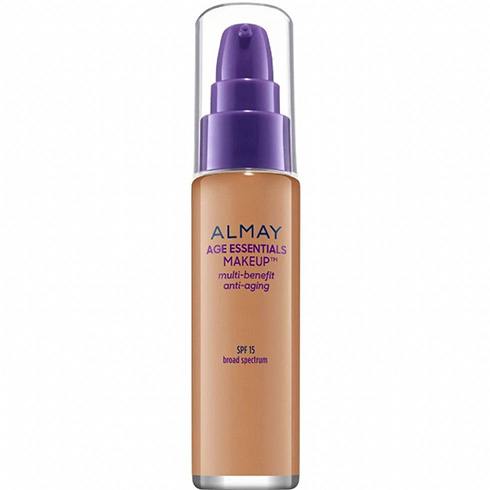 2. Neutrogena Healthy Skin Liquid Makeup With Titanium Dioxide Sunscreen
This paraben-free lightweight foundation gives you naturally beautiful silky coverage. The Broad Spectrum SPF 20 of Neutrogena Healthy Skin® liquid makeup improves the luminosity of skin, tone, and texture in just 4 weeks. Available in 14 beautifully matched shades. 98% of women who tried Neutrogena Healthy Skin® Liquid Makeup experienced improvement in their skin's texture, tone, and clarity!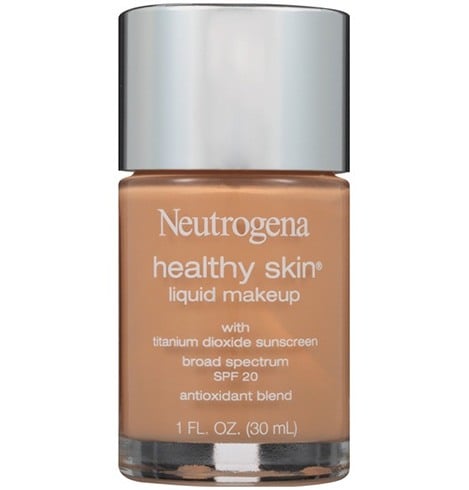 3. L'Oreal Paris Infallible Pro-Glow Foundation
Meet the best drugstore foundation for dry skin, L'Oreal Paris Infallible Pro-Glow which is longwear (up to 24-hour wear). It hides imperfections instantly to get you a clear complexion. Apply it on cheeks, forehead, and chin blending outward and get set for a lasting glow look.
Price = INR 1420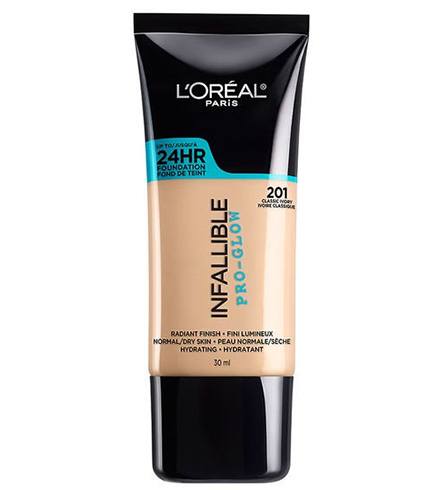 4. Maybelline FIT Me! Matte+Poreless
If you want a matte look, then go for this ultra-lightweight best drugstore foundation for oily skin in Maybelline. It is an exclusive matte foundation formula featuring micro-powders that help control shine and blur pores. Dermatologist tested. Allergy tested. Clog pore-free and oil-free.
Price = INR 550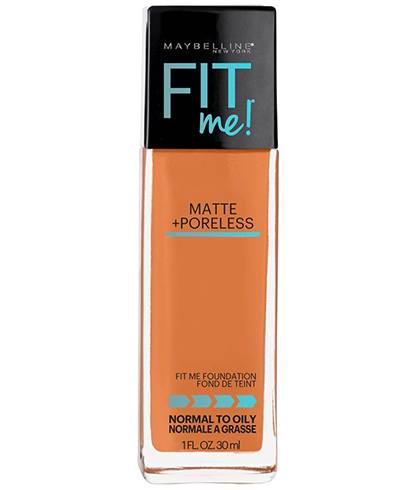 5. Revlon Colorstay Makeup with Softflex SPF6 For Combination/Oily Skin
America's #1 longwear foundation, this liquid matte foundation targets oil absorption and shine with long-lasting coverage up to 24 hours. The salicylic acid in this best drugstore foundation for oily skin helps control oil and provide a poreless finish. The SPF 15 in it offers sun protection. This oil-free formula won't clog your pores. Long lasting foundation delivers an even, matte finish for up to 24 hours of wear.
Price = INR 6381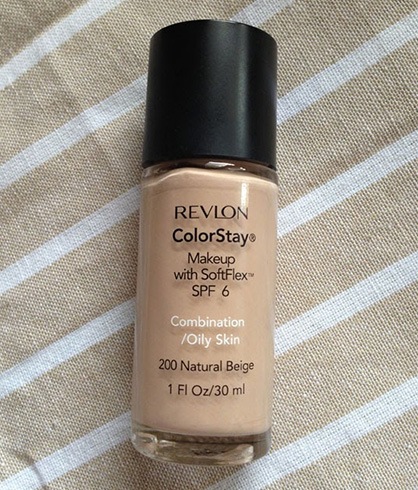 6. E.L.F. Acne Fighting Foundation
Don't you wish your redness on the face, blemishes, and uneven skin tone got completely disguised? E.L.F. Acne Fighting Foundation is a flawless coverage foundation formula which has acne fighting ingredients like salicylic acid, witch hazel, camphor, tea tree and soothing aloe. All these help prevent and treat acne blemishes. Plus this foundation brand is cruelty-free. That's why it emerges as one of the 12 best drugstore foundations.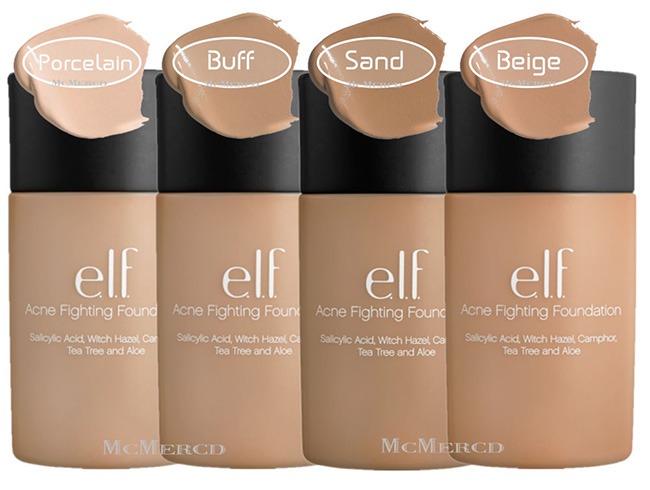 7. Wet N Wild PhotoFocus Foundation
This skin-perfecting foundation has been tested under seven different photo lighting conditions (with and without the use of flash). The result? Flawless camera-ready makeup every time. This foundation is paraben-free, phthalate-free, Sulfate-free, and vegan.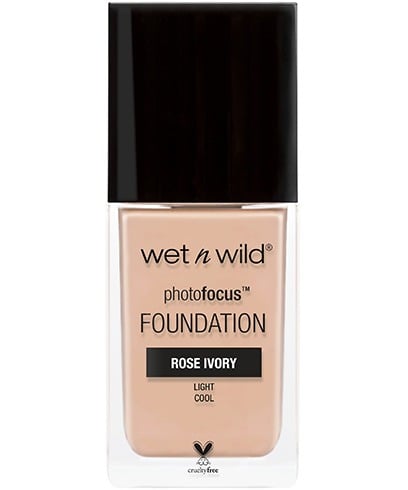 8. Covergirl Vitalist Healthy Elixir Foundation
Here comes a foundation which is a cocktail of vitamins to get you beautiful, buildable coverage. It has a special antioxidant, vitamin complex and SPF 20 to make your skin look healthy all day. This lightweight formula can be classified as best drugstore foundation for oily skin.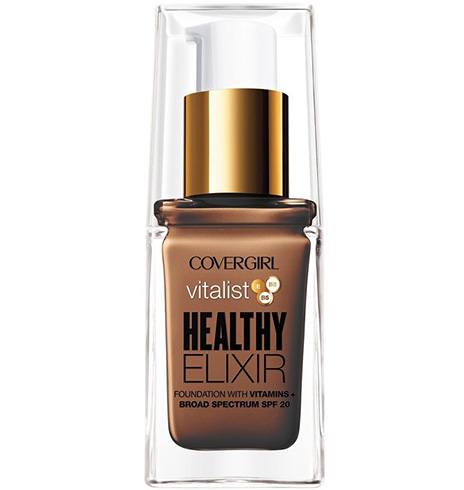 9. Burt's Bees Goodness Glows Liquid Foundation
This 98.9% natural moisturizing foundation hydrates and nourishes skin instantly and stays on all day. Made with moisturizing meadowfoam seed oil, it gives you naturally beautiful results both inside and out. The best drugstore foundation for dry skin as well as combination skin, it is free of parabens, phthalates, SLS, petrolatum or synthetic fragrances. The bonus – it is dermatologist tested and never tested on animals.
Comments Jen Mulrow, assistant beauty editor "I prefer liquid formulas for my foundation—they work better with my dry skin—and this natural option from Burt's Bees is pretty darn amazing. It blends smoothly and gives me breathable, medium coverage that still let my freckles show through. It left my skin feeling silky soft afterward and gave me a nice lit-from-within glow."
10. Physicians Formula The Healthy Foundation SPF 20
A long-wearing foundation which is compatible with all skin types. Has Brightening Complex and Hyaluronic Acid to hydrate, brighten and improve the skin tone. Plus Vitamins A, C & E to provide a flawless, healthy coverage.
Says Emily Geraghty, senior producer "I love this formula, especially since it comes with such a high SPF. It's definitely matte—you should use a primer with it—and has a lovely, light, liquid-to-powder finish. It's one of the few drugstore foundations that shade-matches my very fair skin perfectly."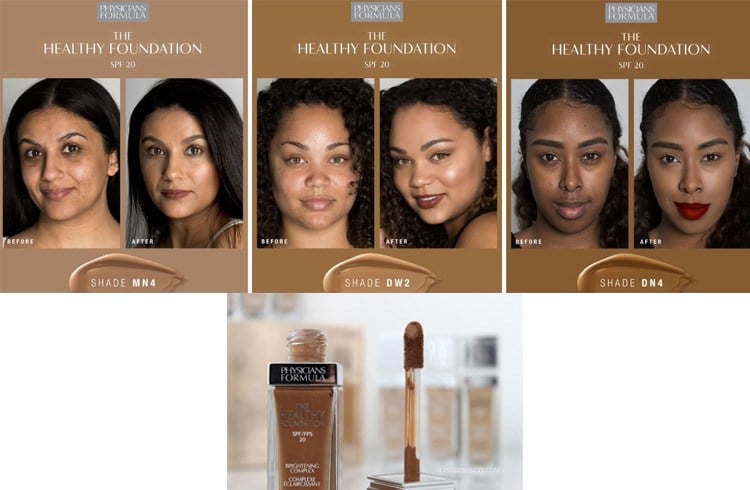 11. Milani Conceal + Perfect 2-in-1 Foundation + Concealer
This foundation also does the job of a concealer, and it is great for both tasks. Available in 19 shades. One Amazon shopper says "I've tried tons of different high-value foundations and drugstore foundations but this beats them all.'
12. NYX Total Control Drop Foundation
This drugstore foundation is a unique formula which makes your skin look flawless. You can customise your coverage with the number of drops you chose to use.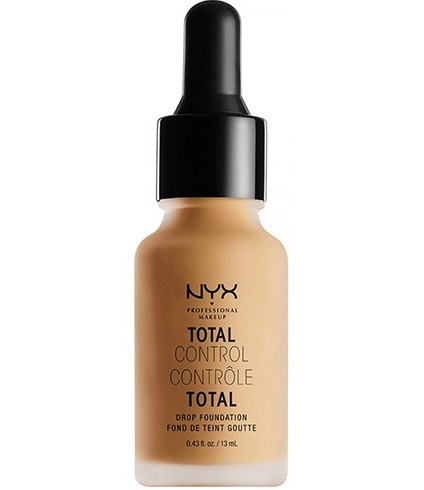 So which of these 12 best drugstore foundations do you like? Only one or all? Tell us which one of them you are eager to buy right now.