If there is anything about reviewing hair care products, its' just while it can get tricky at times, we often see through the best-selling products. And there are some treatments like a hair cream that have wowed us so much because of their ability to repair dry, damaged hair. We mean how can we not give them ample of credit?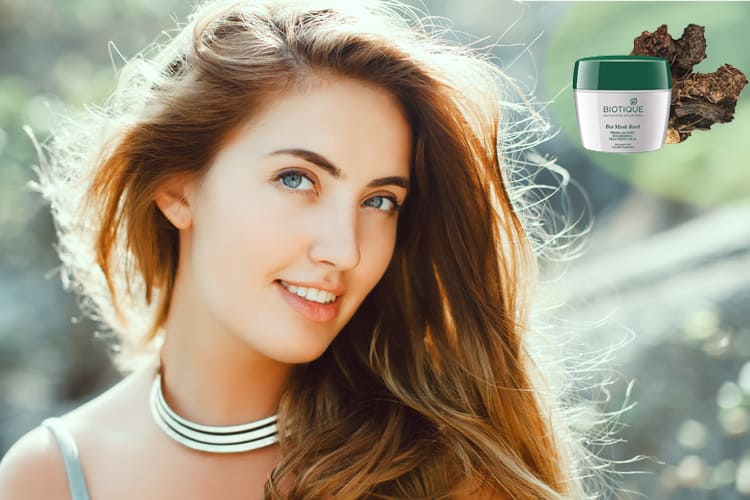 By the end of this review for best hair spa creams, we guarantee you will be decidedly sure of the right product to choose.
Top 10 Hair Spa Cream Treatments for Healthy Hair:
Here are the answers:
1. Mamaearth Argan Hair Mask:
This product by Mamaearth is one of the best hair spa creams as it makes damaged hair manageable, smooth, and shiny. The repairing action of the formula is powerful and good as expensive keratin treatments. Huge claim, but true! Dry, brittle, dull-looking hair-whatever your hair type is, this mask can fix all of these problems in one use. You won't believe how moisturized, full, and healthy your hair will feel after use.
2. Indus Valley Deep Nourishing Hair Spa:
Another hair spa cream to absolutely fall in love with is the one by Indus Valley. If dry hair is a constant problem, use this treatment once or twice a week for it deeply nourishes and smoothens hair. Hair becomes manageable within few uses. The smell is pleasant and the end result is nothing less of wonderful.
3. WOW Skin Science Red Onion Black Seed Oil Hair Mask:
This drugstore product by WOW Skin Science does an incredible work on thick, rebellious hair. It brings down the frizz without leaving hair heavy, and talk about its amazing smell. You do not need a lot of other products to add in the results. Smooth a little amount of the black seed oil hair mask all over hair and scalp. The results are soft, shiny, and really-really gorgeous hair.
4. Biotique Bio Musk Root Fresh Growth Nourishing Treatment:
Another fabulous hair spa cream treatment is the one by Biotique Bio. It leaves hair hydrated and super-silky. The nourishing treatment is simply to use and works effectively for frizz and split ends. Then there's the inviting cost price. Exceptional price for an outstanding product, we say.
5. L'Oreal Paris Deep Nourishing Cream Bath Hair Spa for Dry Hair:
The hair spa by L'Oreal Paris is amazing and brilliant for dry hair. This is an absolute must-have if you have damaged, dull, and dry hair. It truly works like a spa treatment for hair and scalp. Those with color-treated hair can also use this cream to infuse moisture onto strands and scalp.
6. L'Oreal Serie Expert Lipidium Absolut Repair Masque:
For moisturized and smooth hair, search no further than this awesome mask. Many users love the L'Oreal Serie Masque as it makes hair visibly manageable. It provides intense conditioning leaves hair incredibly soft, repairs breakage, smells amazing, and tames frizz.
7. Aegte Keralution Hair Mask Pro Keratin Restore with Biotin:
Considered a miracle in a bottle, the Aegte Keralution hair mask leaves hair hydrated-not greasy. Just a tiny amount goes a long way. The product smoothes hair, protects it from prolonged use of heat, and after continuous usage keeps your strands healthy and soft.
8. St.Botanica Moroccan Argan Hair Mask:
The natural ingredients used in this hair mask by St. Botanica is a selling point as it penetrates deep into hair shaft and repairs damages. You can use this product if your hair lacks nourishment and shine. It can also provide a healthy dose of gloss and smooth out frizz without a stiff, oily finish.
9. MATRIX Smoothproof Smoothing Masque:
Matrix is one of the hair spa cream brands that are worth the money. The thick, smoothing masque tames unruly hair and dryness in just few uses. It is a miracle worker as it has the ability to make hair strong and manageable. Your hair will feel instantly moisturizer and softer after each application.
10. The Moms Co. Natural Damage Repair KA+ Deep Conditioning, Intense Moisturizing Hair Mask with Keratin and Moroccan Argan Oil:
This paraben free hair mask by The Moms Co. melts through damaged hair and nourishes hair with deep conditioning botanicals like Moroccan argan oil and repairing keratin treatment. After continuous application, you can comb through damp hair without zero tangles.
These products can easily be considered as the Holy Grail for hair. You may shop for the products you think are most suitable for your strands right here.