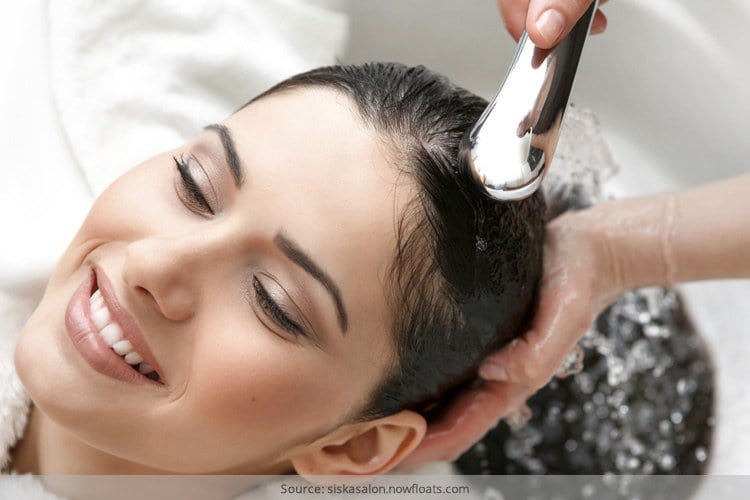 Maintaining beautiful, long and healthy hair can become an arduous task in the busy lives we live. As the levels of pollution and dirt in our surroundings continue to rise, our unhealthy lifestyles leave disastrous damaging effects on our hair, and the once lustrous manes cease to show their shine. Now, this is when we need to make special efforts to care for our hair and make up for all the lost nourishment. Maintaining long healthy hair could be an appalling task in our super busy fast-paced metro lives, and this is what dissuades to even start with any hair care routine – hence, we leave our tresses neglected and uncared for.
The revolution in the hair care industry in these past years have, however, made your job very easy. You no longer have to mix an egg with curd, and oil with lemon juice with henna to get the best condition of your hair back. There are a plethora of ready-to-use products that nourish your hair with deep care and pamper them back to life. These products are easily available at a store near you or an online shopping site, come in a range of prices so there is something for every budget and cater to all hair types, be it dry, oily or curly, fizzy, unmanageable or what have you.
These hair mask treatments are mostly creamy in texture and treat undernourished, unhealthy, and damaged hair easily. You don't need to invest a whole lot of time, just apply some on your hair and carry on with other chores while they work their magic and take a shower later. These amazing hair spa cream products would give that salon treated shine to your hair without having you step out of the comfort of your home
1. L'Oreal Hair Spa Nourishing Creambath
Anyone who has taken some trips to the high-end salons and spas is aware of the huge dent they create in our savings account. The better option is always to get our hands on the products they use at the spas and then use them at home. Keeping this in mind, the brand loved by one and loved by all, L'Oréal has come up with this amazing product to make spa at home a reality for all you wonderful ladies who have to juggle a million chores a time. L'Oreal's hair spa nourishing Creambath has a refreshing and nourishing formula which they have based on a cationic agent and a deep conditioning silicone. This hair spa cream product gives your hair a new volume and shine that might have seemed impossible earlier. L'Oreal has priced this too-good-to-be-true product at a very affordable amount of INR 650. You may easily get 4 to 5 uses out of it if you have long hair and even more if your hair is short.
2. Avon Planet Spa Himalayan Goji Berry Conditioning Hair Repair Mask
Losing patience dealing with fizzy and unmanageable hair? We get it for we have all been through the fizzy hair days. To brave these unmanageable tresses, reach for the Avon's planet spa Himalayan goji berry conditioning hair repair mask. There is no space for second guesses as it comes from one of the best beauty brands in the world already famous for its wide array of hair and skin care products. This hair mask by Avon is infused with the high nutrients of India Himalayan goji berries that repair your damaged hair and restore them to health. One use and you would know why it's a must-have product to tame the fizziness of your hair. It's a deeply nourishing and conditioning formula rejuvenates the hair strands from the root to tip but doesn't leave any oily residue behind. Though these days many retailers have started keeping Avon products, if you do not get it in a store near you, try to procure it online.
3. Swedish Spa Beauty Wonder Oil By Oriflame
Now here's a revitalizing hair tonic that would bring even the most hopeless hair to life. There are very few spa hair oil products in the market as the demand of crème products are more, but the Swedish spa beauty wonder oil by Oriflame has gained much popularity among the users and we too consider it a must try. It's enriched with a number of natural extracts and almond oil, ginger oil, and the sustaining coconut oil are just a few to name. What's more? The Swedish Spa oil is also an affluent source of nourishing vitamin E that hair. Regular application of this spa oil will add a gorgeous texture to your hair. The product is priced at an affordable INR 500. You may cart this spa oil from any online store that keeps Oriflamme products or from an Oriflame dealer directly. Justdial.com is another great place to get attractive offers on Oriflame products.
4. L'Oreal Professionnel Mythic Oil Masque
This is the next oil spa we have on our list. This Mythic Oil range by L'Oreal has taken over the hair care industry by storm. Now there are many products out on the market that make tall claims and hardly deliver, but this masque does every bit of what it claims. It turns the hair strands strong, elastic and super lustrous. With regular use, they also become easy to manage. We would suggest don't wait for your hair to get all damaged to start the use of this product because in that case the desirable results might not be seen. This mask works wonders on normal to slightly damaged hair and the effect lasts easily for 2 to 3 days. You would love the beautiful sheen that your hair gets from a product price at Rs.850.
5. Schwarzkopf BC Bonacure Q10 Time Restore Treatment
That chemically treated hair often look as damaged scattered hay is not news to us. But here's a way to treat it. Acting as a magic potion for those lifeless damaged strands, continuous use of the Schwarzkopf BC Bonacure Q10 Time Restore Treatment smoothens your manes, adds tons of volumes to it, and offers it a new vigorous and bouncy look just like the way they do it in the television commercials. A tub of 200 ml would cost you INR 900.
6. Organix Org Luxury Moroccan Argan Cream Sheer Opulence Masque
We can possibly not find a better option for those who are longing super luscious and glossy hair. This amazing hair masque rich with the goodness of argan oil would make your hair reflect sunshine instantaneously. Now the results might vary from one head to another depending on the hair type and how much damage the hair has undergone but rest assured it won't leave you disappointed. Perfect for a more managed hairdo, the Organix hair masque is a must to apply before you craft your hair into a tamed bun with a sleek and subtle look ideal for official events. The cost is approximately INR 750.
[sc:mediad]
7. Matrix Biolage Deep Smoothing Masque
When your tresses become rough and easily breakable after years of heat styling and exposure to dust and pollution you look at it and wonder if these are your hair or coconut choir. Trust this masque to save you and bring back the smoothness and shine back to your hair. It makes them extremely manageable but does not weigh it down. The best thing about this product is that it saves you an extra step of applying serum, using this is enough to get all the glossiness you want and the effect lasts easily for 3 to 4 days. You may buy it from a store near you at INR 490.
8. Wella Enrich Moisturizing Treatment Mask For Dry And Damaged Hair
Wella has been in the competition for years now and it knows exactly what your dry and damaged hair crave for and has introduced a product that would serve as the one-stop treatment for all hair problems. The Wella Enrich Moisturizing Treatment Mask for Dry and Damaged Hair is a product for the everyday woman who combats harmful sunrays, drying pollutants, dust, and pollen that strip the hair of all the natural nutrients provided by the body. Specialists have seen that when used continually this hair masque from Wella restores the lost nutrients and helps to rescue your hair from its barren and dull form and your hair bounces with life. Considerable improvement can be noticed from the very first use in the hair's texture as it provides deep conditioning from the first wash itself. Rough and frizzy hair can turn silky soft when used weekly for a month. A tub that comes for a price of Rs.525 can be used at least for 8 applications.
9. Schwarzkopf Professional Gliss Shea Cashmere Mask
Everyone wants shiny hair, but then there are those who want their hair to bling like diamonds. If you too are the one looking for extra shine but all you see when you look into the mirror are your damaged locks you need to get your hands on this product from Schwarzkopf. Schwarzkopf Professional Gliss Shea Cashmere Mask adds that kind of smooth and bling to your hair that would make for a perfect assessor for a side profile DP because with hair like that who needs a diamond earring after all? This Schwarzkopf masque is all you need to shine in a crowd and is a must to be used right before an event. A weapon to boost the glossy shine in your hair the product would cost you INR 1350 but given the results, we say it's a steal.
10. The Body Shop Rainforest Radiance Hair Butter
The Body Shop is famous for their body scrub spa products in India. But recently it has acquired a new and vast fan base, all thanks to the wide range of hair care products it has come up with. The Rainforest Radiance Hair Butter is one such product that has successfully wooed all of its buyers and users can't stop reaching for their second, third and fourth purchases. Now, why is this product such a hit? The answer is, this silicone butter first adds tons of moisture to your scalp and then starts with the work of hydrating your hair from root to tip, thoroughly. The mask also contains large portions of aloe barbadenis leaf juice. This acts as a coat that protects your hair from any environmental damage you are likely to face while moisturizing the hair and making it radiant. For best results, we suggest using the butter every alternate day. You may pick it from any retail outlet of The Body Shop at a mall near you. The price varies from 920 to 975 INR if you are purchasing it online.
We understand that making a choice when there are so many options available can be quite a taxing process. What we have must tell you here is, choosing a masque for your hair calls for as much research and deliberation as choosing the night cream, face wash, or facial for your face. Every hair is different and has a ton of distinct problems that need specific care and treatment. Someone who spends more time outdoors cannot choose what works best for someone who stays at home all day.
The requirement of hair also changes as per change in seasons and weather. Which city you live and the climate of your geography has a role to play in the kind of hair care you may settle for. Yes, your hair care regimen needs all that consideration and if you are a little confused, you can always ask for assistance at the store to help you pick what is best for you. You can also take help from your beautician at the salon to guide you about your hair type.
The products we have discussed are amazing but it is only through regular and continued use that you can change the appearance and feel of your hair. So make sure you are doing these hair treatments at least once a week.