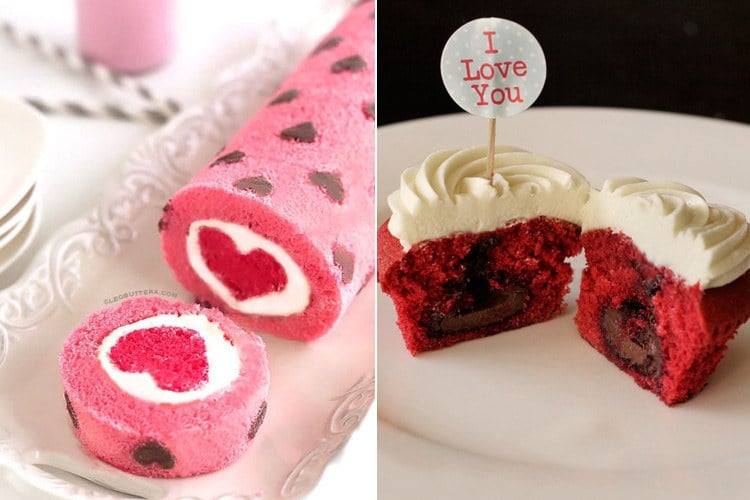 When you are gifting someone chocolates, candy, or truffles on any day of the week or month, it is fine. But when you are gifting the same fare on Valentine's Day, then expect love (loads of it), kisses, and hugs to come your way.
You look reasonably excited now.
Well, you gotta be! 'Cos love is in the air and since the season of romance is almost here it's high time you started thinking about the best Valentine's day sweet treats for your sweetheart. And that is not limited to just chocolates. Sweetheart, there are Valentine's day desserts, Valentine's day cookies, Valentine's day cake, the list is huge and never-ending.
So for the sweetest occasion – Valentine's day, here are the easy Valentine's treats you will love to gift and receive.
1. Lindt Lindor Strawberries & Cream White Chocolate Truffles
You will melt away for a moment that's yours!
Lindt truffles are meant for gifting purposes to woo your love. A delicate white chocolate shell infused with strawberry flavor surrounds the smoothest strawberries and creamy white chocolate center. The color of the packaging is baby pink which makes it all the more sweet and endearing. Made in the USA, this gourmet snack indulgence is a must-have. Created by the Lindt Master Chocolatiers with passion and love for chocolate since 1845.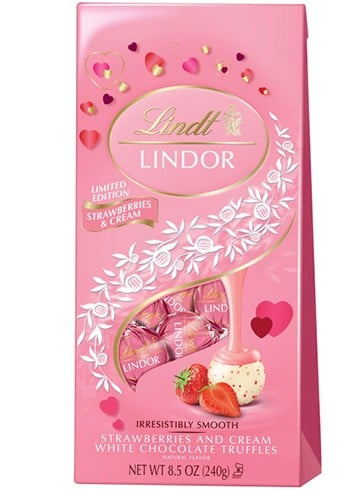 2. La Mere Poulard French Caramel Biscuits
Tired of gifting a traditional box of chocolates every year? Now win over your darling with this lovely collector's tin of Valentine's day cookies. These rich and buttery salted caramel cookies from France can be dipped into tea, coffee or hot chocolate or had on their own. Baked since 1888, therefore priceless.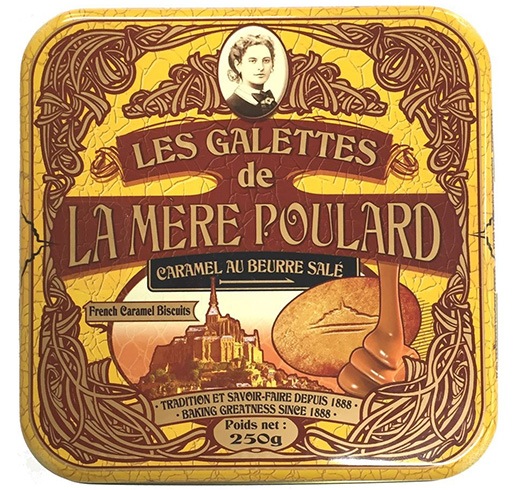 3. Kit Kat Red Velvet Miniatures
Your favorite cupcake flavor now in a candy bar. These red velvet-flavored wafers encased in white chocolate come individually wrapped. So you can tuck them in your hubby's lunch box as a sweet V-day surprise.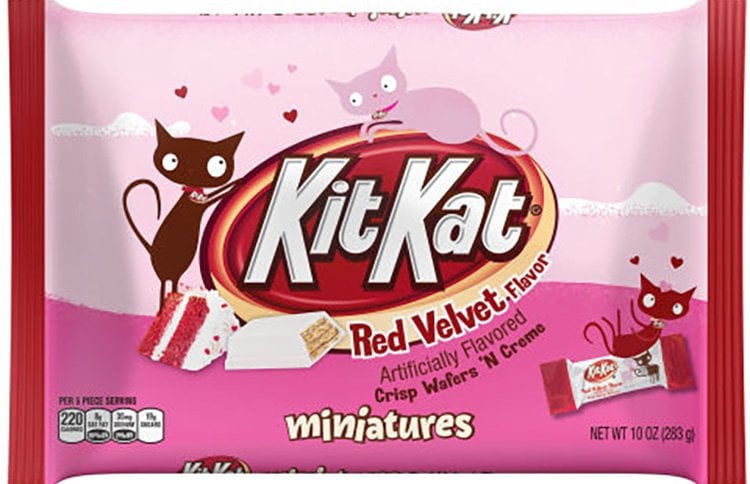 4. Maggie Louise Fries Before Guys Chocolate Box
This is LUV at first sight!
Perfect gift it is for your beloved who loves French fries. This cute-n-crazy box has white chocolate fries with chocolate nougat, coffee ganache, vanilla bean ganache, and chocolate caramel with sea salt.
"Maggie Callahan's knack for transforming chocolate into art is inspiring, to say the least," says Domino Magazine. Now you know who makes best valentine's day sweet treats for your sweetheart.
5. Kohler Dark Chocolate Hearts
These heart-shaped delights from Kohler are filled with creamy raspberry ganache with a dash of cognac and champagne. Silky smooth easy Valentine's treats to pamper the love of your life the LUXE way!
6. Money On Honey Wildflower Honey Caramel
Blissful bites! These individually wrapped pieces are made of dark chocolate and roasted peanuts. Made with pure wildflower honey (no corn syrup) and crunchy roasted peanuts, and then coated in rich dark chocolate it will be an exotic gift for your special someone.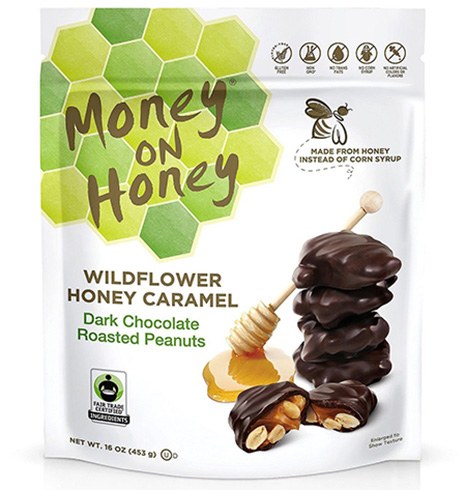 7. Peeps Delights Strawberry Marshmallow Chicks
This Valentine's Day the delightful delicacy is back. Each puff is strawberry-flavored and coated in creamy white fudge. Great for V-day gifting!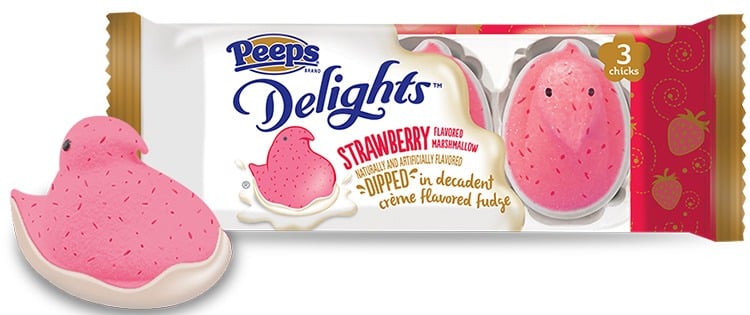 8. Maggie Louise Treat Yo Self Chocolate Box
Some box of indulgence this is from Maggie Louise!
What's inside this box?
Ice cream cone in white chocolate
Strawberry in dark chocolate filled with salted caramel + toasted almonds
Lips in dark chocolate filled with creamy caramel + toasted pecans
Burgers in milk chocolate filled with peanut butter candy
Speech bubble in white chocolate
Whoa! That's why it is aptly called 'Treat Yo Self'.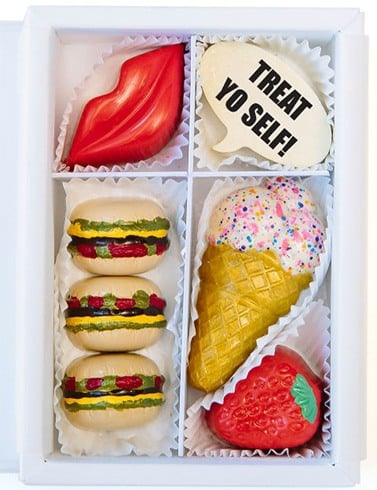 9. Lindt Lindor Red Velvet White Chocolate Truffles
These taste like red velvet cake. So delicious, you might end up eating the entire bag of contents before gifting them to your sweetheart.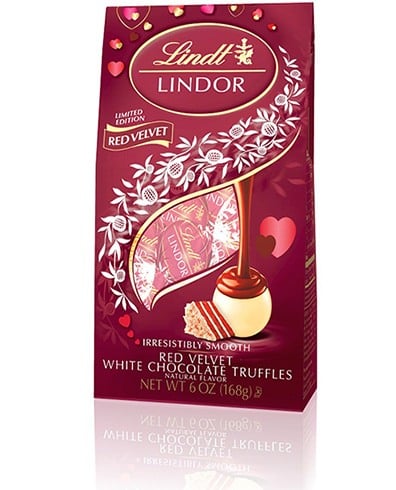 10. Russell Stover Champagne Chocolates
Here's raising a toast to flavored Valentine's chocolates. These milk chocolates, ALCOHOL-FREE, have a creamy candy center which is champagne-flavored. You will relish them as much as you will enjoy gifting them.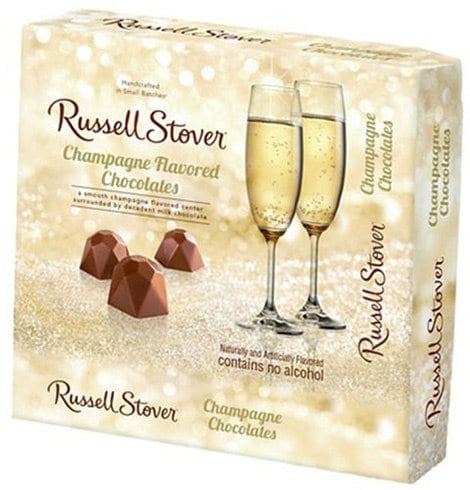 11. M&M's Caramel Chocolate Cupid's Mix
These easy Valentine's treats are up for grabs at your work desk. These pink and white candy-coated chocolate and caramel M&M's are awesome to express and share the love. Made in the USA, each bag contains 100 pieces of M&M's candy.
12. Hershey's Celebrations Bottle
Celebrating Valentine's Day gets a thumbs up! Thanks to this giant Champagne bottle filled with Snickers, Milky Way, Dove, Twix and Caramel & Bounty chocolate? If the love of your life loves chocolates there's no better way of pampering him.
13. Hershey's Cupcake Kisses
Send your love the whole of Valentine's Day in the form of these little white chocolate cupcake Hershey's Kisses to make someone feel extra special.
14. Ghirardelli White Chocolate Crème Brûlée White Squares
A combo of two fav desserts: Crème Brûlée and Chocolate individually wrapped and majorly addictive. Who minds addiction on V-Day?
15. See's Tuxedo Heart
Guess what's there in this heart-shaped box? 26 of See's most 'well-dressed' and delicious milk, white and dark confections. Also included are chews, brittles, truffles and crunchy nuts. The look of this Valentine's day treat is so dapper that it will surely leave your better-half super impressed, isn't it?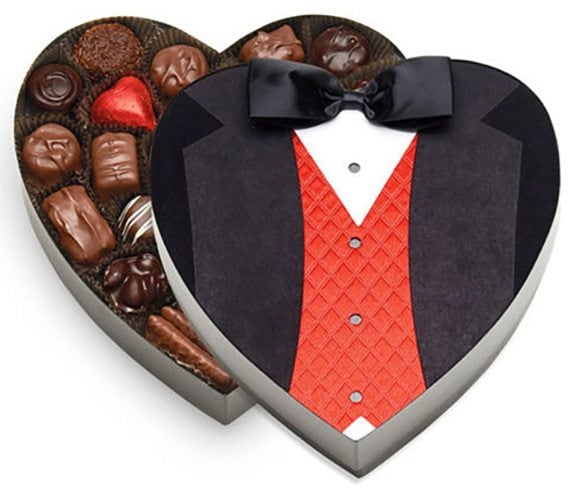 16. Dove Milk Chocolate Peanut Butter
These silky smooth heart singles are made with real peanut butter and milk chocolate. So that you get the perfect Valentine's day desserts for your special someone. Each foil-wrapped chocolate piece has a special message to brighten up your day and that of your Valentine too!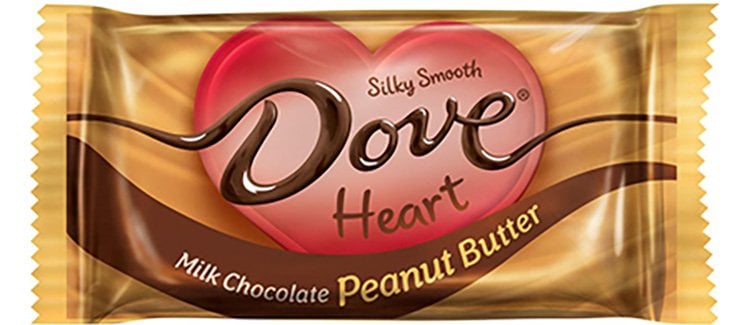 17. Hot Tamales Fierce Cinnamon
Gift your cinnamon girl flavored chewy candies. It's a limited edition box which says ON FIRE, XOXO or HOTTIE…..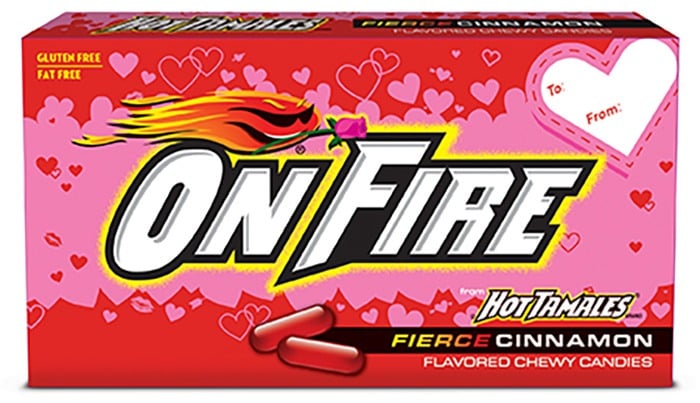 18. Godiva Cake And Cookie Inspired Chocolates
Belgium 1926. That's the heritage of Godiva. The Cake and Cookie Inspired Chocolates from Godiva are dessert-inspired chocolates wrapped up in a pink Valentine's Day box. It's sure to up the mush quotient in your life!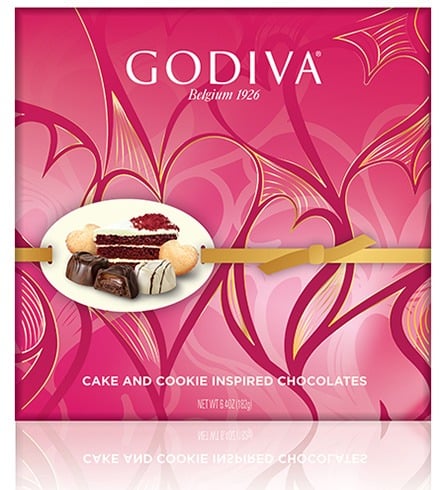 19. Williams-Sonoma Strawberry Hot Chocolate
Take your Valentine's Day love to cutey level with this strawberry and white chocolate hot cocoa mix. All you need to do is mix a spoonful of hearts into a mug containing hot milk. Then stir, or sprinkle your favorite hot chocolate to get the sweet strawberry flavor. It also doubles up as a recipe for the perfect Valentine's day cake.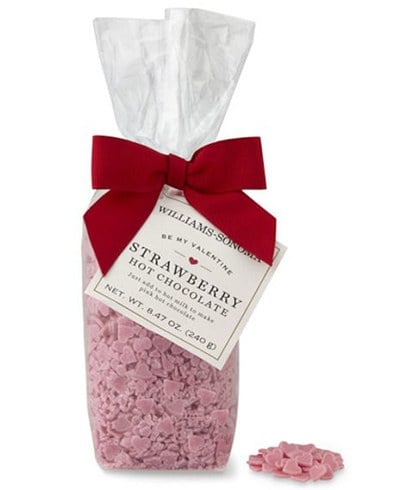 20. Ferrero Rocher Fine Hazelnut Chocolates
Who minds this heart? Not I. This solid heart has 16 Ferrero Rocher's chocolate hazelnut truffles. Sure to put a smile on your loved one's face.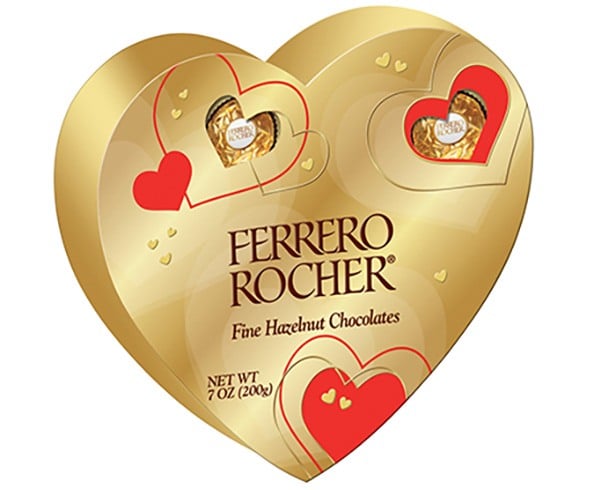 21. Chocolate Sweetheart Cupcakes
Send love sonnets to your darling in chocolate form, and watch the hearts of both of you melt away to happiness.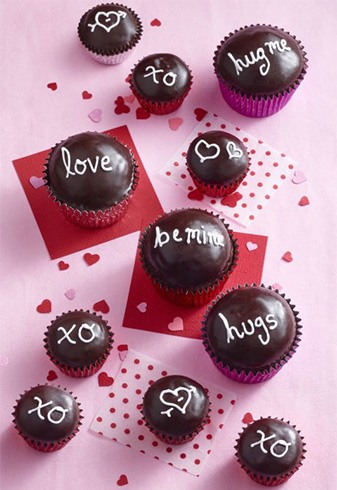 I hope the romantic side of you got reasonably inspired for indulging your sweetheart with these best Valentine's day sweet treats. Which is your favorite(s)? Please tell us in the comments box below.
Images Source: goodhousekeeping.com