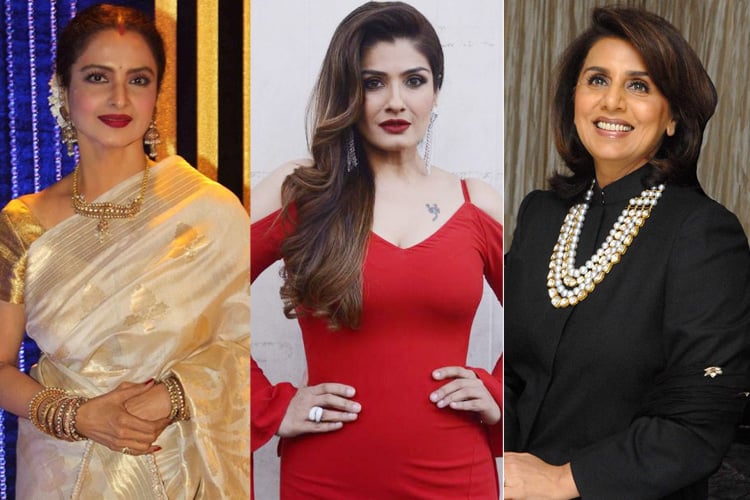 No one knows the art of concealing one's age better than celebrities.
While we see our grandparents going all wrinkled, weak and grey in their 70's, Simi Garewal continues to look like what she used to back in Rendezvous With Simi Garewal.
The fashionistas who chose not to live in denial and welcomed every year with more cheer have definitely found the right means to stay youthful till their last breath.
Courtesy increased awareness and utmost care most beauties have only gotten prettier
Ageing is as natural as breathing. Where most of us continue to crib, these bollywood starlets have accepted the process with much grace and charm. Having made peace with their increasing age, these beauties seem to be turning more glamorous with every passing year.
15 Bollywood Actresses Who Top Our Anti-Ageing List
1. Sharmila Tagore
Sharmila Tagore has always put her most royal foot forward. Having married into the royal family of Pataudi, her elegance and elan has only multiplied with age. Blessed with extraordinary beauty Sharmila ruled back then and still rules the hearts of her fans. With bikini giving way to rich heritage sarees, Sharmila is ageing the most admirable way.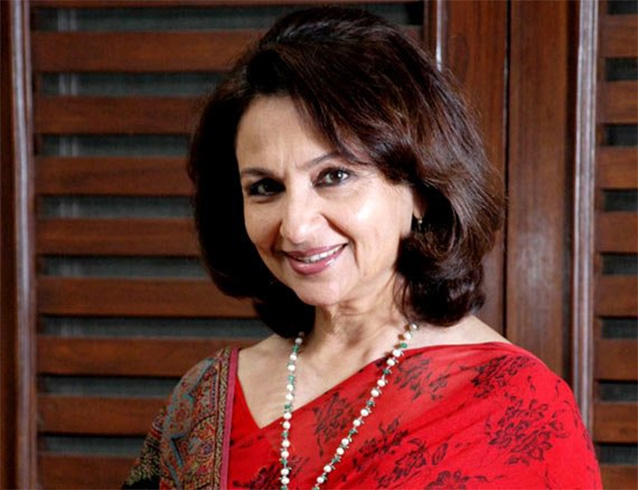 2. Simi Garewal
We all remember the famous chat show, Rendezvous With Simi Garewal, wherein an angelic figure wearing pristine whites interviewed the who's who of Bollywood. Spotted first in Raj Kapoor's Bobby, Simi has maintained her charismatic persona as it is. From Raj Kapoor's time we may have come to Ranbir Kapoor times, but for this beauty time almost halted at her three generation back look.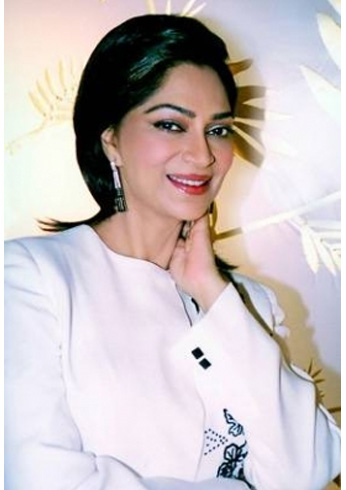 3. Hema Malini
Ageless and timeless, Hema Malin beams flaunting a certain youthful vibe. She adds more grace, more beauty and more charm to her persona with each passing year.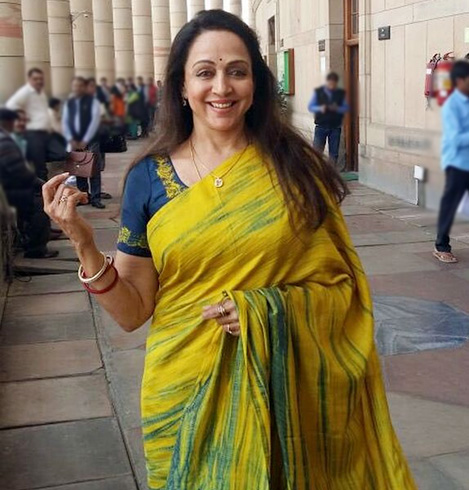 4. Rekha
Rekha's beauty journey has been almost miraculous. With her skin shining even more, her hair as glossy and black as they were 40 years back and her wrinkleless face, this woman's growth chart has been inspirational. Wearing her statement kanjeevaram look with a dash of sindoor and a bold lip color, Rekha to date leaves us speechless.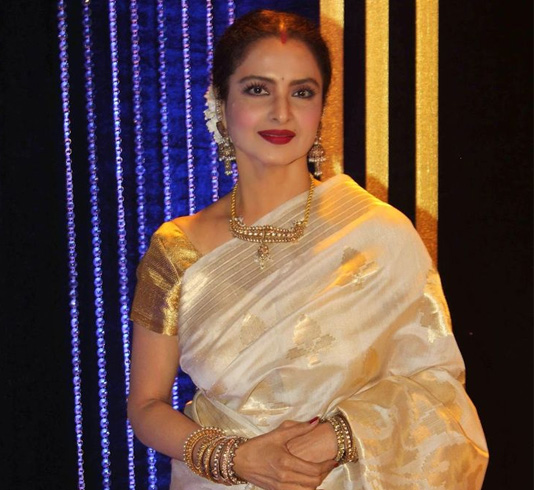 5. Neetu Kapoor
The cutesy next door girl from yester years is today one of the most graceful granny. Always dressed up the classy way Neetu continues to grow wiser with utmost panache. Carrying the heavyweight Kapoor surname for so many years now, Neetu has come a long way exuding a warm yet posh vibe and a few wrinkles.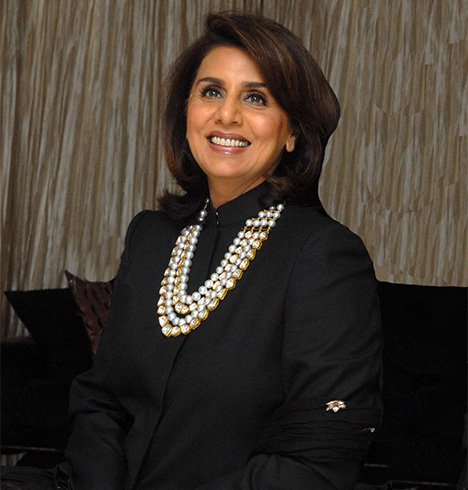 6. Sridevi
Thunderbolt back then. Thunderbolt even now. Miss Hawa Hawai has matured most beautifully. This mother of two pretty daughters is sure to be confused for being their sister. That energy and vibe from her Bijli Giraane Main Hun Aayi days has translated well to her more intense Navrahi Maajhi roles. With all prominent fashion blogs going gaga over her dress-up, we can only say that this woman is here to stay.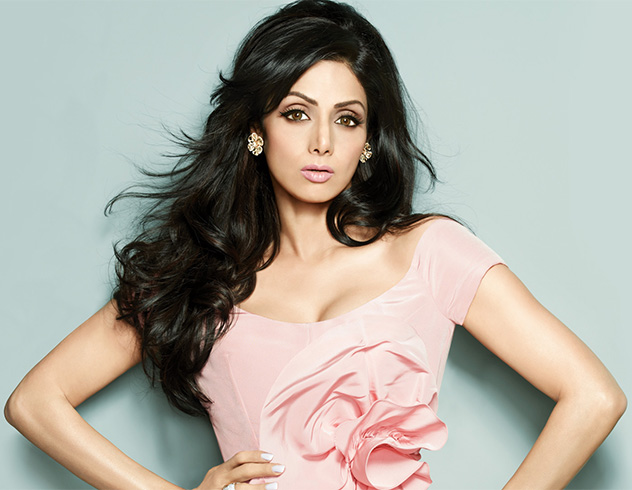 7. Madhuri Dixit
The Ek Do Teen girl caused a million hearts go Dhak Dhak with her envious and most infectious smile back in her days of reign. For a long time, Madhuri was the reigning queen of Bollywood. While her songs are being remixed and reproduced the Tamma Tamma girl continues to defy age. After being a homemaker for all these years, the diva is back in the tinsel town and in Bollywood.
[sc:mediad]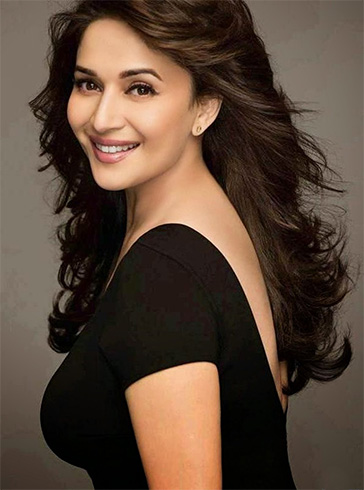 8. Juhi Chawla
The innocence and glow of this former Miss India, continues to sparkle in Bollywood and not to forget the KKR stands. Her winning grace and that pretty face live on till date.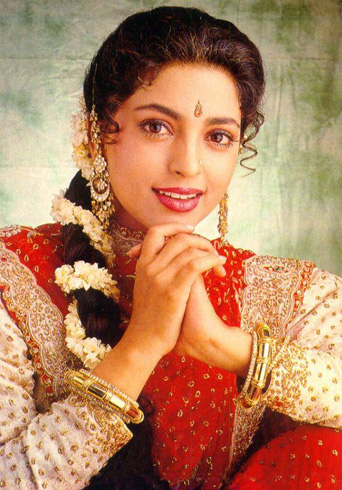 9. Malaika Arora Khan
Right from Gud Naal Ishq Mitha, to Chaiya Chaiya to Munni Badnaam Hui, Malaika Arora Khan has been sensational. With a figure that can put newbies to shame and a face that stands unaltered over time, Malaika Arora has done everything right to maintain herself. Dedicated workout regimen, diet and a fabulous sense of fashion have ensured that the woman continues to look smashing.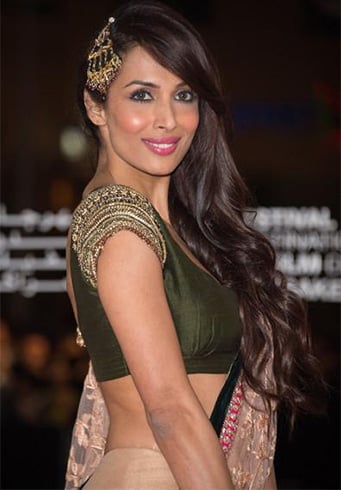 10. Twinkle Khanna
Mrs. Funnybones has delighted us both with her beauty and brains. From Barsaat to Mrs.Funnybones, Twinkles beauty and her sense of fashion has grown by leaps and bounds. This woman is totally getting wiser and younger with time. Back then, she may not have been one of those popular Bollywood beauties, but today, courtesy her good looks, her wit and an exceptional sense of style, Twinkle grabs the spotlight wherever she goes.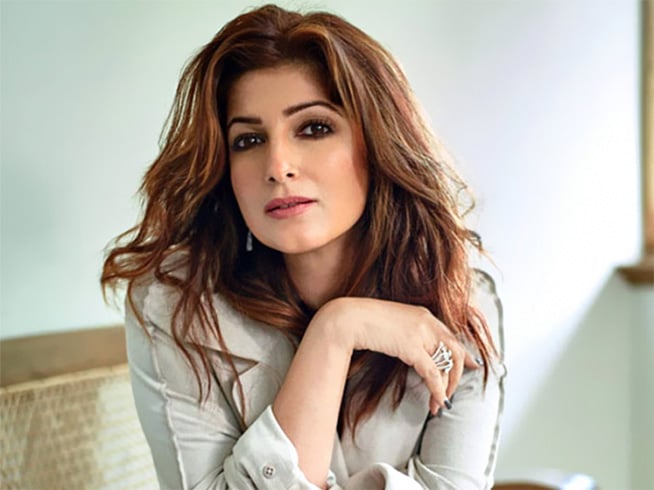 11. Karishma Kapoor
The Kapoor clan is blessed with good looks, good looks and good looks. While sister Kareena broke the internet with her pregnancy glow, Karishma Kapoor, the mother of two is in the best of her shape. Leaving behind those heavy curly days, Karishma is getting older with much elan.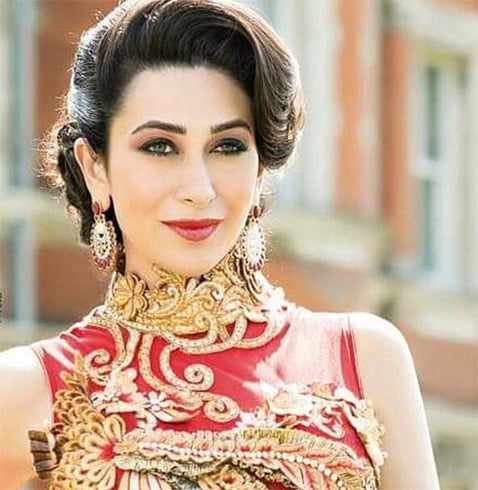 12. Kajol
Age gave Kajol more beauty than ever. From her good old days of joint brows and dark complexion to a more fairer and groomed version, Kajol has taken age on her stride and is back in the business to woe her audiences yet again. The woman's beauty journey has been tremendous and is only getting more chic with each passing year.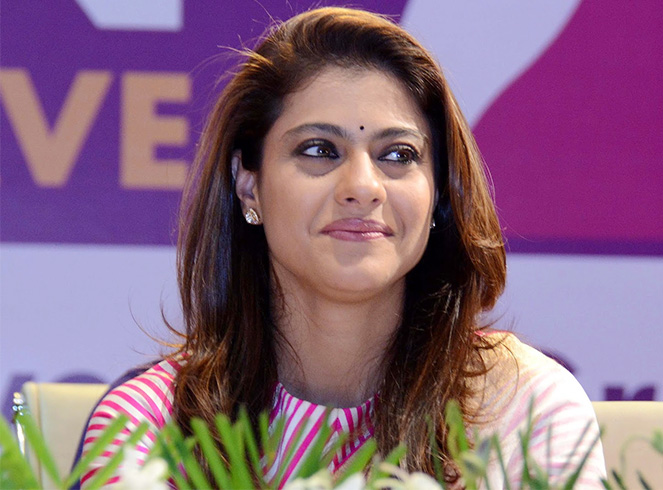 13. Raveena Tandon
We drooled over her sensuous moves from the famous Tip Tip Barsa. It was only yesterday that Raveena was grooving with Govinda on Ankhiyon se goli maare, and last year she played host to a grand wedding celebration of her second daughter. Time may just flown for this superstar but her beauty is as intact and her style only evolving for better.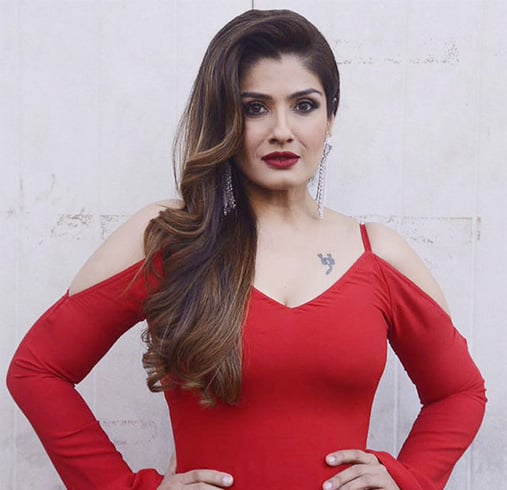 14. Sonali Bendre
Considered as one of the prettiest in her times, Sonali has only raised the bar for herself taking her beauty and style to much higher levels. One could still melt seeing her on screen.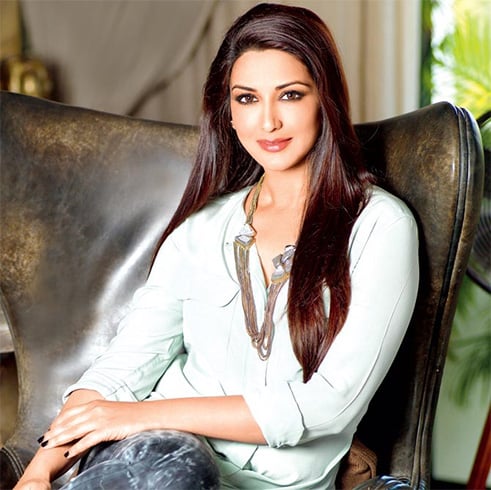 15. Sushmita Sen
This bong beauty is as gorgeous outside as from within. Bold and beautiful Sushmita continues to live life on her terms. No wrinkles, only crinkles show when she gives us that infectious laugh.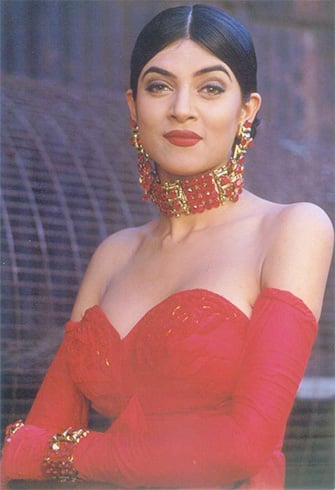 Age is just a number and these women are living proof of the same.
Images Source: instagram