It is the 72nd year of independence and the nation like always did not lack any patriotism, vigor or luster in celebrating the Independence Day. However, in the past years, there has been varying definitions and debates on the word 'freedom', and we can proudly say that we, as a country, are liberating in our thoughts, ideas and principles to accommodate the growing needs of the society. Agreed?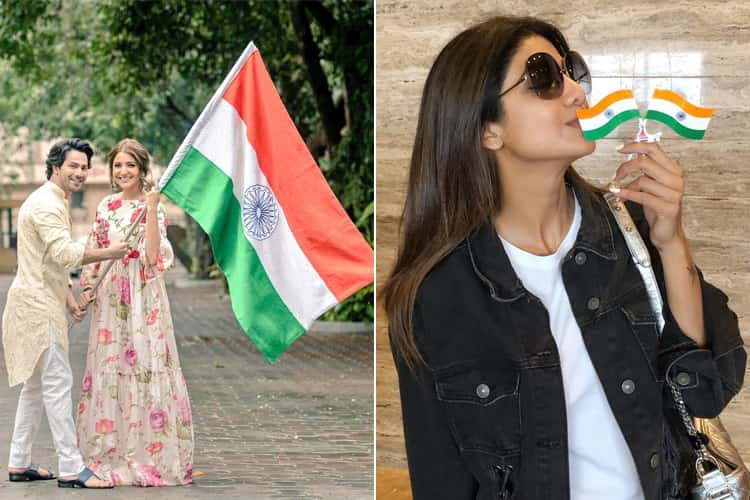 With the technology leading the nation, everyone, including our inspiring Bollywood celebrities took to social media to express their pride in being a proud Indian and wished all their fans and friends a very Happy Independence Day.
Here are a few fashion inspiring and thought inspiring Bollywood celebs posts on Independence Day-
Sonakshi Sinha:
Our charming, energetic diva, Sonakshi Sinha posted her picture holding the national flag wishing her friends and fans, a very Happy Independence Day. Instead of going traditional with her styling, she chose to be the modern woman in a pantsuit while holding the flag.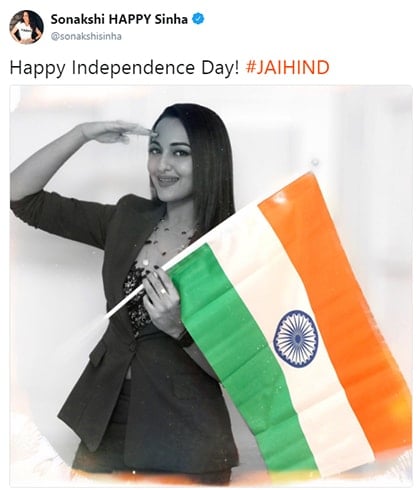 Nushrat Bharucha:
With Independence Day in focus, we find most of the woman opting for the tricolor outfits trying to imbibe the flag colors in their style, don't we? But Nushrat Bharucha opened a new window to showcase patriotism through fashion. She picked a chikankari white suit and added the flag colors to her bindi. Simply loved the simplicity of the concept!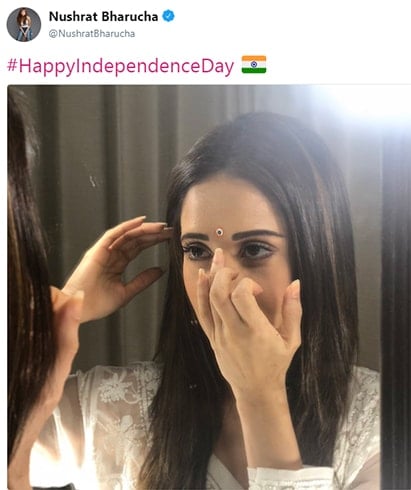 Swara Bhaskar:
Similar to Nushrat, Swara chose to showcase her patriotism through fashion, primarily with accessories. Wearing bangles in the tricolor, Swara set a new Independence Day style in swing.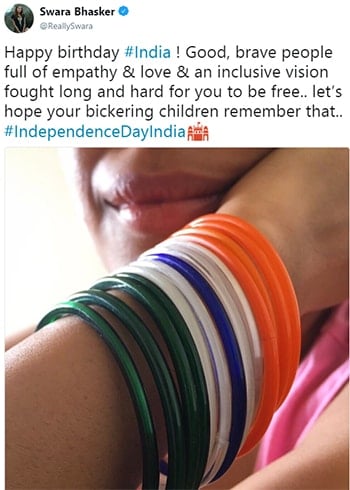 Anushka Sharma And Varun Dhawan:
The 'Sui Daga' lady, Anushka Sharma, along with her costar Varun Dhawan chose to take a moment to convey Independence Day wishes while promoting her upcoming film. The on-screen couple posed for the shutterbugs while dearly holding onto the national flag.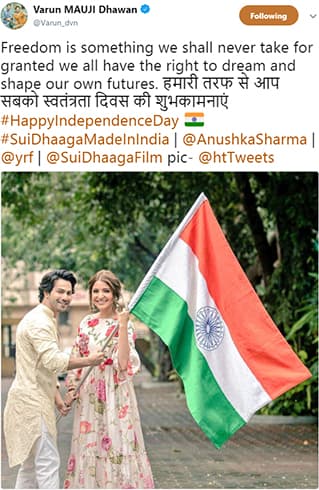 Shilpa Shetty:
Unlike all those who held and waved the national flag, Shilpa Shetty chose to post a picture of her holding the national flag showpiece. Check it out-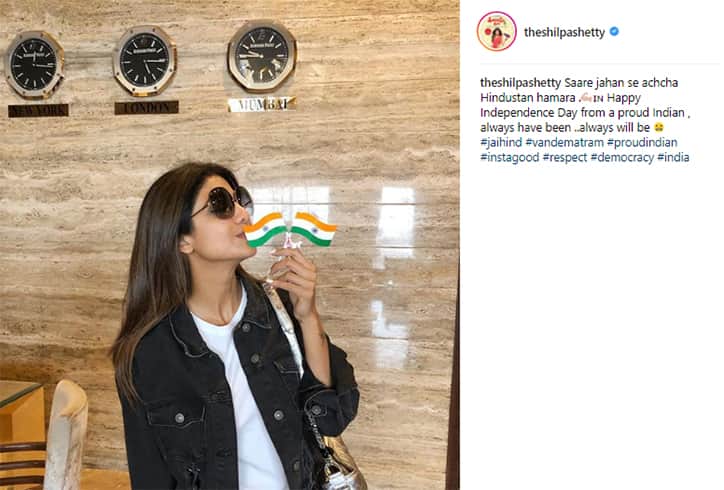 Lastly the most cutest wishes were from the celeb kids, Taimur Ali Khan and Ab Ram.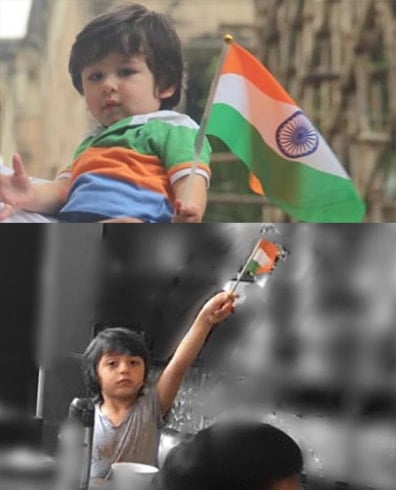 Few more quotes posted his Bollywood celebs-
Nimrat kaur: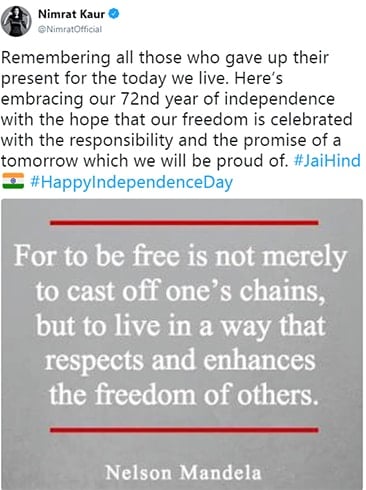 Sonam Kapoor: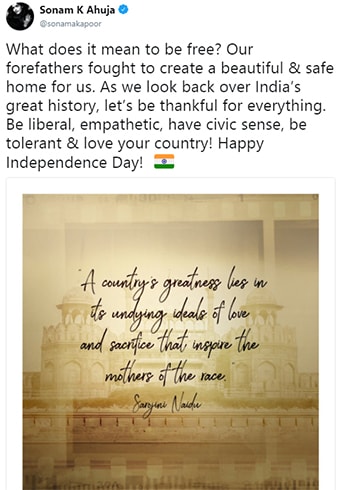 Madhuri Dixit: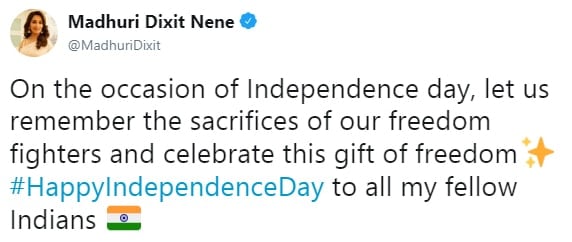 Shraddha Kapoor:

Kriti Sanon: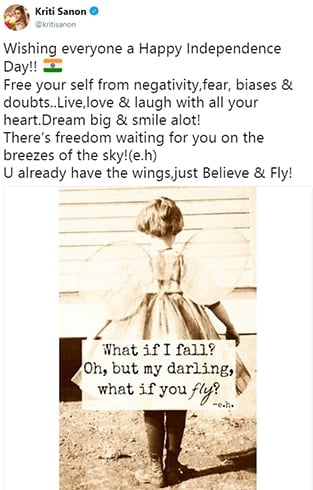 Unlike all other years, the celebrities chose to wish 'Happy Independence Day' with strong messages and we totally love it. Happy Independence Day folks!
Images Source: Official instagram/twitter profiles of the celebs mentioned with in the article.