Daboo Ratnani, popular fashion photographer, is perhaps best known for his annual calendar which is a highly classy and star-studded affair. Being one of the prominent portrait and celebrity photographers, his annual calendar is a spell bounding showcase of Bollywood biggies in the limelight.
His annual calendar trend has features top notch Bollywood celebrities over the years and every calendar features 24 celebrities for each year. He started the annual calendar trend in 1999 and from then on it has emerged as a coveted and stylish possession.
Celebrtieis like Amitabh Bacchan, Shahrukh Khan, Bipasha Basu, Arujun Rampal and Abhishek Bacchan have been regular features on Daboo Ratnani's calendar.
Well, this year's calendar launch was an equally glamorous affair with Bollywood's who's who, small screen actors and industrialists attending the event. The 15 th edition of this celebrity calendar was launched at Olive in Mumbai on Jan 5 th, 2014.
With Shahrukh Khan and Arjun Rampal being the first ones to turn up, the other celebrities flowed in slowly and it was a succession of glamorous moments,
Bipasha Basu, who looked absolutely enthralled to be there, was dressed in a sheer top and bodycon skirt with minimal print. With her hair cascading in gorgeous curls and a glorious red pout, she looked bold, glamorous and spunky. She wore pointed peep toes and went accessory free.
She has made it to the January Page of the calendar and looked absolutely elated to hold the framed black and white photograph taken. She looks gorgeous in a metallic jacket, leather shorts and boots.
Sonakshi Sinha, looked gorgeous and slender in a lovely red fitted, knee length dress. Pairing it with nude pumps, jeweled earrings and red pout, she looked like a million bucks, who has had a fair share of movies in 2013, features in the calendar in a Gothic look with her leather jacket, dark painted nails and earcuffs.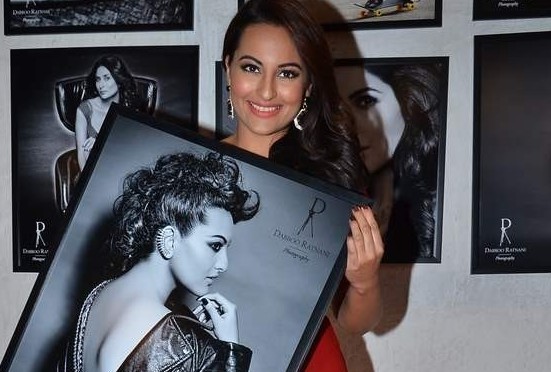 Priyanka Chopra, who is also one of the celebs featured on the calendar, turned in a jumpsuit, coral lips and sported retro waves. She won lot of admiration for her look at the calendar launch from the guests present there.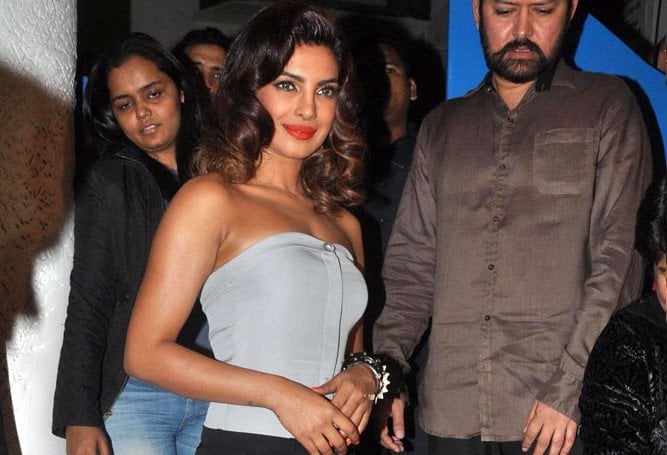 Amidst the other Bollywood beauties and fashionistas, we loved these looks and ensembles:
[sc:mediad]
Sophie Choudhary looked gorgeous in a red skirt and ruffled black blouse. She accessorized it with a clutch, red pout and black ballerinas.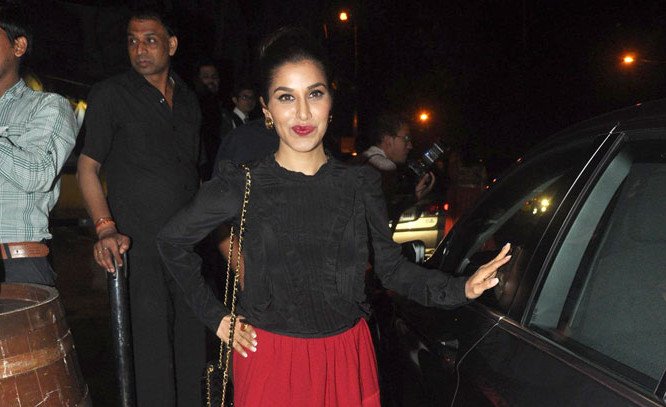 Actress Sonal Chauhan looked pretty in a neon print dress and a lovely side braid. She sported coral lips and nude heels to compliment the outfit.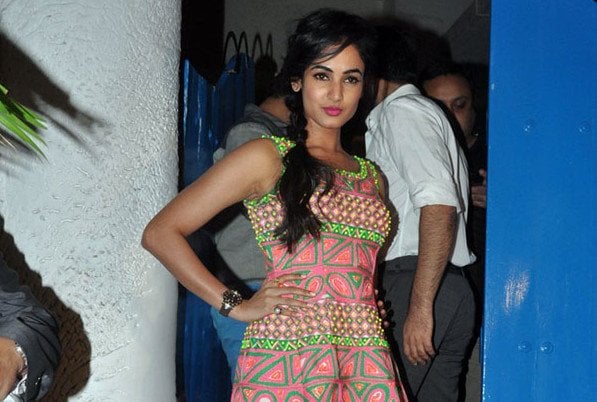 While Manjari Phadnis's bold look in this short animal print romper elicited surprise, She paired it with high nude heels, simple make-up and a beige clutch.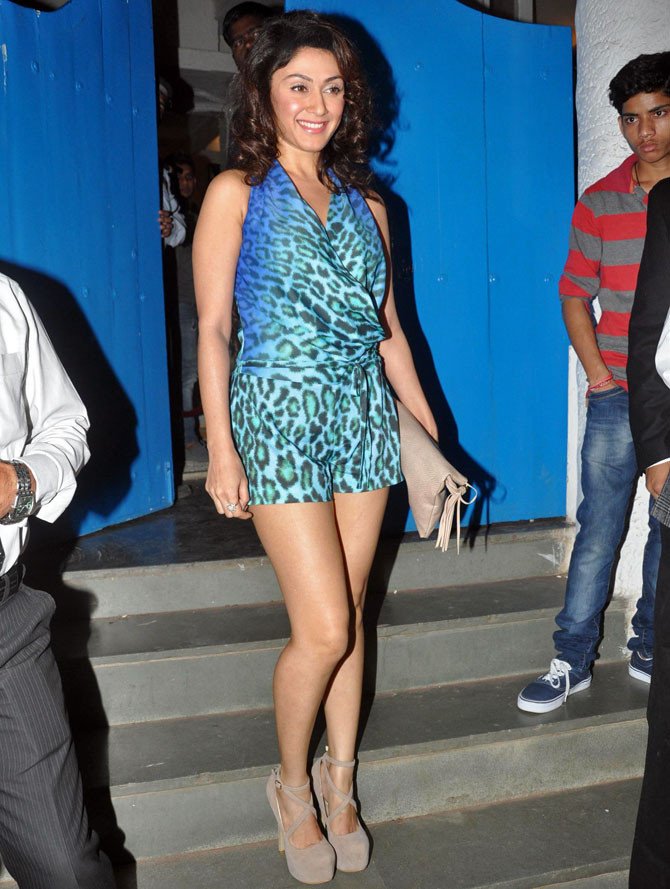 Fresh from the victory of Bigg Boss 7 followed by a vacation in Goa, Gauhar Khan turned up in a pretty black outfit with floral print. She paired it with red heels and looked absolutely radiant.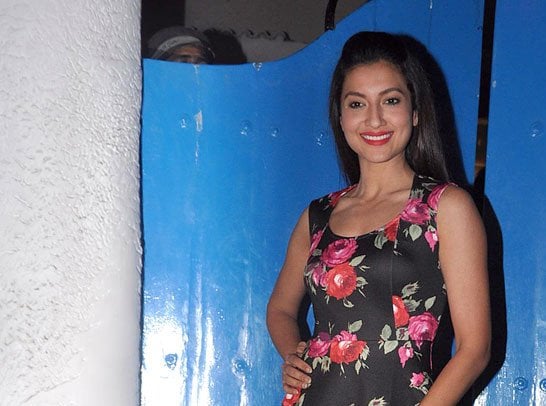 We absolutely loved Aditi Govitrikar's look who looked super gorgeous in shimmery blue pants and a grey blouse. With a flaming red pout and pink tinge to her cheeks, she looked beautiful as ever.
Well, the calendar itself promises to be amazing with top notch Bollywood celebs in a different and glamorous avatar.
Source: pinterest.com