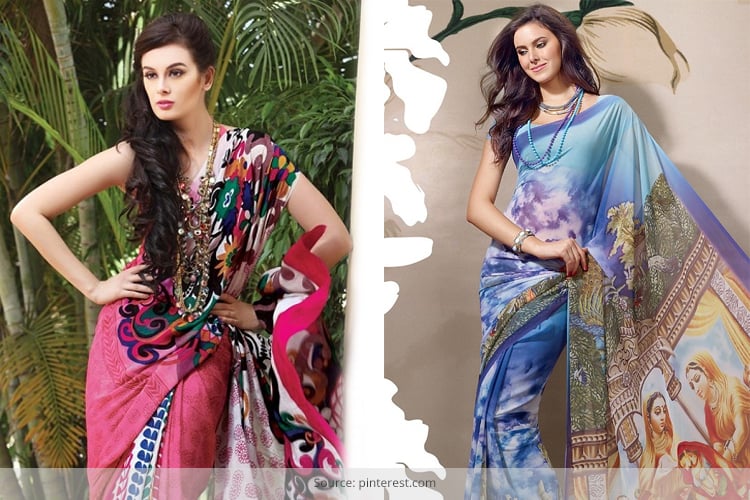 Come spring, the season of pretty colors, vivid beauty and light, cheerful weather – You want to dress light, look pretty and feel on top of the world! You have received an invitation to a wedding reception or are holding a traditional ceremony at your home. But you don't know what to wear?
Digital Print

Source: pinterest.com
The heavily adorned and embellished sarees seem too much for the season. Or you are bored of wearing anarkalis and don't want to end up in yet another understated salwar kameez. In such a scenario, Digital Printed Sarees come forward to the rescue!
Digital Printed Sarees are the in thing which are completely in  vogue and look gorgeous. Whether it be summers or the spring season, these sarees are comfortable to wear, light in texture and easy to carry. The sarees are made of faux fabric or georgettes which are light, easy to wear and let you breathe.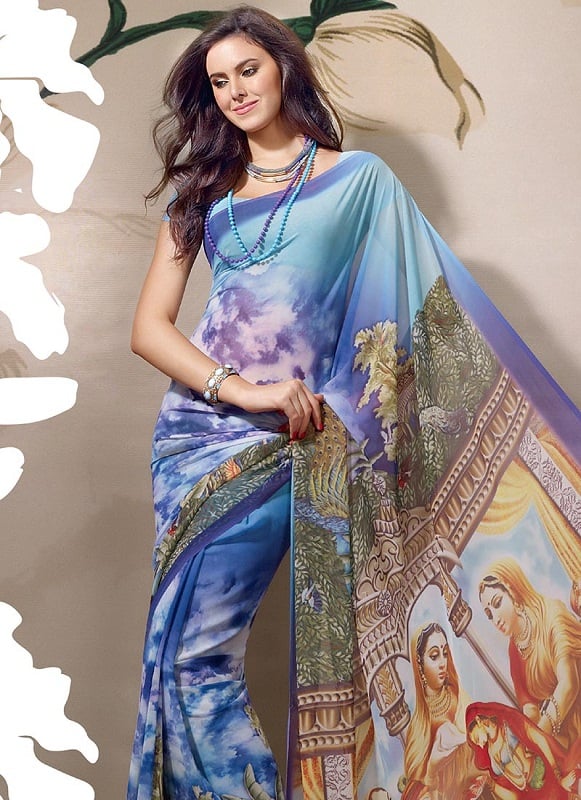 Source: pinterest.com
The various types of fabrics used for digital printed sarees are crepe, silk and cotton. Along with abstract prints and modern designs, the sarees are embellished with zardosi, bead work, embroidery, kundan, gotta and mirror work.
These sarees are available in numerous interesting designs and patterns which are generated digitally.Made by ultramodern printing machines and tools, the prints on the sarees last long and the colors do not wear off.  The different prints which are available in these sarees are animal print, floral print, multicolored abstract print and polka dots.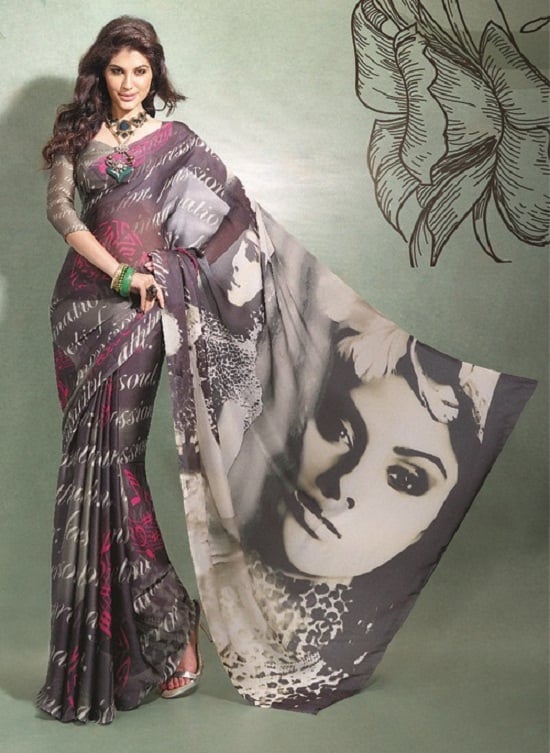 Source: pinterest.com
Numerous patterns in digital sarees range from floral to nature which are currently in great demand. The digital print is spread out gracefully across the whole 9 yards of the saree.It is equivalent to witnessing an artist's scenery on a wide canvas.
[sc:mediad]
What makes these special are that neither they are clingy, body hugging or stiff. They just complement the natural shape of the body and give a enhanced look to the body. These sarees suit various body types and look elegant. Especially suitable for women on the heavier side, these sarees create a slim silhouette and camouflage the flab.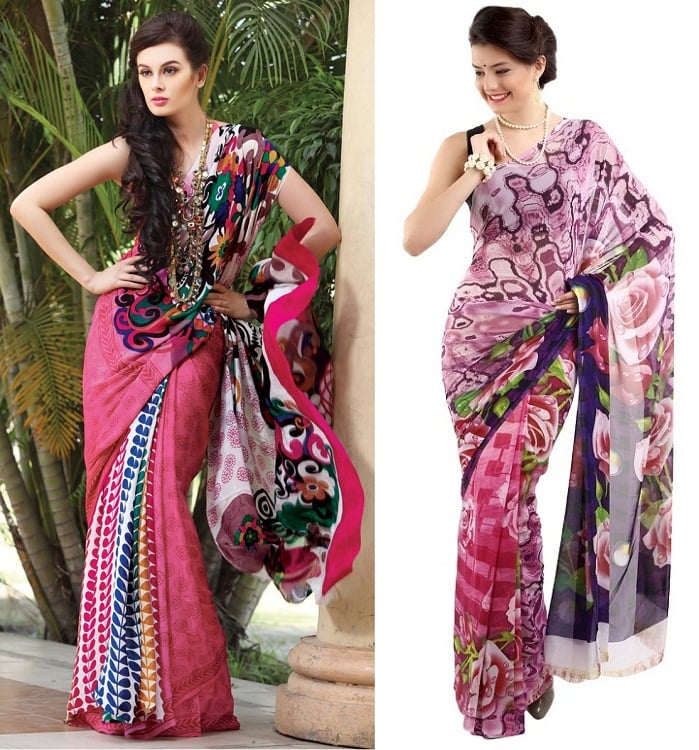 Source: pinterest.com
Choose well from these digital printed sarees which are available in shades which mingle gracefully and create a continuous pattern on the fabric. The various colors which look beautiful on digitally printed sarees are pink, green, white, yellow, blue and multicolor.
Team up this saree with sleeveless blouse or halter neck to add a contemporary touch to the saree. If the saree has a minimal print, add spice and fun to the look with a digital printed handbag. Of the saree has a running, elaborate print, use minimal accessories like pretty earrings and solid toned handbag.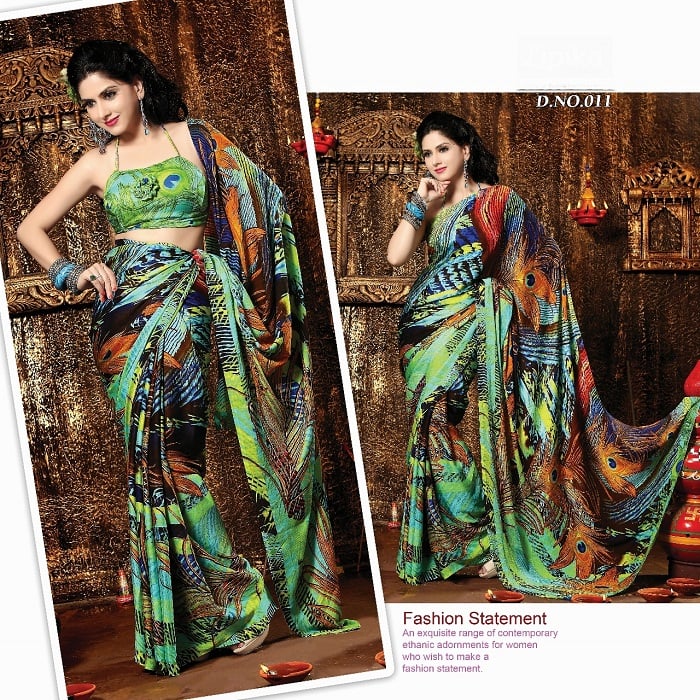 Source: pinterest.com
Hope you liked the idea of wearing digital printed sarees, different varieties, models and prints.Let us know what do you think of digital printed sarees – Would you like to add these modern sarees to your wardrobe?
Stay Tuned!