A home remedy is what you can always bank upon if you have to enhance the quality of living. One more advantage of them is that they come with no side effects. Canola oil, used externally and internally, is considered to be an effective home remedy for a variety of ailments and health conditions. Go beyond health benefits and canola oil is superb for cooking, baking, and stir-frying.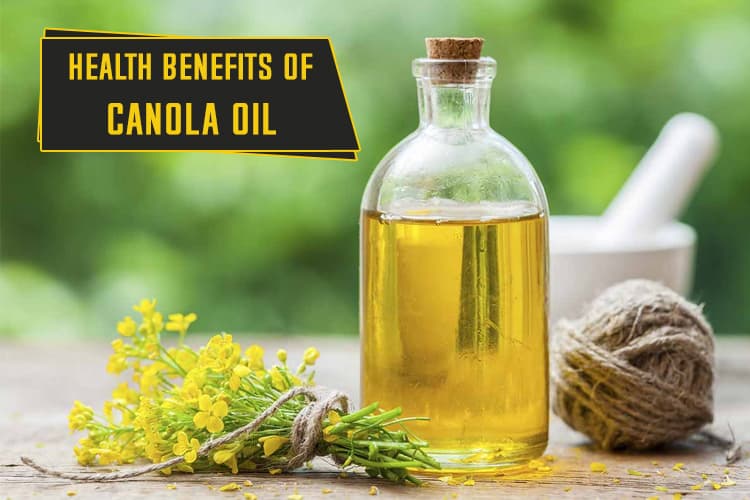 Let us browse through the amazing health benefits of canola oil and discover the endless ways in which it can boost our health and wellness.
Source of Canola Oil
You must be wondering how and what canola oil is made from. Both the yellow flowers and seeds of the Canola plant can be used to extract canola oil.
The canola oil has a light texture and is pale golden in color. Since it contains plenty of antioxidants and monounsaturated fat, we need to delve into the details of canola oil nutrition. On regular consumption, canola oil improves our health and boosts the functioning of our organs. And it is very good for skin too!
Nutritional Value of Canola Oil
Canola oil is a storehouse of nutrients – this includes vitamins such as E and K, and lipids including total saturated fatty acids, monosaturated fatty acids, and polyunsaturated fatty acids. There is zero cholesterol in it (yes, zero) and if you talk of canola oil calories, it is 884 kcal/100grams which means it is a good source of energy.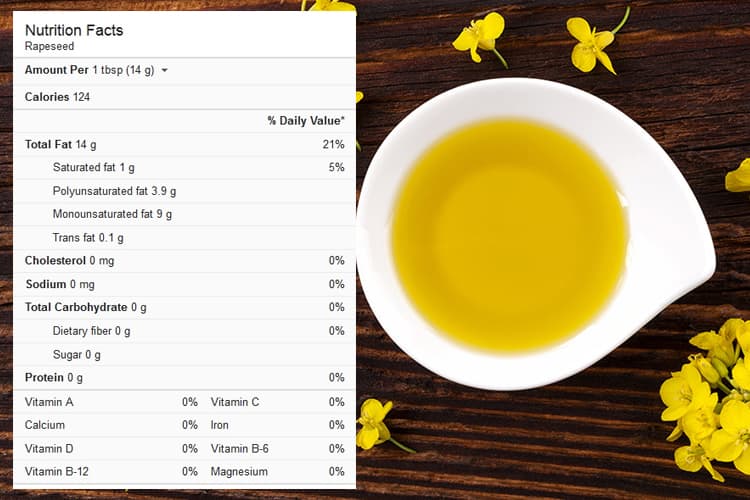 Health Benefits Of Canola Oil
Okay, here go the organic canola oil health benefits.
1. Reduces Cholesterol:
Canola oil has omega 3 fatty acids and omega 6 fatty acids in the ratio of 2:1. This is definitely by far the healthiest vegetable oil, even healthier than olive oil! Powerful cholesterol-lowering compounds such as sterols are found in ample measure in canola oil. They help reduce the absorption of cholesterol from other foods. So, consuming canola oil can help reduce your cholesterol levels by 10-15%. Hope this ends the debate on canola oil vs olive oil for health benefits.
2. Improves Skin Texture:
Like many veggies, Canola oil is rich in vitamin E. Vitamin E is rich in antioxidants and can protect the skin from the damaging effects of free radicals. It also keeps your skin supple and smooth. It helps heal any injuries that you may be suffering from. It reduces the appearance of scars, blemishes, and wrinkles.
3. Increases Energy Levels:
Canola oil can help improve your body's metabolic rate. Your body will no longer work sluggishly as the canola oil can help reduce the stress on your cardiovascular system drastically.
4. Reduces Risk of Cancer:
Talk of organic canola oil health benefits and the antioxidants such as Vitamin E in canola oil can help prevent the growth of cancer cells by eliminating the free radicals in your body.
[sc:mediad]
5. Improves The Cognitive Function of The Brain:
As we get older, the brain functions tend to decline. This shows up in the form of dementia and Alzheimer's disease. Luckily, the antioxidants combating free radicals improve our brain's cognitive function.
6. Prevents Diabetes:
Monosaturated fatty acids have a twin function – they not only prevent heart disease, they also help regulate the glucose levels in the blood. So the chances of developing diabetes reduce considerably if you are consuming canola oil.
Even if you are a diabetic, adding canola oil to your diet can help keep your blood sugar levels in check.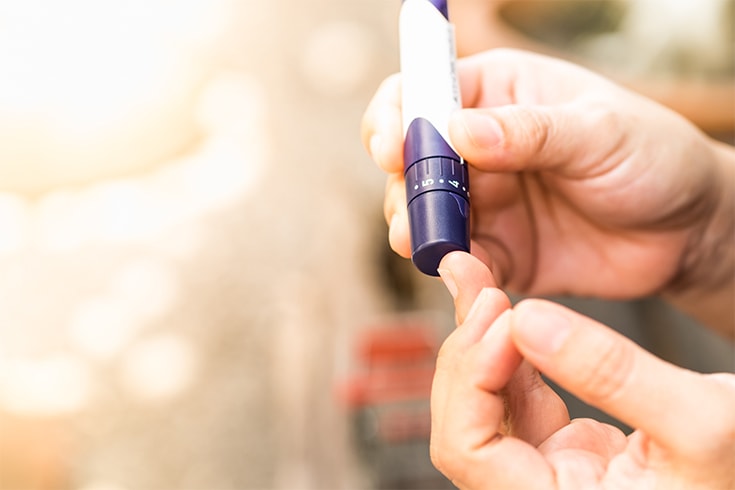 7. Prevents Inflammation:
Canola oil prevents joint aches and stiffening of bones, which happen as a result of wear-and-tear and old age. It is also good for treating arthritis and other inflammatory conditions.
8. Nourishes Hair:
Heard of a hair moisturizer? Canola oil is famous for the hair care benefits it offers. Using the canola oil for hair helps prevent dandruff, enhance hair growth and add shine to your mane.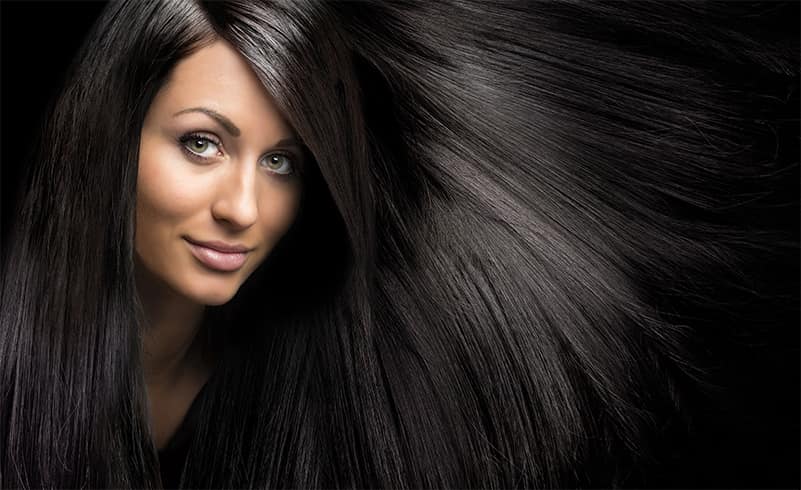 9. Prevents Obesity:
As per a study, canola oil helps decrease abdominal fat. Moreover, the vitamin K and vitamin E in canola oil have the ability to dissolve fat. Hope you are now convinced to shun ghees and cooking oils in your kitchen that can lead to overall pound-gain and belly fat.
10. Reduces Back Pain:
Is back pain bothering you? Try an external application of canola oil to get relief. It also boosts blood circulation and reduces soreness. The presence of beneficial ingredients such as omega 3 fatty acids and magnesium in canola oil helps reduce back pain.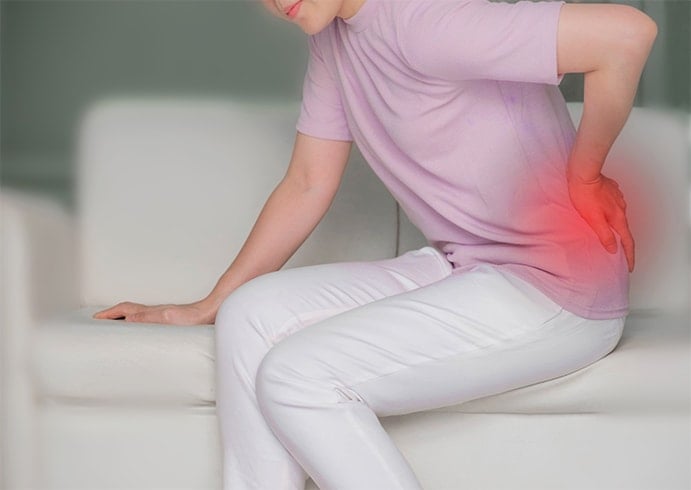 Now, you know all the benefits of using canola oil. However, we advise you to consult your doctor before using canola oil in your diet especially if you are suffering from diabetes, cardiovascular diseases, and high cholesterol levels.
A Word of Caution Before Using Canola Oil:
There are canola oil health benefits and risks that you need to know about to make an informed decision about using canola oil or not.
Processing Concerns: There is some evidence that the omega-3 fatty acid content in canola oils gets reduced during the processing.
Erucic Acid: Though erucic acid is thought to be in low levels in canola oil, it may be higher than originally expected. Since erucic acid is an omega-9 fatty acid, it can thereby cause cardiac issues.
Toxin Levels: According to some recent claims, canola oil has a high level of toxins because it is largely extracted from genetically modified plants. Therefore, it is best to use canola oil that has been labeled certified organic or non-GMO. Cold-pressed canola oil has been identified as the safest type to use for cooking.
How many ladies after reading this post on health benefits of canola oil are now going to use it? Write your replies in the comments box below.