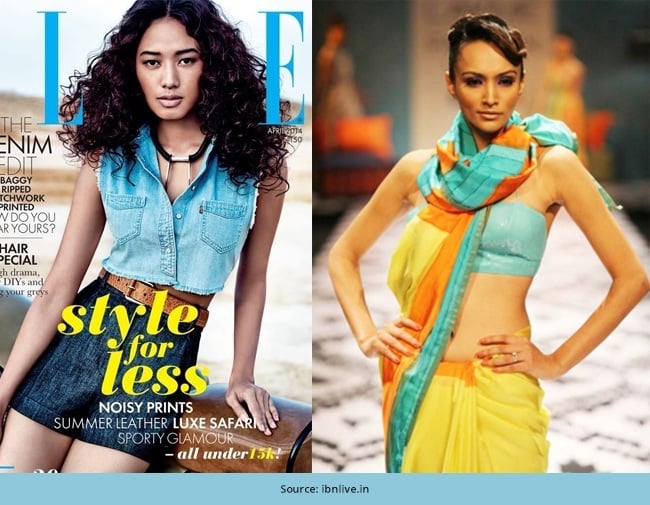 It took a Mary Kom movie to clearly echo so many silent voices that demanded to be heard. It would not be fair enough to talk about another aspect of North-Eastern people trying to introduce them or their work. It would take away their creditability.
Clearly fashion is a special penchant for the people here. What is fascinating to note is people naturally have an amazing sense of styling. No one can take that word away. Now time and again, Northeast region has produced some great personalities, who went on to bring about great acclaim both in national and international fields. We will talk about some of them who with their sheer gut and determination have made it through all the way. Their work speaks for them.
1. Atsu Sekhose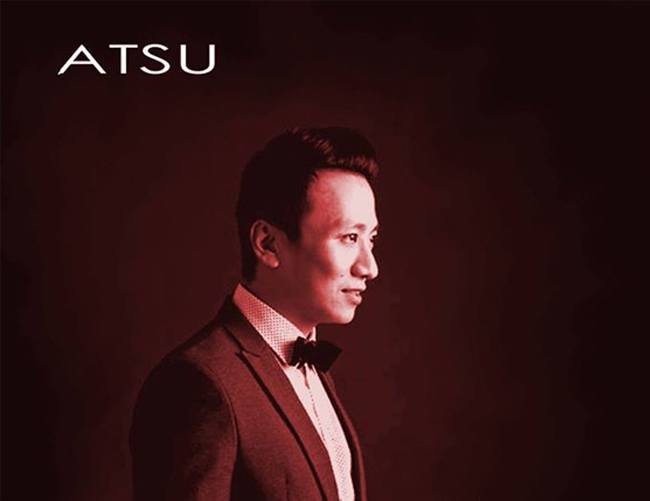 The stupendous growth of Atsu Sekhose is phenomenal and worth commending upon. This designer from Nagaland is a born visionary and his cutting edge creations have captivated the Indian fashion industry. What is remarkable about his work is his hand embroidered gowns and dresses that has a natural fluidity and is pleasing to the eye. His affluent designs are popular with all the leading actresses and models alike. Bollywood actresses like Kareena Kapoor Khan, Sonam Kapoor, Deepika Padukone, Priyanka Chopra, Madhuri Dixit and Katrina Kaif have worn his creations on a number of red-carpet occasions and other events.
[sc:mediad]
Kareena Kapoor Khan in ATSU
Seen in the image is one of Bollywood's top heroines Kareena Kapoor Khan wearing an ATSU creation in a recent event. His eveningwear popularity has even reached Middle East and Europe. Atsu's creations have been seen on numerous cover issues of top magazines like ELLE, Harper's Bazaar and Femina. He has extended his contributions to various editorials and fashion features of Vogue, Grazia, Cosmopolitan and Marie Claire magazine.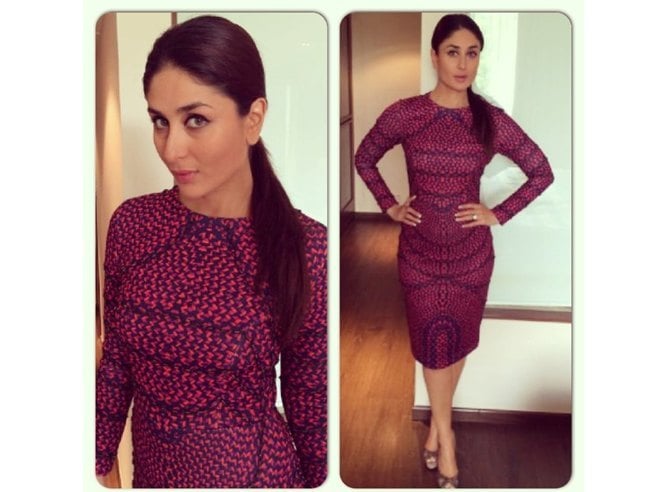 Parineeti Chopra in ATSU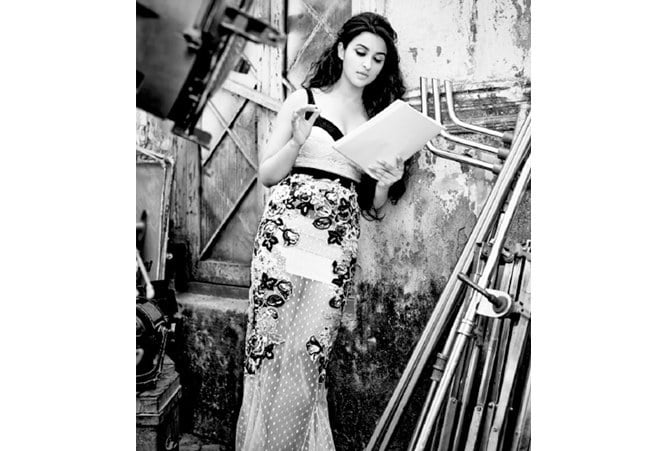 Interestingly, Atsu have launched another beautiful range of Indian Couture. In previous years like 2011 and 2012, his couture gowns were seen wearing by the respective winners of Miss India. Apart from that, Atsu has made an effort to draw attention upon the varied ethnic crafts and textiles of North-eastern states including his homeland Nagaland. He was awarded with the much acclaimed Governors Award 2013 for these very efforts to endorse and conserve North Eastern textiles and Crafts. He is now venturing out into Menswear and a special clothing line for children.
[Also Read: New York Fashion Week]
2. Moni Kangana Dutta
Moni Kangana Dutta is an established Indian model who has made her mark both on national and international ramps. She has walked for Indian Fashion Week, Paris Fashion Week, Milan Fashion Week and Australian Fashion Week. After having won the Metropolitan Top Model Contest of France in 2011, she moved to Paris from India. She has walked for International designers like Vivienne Westwood, Yoji Yamamoto, Christian Dior, Leonard and Chloe. This dusky beauty from Guwahati, Assam has been addressed as an Exotic Indian beauty by New York Times. She was also seen in editorials of Elle, Italian Harper's Bazaar, Vogue and Tank Magazine. On her return to India she was seen in commercials advertising for leading jewellery brands and apparel. Moni Dutta made her Bollywood debut with Bollywood's heartthrob Hrithik Roshan and the eternal beauty Aishwarya Rai in Sanjay Leela Bhansali's movie Guzaarish.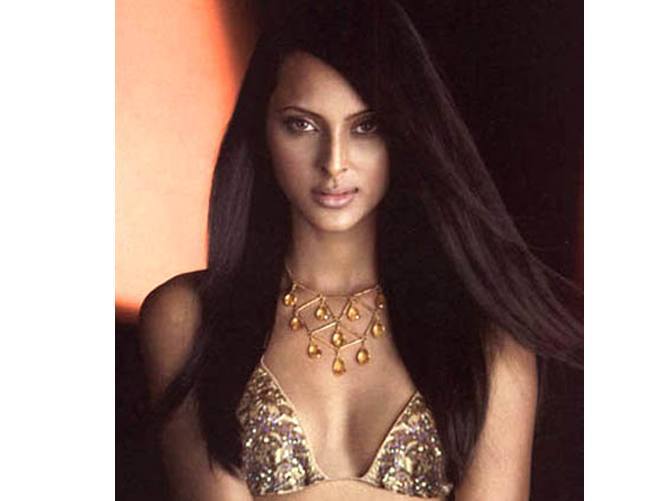 3. Katheleno Kenze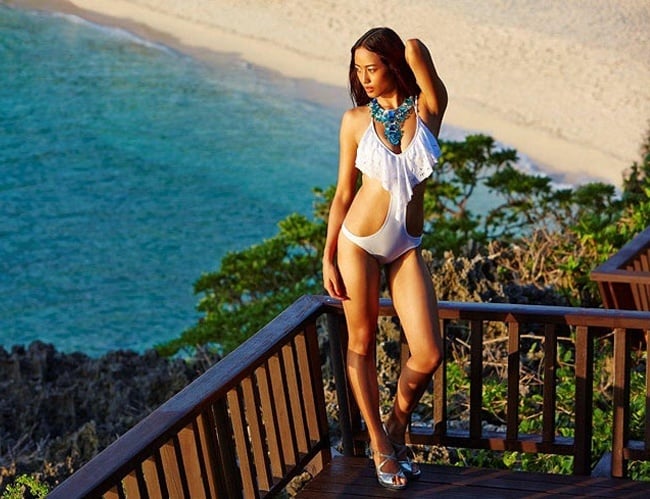 This stunning 5"9' beauty hails from Nagaland and has won the fifth edition of Kingfisher Supermodel Hunt 2014. What is notable about her is her approach to work and life apart from the glam that comes attached. She knows her job well yet at the same time is aware of the fact that modelling is not a full-time work opportunity. She is content, given the fact that she has another career to fall back to. Even though Leno has just forayed into the modelling world, she has landed working for various fashion editorials. She has done an ad campaign for Hemant and Nandita and also covered a catalogue for Atsu Sekhose. Also, Leno has walked the ramp for some of the leading designers of India.
To sum up in well-known photographer Atul Kasbekar words, "She has what it takes to make it in the world of modelling. She will become a top model one day."
4. Dipannita Sharma
Dipannita Sharma is one of India's leading supermodel and actress. This Assamese beauty first tasted fame when she entered the Miss India Contest in the year 1998. She made it to the top five and won the Miss Photogenic title. After that there was no stopping her. She soon became a muse for all the famous designers. She has walked the ramp for international design houses like Valentino & Fendi in India. For five long years, she was the face of the Breguet watches and jewellery press campaign. She has appeared in a number of different television commercials and has been the face of skin brands like Garnier, Nivea and Dettol. Dipannita has hosted television shows. She has done special cameos in many Bollywood movies till date.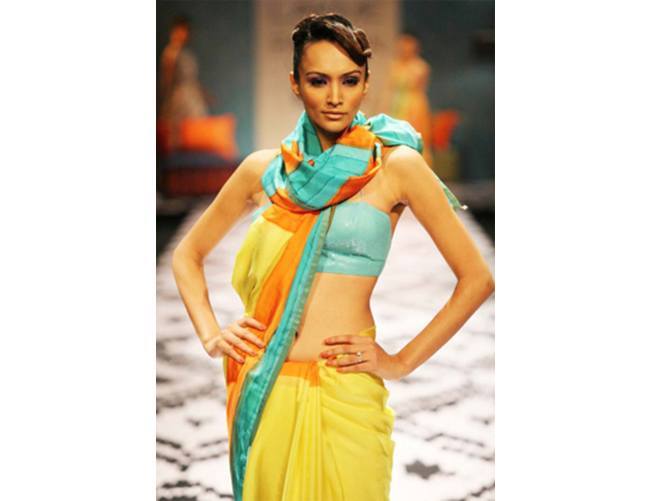 5. Carol Humtsoe
Carol Humtsoe has carved a niche for herself in the modelling world. She was taken under Elite Model Management, the world's prestigious modelling networking agency which has produced top models like Naomi Campbell, Cindy Crawford, Ujjwala Raut, Gisele Bundchen and former Miss India Neha Kapur. She has shot for India Fashion Week previews. Apart from that, Carol has been featured in national and international fashion magazines. She has worked under some of the most renowned photographers such as Tarun Vishwa, Anushka Menon, Rahul Dutta, Charudutt Chitrak and Ashish Chawla to name a few. Carol also had the opportunity to work with designers like Varun Bahl, Atsu Sekhose, and Abdul Halder et al. To add to her credit, she has worked with well-known brands like Benetton, Gucci and has done shows for NDTV Good Times. She has her work base in Mumbai and shuttles between her homeland Nagaland and her work place.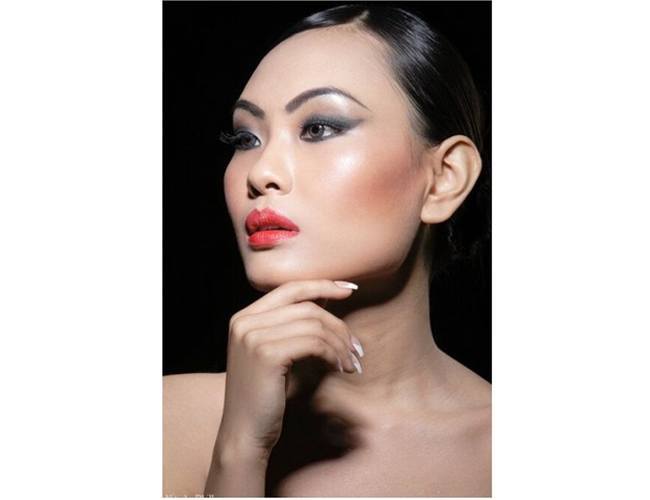 These are some of the known faces in the fashion industry today. I am sure there will be many more new faces that will be coming up in the future.