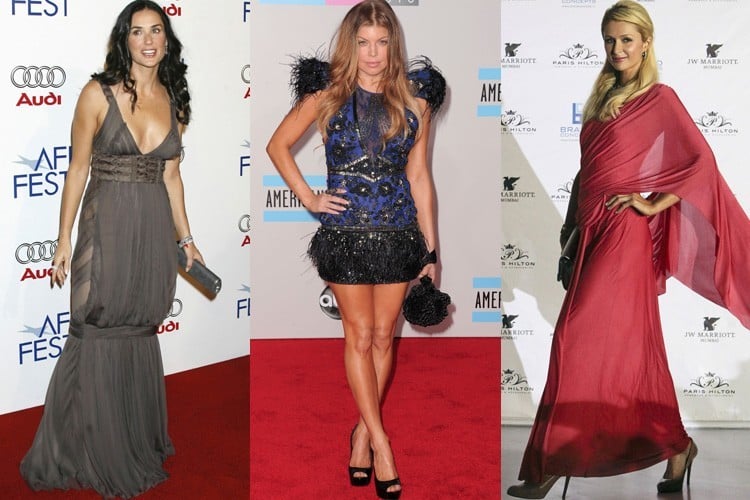 Hollywood loves India. From shooting the most popular dance song (Lean On by DJ Lazer) here in India to Yoga and Chai, every single day Hollywood derives inspiration from something in India. Right now, the latest craze that Hollywood has is the love for Indian designers. In fact, Indian designers are big in Hollywood! Falguni Peacock, Manish Malhotra and the likes are making waves in the Hollywood Boulevard. From Cannes to Golden Globes, one or the other celeb has to flaunt Indian creation, and trust us; they are generally out of the world.
Let's find out more about which designers are much coveted in Hollywood right now:
Manish Malhotra
Manish is India's most loved designer. No wonder he has achieved quite a fan following in Hollywood too. Costume designer and haute coutourist par excellence has many of his designs worn by the leading ladies of Hollywood. What gives him an edge over others-his glossy, regal and intricate designs? Each and every one of his designs are coveted and because of his way of merging contemporary and traditional elegance, Manish Malhotra has got his fans in Kylie Minogue, Demi Moore, Kate Moss and Reese Witherspoon. Here are some of Manish's creations on the red carpet: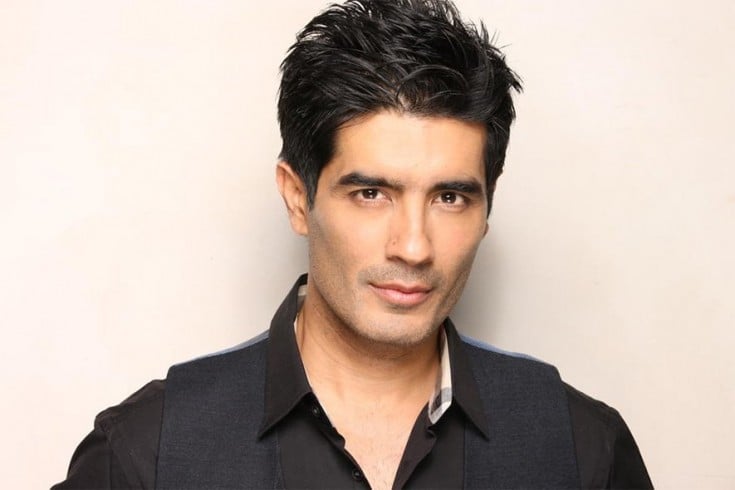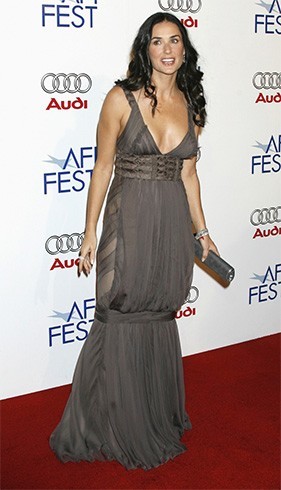 Rosario Dawson in Manish Malhotra: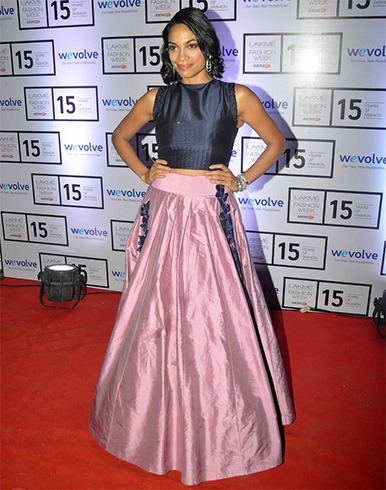 Falguni and Shane Peacock
When it comes to glitzy fashion, Falguni and Shane Peacock have won hearts of Hollywood celebs like Rihanna. If Riri loves Falguni and Shane, you can be rest assured that a lot of celebs in Hollywood will be in love with them too! A lot of celebs here can relate to the global pop culture look they use in their designs and creations. They often have very edgy and detailed elements blended with some contrasting aspects such as sequins, prints, and embellishments. Falguni and Shane are in the closets of celebrities like Britney Spears, Paris Hilton, Rihanna, Olivia Munn, Fergie and Kat Graham. In fact, most of their designs have been worn on the red carpet pretty often!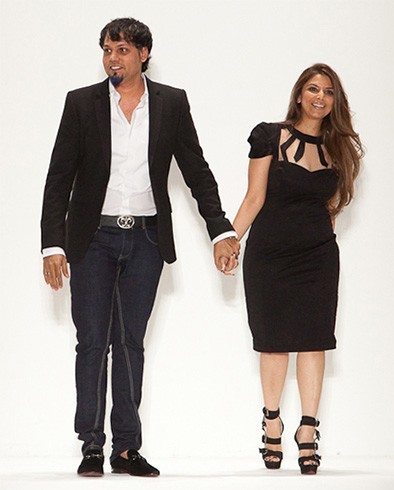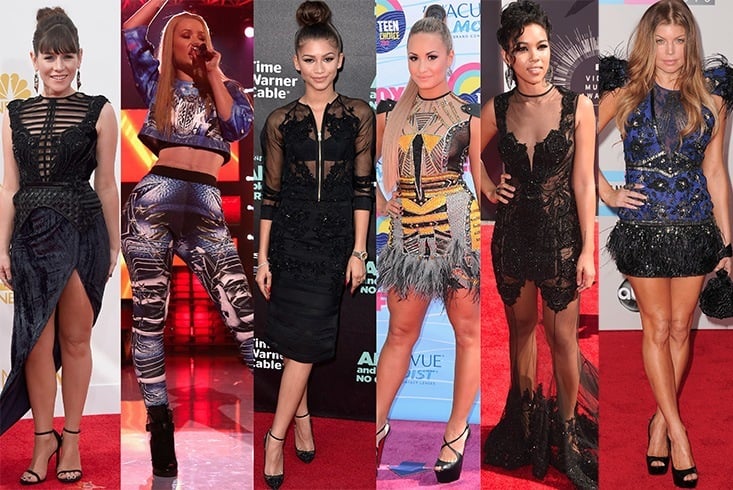 Alpana and Neeraj
These guys may not be that popular in India, but the likes of Lady Gaga have seen their potential and have worn their creations. The Delhi-based designer duo is best known for their edgy and very unique kind of clothing. They love experimenting and besides Lady Gaga, Nicole and Kat Graham have all worn Alpana and Neeraj on the red carpet.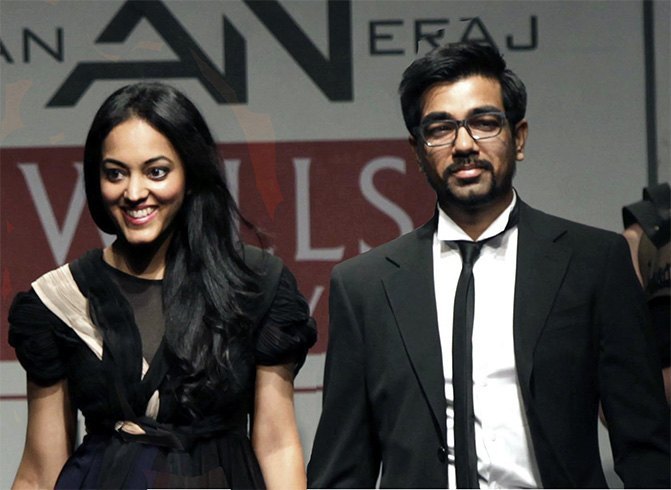 Lady Gaga sports an edgy and unique Alpana and Neeraj creation.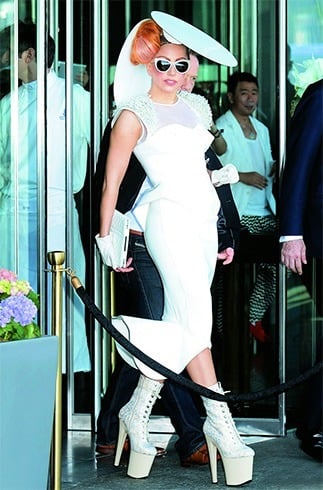 Tarun Tahiliani
Another designer whose creations are absolutely adored by Hollywood is Tarun Tahiliani. He is best known for the amazing combination of traditional Indian textiles and modern design. Some of Tarun Tahilani's very celebrated Hollywood clientele includes Oprah Winfrey, Elizabeth Hurley, Victoria Beckham, Lady Gaga. He has a lot of western influences in his creations which might be one reason why a lot of Holllywood's A-List absolutely adore his designs. Many of them are much loved on the red carpet too and several leading ladies of the industry have flaunted them.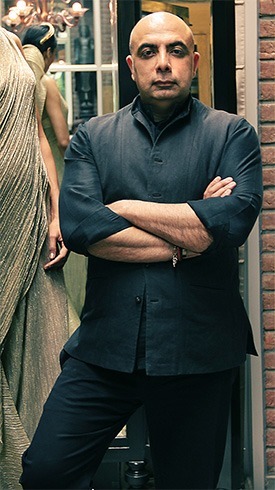 [Also Read: Celebrities Who Carried Tarun Tahiliani Outfits Flawlessly]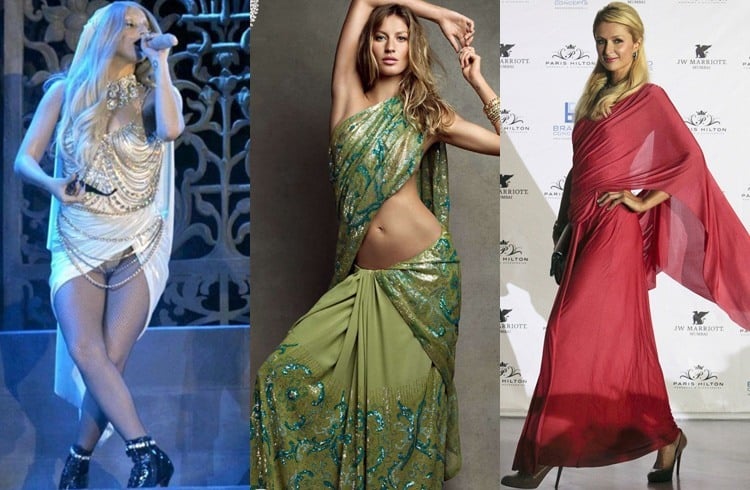 [sc:mediad]
Manish Arora
This second Manish is also a favourite with many Hollywood celebrity clientele. This Delhi-based designer is known as the 'John Galliano of India' and is thus a big favourite among all the Hollywood beauties. Most of his designs are popular because of the psychedelic colours, kitsch motifs and rock star chic looks that they portray. Many of his creations have been worn by Hollywood celebs like Heidi Klum, Jennifer Lopez, Cameron Diaz, Selena Gomez and the likes. He has launched several of his stores in the US too, making it easier for our Hollywood A-list to get their clothes!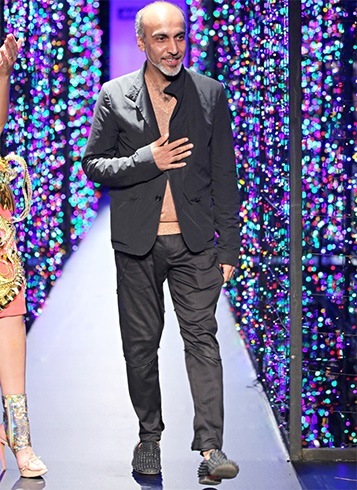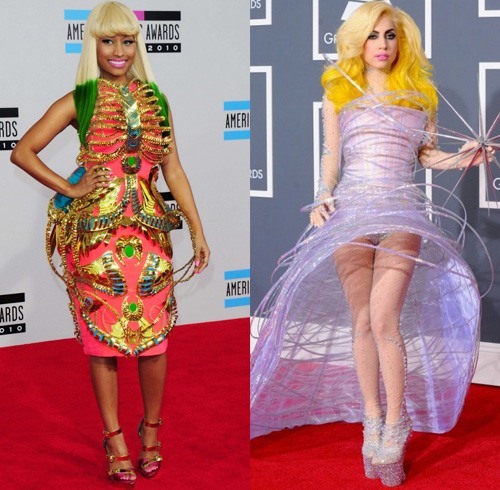 So you see, our Indian designers are literally going places and that too in Hollywood. It's a very proud moment for us to see how many of these designs have been seen by so many others!