The dream designer of every Indian bride, Sabyasachi Mukherjee, is going beyond boundaries literally by launching his first ever International Wedding Collection, "I Do". Are you excited and curious to know more about the wedding designer's global business plans? Read on!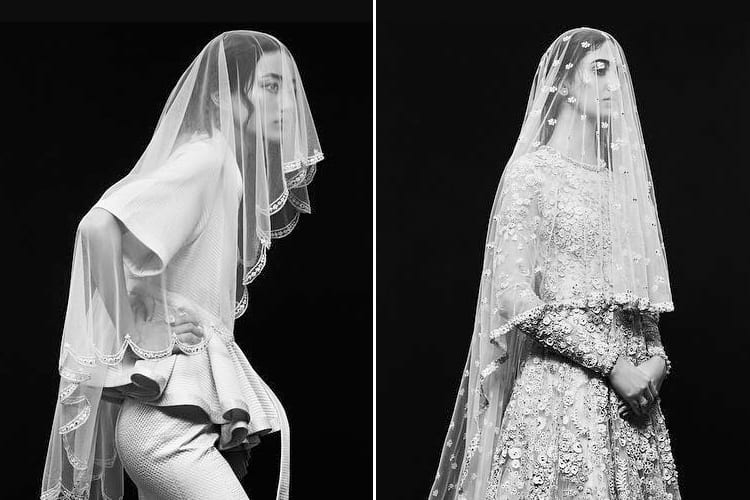 He whose name reverberates in the minds of every Indian bride-to-be is all set to woo brides across the globe with his designs.
Playing just the perfect global launchpad to Sabyasachi's international collection is the luxury retail chain, Lane Crawford, Hong Kong. The designer has collaborated with the brand to present to the world his extraordinary take on bridal fashion.
With an exclusive Instagram preview, Sabya absorbed all the spotlight for his first international showcasing.
Taking his label overseas Sabya will be introducing a collection of 45 all-white wedding couture wedding gowns and breathtaking veils.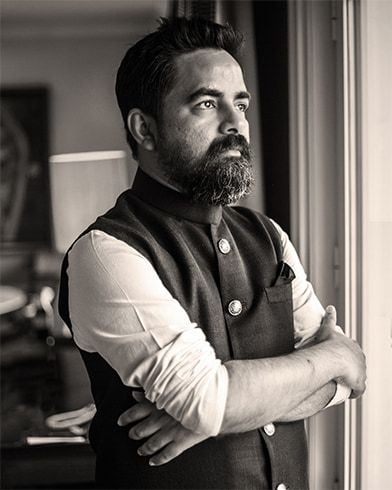 Sabyasachi's Global Calling:
Sabyasachi Mukherjee started out as a couture designer back in 1999. After sealing his dominance in the Indian bridal fashion industry the designer expanded his creativity by treating us with an exquisite jewelry line and not to miss his royal collection of home furnishings.
While it may only seem logical that after exploring avenues within the country, Sabya decided to venture abroad, it is actually endearing to know that the seeds of this aspiration were sown as long as 14 years ago.
The designer took to Instagram to share about the woman who inspired him to take this route back in 2004. It was Mrs. Joan Burstein, famously known as Mrs. B, who encouraged Sabya to do a sample bridal outfit for Brown's Bride in London.
But with India being his focus area then, Sabya let go the opportunity and continued to concentrate on setting up a flourishing fashion house in India.
After stunning the world with his superlative Indian bridal collections and having dressed a worthy celebrity clientele, the 18-year-old industry veteran is now gearing up to find his place among the top international wedding couturiers.
We cannot contain our excitement about witnessing this turning point in Sabyasachi's success story as a designer. He has given it all to his passion, profession, fashion and of course the nation.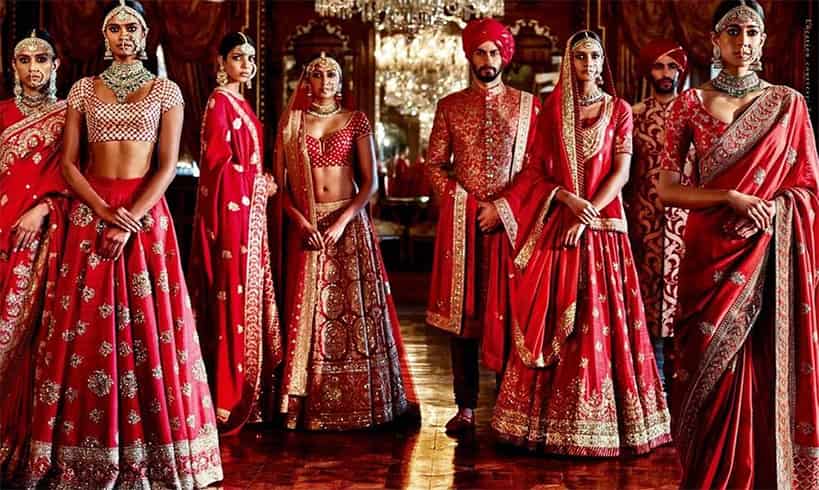 Sabyasachi's Dream Endeavor:
Sabyasachi's USP as a designer is his unending zeal to put the rich heritage of Indian textiles and craftsmanship on the world map, bringing to it all the due glory it deserves. Sabya's consistent efforts towards achieving sustainability in fashion are proof of his vision.
It's amazing how Sabya couples the rich textiles, age-old craftsmanship, and weaving techniques and almost effortlessly translates them into viable modern day fashion stories.
In an era of fast-moving low on cost fashion choices, it's wonderful to see how the designer has kept alive the beauty of the old world charm with a sense of belonging to the present day.
Sabya explains, "While at an entrepreneur level it is important for me to grow my business, at a personal level, it is also important for me to keep traditional crafts in India alive by creating bigger and wider markets for them. The possibility of doing a white wedding also means using a lot of traditional handicrafts from India and creating a wider and more sustainable market for them. The key to sustainability is not charity but mere empowerment".
[sc:mediad]
The Essence Of Sabyasachi's Western Wedding Range:
Continuing the legacy of his brand, the signature Sabya look, that envisions a confident new age woman, forms the crux of the design aesthetics for his international muses.
Tradition done up the glamour way with utmost attention to details is his signature style that also defines his international collection. His maiden wedding couture collection has been inspired from heritage looms and antique crafts. It is his attempt to recreate vintage charm and weave magic in the form of awe-inspiring wedding gowns.
The international wedding collection by Sabyasachi is a culmination of all the philosophies the designer has held onto while moving up in his career. The couture pieces boast of creative inspiration from the embroideries, craftsmanship, and textiles from the bygone era.
The dream collection comprising of wedding gowns in muslins, tulles, and brocades features silk floss embroidery, precious and semi-precious stones along with classy pearl embellishments. The gorgeous embroidered veils and bare arm flapper dresses are in the limelight along with the splendid white wedding couture gowns.
Details Of Sabyasachi's Maiden International Collection:
Have a look at the designer's collection that is perfect for the dream bride.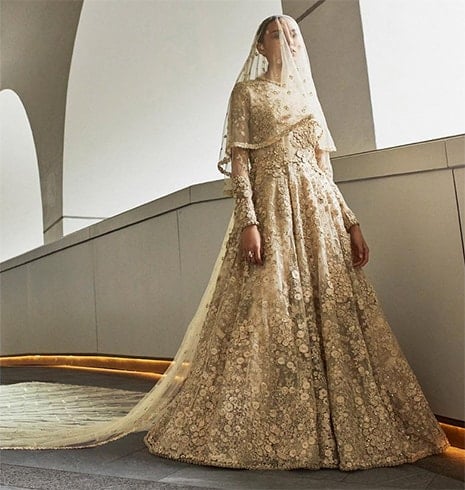 Romancing history with a modern eye Sabya's ivory gown inspired by Mary Poppins and Edwardian fashion, features a hand-quilted silk godet skirt and jacket rightfully layered with a hand embroidered cropped singlet and tulle veil.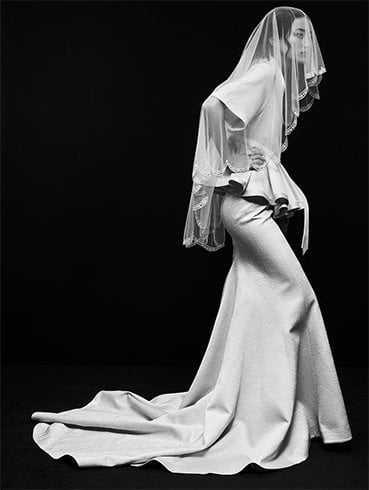 Delicate jasmine flowers are hand sewn all over the delicate tulle fabric to add to the bridal charm. The flowers in silver thread and the cut glass beads are sheer poetry and speak volumes about the fine skills of the artisans.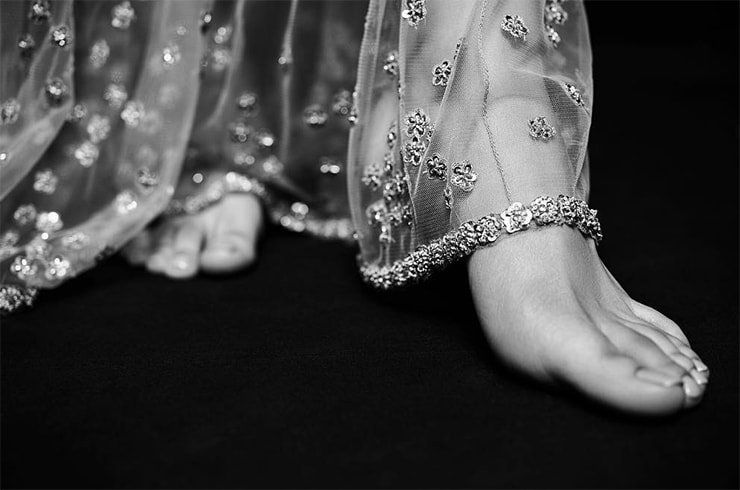 The scalloping is done here using silk thread and minute pearls that add a touch of romance to the tea washed tulle.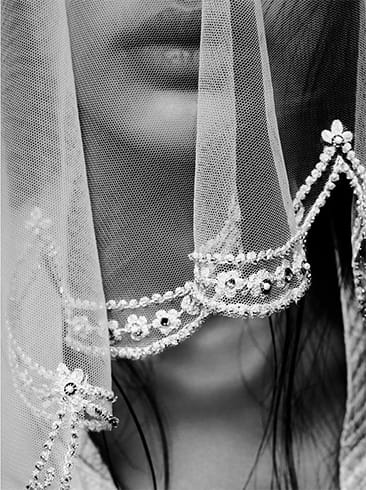 A cropped tulle singlet, embroidered with cutwork silk-floss flowers, pearls, beads and glass fringes. Yet another example of splendid craftsmanship.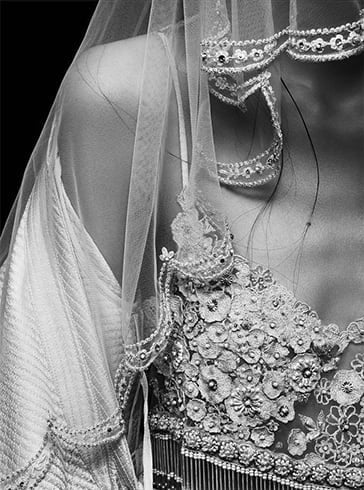 A wedding gown with intricate hand embroidery and an elaborate train in tulle is perfect for fairytale weddings. This wedding finery boasts of delicate hand-made silk flowers and vintage lace. Embellished with crystals and Japanese cultured pearls this gown has an ethereal appeal. Do you know this outfit took 37 people more than 2900 hours to create? Awe-inspiring!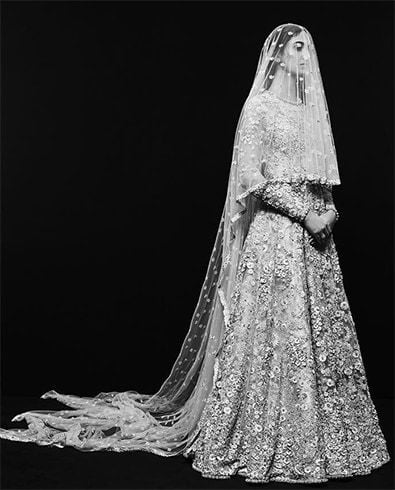 A finely embroidered silk wedding dress boasting of a delicate veil.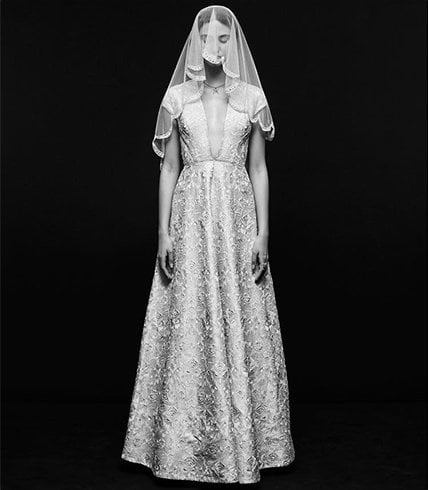 A hand-embroidered tulle slip dress with detailed fringing on the hem. Add on a delicate veil and you are ready for your beach wedding.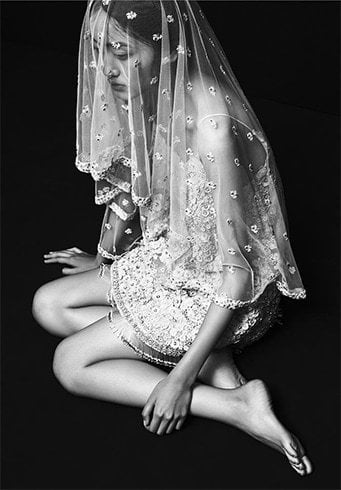 A tulle flapper gown in a shimmery column could be a playful choice for a wedding reception.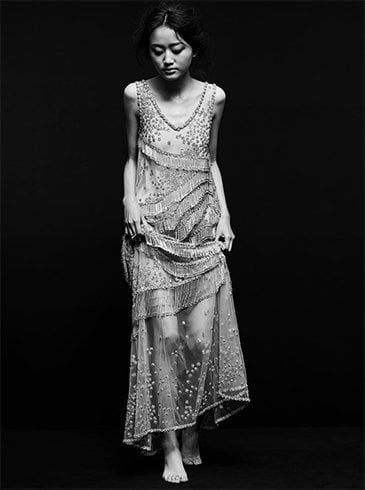 Hong Kong celebrity Valerie Tsui, wearing a couture piece from Sabyasachi's International Wedding Collection.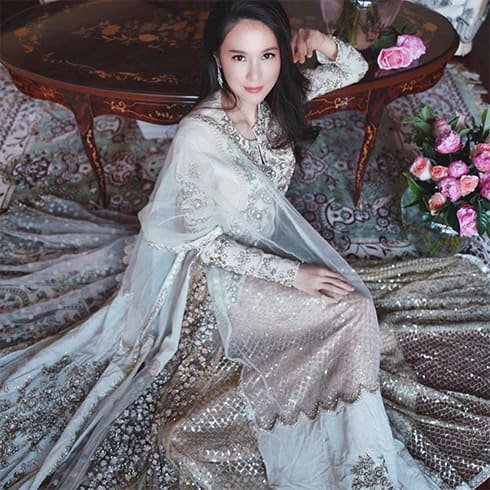 Hope you are as mesmerized by Sabyasachi's international wedding designs as we are!
Tell us your favorite outfit from Sabyasachi's dreamy all-white wedding couture in the comments box below. For more fashion updates stay tuned!
Images Source: instagram.com/sabyasachiofficial/