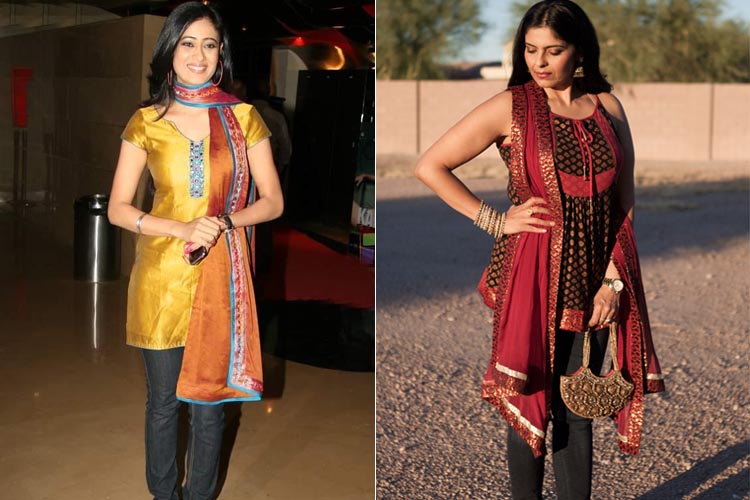 Don't have much use of Indian outfits till the next wedding season or family get-together? Or have too many faded salwar suits ready to be discarded but perfectly vibrant dupattas still sitting in wardrobe? So why not use the bright frills or the outlandish dupattas to take your fashion quotient a notch higher with your casual ensembles. Oh you sure won't look like a Christmas tree if you choose right. See how to wear dupattas and pep up your look with simple knots.
[Also Read: How To Wear A Pashmina Scarf Like Pro]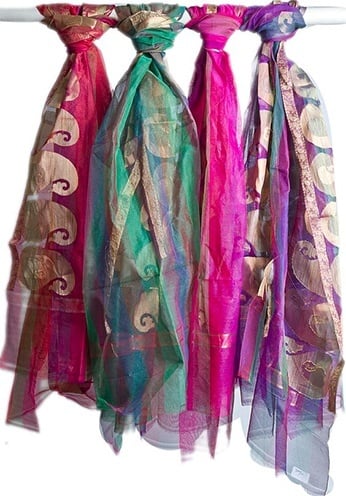 How to Wear a Dupatta: 7 Ways to Pep up your Denim Look
When it comes to how to wear a dupatta with jeans there is not much inspiration around, that is where we come to rescue.
1. Add a pop of colour to any outfit with a classic piece of tinted dupatta. Raid your closet for a chanderi odhni with thin gold border. Its natural fall and subdued hues can brighten any ensemble. Tie it around your neck like a scarf, spread it across to showcase its work, tuck the left end to the rear for a graceful drape. Layer it with a beige or white top and skinny jeans for a heightened appeal.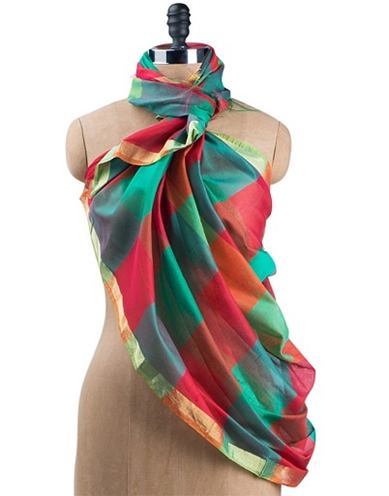 2. Can't bring yourself to discard your vibrant phulkari dupattas even though the salwar suit set has faded out? Fret not! Glam up your denim style, by twisting and turning the dupatta in a drape jacket. You can wear a tank top or a noodle strap beneath, team it up with the dupatta, tie up the knots around shoulders and support around the torso with a waist belt, voila! Team it up with your fav pair of heels and you are ready for a lunch-date with girlies.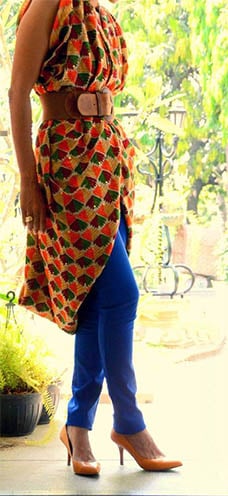 3. Convert any plain-Jane outfit into a quirky one by embellishing it with a dupatta! Choose a cotton dupatta with bold prints and colourful blocks, team it up with a noodle top or normal white tee. Heighten the fashion element by using the dupatta as an accessory. Fold the dupatta in half, keep it around your neck, take the loose end and pass it through the loop for a simple knotted affair.
[Also Read: Salwars Suits For Every Body Type]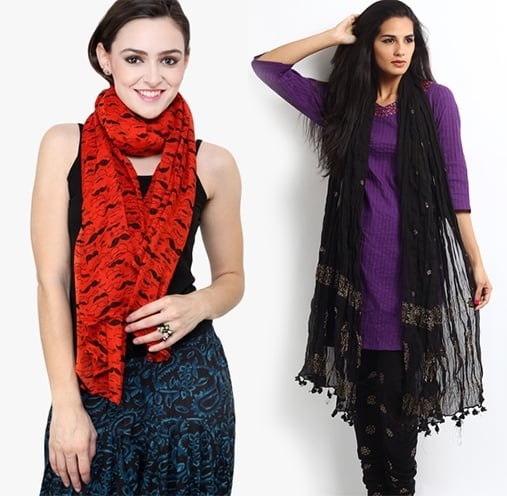 4. The dupatta acts like a potential belt while highlighting your slender frame. Tie the dupatta around your waist like a bow to sprinkle some adorability to boring tunics. Too sweet to match your personality? Fret not, half the dupatta and twist it to form a tight roll, tie it around your waist for a charming appeal. Better still, got a chiffon dupatta with danglers, loop it in the denim hoops and voila, you are all set to make your girls J.
[sc:mediad]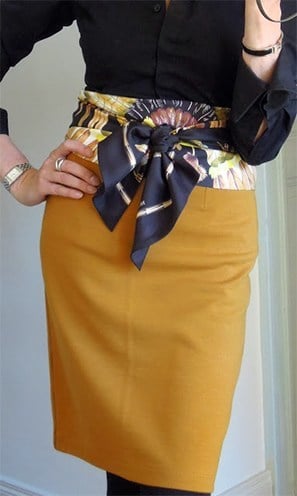 5. Getting ready in a jiffy? Don't have time to accessorise or iron your wrinkled dupatta? Opt for an easy breezy style-up with a pastel hued, dual coloured dupatta and tie it up in double overlapping knots to achieve this look. Pair it with any solid coloured top or to cover plunging necklines, team it up with your boyfriend denims and you ready to rock the casual-chic look.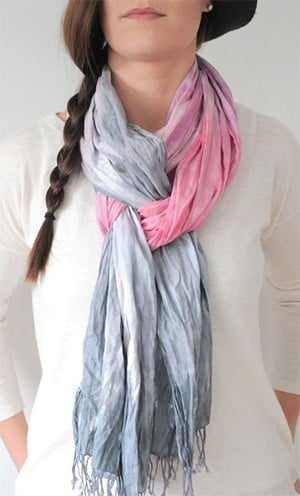 6. Pull a fashion coup with dupatta, give a funky twist to an otherwise boring trend. We have all taken the dupatta looping over the neck and let edges flow freely at the front. Instead add small danglers to the border to upcycle the cloth and give a whimsical touch by knotting up one side like a braid. You can leave the other end hanging in the front or pin the edges of the dupatta to front of the denims and let the back fall loose in a cowl like shape. To achieve this look, pin from the shoulders too.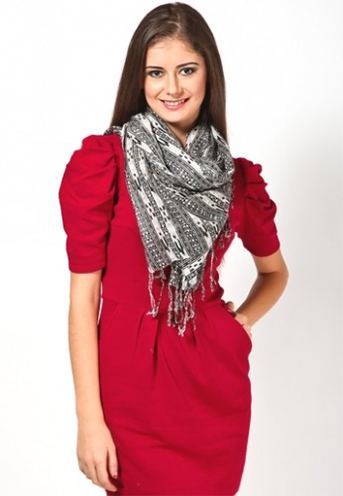 7. Give any boring monotone ensemble a quick fashion uplift with a printed chiffon dupatta. Tie the dupatta around the neck, loop it around twice keeping the edges uneven Complete with a beautiful unsymmetrical bow for a quirky lopsided finish to achieve this look.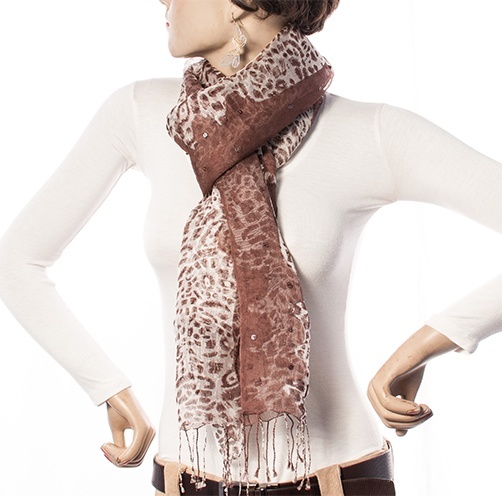 When you mix traditional wear with urbane ensemble you can create your own style statement. Team up old, discarded dupattas with your favourite pair of denims, voila! Exuding a boho-chic look you get to write your fashion rules when you tend to break stereotypes. Do send in your suggestions as to how to wear dupattas with western wear to look chic.
Images Source: pinterest.com