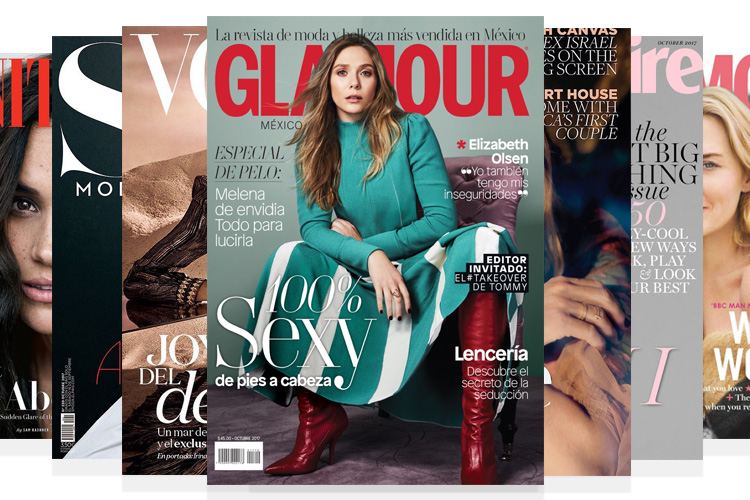 It's magazine time again and this season, the Hollywood brought beauty, brains, and glamour together in the most artistic way. While some celebrities inspired us with their fashion, some had interesting stories to share encouraging us to grab the first cover from the newsstands. Skim through the best of the Fall's collection and take a pick-
Lupita Nyong'o for The Sunday Times Style
The Oscar-winning actress, Lupita Nyong'O, who delivered a jaw-dropping performance in the 12 years a Slave film, and who has been the voice of great thoughts and ideals, graced the cover of 'The Sunday Times Style'.
Unyielding and projecting her strong persona was the diva on the cover of the magazine. In an orange slip dress and a red crisp oversize jacket, she looked fabulous. This 2017 magazine edition, the lady chose to speak about acting, activism and changing the face of the make-up. If you wish to know more, grab the first copy on the stands.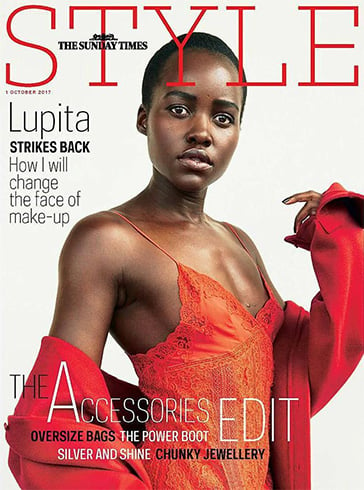 Elizabeth Olsen for Glamour Mexico
Elizabeth Olsen featured on the cover of Glamour, Mexico this season and she rolled out a spectacular spread of fashion. For the cover image, she made herself comfortable in a chair, dressed to the mark in a teal green Valentino dress and red hot Fendi leather boots.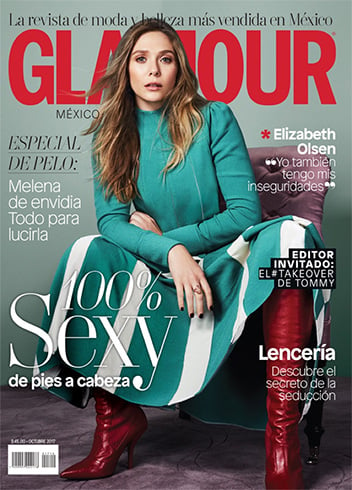 Check out her colorful and hypnotic photo-shoot in designs from Miu Miu, Emilio-Pucci, Prada etc., here with us-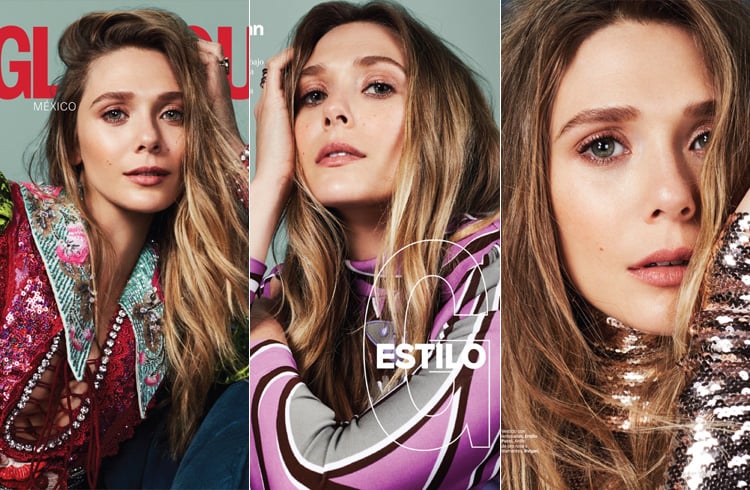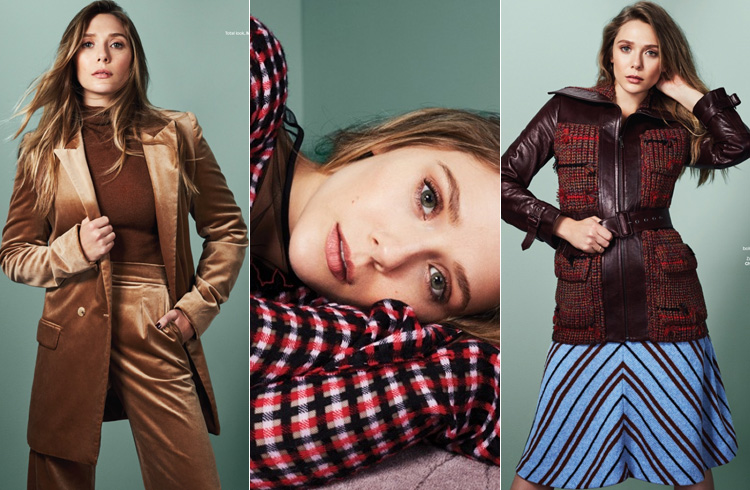 Irina Shayk for Vogue Mexico
The Russian model, Irina Shayk looked smoking hot on the cover of Vogue, Mexico October 2017. Looking like a queen of the desert was the diva in a black and bronze metallic outfit. The winged eyeliner, the brunette braid, and the bronzed makeup looked bewitching on her.
Hailey Baldwin for S Moda
On the cover of S Moda, October 2017, Hailey Baldwin looked chic and trendy, captured glamorously by Henrique Gendre. In a crisp white skirt and shirt with a black bow tapering her waistline, she looked fabulous. From dressy, casual to work style, in designs of Caroline Herrera, Emporio Armani, Isabel Marant etc., she was too hot and bossy to look away from.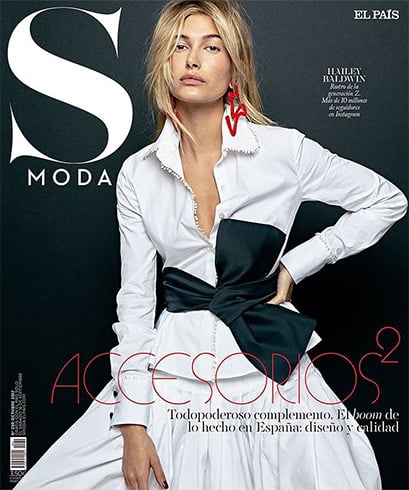 Take a walk along her photo-shoot here-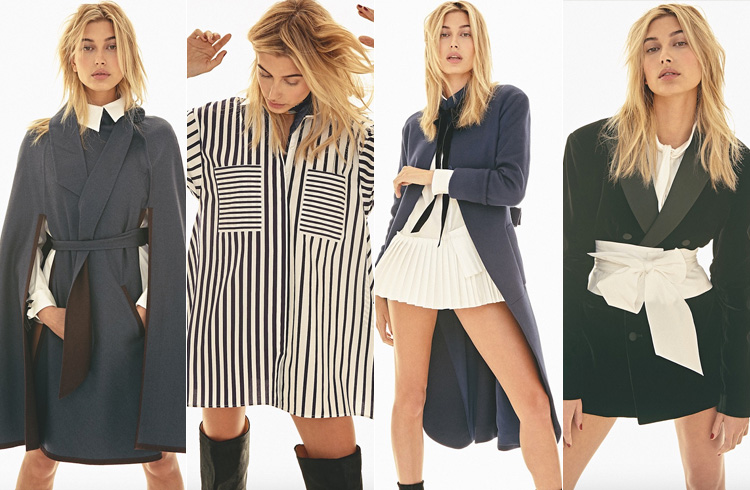 Kirsten Dunst for C Magazine
Kristen Dunst featured on the cover of C California Style magazine this October, and Kurt Iswarienko, the photographer captured her beauty splendidly on the cover. In a Preen colorful dress, she rolled out a strong, intoxicating look.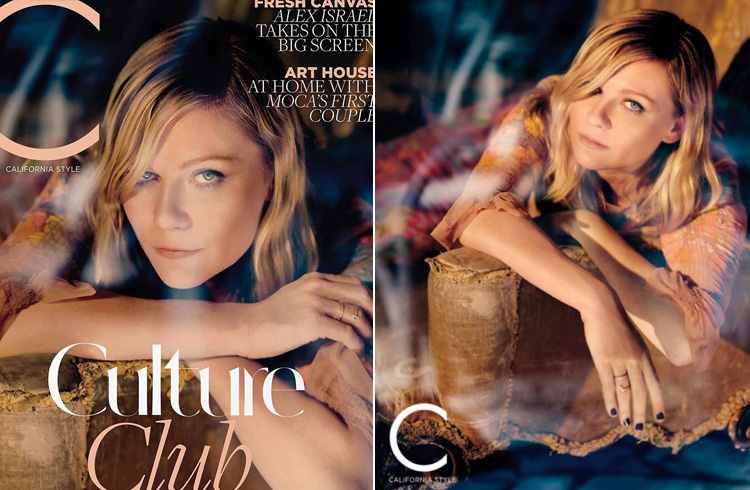 In Gucci and Saint Laurent labels, she cast a lovely floral spell. Check it out-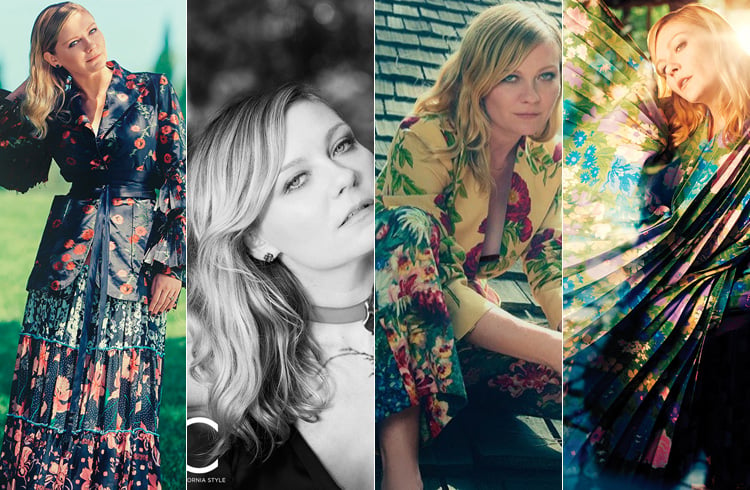 Rooney Mara for Vogue US
Rooney Mara lands on the cover of Vogue, US in a pink and black striped Valentino dress, bringing the reminiscence of the 19th century in the most artistic form. With dark lips and a pixie hairdo, she set out a glamour filled look.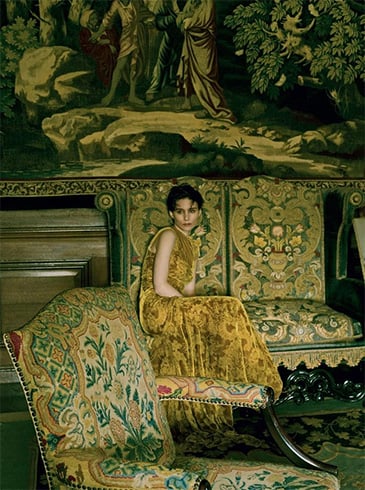 In a floral Alexander McQueen outfit, she looked fierce and fabulous.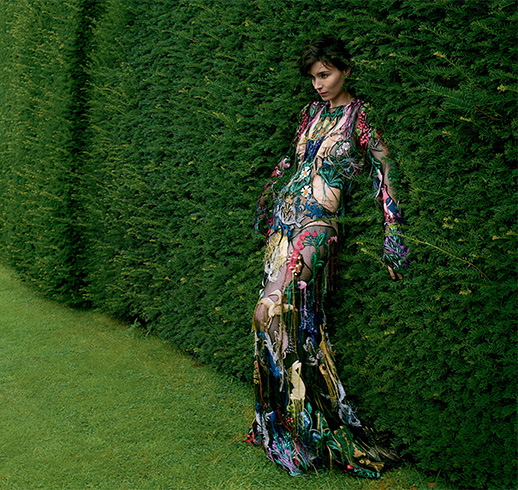 Celebrate fashion along with Rooney Mara through her enticing photo-shoot with Vogue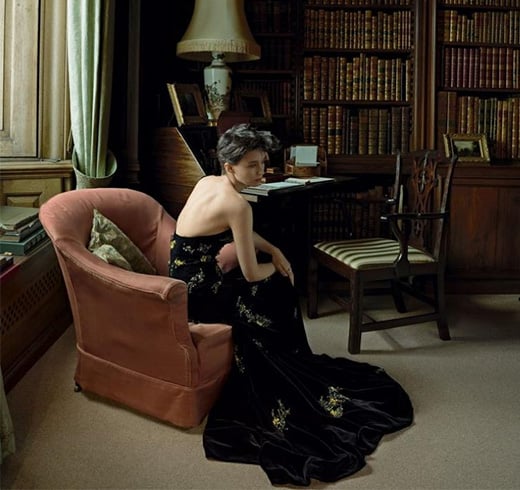 Jennifer Aniston for Harper's Bazaar US
One look at Jennifer Aniston on Harper's Bazaar, US this October 2017 and we have no doubts in believing that age is just a number. The lady has marveled us with her glamour, grace, and sensuousness. For the cover image, she dressed up fancy in a gold embellished Louis Vuitton dress and coupled them to perfection with Giuseppe Zanotti sandals and Tiffany & Co. earrings.
The photographer, Mariano Vivanco, captured Jennifer Aniston's beauty, and magnetism on the lens perfectly.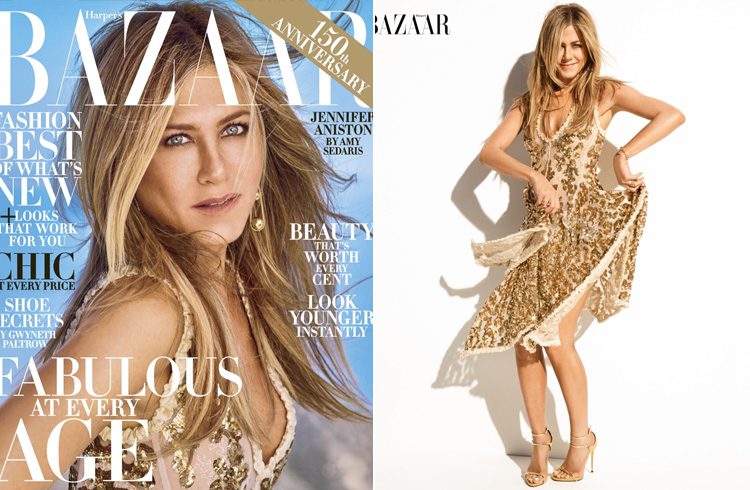 L – In Balmain gown and Jimmy Choo sandals
C – In a sheer red, flowing Dundas by Peter Dundas gown and Jimmy Choo sandals, she looked smoking hot
R – She stunned us with a razor sharp style in Michael Kors Collection dress and Giuseppe Zanotti sandals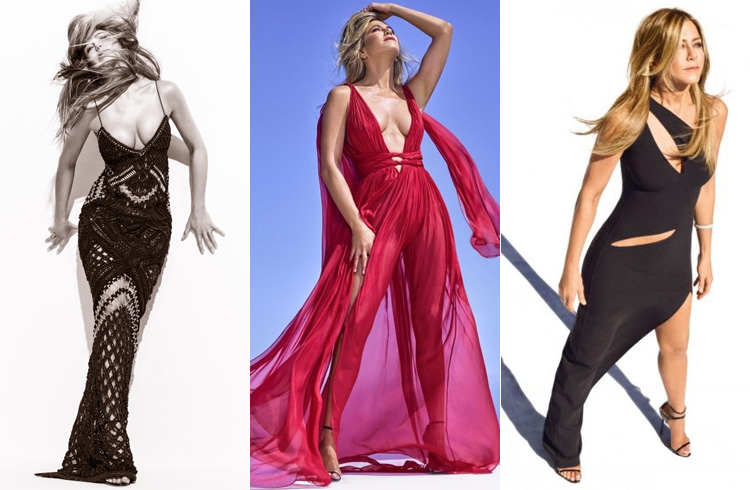 Taraji P. Henson for Marie Claire
If you have seen the Hidden Figures and The Empire, you would strongly approve Marie Claire's choice of the cover girl as Taraji P.Henson. She is a natural and a strong force of nature. The award-winning actress looked spectacular on the cover in a Versace floral dress topped with Hearts on Fire & Tiffany & Co. Jewelry.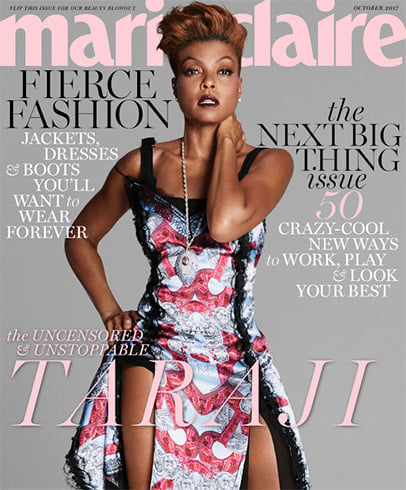 Showcasing her hidden figure beautifully in wonderful labels, she definitely caught our interest.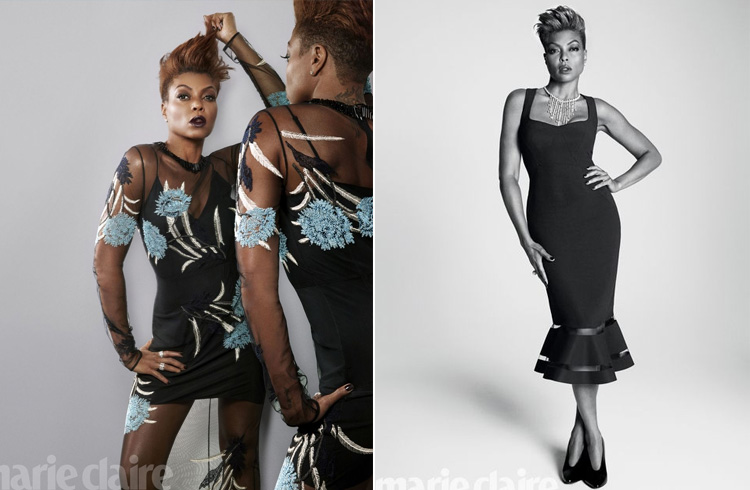 Emma Stone for Marie Claire Australia
While Taraji P.Henson was the cover girl for the US edition, Emma Stone, competitive award-winning actress graced the cover of Marie Claire for the Australia edition this October. In a ruffled strapless dress with sequined belt, she landed beautifully on the cover. Messy bun hairdo, striking eye makeup which brought her green eyes to life and orange lips that accentuated her beauty well.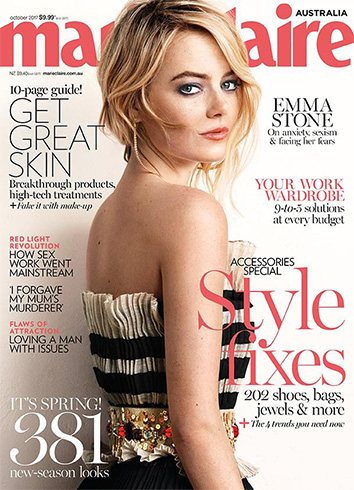 Julianne Moore for InStyle US
The established actress, Julianne Moore graced the October 2017 edition of InStyle US. Dressed in a yellow sweater, with her red hair grazing her soft face, she looked magnetic on the cover.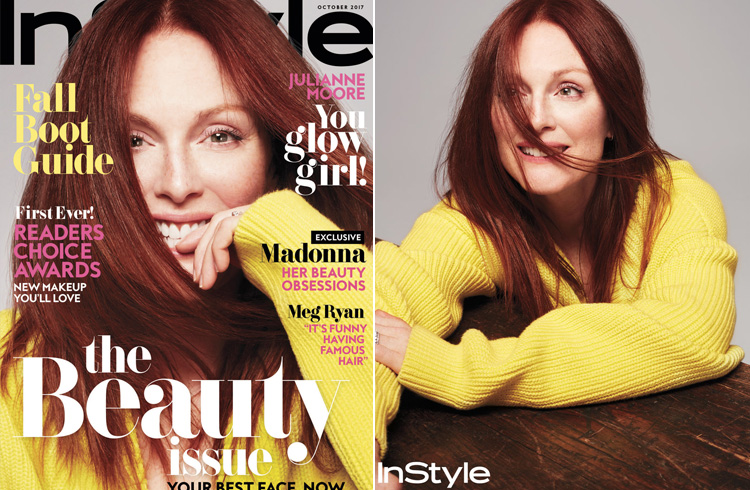 Posing in various labels and playing varied styles, she rolled out a classic photo-shoot which was captured grandly by Anthony Maule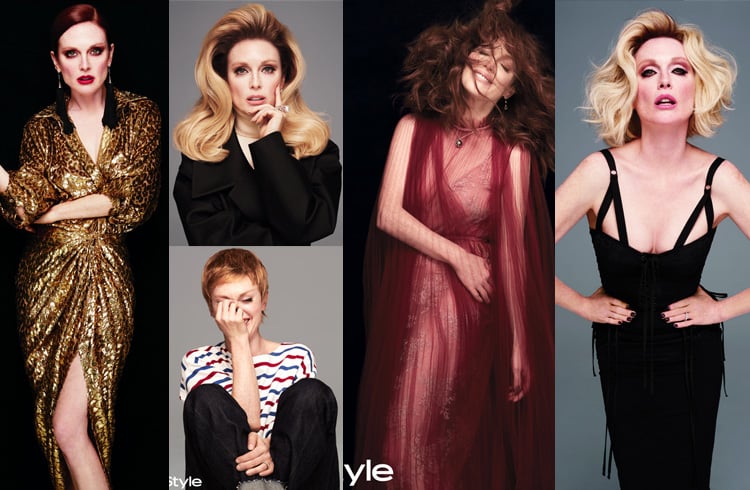 Kate Hudson for Cosmopolitan US
Creating ripples down our spine with her perfectly toned body line was Kate Hudson on the cover of Cosmopolitan, US magazine. All through the wonderous photo-shoot, the lady flaunted her well-toned abs in rainbow-colored outfits. On the cover, in a multi-colored outfit, with her casually brushed hair and intense gaze, she was an eye-candy.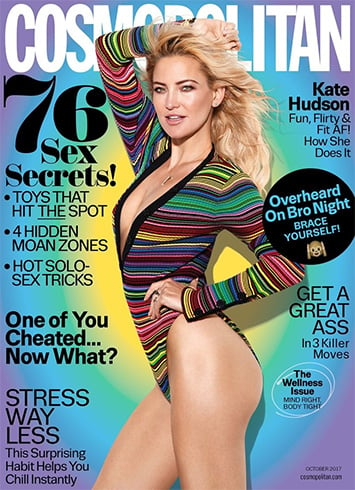 Enjoy the jaw-dropping styles of the diva here-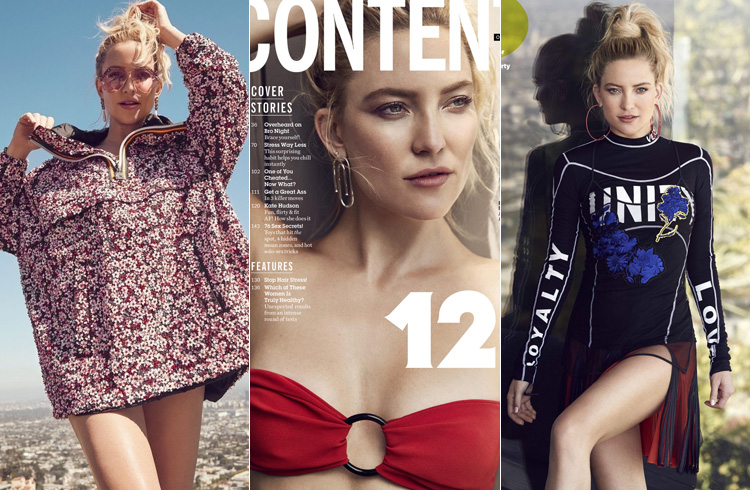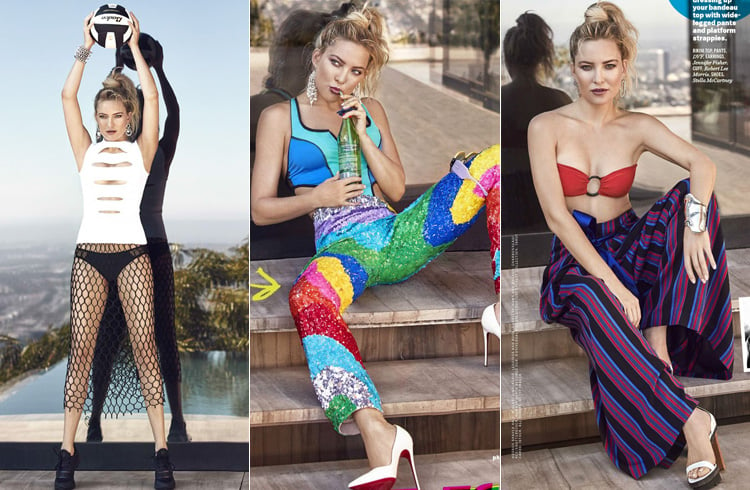 Reese Witherspoon for Glamour US
The Big Little Lies actress, Reese Witherspoon pleasantly surprised us with her stunning style on the cover of Glamour, US magazine. In Miu Miu dress and Aritza add-on feature, she rounded her cover image. The subtle smirk, the messy hairdo, and her deep blue set eyes added the charm to her look.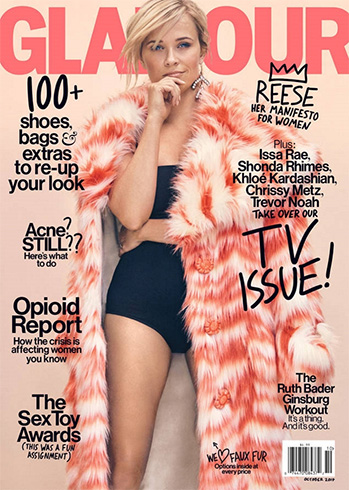 Kate Winslet for Glamour UK
Beauty without boundaries was Kate Winslet on the cover of Glamour, UK wrapped up in a warm checkered sweater from Chloe. With her golden hair adding gleam to her face, she looked astonishing.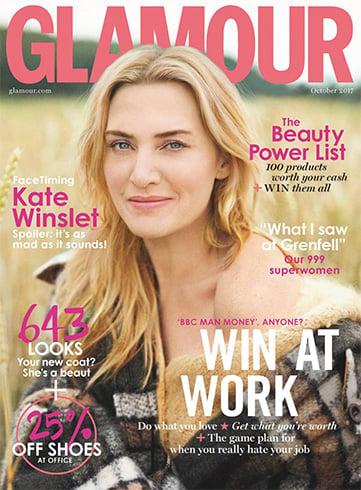 Enjoy the ride along her cover-shoot-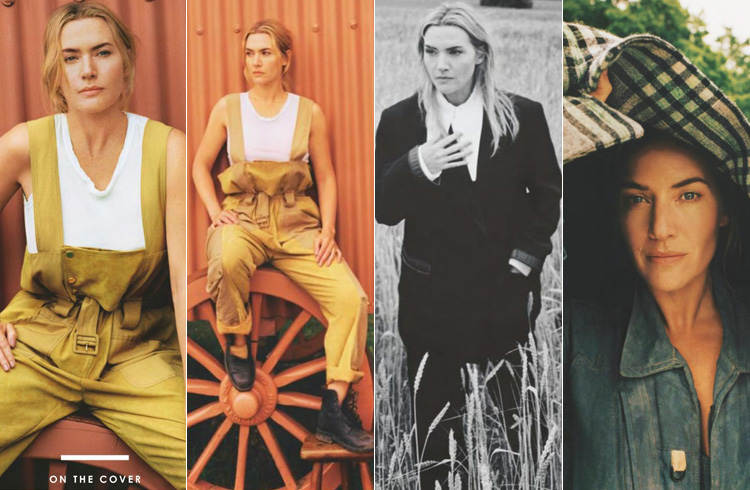 Meghan Markle for Vanity Fair
Meghan Markle, who is rumored to be heading to the altar with Prince Harry graced the cover of Vanity Fair this October 2017. With her voluminous wavy hair, all natural look, she looked splendid on the cover.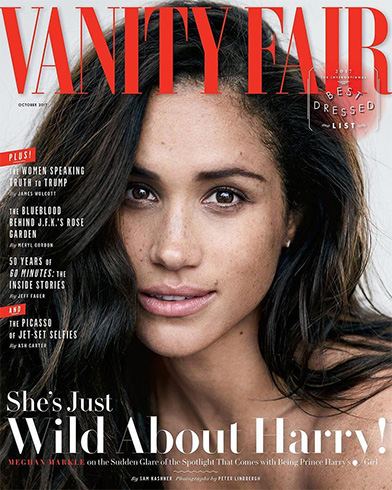 Explore her natural photo-shoot here with us-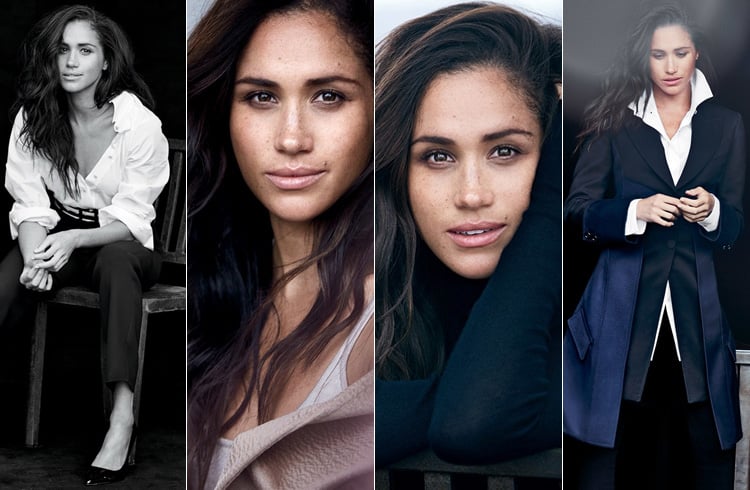 Hope you enjoyed the Fall collection of magazines!
Images Source: hawtcelebs, vanityfair, celebmafia