"It all Started With the Big Bang" – Yes, our obsession with Kaley Cuoco starring as the gorgeous Penny started from "Big Bang Theory"! For all the Penny fans out there, there is a fabulous piece of new – Kaley Cuoco of Big Bang Theory fame is now happily married to her love Ryan Sweeting, an American tennis player. It was truly a magical wedding with Kaley dressed in pink fairytale gown designed by Vera Wang.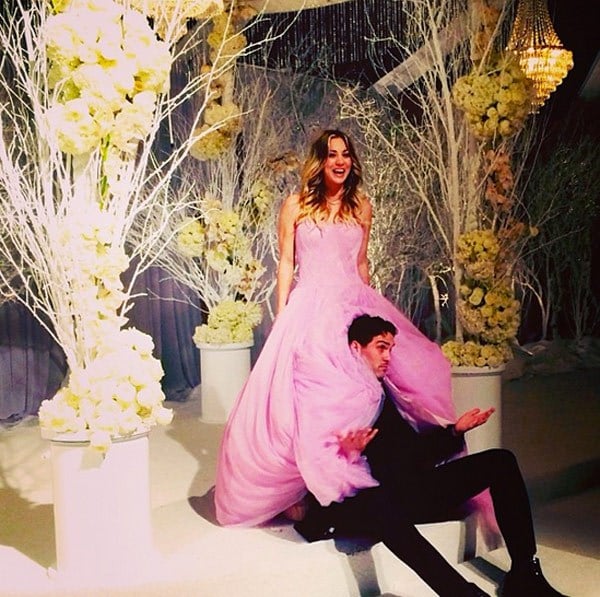 Kaley Cuoco became a global favorite with her role as Penny in "Big Bang Theory". As the hot, gorgeous chick living next door to nerdy scientists Sheldon and Leonard, she is absolutely adorable as the struggling-actress cum waitress.
Don't Leonard's bespectacled eyes light up every time he sees Penny?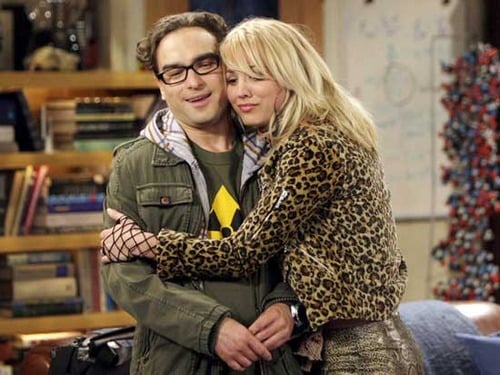 We love her delightfully baffled and incredulous expression around Sheldon's geeky genius and his curiosity regarding the social behavior of "average" human beings.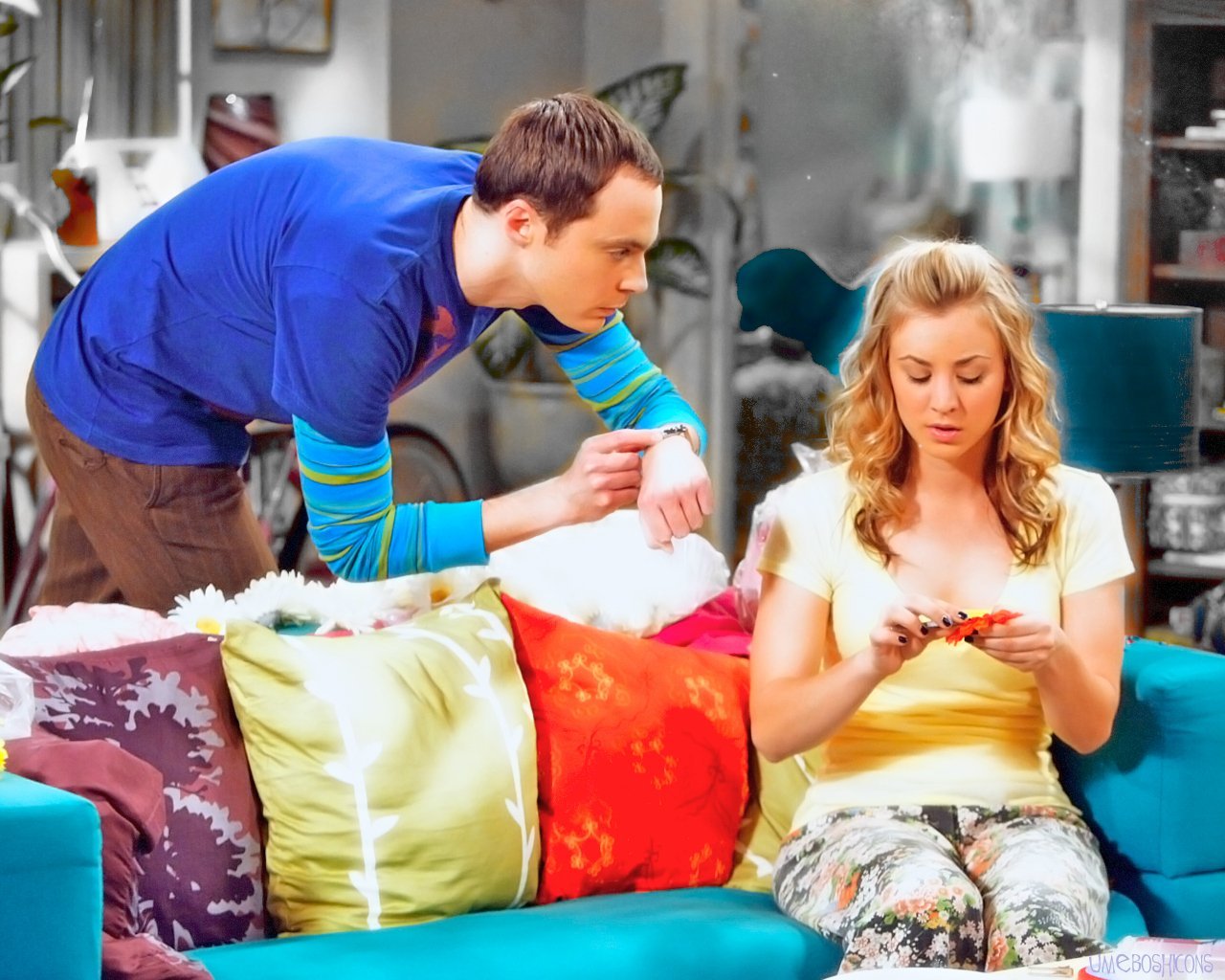 Penny's Fashion Statement : Casual Yet Charming
But, how many of you love Penny's fashion on this goofy, entertaining and fab show? She has the most laid back, casual and charming sense of fashion and looks drop-dead gorgeous throughout the series. From wearing her ruffled shirt and denim skirt uniform at "The Cheesecake Factory" to her casual, everyday style, we bring to you some of her coolest and fun ensembles.
Penny's Southern California Look
Though she belongs to Nebraska, she sports a babe-on-the-beach look with her colorful floral tees, cut off denims and shorts. Her wardrobe has loads of plaid shirts, skinny jeans, solid colored shirts, snazzy tank tops and camisoles. Occasionally, she dares to bare with bold lingerie and seductive cocktail dresses. But on the whole, her fashion statement is breezy, casual and colorfully coordinated clothes & accessories. She has an amazing collection of sneakers, heels and flats which she matches with her outfit for the day!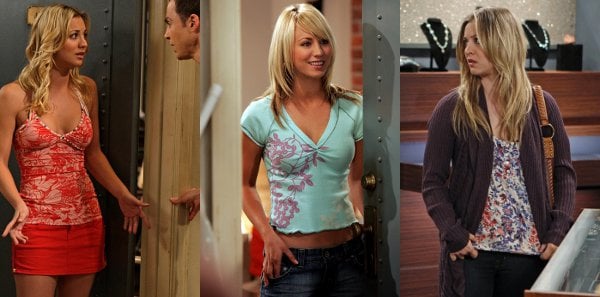 Kaley Cuoco's Fashionable Moments as Penny:
Here are some cool outfits which Penny has sported in the series:
[sc:mediad]
It is just a plaid shirt and dark blue jeans – But Penny surely does know how to make it stylish and cool. She tops off the look with black nail paint and her blonde locks let loose.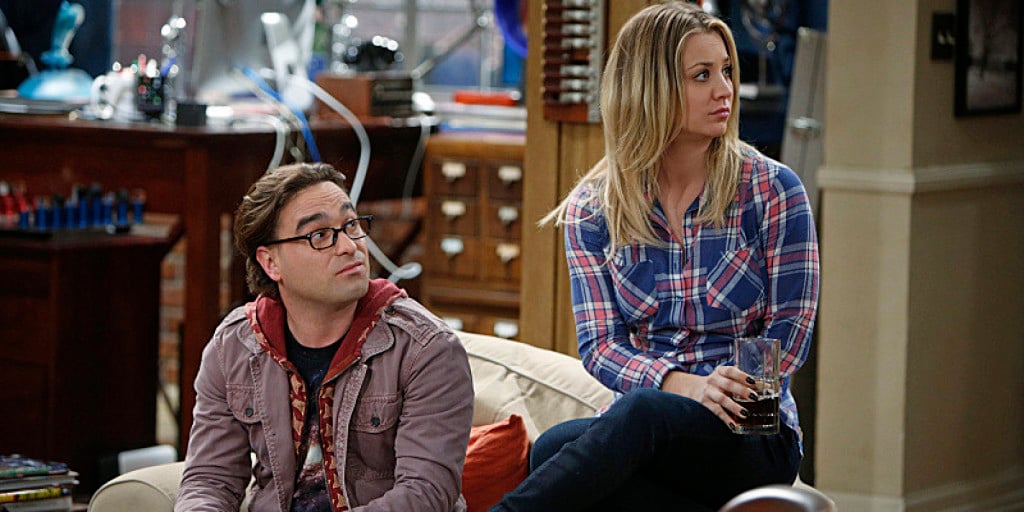 She looks cute and sassy even when she does her laundry! Check out her ripped denim shorts and a snugly fit peach top.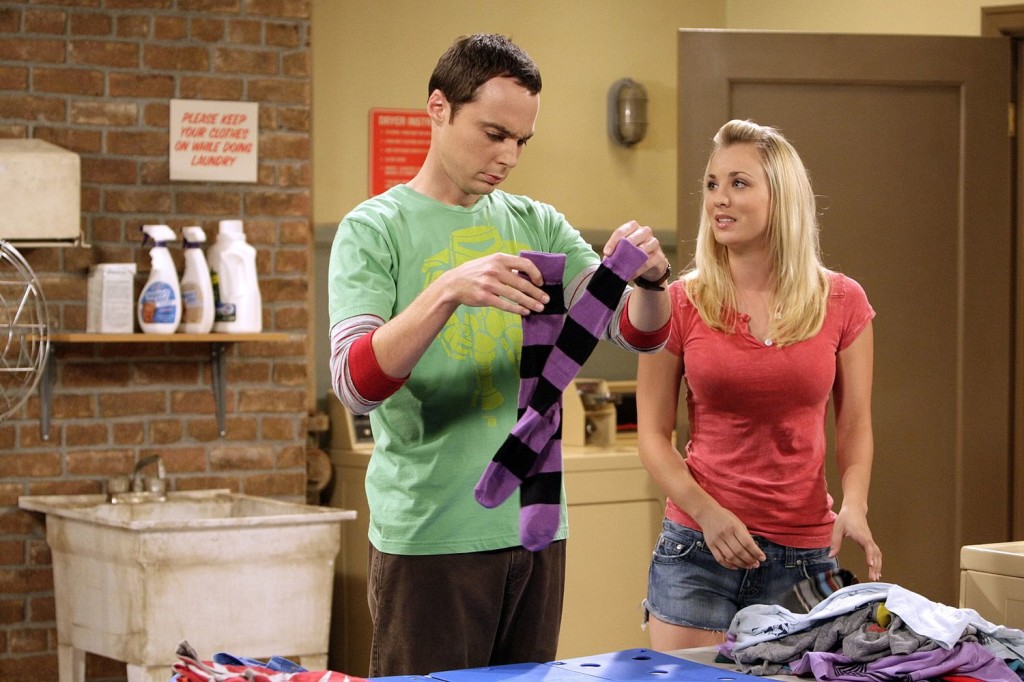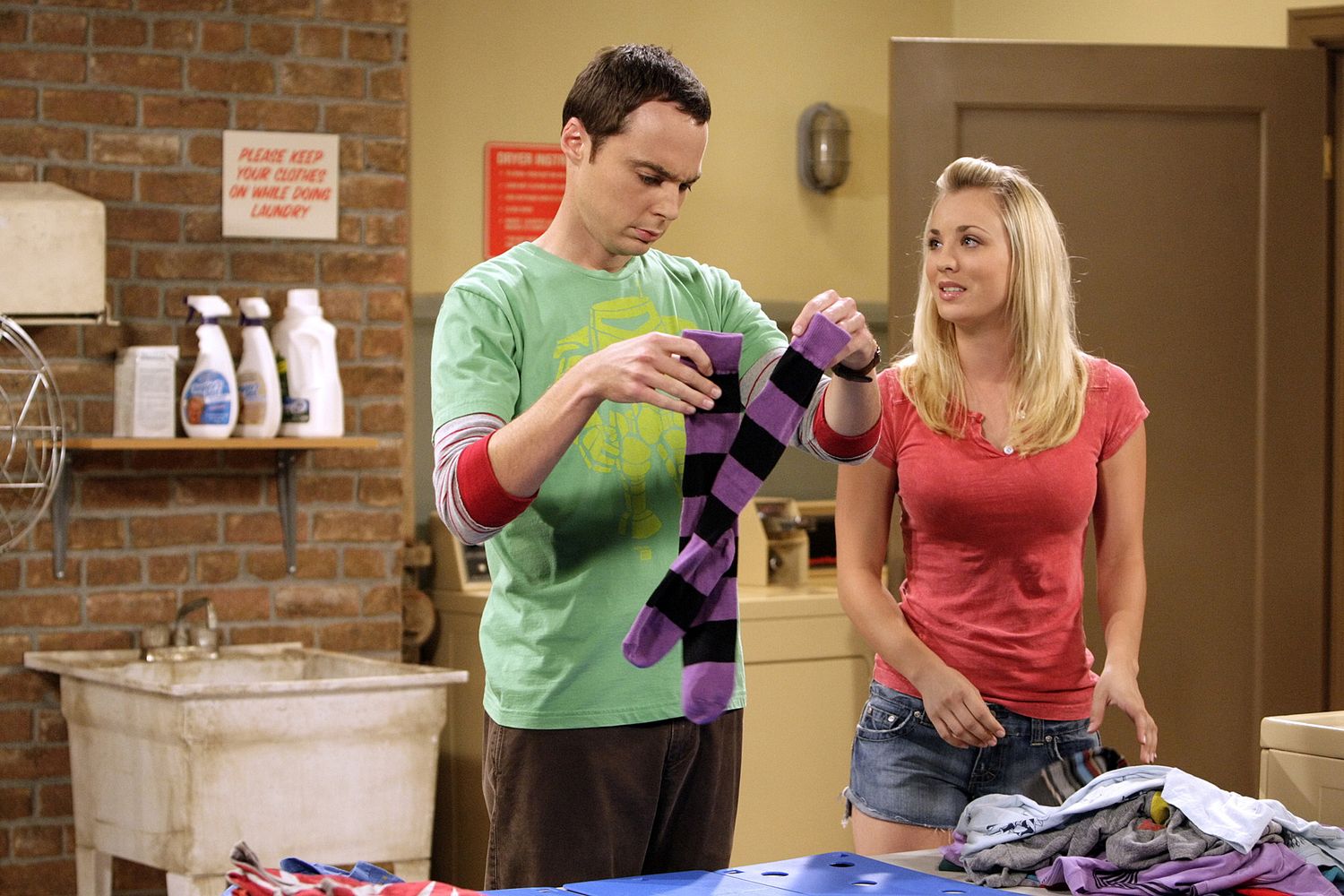 This summery red floral top with flutter sleeves is so casual and pretty! She pairs it with dark blue jeans and a tousled hair bun.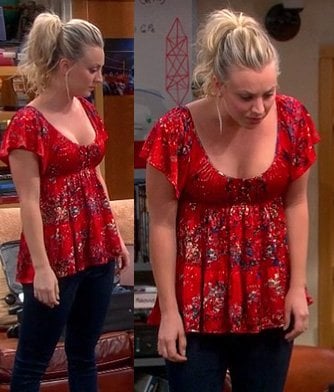 Leonard and Penny make a cute couple! She again rocks the floral look with this black top, red jeans and shoes.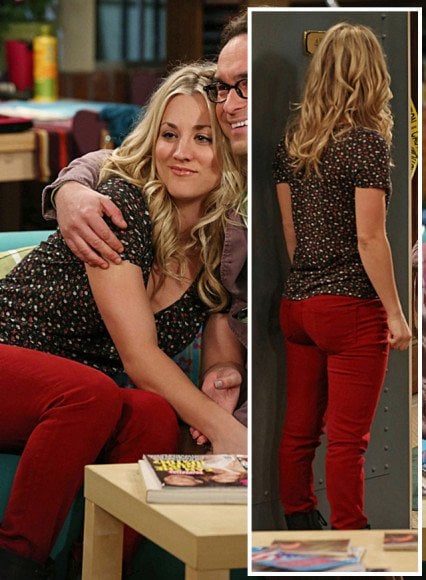 Isn't this halter top popping with bright color, spunk and fun? It is the right mix between girlie and bold with a pretty floral print and plunging halter neck. She accessories with a brown tote bag and a bubble gum pink dial watch!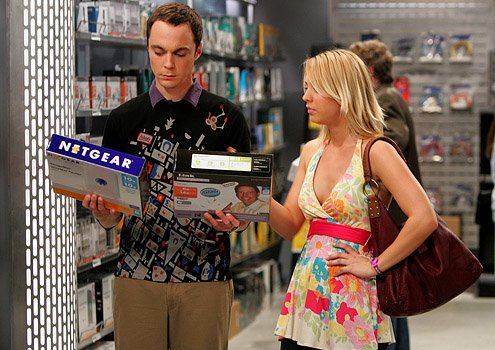 We hope Kaley keeps bringing many more fashionable, fun and sassy moments on the super cool show "Big Bang Theory"!