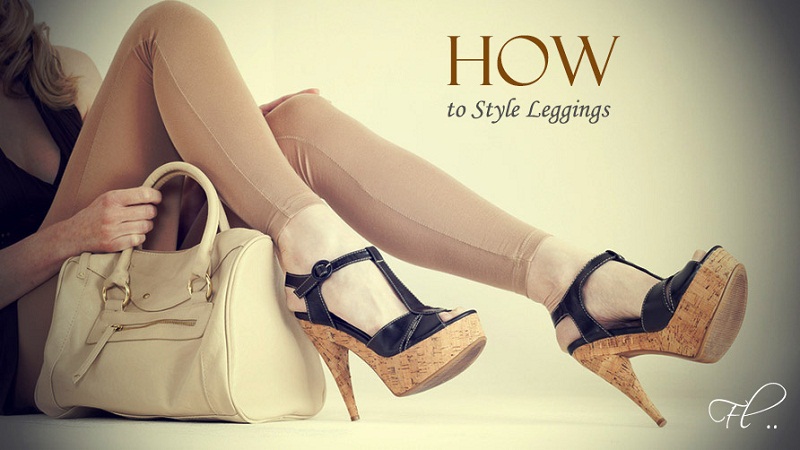 Source: pinterest.com
These days leggings have become a huge hit in India. Well, I am not talking about the typical leggings which we usually pair it with kurtis in plain whites and blacks or in matching shades, rather I am here discussing about the printed leggings or tights, the western fashion staple which have gradually made its way into the Indian fashion domain lately.
Leggings, which come in various prints, colors, sizes, offer optimum comfort to the wearer. This is the reason, it is quickly becoming a wardrobe must-have in every Indian fashionista's house. Having a wide variety of leggings would be of no use, if you do not style them appropriately. Do have a read to get some cues on how to make this piece of clothing fashionably wearable!
[Also Read: Orange Is The New Black: Nail The Look With These Styling Tips]
FYI: Remember leggings are neither trousers nor jeans, so do not treat them as pants. These trendy bottoms can give you scoring points, only when you pair them correctly. This versatile pair of bottoms can be combined with skirts, dresses, long shirts/kurtis. Since these are casual and leisure wears, you cannot simply wear them to every occasion.
Pair your floral leggings with tunics
Tunics are certainly a great choice for the pairing. Even long overcoats and shirts are other great options to keep you warm and stylish at the same time. If you are picking tunic/shirt then make sure it's long enough to cover your derriere and hips, thereby giving you a subtle look.
If you have chosen printed leggings then do overdo it with printed tops, instead go for a simple shirt in plain shade to keep the focus on leggings or else vice versa.
If you are wearing tights then do pair them with ballerina flats, to get an extremely cute look. You can even pick a pair in bright shade to bring in the summer look even then it's winter. Accessorize your look with a statement bag, watch and simple jewelries to complete your look.
Here is a styling tips set suggested from Polyvore –
For this, you've pick a Bleach Denim Oversized Shirt and pair it with a pair of floral ankle-length leggings. Now complete your look with Accessorize Suede Bow Ballerina Shoes and PS1 Large Bag in Smoke Leather.

Pair your leather leggings with dress
For styling tips on this, you will have to pair your black leather leggings with a beautiful floral printed dress, say Tory Burch Kaley Dress. This can become a killing combination with a grunge + sweet look. This clean lined silhouette in a statement print of vibrant flowers renders a perfect feminine touch to your look. To give an edge to your look, you can go for black rhinestone loafers and bowling bag from Michael Kors which are just glamorous addition to your fashion statement.
Pair your leggings/tights with skirt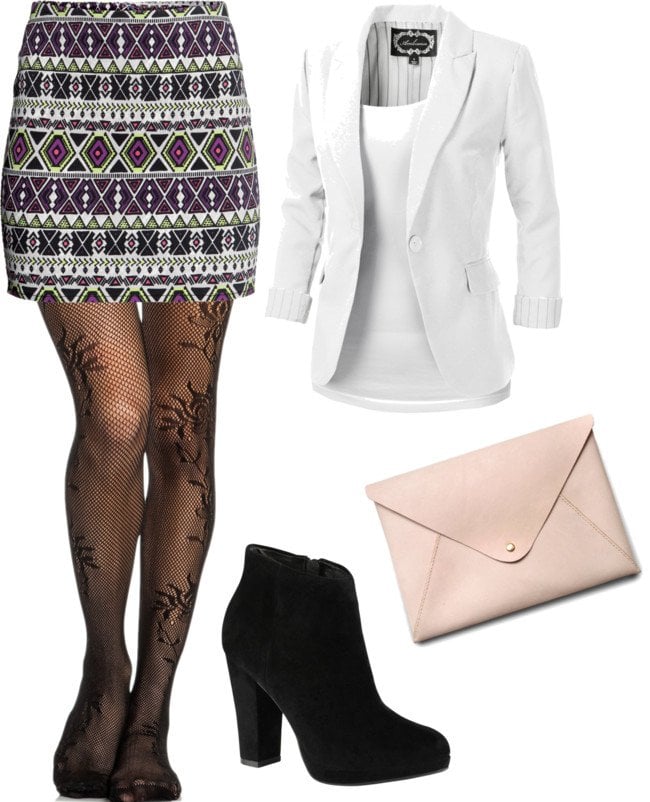 To get this look, you can take out your fishnet tights from your closet and pair them with a cute patterned skirt, say by H&M. This figure-hugging short skirt comes with a concealed zip at the back, which can be your perfect day wear weekend outfit. You can pair your skirt with this amazing Women's Tailored Boyfriend Blazer, which does not require you to go for a tank top as it comes with a matching camisole. For this look, suede boots are a perfect combination. You can complete your look with an envelope clutch.
Pair your leggings with oversized sweater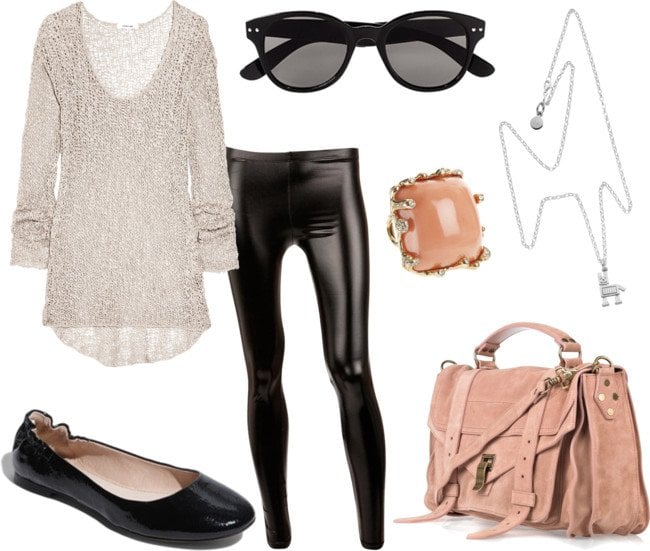 Since it's winter, oversized sweaters are quite in trend these days. The Helmut Lang Open-knit cotton sweater with a scoop neck and dropped shoulders in dusty beige can be a perfect outfit for your office holiday party. You can pair this sweater with a super gloss black pair of leggings and Steve Madden 'Koool' Flats to give an edge to your look. Medium suede satchel can complement your outfit. Do not forget to flaunt your cocktail ring.
Hope you enjoyed this post!