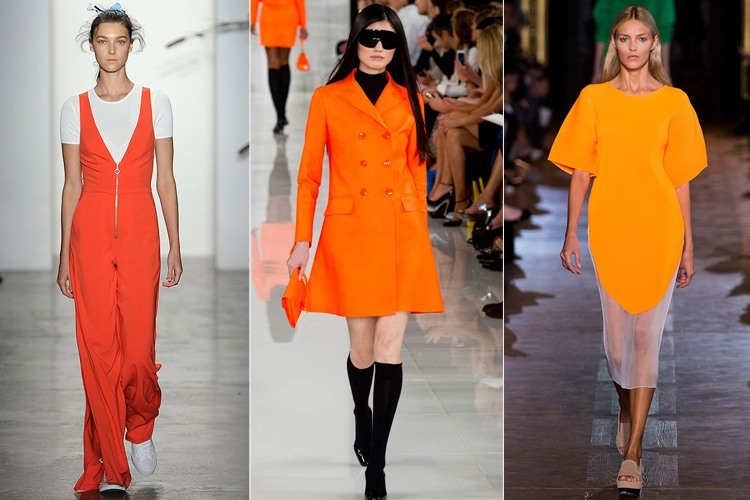 The reason orange looks so fabulous is because of it's similarity to the sunset hues. What is so mesmerizing about a sunset that fills one's heart with pure mysticism? Maybe it is the memorable feelings of your first romance or simply the beauty of the setting sun. But whatever it is, incorporating these tints in your wardrobe can reignite your fascinating memoirs. Are you ready for some orange outfits?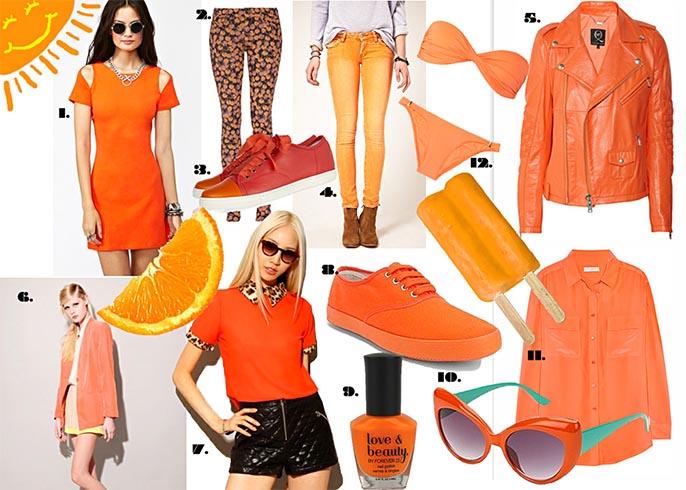 What To Wear With Orange
It is lively and bold, and can be slightly intimidating as well but we'll show you how to work it. So, let's have a look at how to dress up & accessorize, and that too with orange fashion!
Tips For Dressing In Orange
1. Match It Up With Yellow
A perfect combo for the summers is matching up the orange color with a lemony yellow. It is an amalgam that works for anything – whether you are off to the mall, movies or to the beach.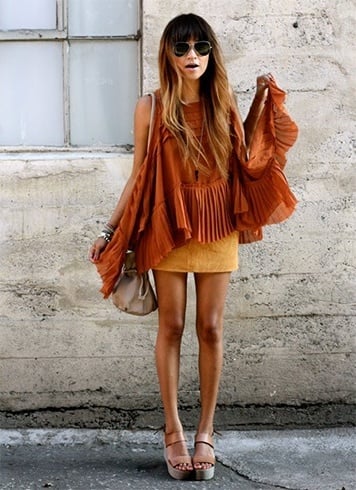 Some ideas for an outfit? Maybe coordinate a cantaloupe colored shirt with a pair of jeans, and amber shaded accessories or maybe coral tinted blazer with a pair of denim capri and bisque scarf. Or why not try on an apricot color dress with lemony bag, or even a white summer dress with a yellow bag and orange wedges.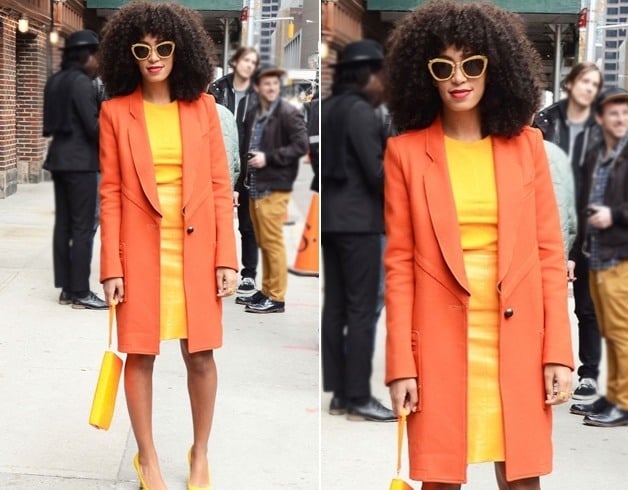 2. Put On A Denim Jacket
Make the orange tinge stand out by donning a denim jacket over it. Pair it with jeans and an orange top or simply pull it over an orange dress.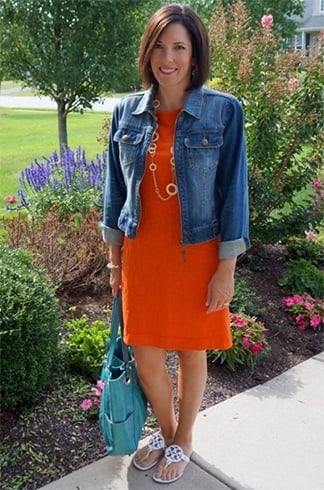 The best thing about this look is that it will make your outfit look cool even while you're in a girly dress. Finish up the outfit by slipping in to a pair of lace-up boots, and you are ready with a rad outfit for a day out or weekend brunch.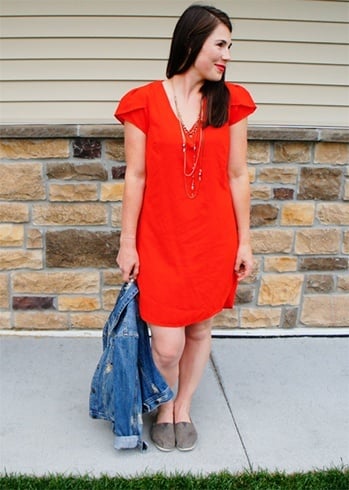 3. Black And Orange Don't Go
Avoid a fashion blunder by not pairing up the colors black and orange together, unless of course you're getting ready for a Halloween party.
[sc:mediad]
The only exception for making the combo work is by wearing a piece of clothing that has such a design on it that somehow brings together the whole outfit. For instance, you could wear an ebony scarf which has green and orange flowers on it. Or maybe, a pair of black shoes that has a pattern of white and orange on it.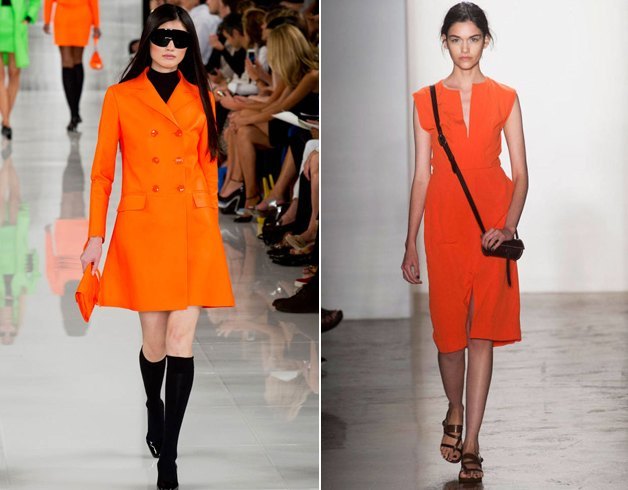 4. Opt For A Sheath Dress
Try on something new, such as either a vibrant orange or dark orange sheath dress. It is chic and will distinguish you from a crowd immediately. Or if you don't have such a dress, why not wear an orange coat on top of your light colored dress. It will have the same amazing effect.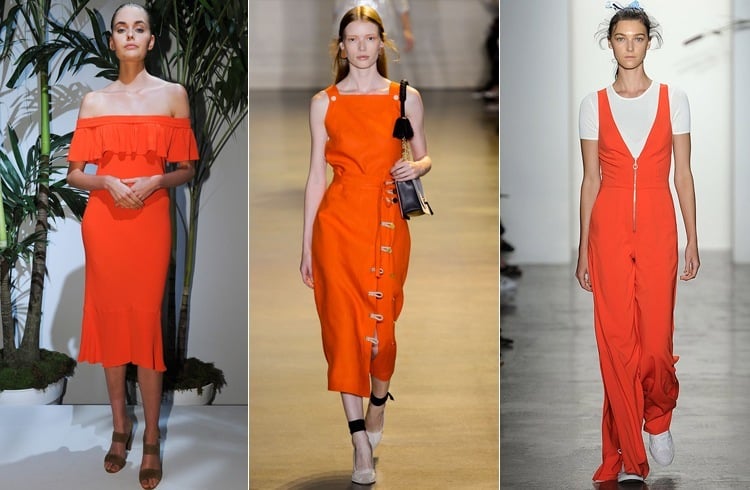 Tie up the garb by putting on a pair of clear strappy sandals and either a bronze or dark brown bag.
5. Don't Overdo The Orange
Don't go over the top with orange; that only goes on old ladies and a pumpkin. Carry your shades of orange with style.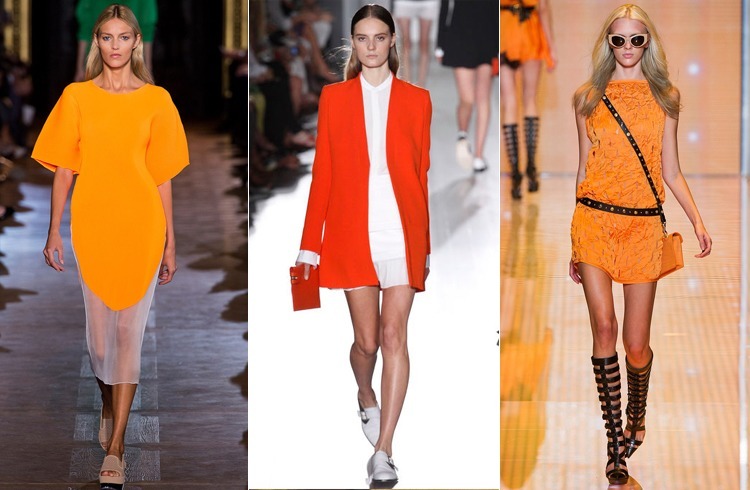 It's okay to put on an orange dress, but if you're wearing more than one piece of clothing then be sure to coordinate the colors. You could match up the colors yellow, white and grey easily with the tangerine shade. Be creative in creating your own styles.
6. Pair It Up With White
This is by far the best way to don the orange fashion. Harmonize your orange pieces with white. It is a brilliant getup for the summers and will definitely attract a lot of attention from the guys.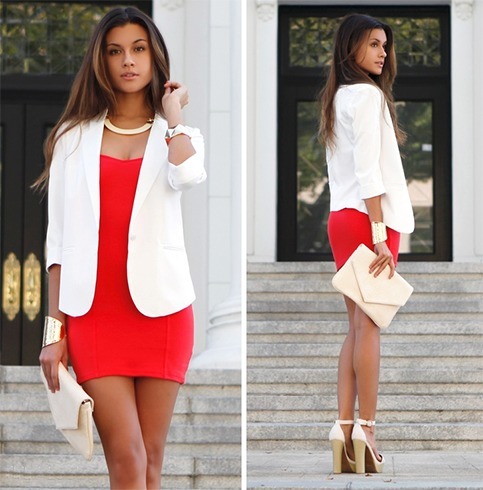 For example, if you have an orange dress, pair it up with white footwear (or even vice-versa). For the accessories, pick out earrings or bracelets that are blue in color. If you have navy blue accessories, they will do complete justice to the vestment. But if you don't, try out the gold hued or metallic accessories that match up.
7. Accessorize In Orange
Include a watch with an orange dial or strap to really make it noticeable on your arm even from a distance. An orange bag can bolster any look! If you're more in to bedecking yourself in jewelry then why not try putting on a coral colored statement necklace? But bear in mind, these orange accessories will go best with clothes that are in shades of brown, white or black.

Now keep in mind these simple tips to make a bold fashion statement with orange. But take time in trying out which shades of orange suit you, as per your complexion. And once you have your wardrobe all decided; go set new trends and show everyone that orange really is the new black!
Images Source: pinterest.com