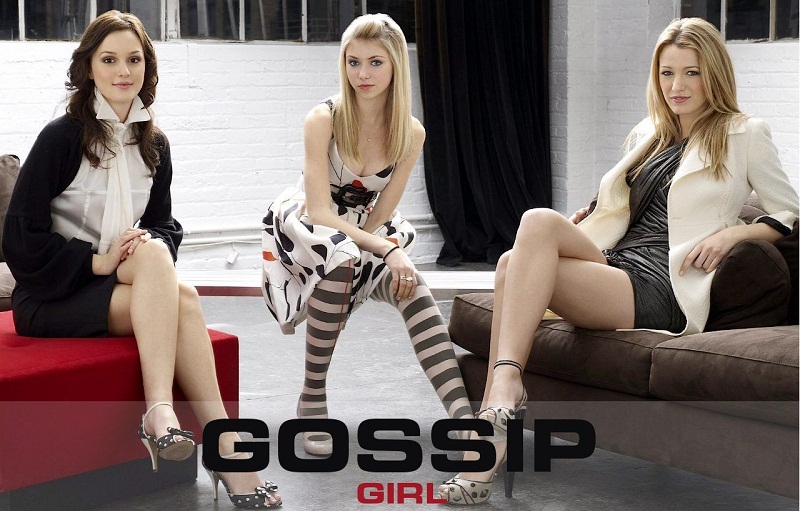 Gossip Girl, which had started in 20007 and continued till 2012, is one of the most popular TV shows till date. After 5 and 1/2 years of of mumbling story lines, complex plot twists, and apparently all those disappointing Nielsen ratings, the show was winded up finally in December 2012. Like all the great love stories and the basic cable dramedies history knows, even this romance couldn't last forever.
It's hard to say, which one is more popular – Sex and the City or Gossip Girl. No matter who tops the chart, those two TV soaps have hugely influenced the fashion circuit, thereby earning a huge fan following especially the fashion enthusiasts. Serena, lily, Blair, Jenny and Vanessa are the fashion icons from this show, who are also popular among those who are not a fan of this show.
While those fashionably correct amazing characters are largely credited for helping he teenagers define their fashion quotient, in this edition, I am reliving that fabulous 5-season fashion era by offering you 3 fabulous Gossip Girl-inspired outfits. Do have a look!
Blair Waldorf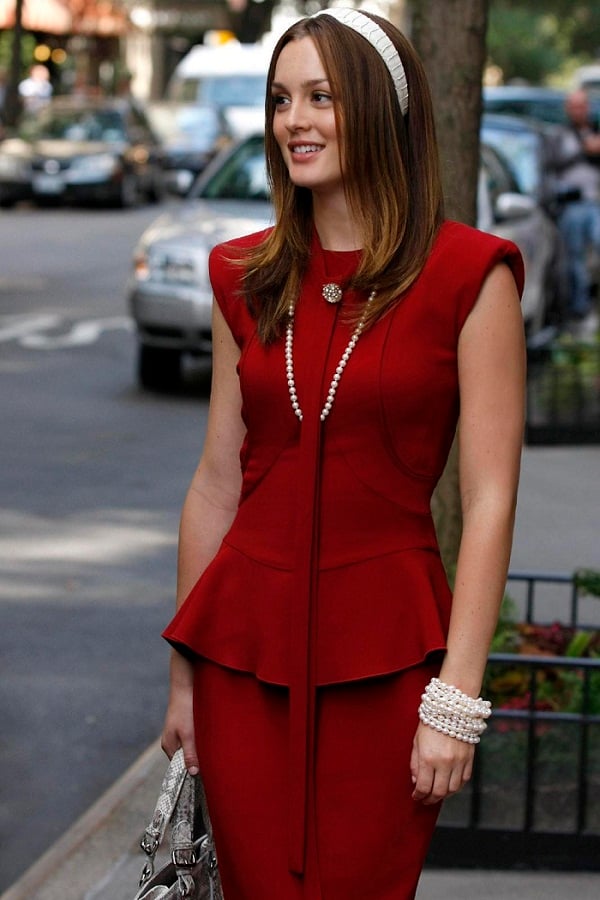 Those who have religiously watched this popular TV soap, will instantly vote Blair as their fashion inspiration. Pick up any viewer and she will confess you how secretly she used to admire Blair and was desperate to get into Blair's shoes. Blair's ultra chic, classic and ladylike avatars had made girls go head over their heels all those 5 years. Even today, she is a fashion icon to many.
This Drama queen always gets dressed for success. While her signature fashion elements are headbands and elegant dresses, let's take an inspiration from her wardrobe.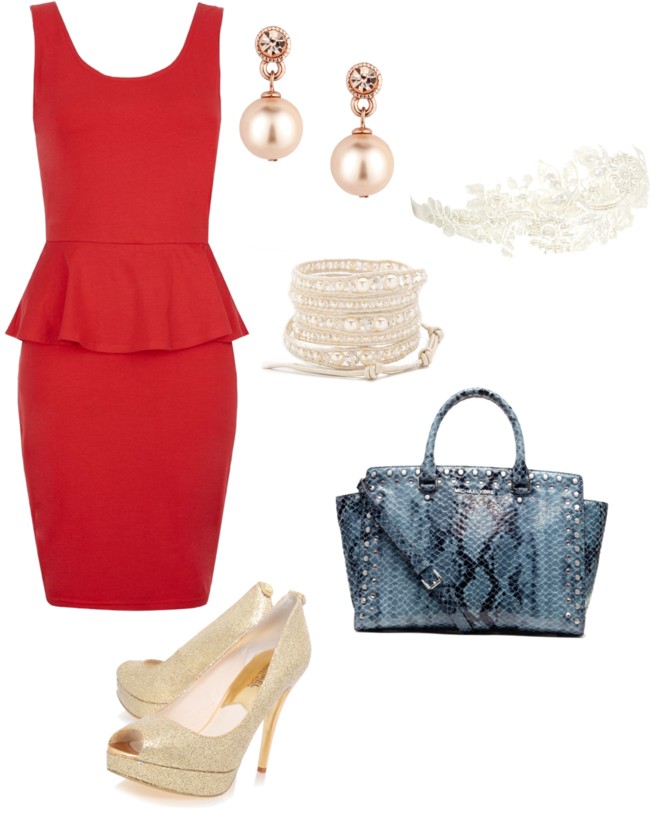 She had worn a dark red peplum dress paired with peep toe heels and python printed bag on her first day of University. And immediately it became one of the fashion icon moments of the show.
To get this look, even you'll require a beautiful body-con red peplum dress and pair it with peep toe heels, say York Platform Gold by Michael Kors and not to mention a statement animal printed bag, just like the Large Selma Snake-Print Satchel by the same brand. Since Blair had heavily accessorized her look yet in a subtle way, you can also add some pearls to do the talking. Do not forget to pull off the Sequin Lace Hairband, which was her signature style element.
Serena van der Woodsen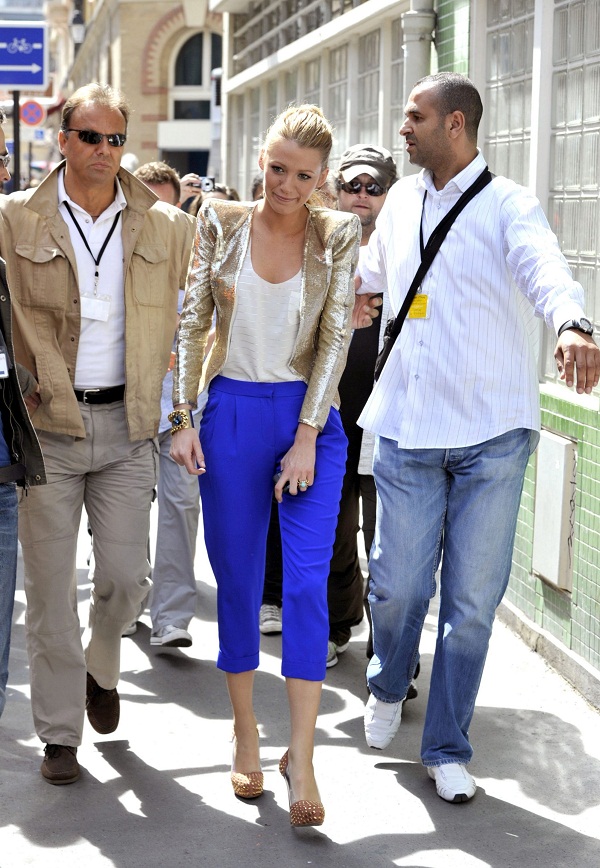 The bad girl gone good character, Serena played by Blake Lively was another fashion guru in the popular series. She was an expert at mixing eclectic pieces with classic textures and silhouettes. The way the character evolved from a  prep school pariah to the confident, stylish young woman is incredible. If you're serious about your image makeover then this is the best character from the show to take cues from. By season 4, Serena had dumped her disheveled schoolgirl look and was seen doing some serious fashion with closet being upgraded with classic and bold statement pieces, elegant outfits and so on.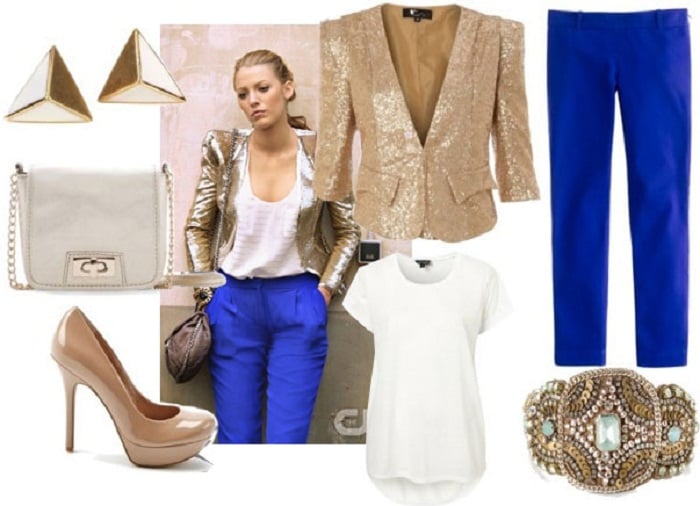 Serena's summer trip to Paris brought out the diva in her and can be considered to be some of her best outfits she had donned so far in the soap. The girl came out to be a  statuesque stunner. Let's take some cue from this gold-embellished look of hers –
To get this look, you will require a sequined blazer, say MANGO Veste Sequins Jaune and pair it with blue cobalt pants. Now sport a slouchy white tee under your blazer and pair your pants with nude pumps, an ivory-tone cross-body bag, spike earrings and an embellished cuff to give some high dose of glamorous elements to your fashion statement.
Lily Van Der Woodsen-Bass-Humphrey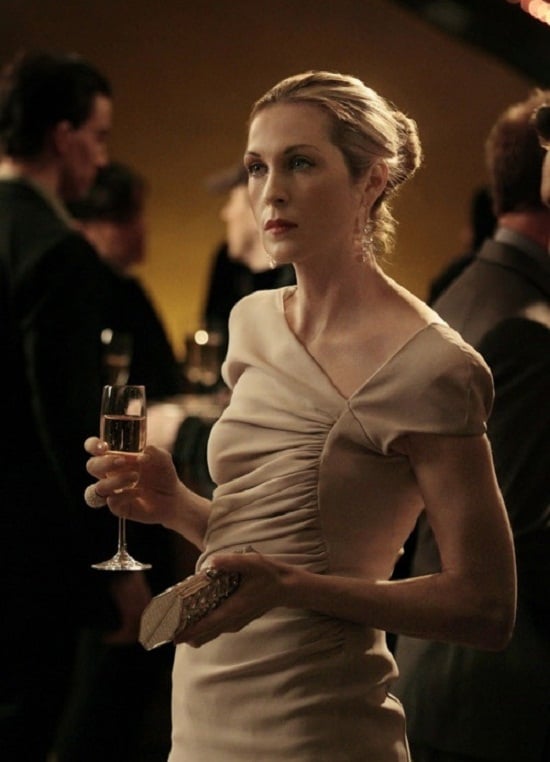 She may not be an ideal mother portrayed on TV, but her fashion sense is something which cannot be ignored. When it comes to personal style, Lily is at her best. Her addiction to neutrals, grey and beige are of no secret, but the secret sauce behind her fashion success is that she is well aware about accessorizing her outfits appropriately. How to accessorize your look without overdoing it – you can take a cue from her.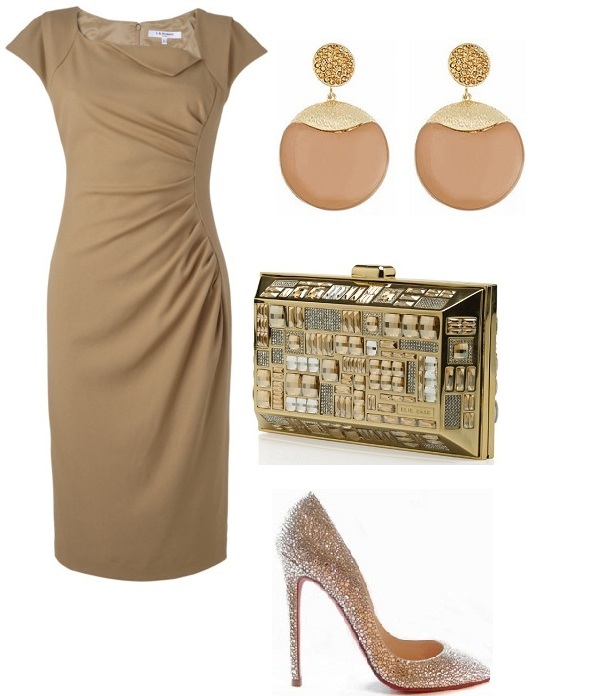 For this look, she has paired her grey L.K. Bennett Davina Dress with a pair of embellished nude Christian Louboutin Pump Shoes. The major highlight is her Elie Saab crystal gold clutch, while Blu Bijoux Nude Resin Earrings is a sober addition to complete her look.
Hope you enjoyed this post!