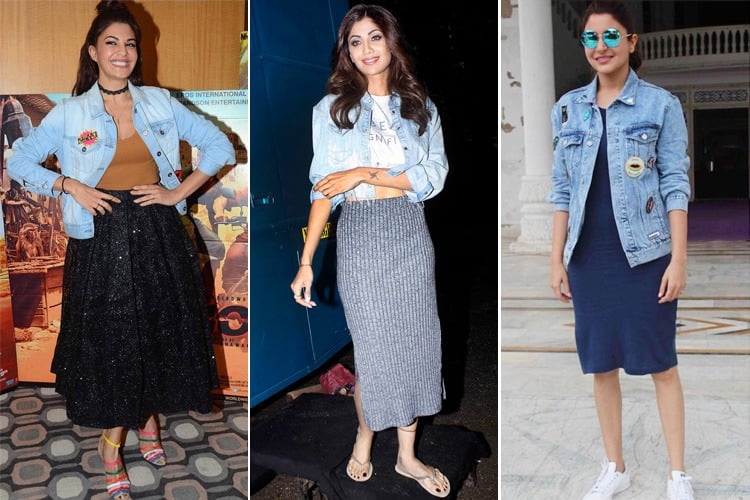 It's time to layer up with lighter yet wind shielding jackets. And, what better than denim jacket that flows with any outfit in style. They keep you warm and definitely don't cover the beauty of your outfit.
[Also Read: How To Style Your Denim Jackets]
These jackets have become more of a wardrobe essential and are solidly rocking in the B-world. C'mon let's pick some style tips for the awesome jean jacket from the fashion gurus of the tinsel town.
Sonam Kapoor
Sonam Kapoor, the B-town fashionista who fears not to experiment was spotted wearing denim jackets on two movie screening occasions – Dishoom and Chauthi Koot.
For the Dishoom screening, she went along with a fairly long jacket over black separates. She accessorized well with a choker, Alexander Wang handbag and Celine loafers. It was purely a black and blue playtime. Nice pick for an event or a quick-stop-by party.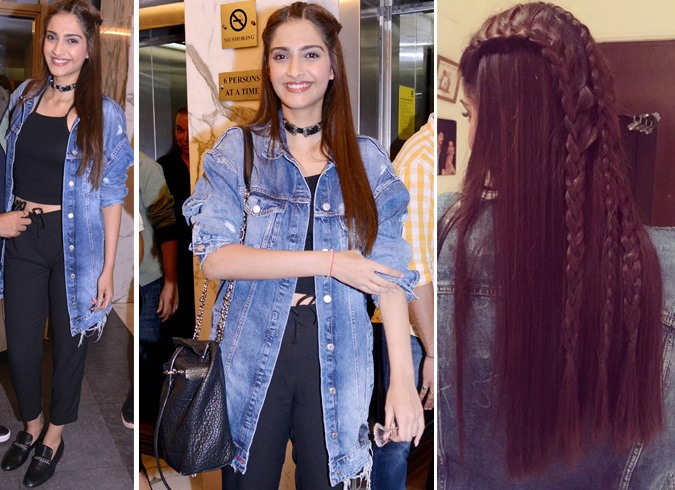 Denim on denim is wildly aped style but it can make or break your look. Wear it like Sonam and you are sure to get noticed. Looks like Sonam Kapoor loves to accessorize and also mostly pairs her denims with black hued accents. Love the red hot lips on her!!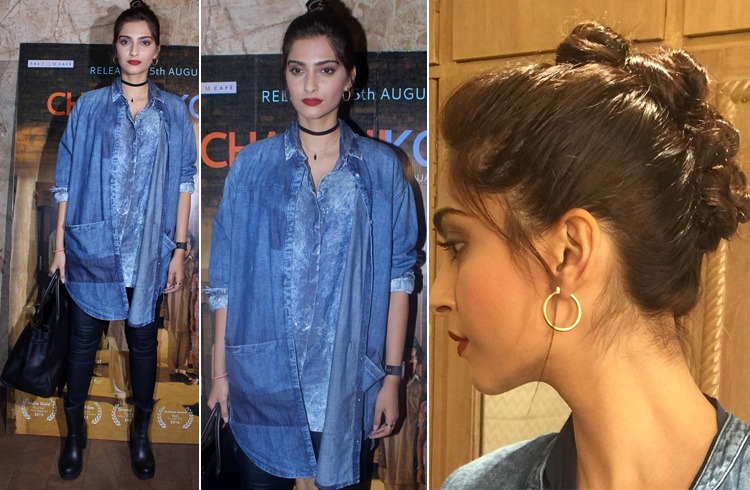 Sonam Kapoor's hairstyles for both looks, gives awesome hair goals to set in motion. The half braided hairstyle and the multiple knot style given by Hiral Bhatia are super fun and cool. Don't you think?
Jacqueline Fernandez
Want to try out something quirky? Go the denim jacket style like Jacqueline. She wore it on a shimmery Sameer Madan skirt and a tank top. The diva went ahead and personalized the jacket to promote her movie but you can keep it plain and simple. She proved that a denim jacket can be worn with a varied color palette.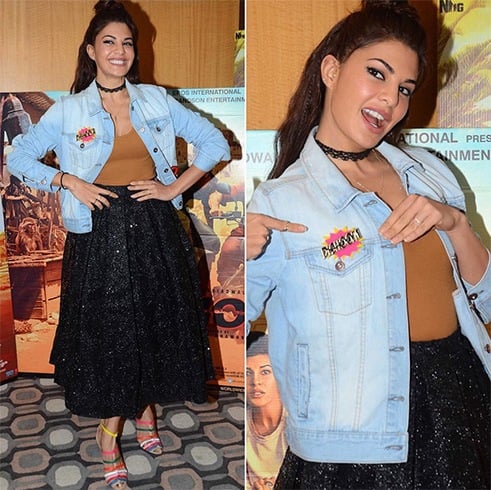 Katrina Kaif
This is one of the hottest pairing of the jacket that we have come across. The fringe skirt's drama, the subtle white top was paired stunningly by Katrina with the waist length denim jacket. Classic and cool, a perfect style to impress!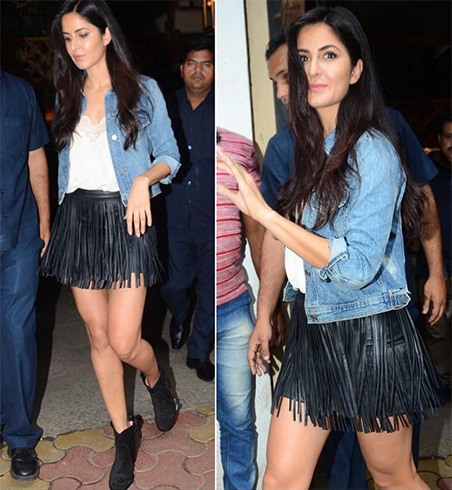 Shilpa Shetty
Shilpa Shetty very casually pulled on a stonewashed oversize denim jacket over a crop top and skirt. Denims are basically in different shades and it's important to piece it right with the rest of the outfit like the diva.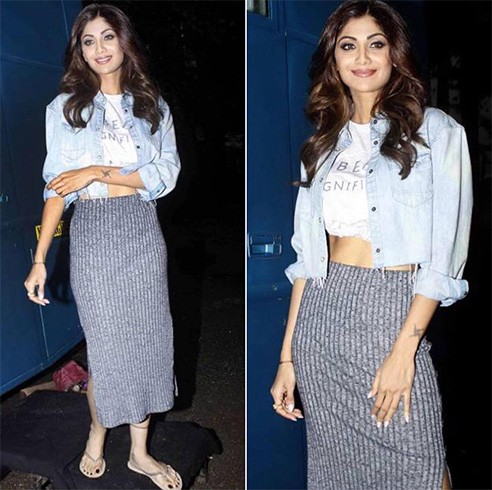 [sc:mediad]
Anushka Sharma
Turn on the fun side of yours in an appliqued denim jacket like Anushka Sharma. The actress looked classy and cool in a denim jacket over a stark blue dress. She paired it with sneakers and turned it into a sporty look. But if you want to keep it classy, pair it with lovely pumps.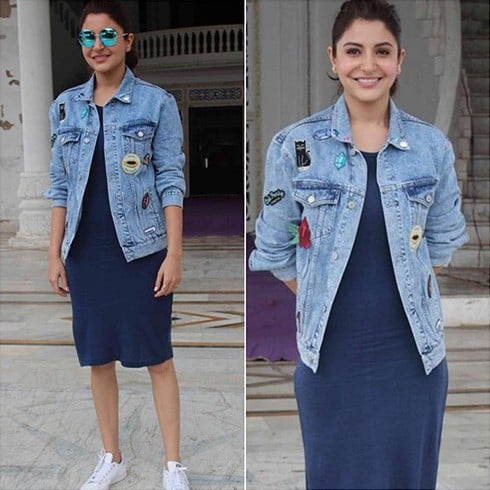 Kareena Kapoor
Now you might say this is not a jacket. And we totally agree but the denim shirt that Bebo styled in, can be worn as a jacket over an utterly cool tank top. Nice, huh? As you can see appropriate makeup and right accessories will add the charm to the look.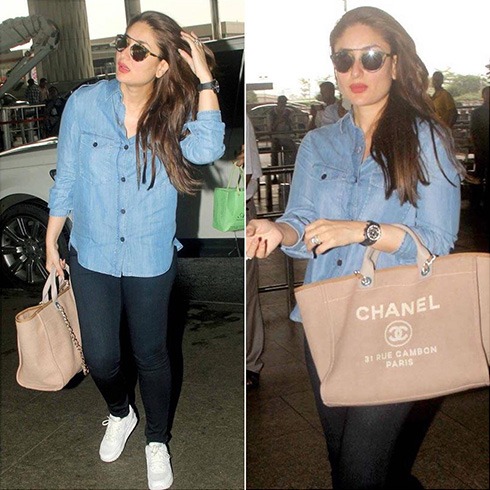 Now that you have the tips, brave the chill and shop for the right denim jacket to flaunt the style.
Images Source: instagram.com