It didn't surprise me at all to know that the style icon Malaika Arora Khan has launched her own fashion online store – Turquoise & Gold. The 40 year old item girl cum reality show judge cum film producer cum model has finally taken the plunge into her passion mainstream fashion domain.

Vogue's thumb up proves she's aced this task too. Apart from the physical store, she has also launched her online fashion label, TheClosetLabel.com that has already hit the Internet market with a boom.
Launching her own store had always been a dream for this fashion diva and finally she is now living her dream, which she had seen for over 2 decades now.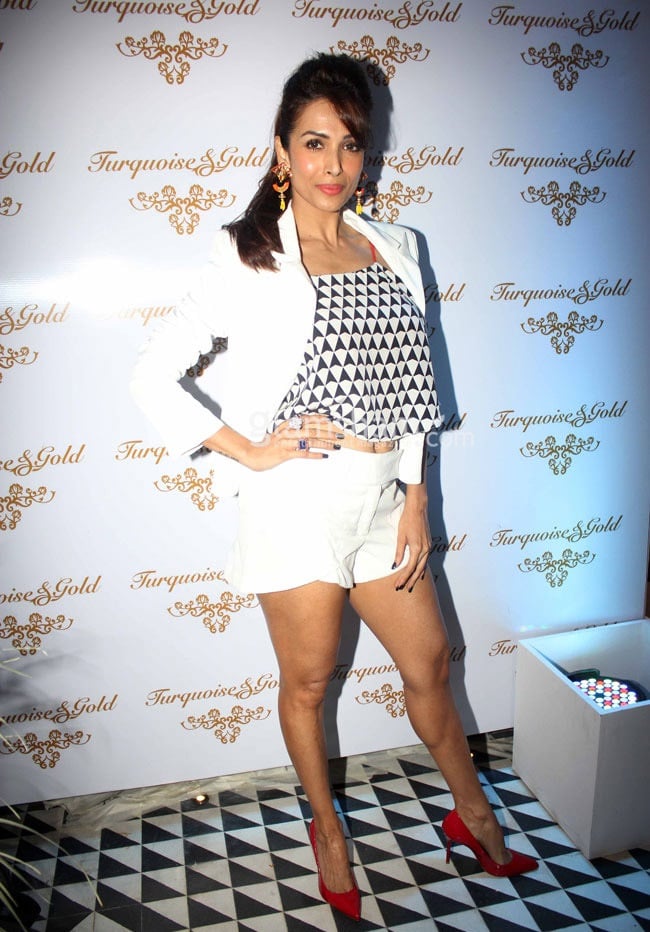 Malaika's 20 year-old dream come true
As per Malaika,
"It was on top of my bucket list. "When I gave birth to my son, people told me to start a maternity line. But when (holding company) The Label Corp came to me with a concrete plan for an e-commerce line, it finally made sense to do it."

The first hurdle to clear was Arora Khan's own public image.
"I'm always associated with fashion that's sexy or glamorous, and I wanted to move away from that image entirely," she explains. "We kept every shape and size in mind when designing the clothing range, rather than making clothes for models and alienating everybody else."

Taking tips from her experience
I am constantly amazed to see how mothers of two and at 40, can still give the young generation models a run for money. For years I have been closely following her style statements and frequently chronicled on her fashion quotient, right from her lame fem bot days, whether it's her Chhaiya Chhaiya song that brought her to limelight or being swaddled in a bandage to her Munni Badnam hui blockbuster to her recent embrace of demure silhouettes.
When I got to know that the Mrs. Khan was going to unveil her own fashion store by taking inspiration from Sussane Roshan, my curiosity was piqued. Much before her store was launched and there were talks doing round the corner of her e-commerce plans, I was wondering about her line – if her items would reflect the Malaika element who replaced skin-tight over casuals and towering heels over sandals. And if there are any chances she would turn out be a designer like Deepika Padukone did for Van Huessen even though it was short lived.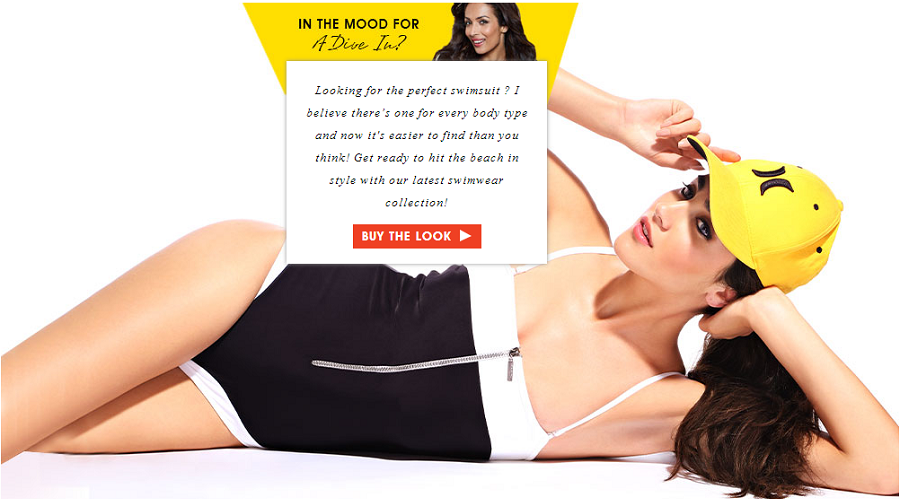 What her web store offers
As mentioned in her website that reads,
"With her discerning fashion sense and tasteful aesthetic, Malaika handpicks collections that are affordable but without sacrificing quality. Her unmatched sense of style is at the core of our distinct selection of clothing and accessories. As somebody who has been in the industry for several years, Malaika recognized the gap between high end quality apparel and everyday wear, and noticed that women only dress up when they go out to a party or for an occasion. And she wants to change this! Malaika wants you to look effortlessly stylish every single day, whether you're at the gym or rushing off to your 10 a.m. meeting."
So it's pretty clear Malaika isn't going to design clothes but run this store as she is the Creative Director of The Closet Label.
The website also gives some smart tips by the style icon like "Here's my little secret – I live in leggings" and "Skirts are my favorite way of adding unmistakable feminine charm to outfits".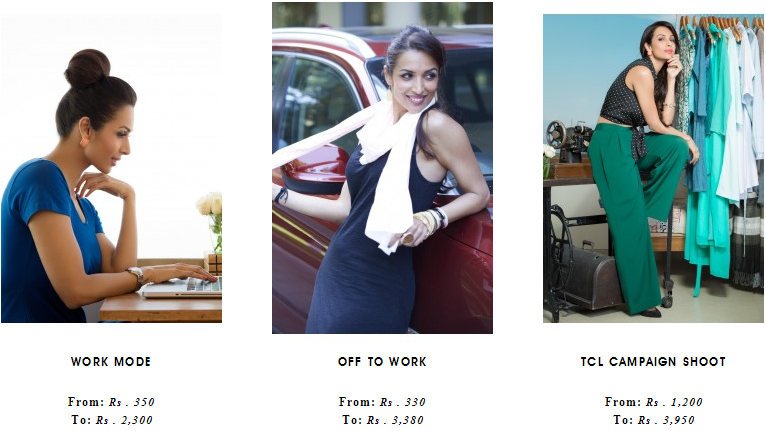 The Collection
The store offers a wide range of styles from v-neck tight tees, an array of viscose items, teensy shorts, palazzo pants, one-shouldered dress – everything that Mrs. Khan has donned so far minus the high end label tags. Keeping the focus at the market standard, her items will be affordable.
Other elite collections include the champagne-hued satin PJ set, which will require a mild exercise of your imagination. The clothes on the website are listed by category – tops, dresses, skirts etc. – and occasions such as lounge, sleep, swim, play and essentials, but it's just a very cursory re-organization of the limited number of clothes on offer.
The store offers a red halter swimsuit that comes with ruched detailing along the sides to cover the tummy fat, making you look slimmer. The lounge wear, floor-skimming skirts and hot shorts in jersey to name a few feature reinforced panels that suck in muffin tops and love handles.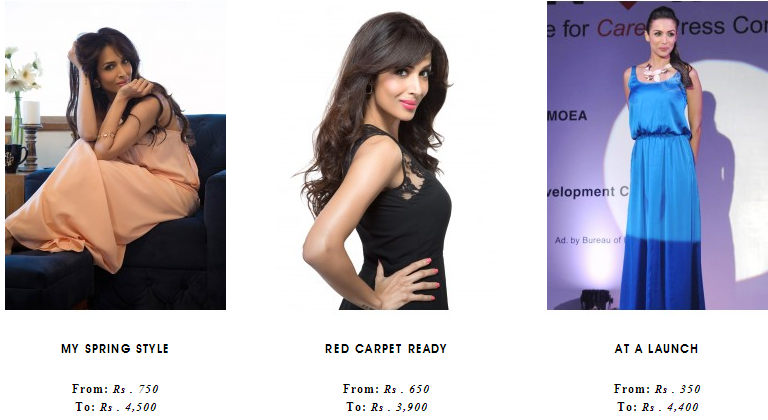 Image source: theclosetlabel.com
As per Malaika, "I've used all the tips I picked up during my modeling years, from my nieces and from other fashion portals."
Interacting with the media, she further said, "I am very excited to launch their first store in Mumbai. I love their designs, styles and silhouettes. Their clothes are fun and young and I own quite a few pieces in my wardrobe from the brand. Anyone looking for options for their resort holidays, Turquoise & Gold is the store to look out for this summer."
While Carrie Bradshaw of Hollywood, Sarah Jessica Parker launches her shoe line, our own Bollywood version of Carrie launches her clothing line to style up all Indian fashion enthusiasts.
Shop hearty!!