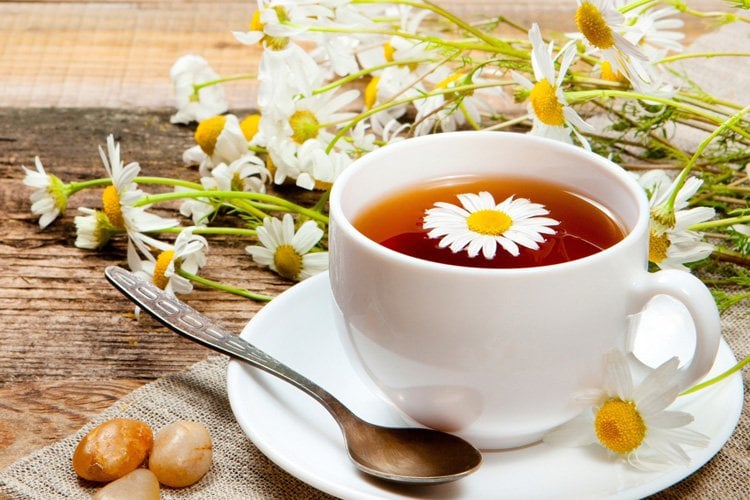 We assume chances of you not knowing what chamomile tea is are very slim. A household name, Chamomile, is well known for its amazing medicinal properties and unbelievable beauty benefits. The herb bearing golden flowers grows naturally in North America, Europe, and Australia during summers. The delectable fruity flavor of the flora has encouraged people to boil it in water and drink it as tea. Through decades its consumers have identified many Chamomile tea health benefits. A number of health-related concerns like stomach and intestine disorders, insomnia, anxiety, and mouth ulcers can be easily treated by drinking this herb. But these are just a few of the numerous health benefits of Chamomile tea, a few of which are listed here.
[ Also Read: Benefits Of Oolong Tea ]
Beauty Benefits Of Chamomile Tea
With its natural antioxidant, moisturizing and therapeutic properties, Chamomile tea acts as an amazing skin cleanser.
The flower with white petals has amazing healing properties that can treat conditions as serious as war wounds. The Egyptians, Romans, and Greeks have been using it as a curing salve for treating wounds.
Reading about the healing properties of it, you might wonder if chamomile tea is caffeine free. Yes, it is.
[sc:mediad]
Also an excellent natural beach, chamomile tea helps lighten your skin and reduce sun burns and tanning. It accelerates the blurring of scars and spots, tightens pores along with mollifying the skin. The mitigating properties of the naturally abundant herb work magically towards soothing skin irritation and itchiness. It cures eczema too. People suffering from acne have been benefitted by the antioxidant properties of this magic potion.
The radical damage our skin suffers leads to premature aging, something that we all abhor. Drinking chamomile tea helps to fight the radical damage and aids in regaining the youthful charm and glow of the skin.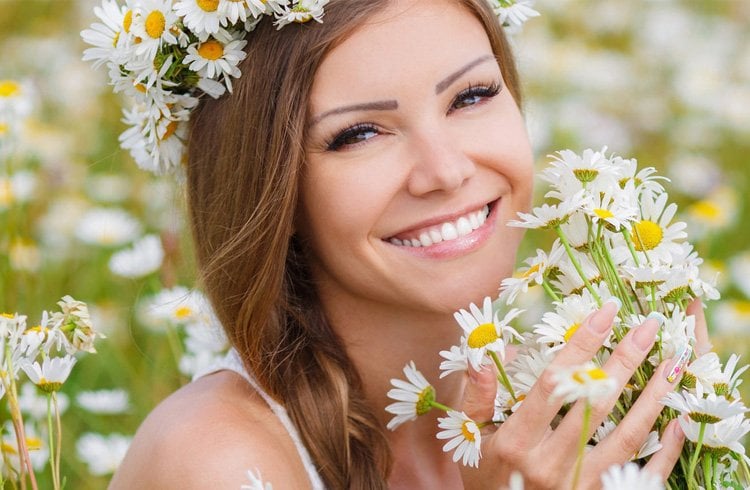 Tired eyes would love a bag of soaked chamomile tea after a day in front of the computer. Placing chamomile tea on eyes would reduce puffiness also. Having these sacks on eyes for five minutes every day will also rid you off of dark circles.
You may use chamomile tea as a body and face scrub too. Blend the dry tea particles with powder milk and use it in the shower. They would scrub the skin off of dead and dry skin cells, revealing new skin.
Winters are harsh on skin and raids it off the natural moistures. Drinking chamomile regularly will result in restoring natural moistures in skin from within. To gain more benefits its moisturizing properties, you can include the water of chamomile tea in your face packs.
Chamomile tea benefits are not limited to the skin. Wondering what's chamomile tea good for other than skin? Your hair gains many advantages from this beautiful flower. The herb is a miraculous product for enriching the color of hair and making it radiant enough to reflect the sunshine, especially if you have blond to light brown hair. If you have dark hair and want to color it naturally, using chamomile regularly is the best idea as it will bleach your hair naturally. Regular application of chamomile tea on hair will also prevent dandruff formation.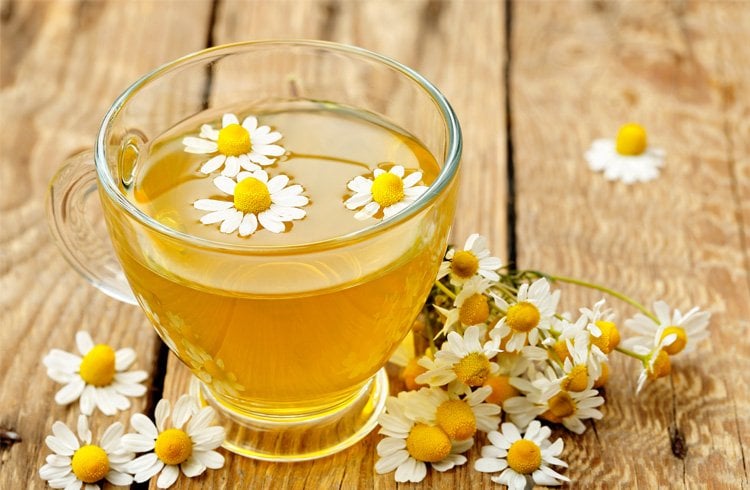 Health Benefits Of Chamomile Tea
Other health benefits of chamomile include weight loss. Drinking two cups of chamomile tea regularly for three months will produce a noticeable difference in your weight.
There is also an inverse relation between Chamomile tea and anxiety. It is, in fact, one among several other herbal teas that relieve people from anxiety and depression. The therapeutic drink calms down the patient and cures other similar symptoms that lead people to make extreme life threatening decisions.
[ Also Read: Chamomile Tea For Sore Throat]
Doctors have also found the drink to be a very good sleep-inducer and mild tranquilizer. The Sedative effects are reasoned by the presence of flavonoid, apigenin binding the benzodiazepine receptors in the brain. This is the reason many people prefer to have a warm cup of chamomile tea before going to bed.
Women going through the menstrual cycle and suffering the periodic cramps will find some respite after consuming a cup of chamomile tea as it relaxes the muscles of the uterus.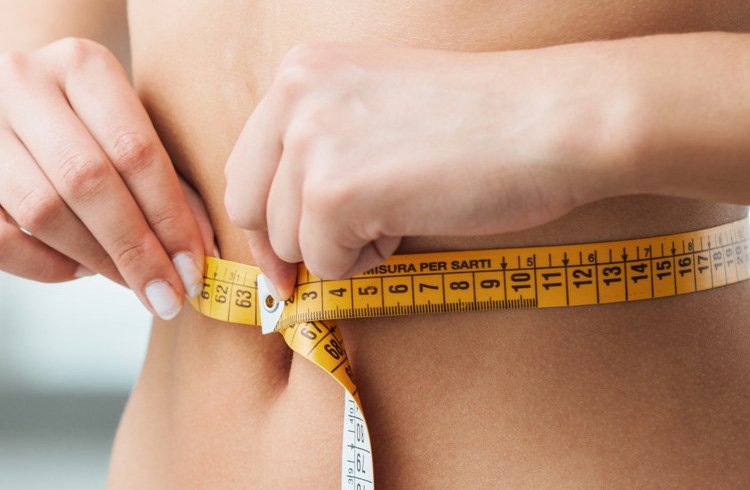 Chamomile Tea Side Effect
Though the medicinal flower has numerous benefits, there are a few side effects of this drink too. The most common of which is the feeling of nausea and vomiting after sipping a cup of highly concentrated chamomile tea.
People with pollen allergy might want to check with a physician before resorting to the drink.
Chamomile is a natural blood thinner. So, if you are on blood thinning medication, you might want to avoid drinking this tea.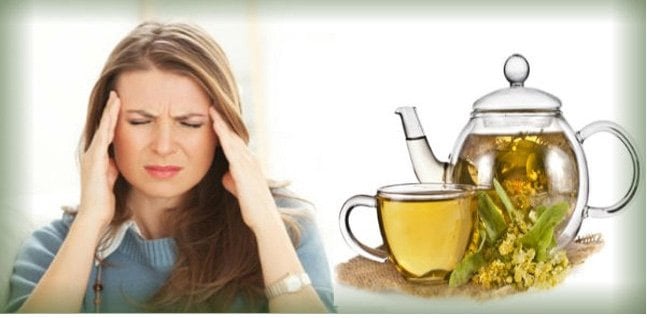 Now that we are well aware of chamomile tea benefits and side effects, it is safe to say that we all agree, the benefits of this Ayurveda drink is manifold with just a few drawbacks. Unless on heavy medication or allergic to daisies, we all can enjoy a cup of well-made chamomile tea every now and then.