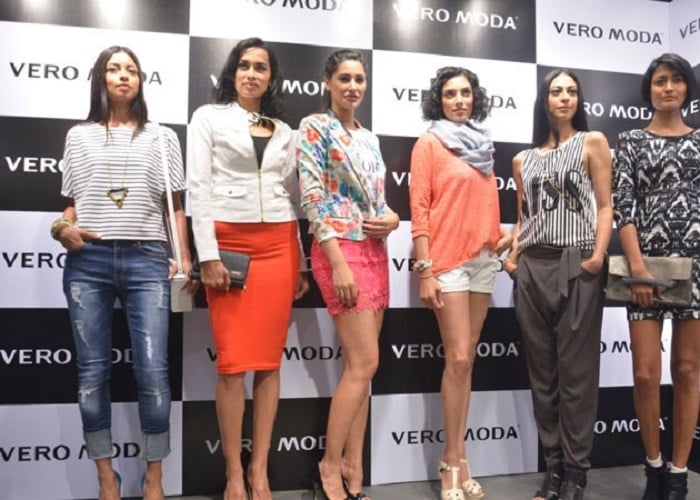 The mercury has risen endlessly this summer. While every one of us is struggling hard to keep ourselves cool, the wardrobe selection is the most frustrating thing of the daily morning routine.
No matter how comfortable we are inside the workplace and home, the moment we step out we face the wrath of the sun. From profuse sweating and tanning to suffocation and pollution, the day just becomes tiring and exhaustive cursing ourselves for going out to work.
While we do not have any control on the rising temperature and surrounding environment, we can however take care of our wardrobe selection that can keep us comparatively cooler and relaxed without compromising with style.
Actress Nargis Fakhri, who was in New Delhi last week to launch a new fashion store in the capital, shared her top five summer wardrobe essentials with a news channel. The 34 year old actress was in Delhi to launch the new store of Vera Moda at Khan Market.
The Rockstar actress looked like a fashion diva, as she showed up in a bright pink crochet short skirt, which she had paired with a top and well-fitted floral jacket.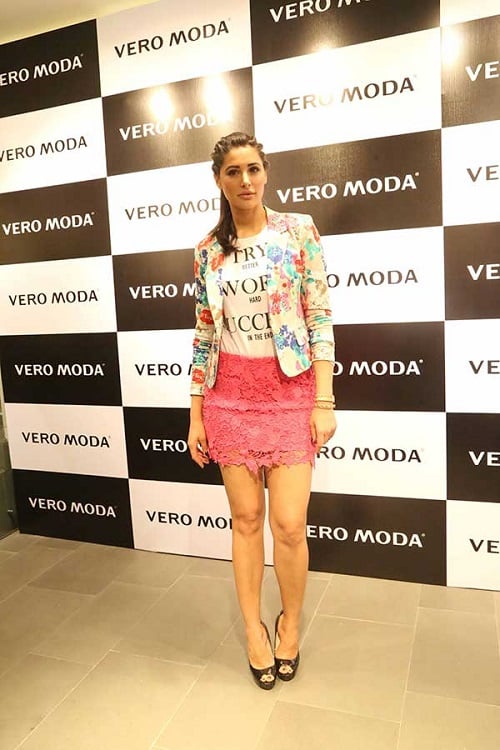 "I'm happy to be associated with an international fashion brand like Vero Moda. The collection at the store is chic, trendy and stylish and I can spot many pieces that go well with my style. With a variety of designs and silhouettes to choose from, I really couldn't ask for more," said Nargis.
The store was inaugurated by Nargis along with models including Surily Joseph, Noyonika Chatterjee, Sapna Kumar, Indrani Dasgupta and Tamara Moss.
When interviewed by the media, the actress had this to say about fashion,
"Fashion is a form of expression and it allows every human being to express themselves creatively. They are able to form their own identity when it comes to clothes. It lifts a person's self-esteem. It's a part of everyone's life. You can't ignore it."
Nargis describes her own style as experimental and she loves variety in her wardrobe. Therefore, she is sometimes seen in a lovely long summer dress and short and sexy outfits in the next moment.
The actress further revealed that she prefers to pair her short outfit with a cool jacket so it doesn't look too sexy. For her variety is the keyword.
For Nargis, the five essentials every woman should have to look 'cool' in the scorching heat are shorts, comfortable cotton T-shirts, tank tops, long flowing summer dresses and crochet tops.
Nargis admires Sonam Kapoor, Varun Dhawan and Deepika Padukone for their summer style. Nargis also choses Bollywood ladies over the men as far as fashion is related.
"Women dress better than men, they care about what they wear. They know their bodies and what looks good on them," said the actress.
Nargis was last seen on the silver screen opposite Varun Dhawan in Main Tera Hero, a movie in which her own wardrobe was rather 'cool,' to take a word out the actress' lexicon.
Check out the video!
Ciao!!