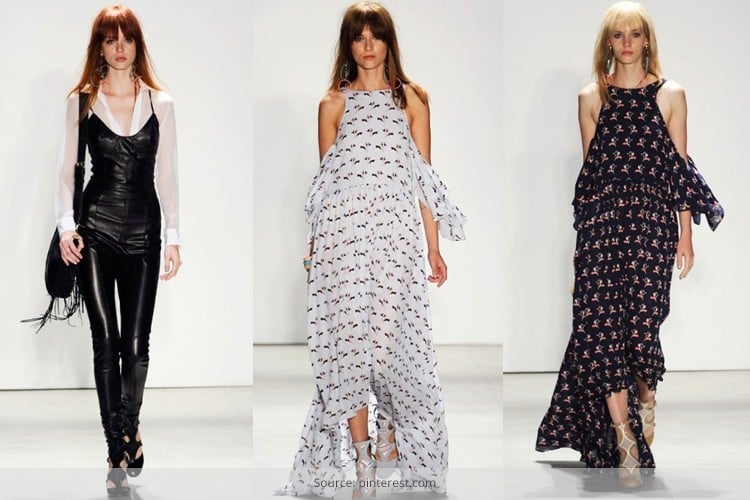 New York Fashion Week always brings us something new and exciting. Well, we aren't talking about the designs. That's a given – new and fresh designs every season. The new and exciting thing that we are talking about today is how the designers present their designs.
And when it comes to presentation of outfits, we think Rebecca Minkoff is the master!
At her Spring Summer collection, Ms. Minkoff collaborated with Intel and had drones present up in the air which gave her show the much desired eclectic outlook.
Her collection was "futuristically-skewed" which made the presence of drones a very valid thing.
She presented a total of 20 designs which had us gawking in the end! Her collection was all about knee high gladiators, leather-lace-chiffon fusion and a colour palette that reminds you off the 1960's London. Very Boho, yet very chic!
Let's take a look at her collection, shall we?
Is White Your Thing?
Nothing Says Boho More Than This
We Need This, Right NOW!
Do You Spy Another Interesting Pattern?
And, The Leather Is Back!
[sc:mediad]
Which Desi Celebrity Would Wear This?
[Also Read: New York Fashion Week 2016]
I Can Imagine One Of The Kardashian's In This
So Gwyneth Paltrow -ish!
Love it!
Can't wait to see how these collections look off the ramp! We are in LOVE!!