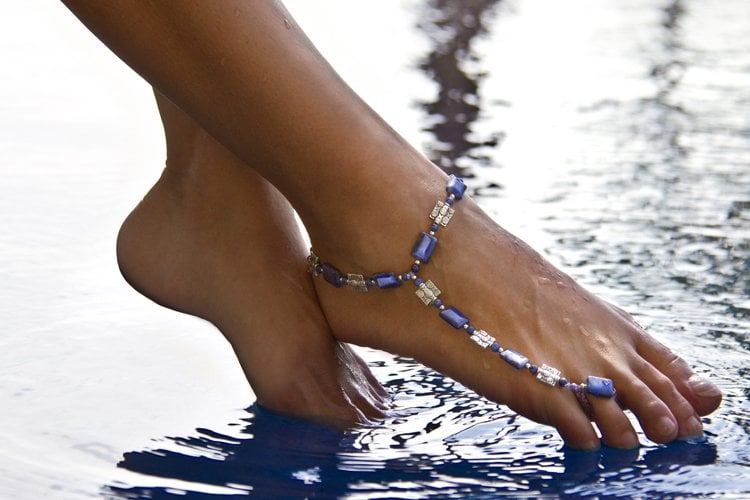 If you're a fan of DIY projects and love to try your hands at some new DIY accessories, then we've got just the thing for you – DIY anklets. These easy-to-make anklets are rustic and will make for some great gifts.
LETS GET STARTED WITH DIFFERENT DIY ANKLET PATTERNS
There are three materials that are perfect to work with when it comes to anklets and they are:
Hemp twine
Thread, and
Leather strips
Below are some very cool ways in which you can make anklets using one of these materials.
[Also Read: Chunky Anklet Patterns]
Braided Anklet
Things needed:
Hemp twine, thread, or leather strips
A pair of fabric cutting scissors
You need four strands to work with for this braided anklet. The length of the strands should be four times that of the size that you want.
Step 1
Gather the four strands, fold them in half and tie a knot at the folded end so that you end up with a loop as shown in the photo.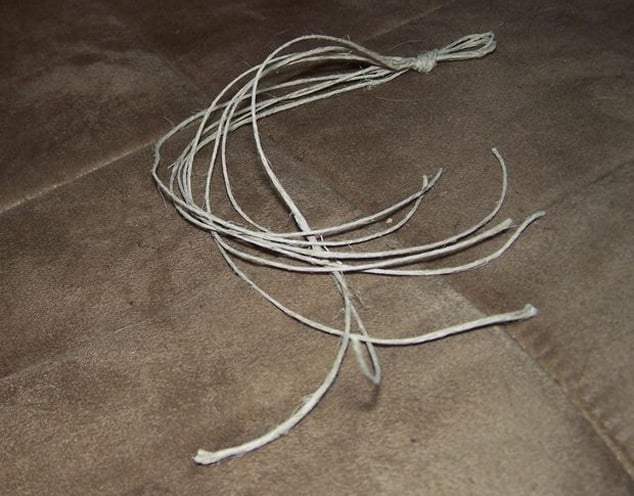 Step 2
Separate the strands into two equal sections (i.e. four strands each). Now start braiding using the fishtail braiding technique. If you're not familiar with the technique, here's a quick how-to guide. First, take the outer strand from your left section and bring it over to the right section. Then take the outer strand from the right section and bring it over to the left section. Continue doing this to create your fishtail braid.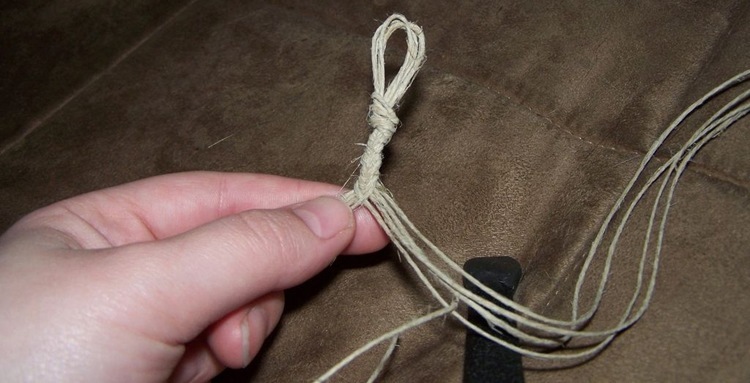 Step 3
Once you reach the end of the rope, tie it up in a chunky knot that you can then put through the loop at the other end to secure the anklet.
Once you master this fishtail braid anklet, you can move on to some of the more complicated and intricate braids.
Tip: Make a DIY leather anklet using this method for a super cool look.
Note: You can attach hooks and clasps at the ends to secure the anklet if you want.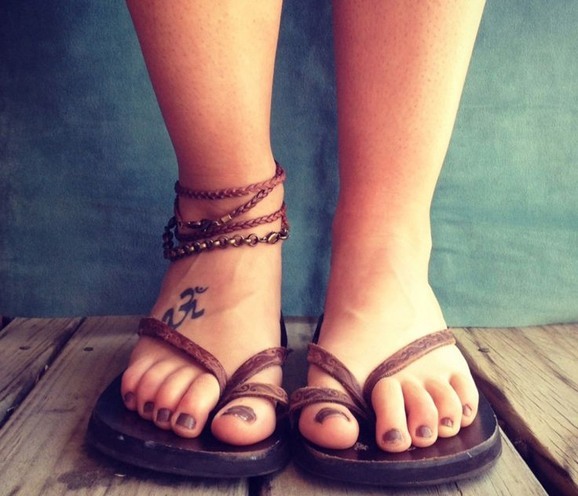 Beaded Anklet
Things needed:
Hemp twine, thread, or leather strips
A pair of fabric cutting scissors
Beads
Follow the procedure mentioned in the above tutorial; the only difference is that here, you are going to occasionally string in a wooden or crystal bead while braiding the strands. This way, you will be adding more color and detail to your anklet, thereby making it much fancier.
[sc:mediad]
Tip: A DIY thread anklet looks best when using this method.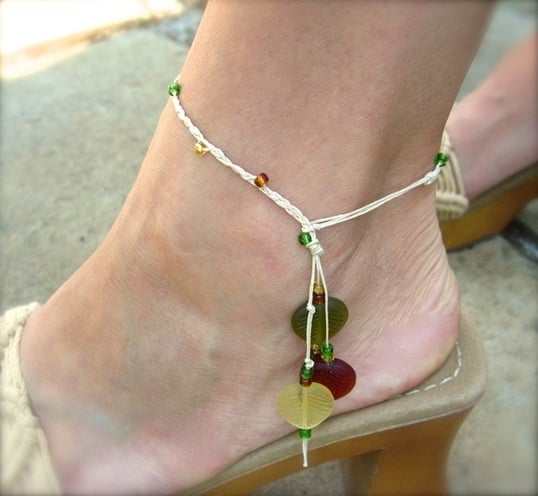 Knotted Anklet
Things needed:
Hemp twine, thread, or leather strips
A pair of fabric cutting scissors
Beads, shells and other embellishments
This is perhaps the easiest DIY anklet that you can make. It involves no braiding or looping and is perfect for those who do not have the patience to be braiding stuff.
Measure out and cut the required length (Note: you do not need four times the length as we will not be braiding the twine in this method). String the beads and other embellishments as per your preference and knot on either side to keep them in place. Knot the ends onto your foot when you want to wear the anklet.
Tip: A DIY hemp anklet works best for this look.
DIY anklets are one of the easiest things that you can make. You do not need a lot of things to make them and they look super cool once finished. Make sure you buy all the items needed in bulk because once you get started, we can guarantee that you're not gonna want to stop.
Below are some more inspirations for DIY anklets. Get your girlies together and have some fum with them.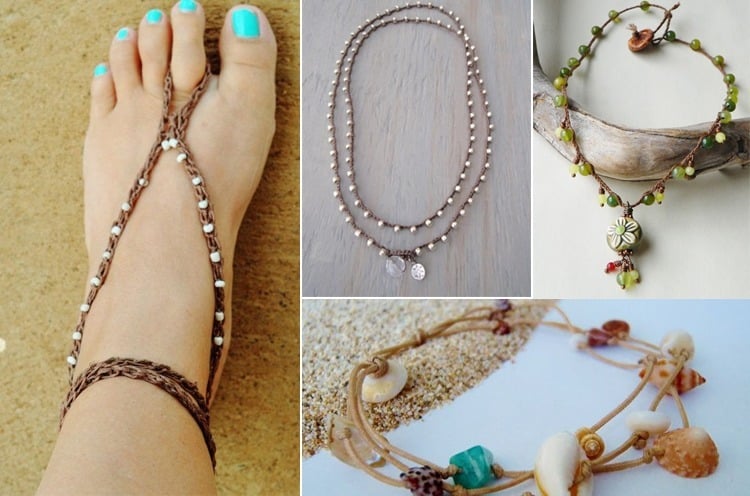 Have fun making DIY anklets and be sure to gift them to your friends, they'll love it for sure!
Images Source: pinterest