There's a reason Olivia Taylor fashion profile is next-level-fierce. She's also a major trendsetter. Several times, we've seen the actress in jaw-dropping looks gracing the red carpet. So which styles did the actor was seen in? Read on to find out.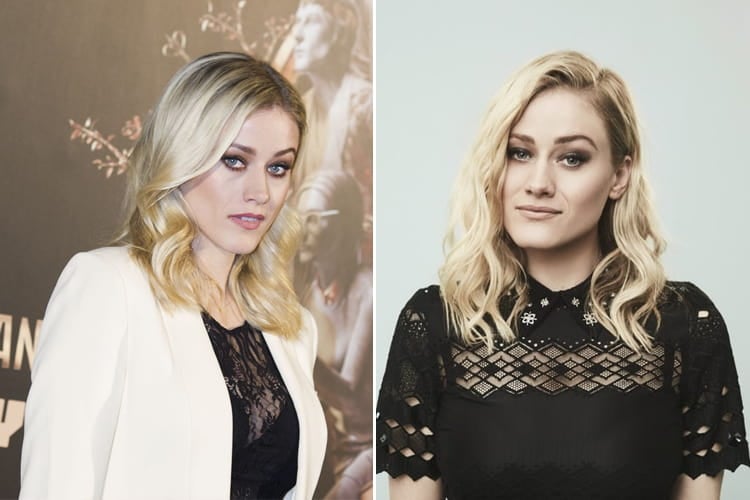 About Olivia Taylor:
Olivia Taylor Dudley was born in California, Central Coast. At the age of 17, the SyFy actor moved to Los Angeles. She is better known for her series and movies like The Vatican Tapes, SyFy series, The Magicians, and Paranormal Activity: The Ghost Dimension.
Personal Life:
Want to know all about the actress? Take a look.
Olivia Taylor Biography:
Name
Olivia Taylor Dudley
Olivia Taylor Dudley Age and Date of Birth
[celebrity_age_calc data="1985-11-04″] 4th November, 1985
Place Of Birth
Morro Bay, California, United States
Sun Sign
Scorpio
Nationality
American
Religion
Christianity
Occupation
Actress, Model, Activist
Education
Graduated from Morro Bay High School in 2002
Marital Status
Unmarried
Occupation
Actress
Olivia Taylor Dudley Height
160 cm
Olivia Taylor Dudley Weight
55 kg
Eye Color
Blue
Hair Color
Brown
Shoe Size
9 (US)
Dress Size
10 (US)
Family Status:
Father
Jim Dudley
Mother
Saundra Dudley
Education:
Olivia Taylor was homeschooled from seventh to tenth grade.
Graduated from Morro Bay High School in 2002.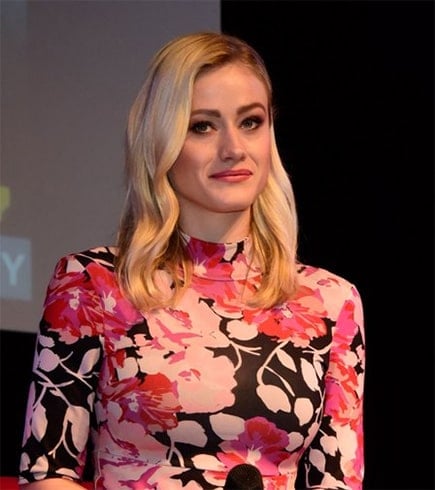 Occupation:
Olivia Taylor Dudley is a gorgeous American actress better known for her roles in Chemobyl Diaries in 2012, and Paranormal Activity: The Ghost Dimension in 2015. But the 33 year old performer is better known for her Syfy's drama fantasy series, The Magicians where she played the character of Alice Quinn.
Titles:
Olivia has appeared in several movies and series so far. Let us take at her work till date:
Title
Role
Year
Film Roles
The Anna Nicole Smith Story
Dancer
2007
Remembering Phil
Susie's Girlfriend
2008
Birds of a Feather
Reality Girl #5
2011
Chillerama
Nurse Unger/ Laura
2011
Chernobyl Diaries
Natalie
2012
Dumbbells
Heather
2014
Transcendence
Groupie
2014
The Barber
Kelli
2014
Appleton
Gracie
2015
Dude Bro Party Massacre III
Motherface
2015
The Vatican Tapes
Angela
2015
Paranormal Activity: The Ghost Dimension
Skyler
2015
Chuck Hank and the San Diego Twins
Trash
2016
Television Roles
NCIS
Jancey Gilroy
2011
CSI: Miami
Elizabeth Clark
2011-2012
Don't Trust the B….in Apartment 23
Katarina
2012
The Mindy Project
Tattoo Girl
2013
Arrested Development
Rose
2013
Uproxx Video
Various
2013-2014
The Comedians
Barista
2015
The Magicians
Alice Quinn
2015-Present
Aquarius
Billie Gunderson
2016
Curb your Enthusiasm
Female Swinger
2017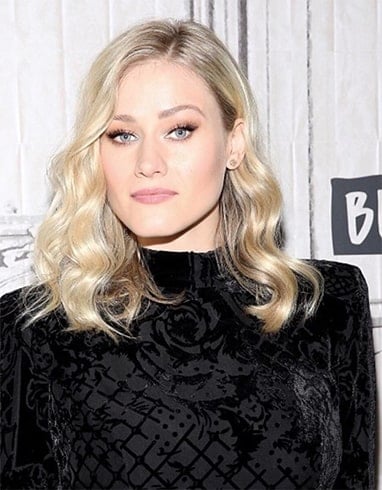 Fashion Profile:
Olivia Taylor fashion profile has reached never-ending popularity. Having introduced into the television and movie world with her noteworthy roles, the actress is fast becoming the fashion world's most popular diva. With her empowering roles and fierce attitude, we're inclined to show you her best side.
We chart Taylor's best style evolution. Check it out.
Olivia Taylor received a lot of likes for the outfit she wore at the 2018 Entertainment Weekly Pre-sag party in LA. The actress covered up in a classy way with a stunning dress.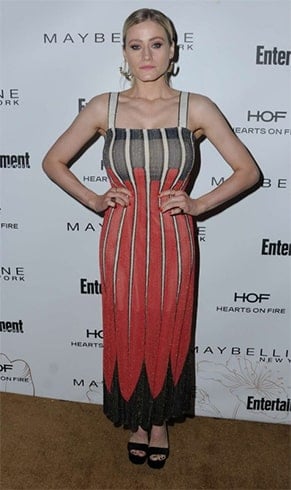 At the Elton John AIDS Foundation Oscar Viewing Party, Olivia Taylor nailed her look. Everyone still remembers this iconic style-up of hers.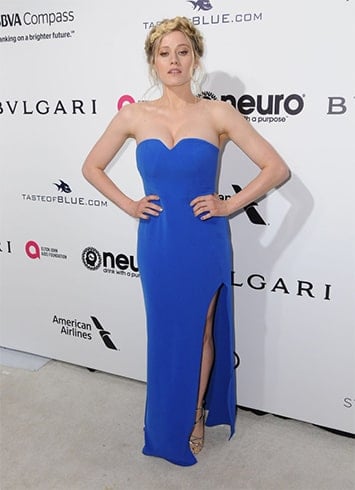 On-screen isn't the only place Taylor shines. When it comes to red carpet appearances, the actress knocks full power to the UCP Celebrations at Comic Con, San Diego.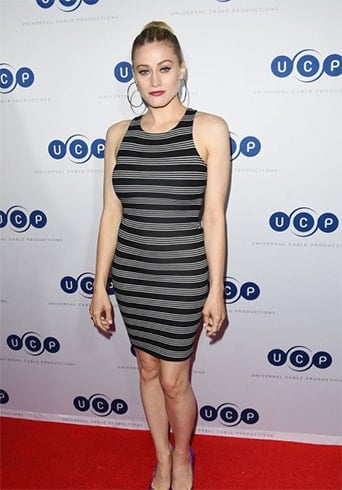 You want sparkle? Olivia's got your sparkle. And she proved that perhaps it's right to hit center stage with the right amount of all-shimmer.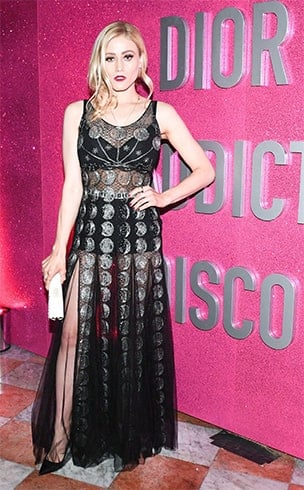 Dudey may have a thing for all-black looks, but the dress she rock on NBC Universal Winter Press Tour, 2017? To that we say: yessss.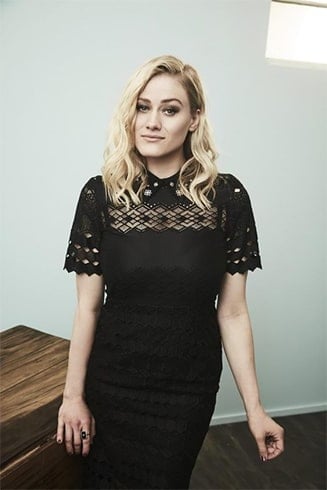 Beauty:
Olivia Taylor Dudley has incredible skin and we are sure you've noticed this. She discusses why moisturizing is essential for her and how the effects show up on her body with time. To know about Olivia Taylor's beauty secrets, read ahead.
Olivia washes her face twice a day using charcoal soap and follows up with moisturizer.
One of her favorite moisturizer is Egyptian Magic, a natural beeswax product. This is her go-to-night-cream.
Apart from all that, she believes a balanced diet of healthy food helps in attaining beautiful skin.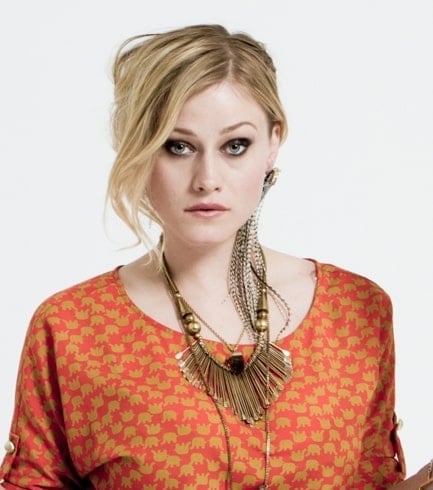 Fitness:
It's tough not to take a look at Olivia Taylor's fitness routines without being surprised with her stunning physique. Her body is well-toned and strong. And she's also always looked stunning in any looks. So if you are questioning as to how she maintains her body, then we have all the answers to Olivia Taylor's fitness secrets.
[sc:mediad]
Exercise Routines:
Olivia Taylor has carved her stunning physique by doing a lot of weight training. She goes to gym four times a week. While she is not preparing for any movies, she is known to dabble between stretching exercises and cardio. Sounds like a fantasy hero exercise routine to us!
Olivia Taylor diet plan:
Olivia is strict about what she eats. Do you know she was a vegetarian for 15 years? During that period, she learnt a lot about cooking and selecting organic food.
Here is a breakdown of her diet plan:
Breakfast- Poached eggs, veggies (kale or spinach), and fresh coffeeLunch-Veggie salad including carrot, beetroot, almond, and kale.
Evening snacks- Organic popcorn or fruits.
Dinner- Ginger veggie soup with shredded cilantro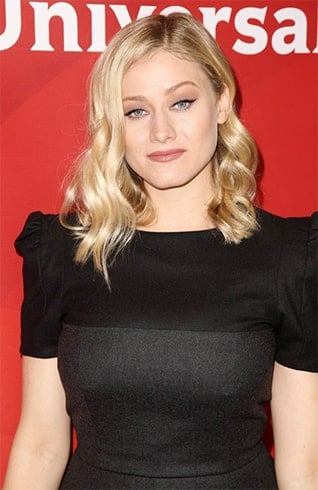 Social Official Profiles:
Follow Olivia Taylor social profiles here:
Dudley's passion is acting and producing movies is evident. We hope all her passion culminates into something for future work.
We hope you enjoyed through her fashion profile. If you wish to see your favorite celeb featured next, then do write in to us in the comment box below.