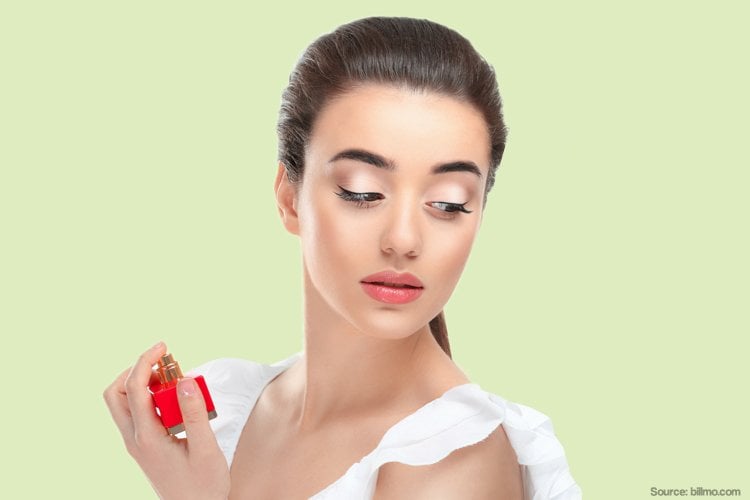 How many times did you wish you were smelling great all day long? It's not once but all the time, and all day long, right? But how feasible it is to carry that tall fragrance bottle in your handbag? Not possible unless you have got a huge bag with you. And then body mists don't last the whole day.
Hey, no worries. Here is a fantastic way out – in pocket-size perfumes.
This new format brings innovation in perfumes, particularly for the urban youth who cannot move around without putting a spray on themselves. So you can well imagine the supreme comfort you get when you carry pocket perfume bottles in your clutch bag.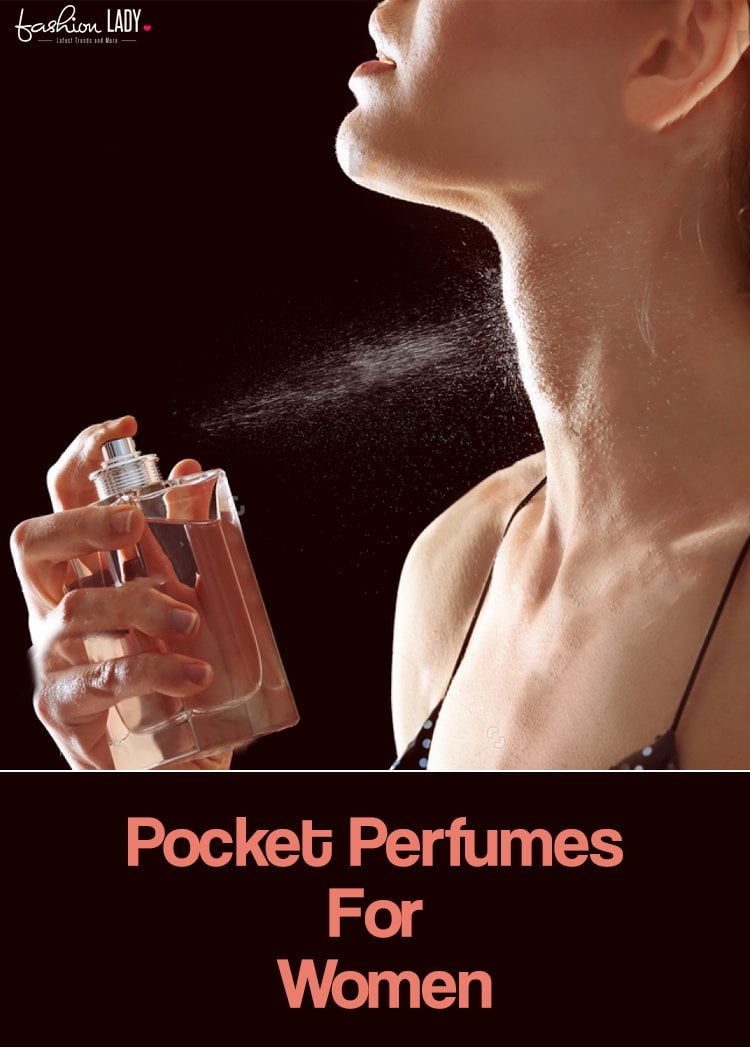 Moreover, the miniature size pocket perfume spray is an ideal option to be taken along with you everywhere. Plus they keep you smelling good when you need it the most – say for a date or an official meeting or when you feel your body odor is making you feel embarrassed and uneasy.
On this happy note, let's check out these 12 pocket perfumes which are easy to carry with you.
Call them best pocket perfumes and very much trend-worthy. Here we go.
1. The French Factor Flower EDP – 30 ml:
Soothing smell for the summer heat
2. ITC's Engage ON:
This pocket perfume in India is a fresh concept from ITC asking the consumers to carry perfumes in their pockets. Opines Tista Sen, SVP & National Creative Director, J. Walter Thompson on Engage ON Pocket Perfume "With this new product innovation, perfume needn't be just what sits on your dressing table but something you can carry with you. And use it anytime, anywhere."
Available for men and women.
Made for everyone who has a young mindset
Promises up to 250 sprays
3. W.O. W. Perfumes Black Poison For Women:
Sweet lingering vanilla note at the heart
4. Marks & Spencer Women Aqua Eau De Toilette:
The perfect pocket perfume for girls
Sparkling scents of the sea combined with fragrances of rose, violet, and lily of the valley with cedarwood notes.
5. Iba Halal Pure Perfume First Lady:
Glamorous and sophisticated floral fragrance
Perfect for the young women of today
6. Sultana:
The golden effervescence of Indian Saffron and sweetness of tea rose makes "Sultana" indeed qualify as 12 best pocket perfumes which are easy to carry with you. Expect a regal touch as this exotic fragrance is fit for queens.
Ingredients include Indian saffron and Tea Rose Castoreum
100% Pure Natural Attar made from organic ingredients.
No artificial oil, no ethyl alcohol.
Aromatherapy, blended with essential oils, cruelty-free, and herbal.
7. Eva Deo:
Small travel-friendly deodorant.
Fits in your purse or your pocket with ease
Three variants – Fresh, Glee, Pop
The Triclosan in it combats body odor
Priced at INR 30/- for 8 ml
8. Naughty Girl Fragrant Body Spray:
1 Bottle promises 500 Sprays
Long-lasting powdery fragrance for women
Combines the luminous essence of citrus with a rich floral heart and a woody, musky base.
Top notes – sweet and zesty mandarin and aromatic grassy notes.
Heart notes have blue hyacinth, peach flower, iris, nectarine, wild rose and red cyclamen
Base notes include a blend of sandalwood, cedar, and musk.
9. Perfume Booth Selfie (Pack of 7) – Sophistique Women:
A unique concept, Perfume Selfie gets you 7 different International Perfumes
The idea is that you can smell different every day for different occasions
Contains 7 fragrances, a perfume case, and a gift voucher.
The Perfumes are Emper (Urban Woman), Chris Adams (Dreamz Woman), Lomani (Lomani white), Creation (Creation Jasmine Noir), My perfume (Beyond Beauty), Maryaz (Larc Premio), Louis Cardin (Compassion)
A Perfume Selfie Case helps to carry your fragrance with you whenever you are on the go.
This pack contains concentrated fragrances that are up to 6 times more long-lasting than your regular deodorant.
10. MOH Women Pocket Perfume 18 ml 400 Sprays (Pack Of 3):
400 sprays of intense perfume in your pocket
These pocket-size perfumes come in travel-friendly packaging.
The Sensual (Pack of 3) FANTASIA, ETERNIA, SECRET Perfume For Women
11. Oud-De-Venice Eau De Parfum:
When we are talking about 12 pocket perfumes which are easy to carry with you, let us not forget how luxury can be experienced in a bottle through 'Oud-De-Venice'.
Ingredients: Citrusy Mango, Cardamom, Cinnamon, Rose
Grassy combination of spices with saffron and myrrh
Mango and rose provide a unique accent to the blend
Musk, Amber, Patchouli contribute to the exotic fragrance of Oud-De-Venice
Overall, a little nostalgic, a little different but one of the best pocket perfumes in the market
1 Pikpack offers approximately 450 Sprays
12. Trescho Red Rose EDP 40 ML:
Top Note: Floral Rose Extracts
Middle Note: Musky Floral Notes
Base Note: Soft Flowery Notes
Wear one of the most popular pocket-size perfumes for special occasions.
So which of these pocket perfumes for women are you going to indulge in? Does affordable pricing influence the purchase of pocket perfumes or word of mouth or both? Write your comments and share your review if you have ever bought a pocket perfume before.