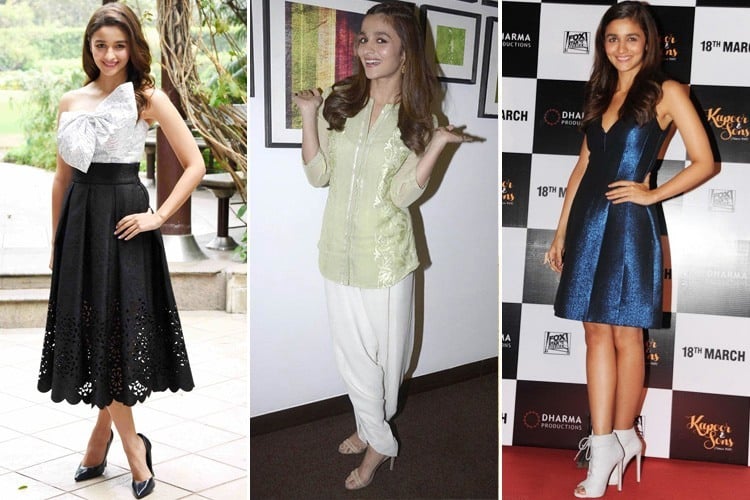 Cute as a button that she is, while promoting the new movie, we seem to have fallen in love with her different attires and how she has carried them off with élan.
Here's a list of her 12 different looks –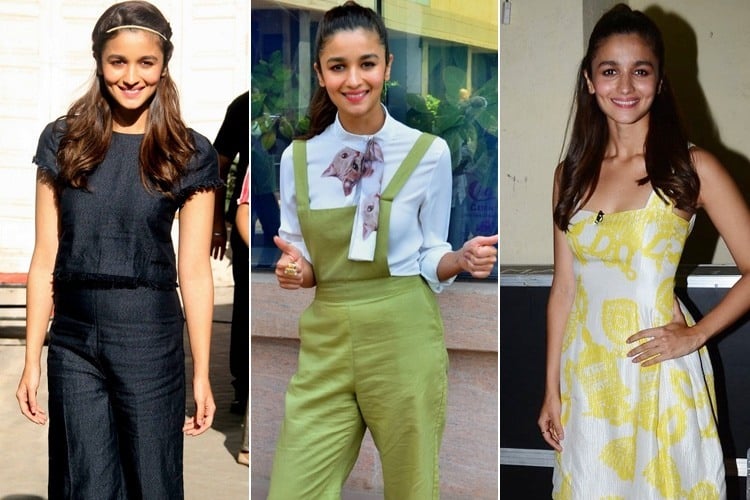 1. Alia Bhatt In White Dress
Caught during one of the last few rounds of the 'Kapoor and Sons' promotions, Alia Bhatt wore a white Swapnil Shinde dress with a pair of tri-color pointed toe Aldo shoes. Ami Patel, you sure know how to add color to an otherwise plain outfit.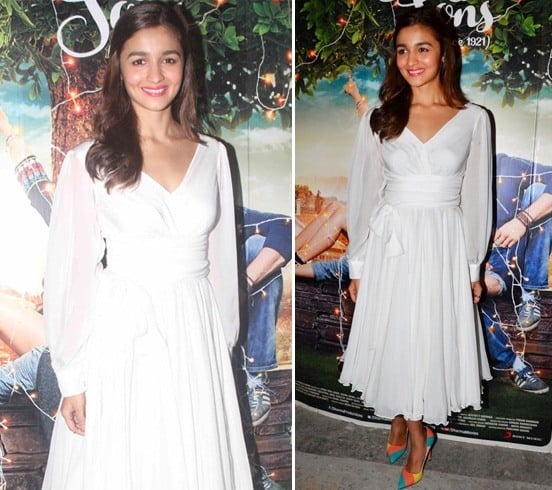 2. Alia In A Short Dress
During another round of promotions for the same movie, Alia Bhatt wore a TopShop dress with sneakers. She sure looks like she is ready to bring in the summers.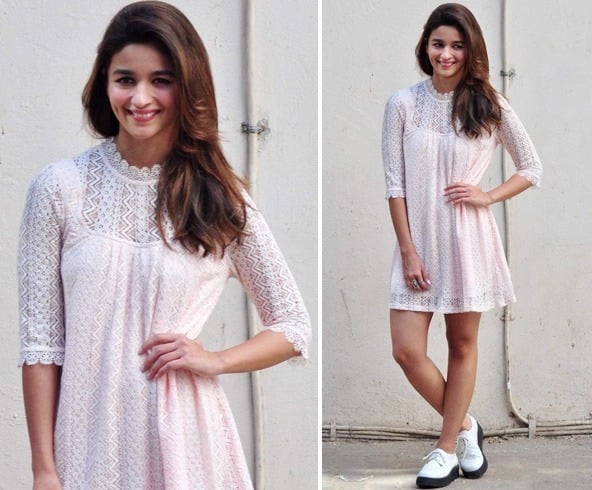 3. Alia Bhatt In Suit
Giving a different look this time was Alia in a salwar suit by Payal Singhal. The while silk kurta with the pink salwar and the delicate jhumkas made her look cute and innocent.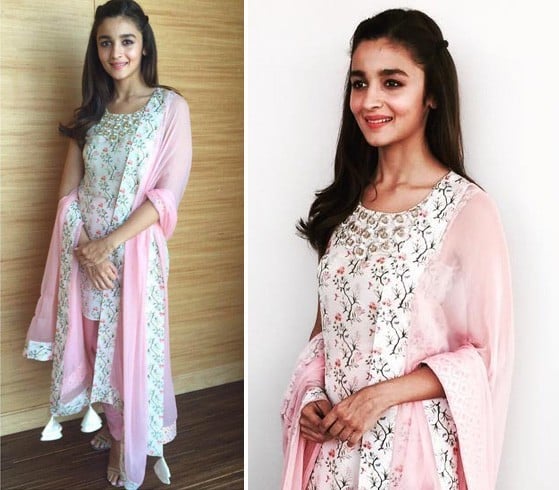 4. Alia Bhatt Birthday Dress
Birthday Girl dress was picked up from Bambah Boutique. We sure love how the bow is the highlight of the dress, especially on this special day.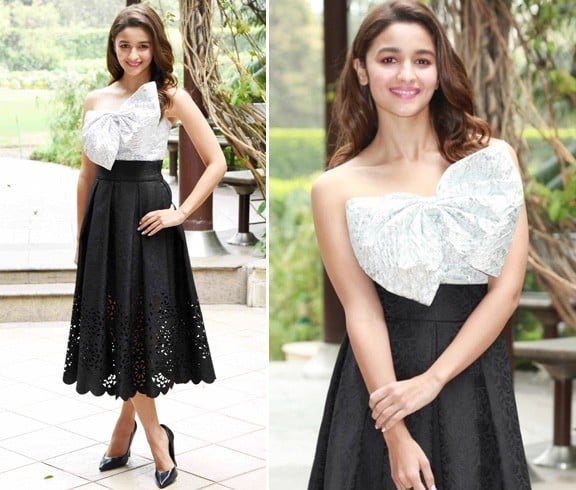 5. Alia Bhatt In Blue Dress
Maintaining the style was Alia Bhatt in a Prabal Gurung blue dress during the 'Kapoor and Sons' promotions. We love celebrity fashion, don't we?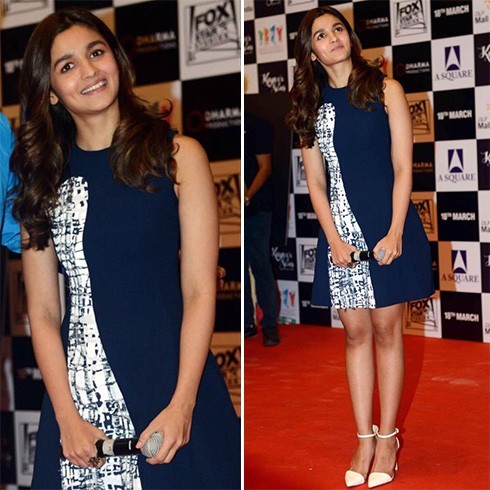 6. Alia Bhatt In Sachin And Babi
Luxury fashion and lifestyle freaks, Sachin and Babi made Alia Bhatt look like a doll in the cute blue and pink floral dress and an off – shoulder top during two different events, when promoting her new movie 'Kapoor and Sons'.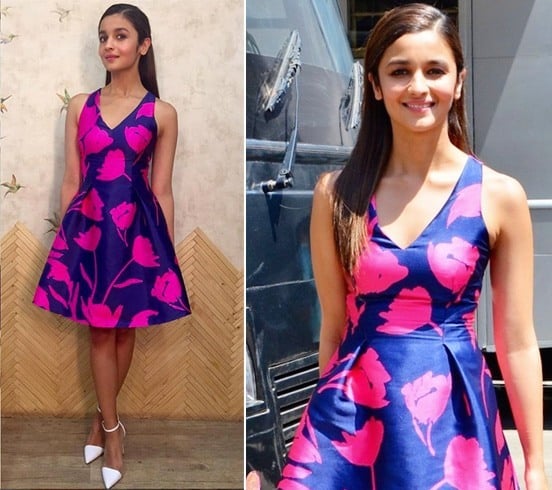 7. Alia Bhatt In AM:PM
Ankur Modi and Priyanka Modi's brand AM:PM makes the most beautiful Indian wear, and one such is worn by Alia Bhatt for her movie promotion in Ahmedabad. The brown shoes from Pheddies really balance out the simple look that she chose to carry.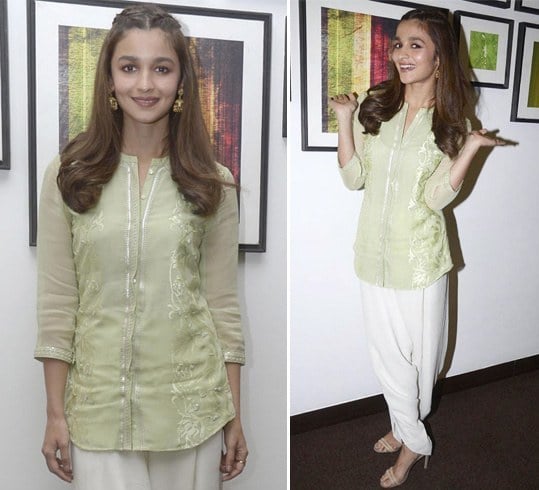 8. Alia Bhatt In Yellow and Blue
The pretty girl and the stylist, Ami Patel seem to have made it clear to all of us that Alia is going to be seen in the most unusual combinations, and we must say that's it's put together just brilliantly. A Prabal Gurung dress with Daisy Street Heels is sure going to be the talk of the town for some time.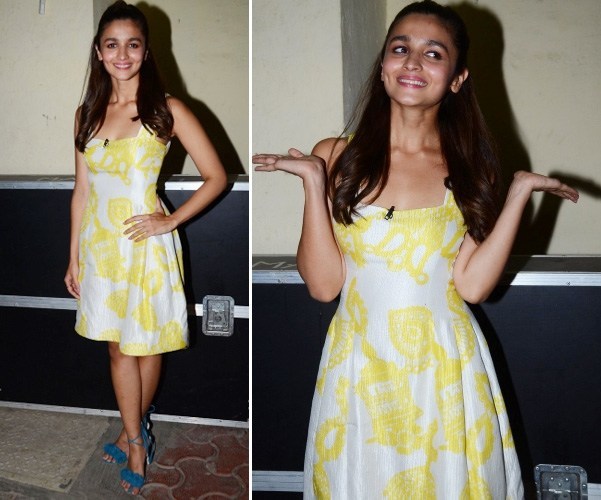 [sc:mediad]
9. Alia Bhatt In Distressed Denims
Caught again was Alia in a pair of distressed denims and a short top from Stradivarius. Once again, a contrasting color of shoes from Zara was the highlights of the ensemble.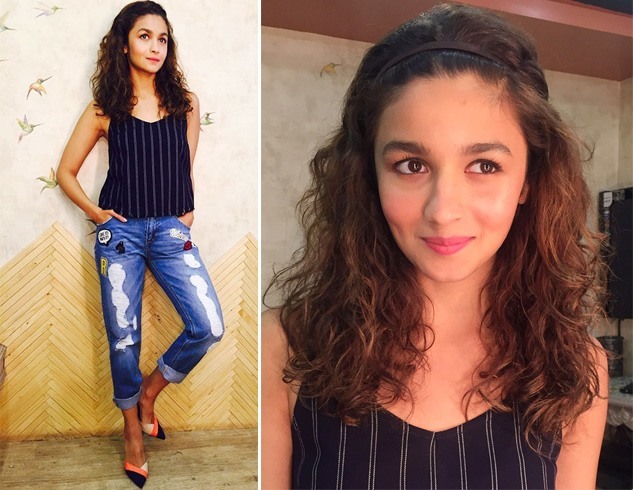 10. Alia Bhatt In Jacket And Dress
Alia Bhatt wore Zara dress and layered it with a military green jacket. Silver sneakers and cat-eye reflector glasses were the highlights of this particular styling.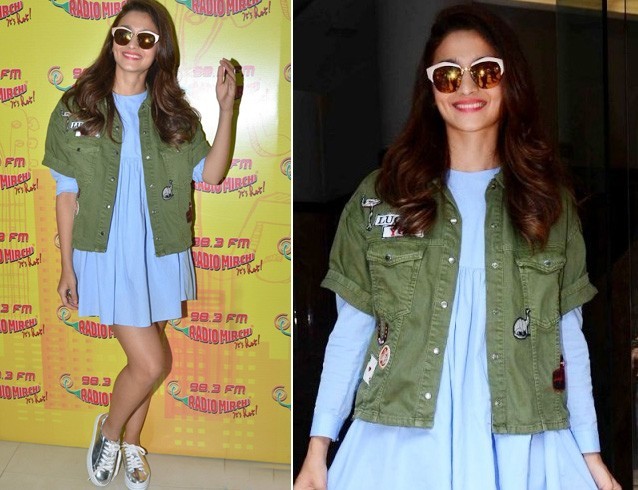 11. Alia Bhatt For The Kapoor And Sons Trailer Launch
A blue shimmery dress with from Prabal Gurung with ASOS booties were paired well and this for sure is one of the simplest outfits that were put together for the lady.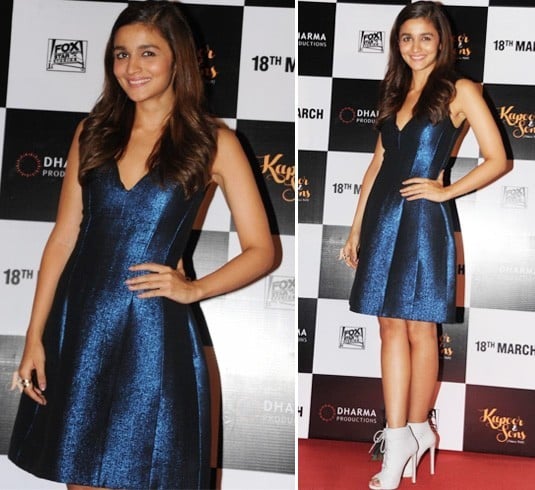 12. Alia Bhatt In Polka Sweatshirt
A polka dot sweatshirt with light blue well-fitted denims and pink shoes looked great on Alia Bhatt. Do you think she speaks sarcasm, though? We highly doubt.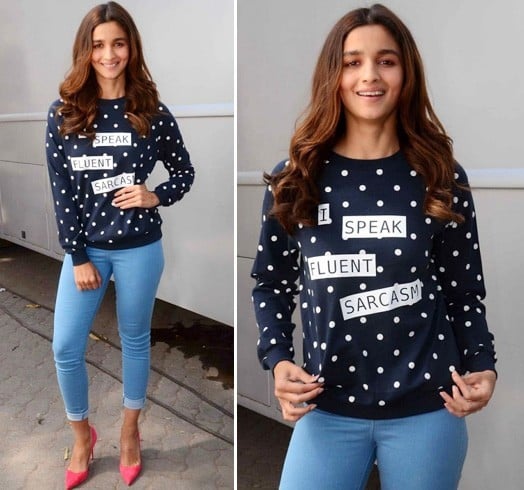 Do you have a favourite from the list that we've shared with you? Let us know in the comments below. We'd love to hear from you, about what you have to say about her varied looks from the promotional looks that she has been giving us since the last few weeks.
Images Source: instagram.com