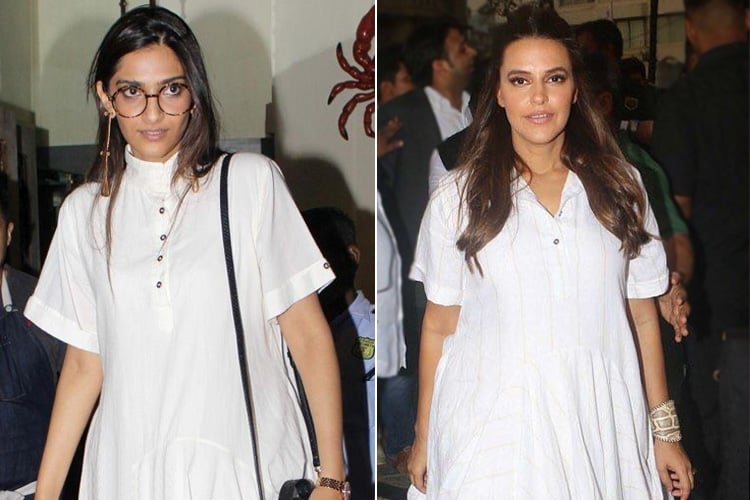 Fashion face-offs are often fun for the viewers but could actually be a celebrity and her stylist's worst nightmare. If two celebrities are sighted wearing the same label and outfit at different occasions, we, the fashion enthusiasts voluntarily become the judging panel on who wore it better.
Recently we have spotted Sonam Kapoor doing the same style as Neha Dhupia. And this time, we decided to place the ball in your court and grasp your outlook on the celebrities and their fashion tadka. Hence sit back, relax and decide who impressed in you –
Sonam Kapoor
Having a wonderful dad time on Father's day with Anil Kapoor, Sonam Kapoor was spotted exiting a restaurant. She smartly-favored the heat of the summer in a cream colored balloon style, asymmetric dress from Chola. Black loafers, the Mark Cross handbag, and Suhani Pittie earrings were associated with her look adding charm and beauty to her bland, solid colored style Looks like she loves to add the Harry Potter round, rimmed nerd glasses to most of her styles.
[Also Read: Sonam Kapoor]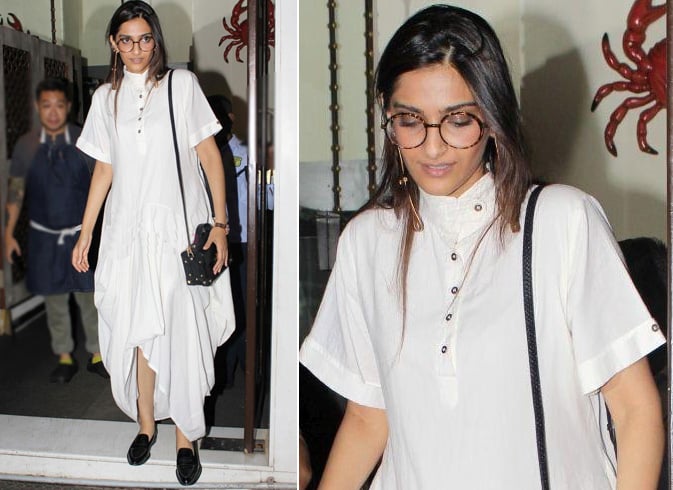 [sc:mediad]
Neha Dhupia
On the World Environment Day, Neha Dhupia was spotted in the same label, outfit, and shade. Unlike Sonam Kapoor, Neha tapered the baggy look of the Chola outfit gently along the waist line. While Sonam opted for black to make her look classy and sexy, Neha chose to add tan colored accessories to keep the look casual and interesting. Love the puffed, spiked half pinned hairdo on the diva. While Sonam chose to go high-collared and formal with her style, Neha opted to let the breeze in by not buttoning up high.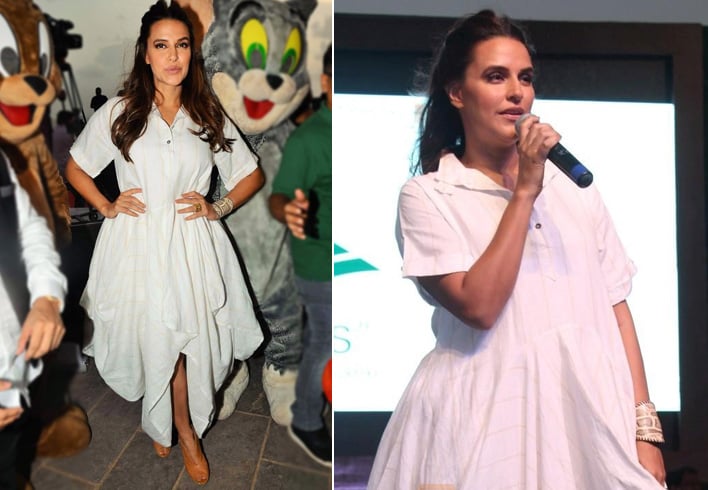 So, ladies, who do you think wore it better?
Images Source: instagram