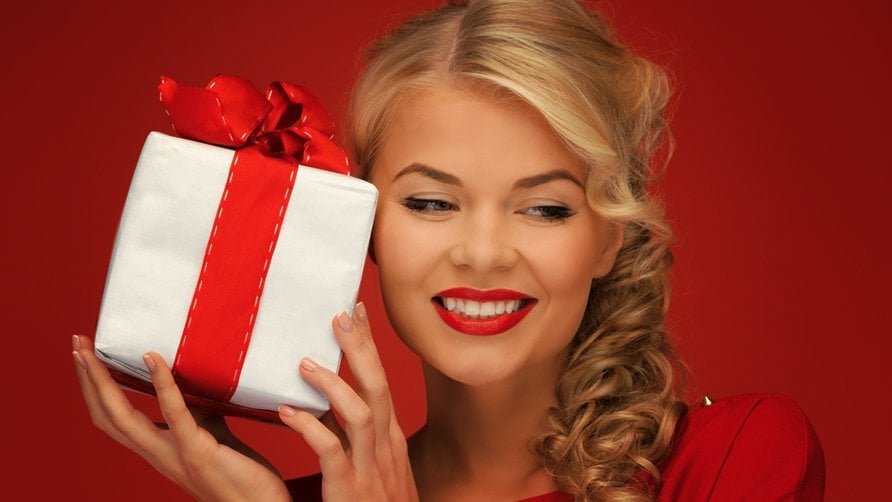 Did you know in the U.S, 64% of men do not make plans in advance for a romantic Valentine's Day with their sweethearts neither do they buy gifts in advance?
Why do men not buy gifts in advance unlike women?
Let me give you the reason – Arguably it's true – a men have never understood what women really want. While choices are abundant, their better halves' likeness makes them overwhelming and in this dilemma whether she may like it or not, men usually end up buying nothing till the D-day.
All the men out there, stop stressing yourself over buying Valentine's Day gifts. No matter how your girl is, she will never overlook the idea of looking beautiful. So, this Valentine's Day surprise your lady love with an amazing beauty product and I bet you she will cuddle you with kisses for hours for the gift.
If you have not purchased Valentine gift yet then better have a look at this special edition. There are chances, the idea of buying something similar might have crossed your mind but then you're naive of what to choose from this array of options available in the market.
Fashionlady has come to your rescue by narrowing down best beauty V-day beauty gifts for your sweetheart.


Do have a look at the top 10 Valentine beauty gifts for your better half!
Tis the week for expressing your feelings and celebrating love, whilst cherishing and thanking God for all these years you've been together. Tis also the week for crowded shopping malls, parks, coffee shops and not to mention the cute gift stores. With all these hoopla and love already being in the air, who can blame you for your gift shopping delay?
Never mind and you're forgiven as you didn't exactly know what to buy to please your sweetheart. Your gift should be beautiful and practically indulgent. The real fun of receiving the gift can then only be experienced.
This is the reason I have compiled top 10 beauty picks that can instantly set the mood of your Valentine. Do have a look!
#1 Clarisonic Skincare Brush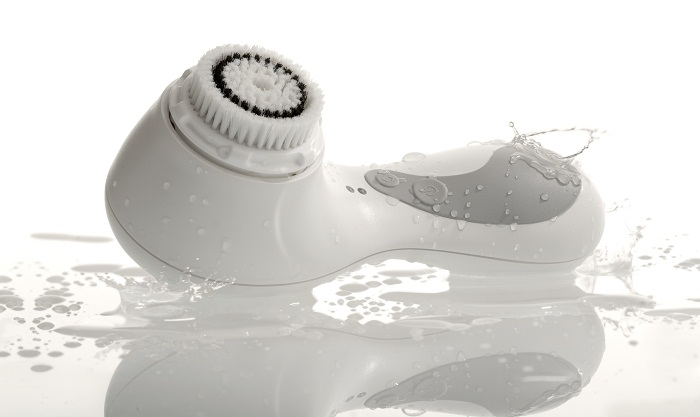 Believe me even though this beauty kit is of no brainer, it's already a hit among the teenagers, women in 20's, beauty aficionados and even the minimalists.
It's human psychology when you look better so you feel better. No other gift than a beauty tool can cheer up your other half. Getting clear skin is in almost everyone's wish list. The Clarisonic facial cleansing brush is the best in the market till date, thereby becoming the perfect beauty gift on this Valentine's Day.
Price starts at $125.
#2 Bobbi Brown's Lulu Frost Compact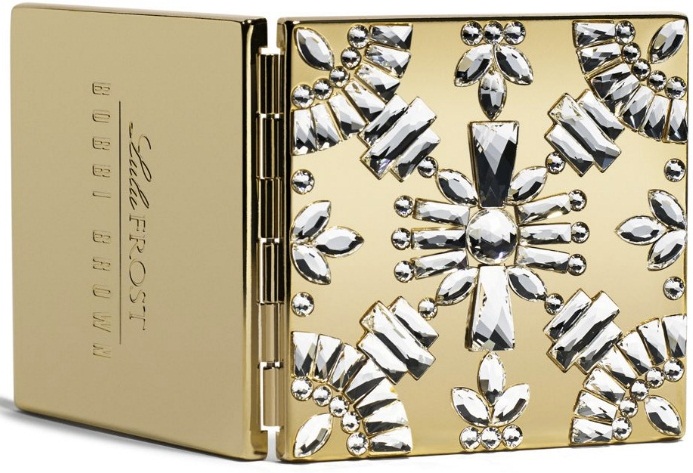 I bet you would never have seen such a glamorous compact before. Make up guru Bobby Brown has launched a vintage-inspired and Swarovski-encrusted compact. This gift can instantly make her make up kit instantly look glamorous, forcing her to do the touch up time and again only to flaunt her case.
Because of the brand and Swarovski detailing, it may be pricey but it's definitely worth a gift when it is meant for your wife/fiancee/girlfriend.
Bobbi Brown's Lulu Frost Compact is priced at $150.
#3 Holiday Gift Set by Chloe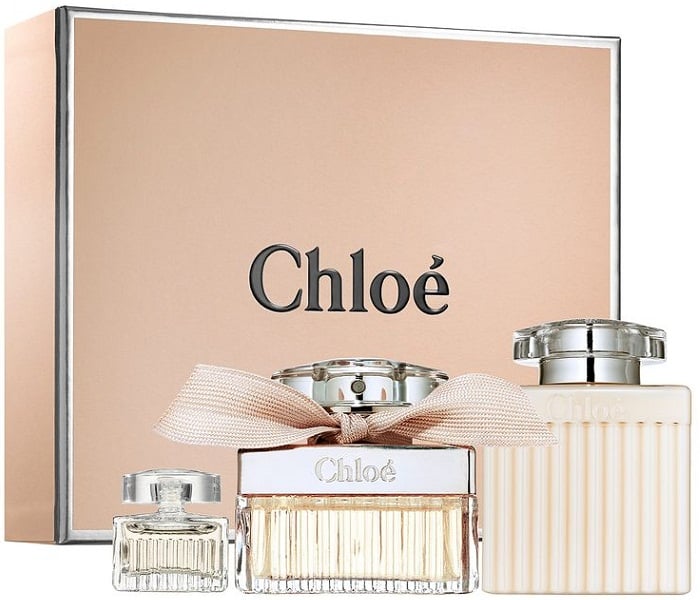 By now you would have gifted your lady love numerous perfumes. I bet you might not have gifted something as cute as this. This repetition of gift will not disappoint her at all, especially if she is a fan of Chloe perfumes. This sophisticated mini perfume bars is available with a superb pouch thereby making the best holiday gift for your spouse.
And if your wife travels a lot then she will surely adore this gift. The perfume is available in different fragrances of pink peony, freesia, magnolia flower and rose grounded by cedarwood, amber and honey.
This splendid holiday gift sets start at $75.
#4 Radiant Orchid makeup items
Did you know Pantone in December had announced Radiant Orchid as the official color of 2014?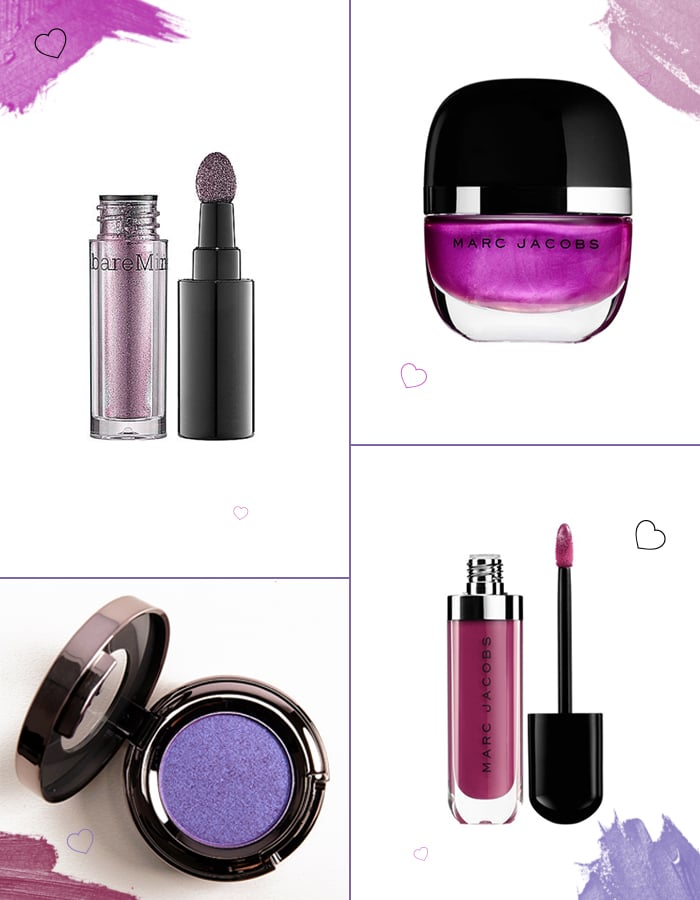 You can simply flow with the trend by grabbing some makeup items in radiant orchid or any purple shade, including nail paint, eye liner, lip liner and even blush. Do not forget to include a note in your gift explaining your choice. And I'm pretty sure she will be in awe of your fashion quotient and with your choices she will give you a hats off for sure!
Here are the options –
Marc Jacobs Beauty Enamored Hi-Shine Nail Lacquer in 118 Oui! – $18
Marc Jacobs Beauty Lust For Lacquer Lip Vinyl – Full in 208 Truth Or Dare ($28)
BareMinerals High Shine Eyecolor in Moonshine – $12
Urban Decay Eyeshadow in Asphyxia – $18
Illamasqua Nail Varnish in Obsess – $17
Bite Beauty Lush Fruit Lip Gloss in Strangefruit – $22
MAKE UP FOR EVER Pure Pigments Eyecolor in No. 14 – $20
Buxom Full Bodied Lipstick in Swinger – $21
Urban Decay Revolution Lipstick in Anarchy – $22
#5 Tory Borch eau DE PARFUM SPRAY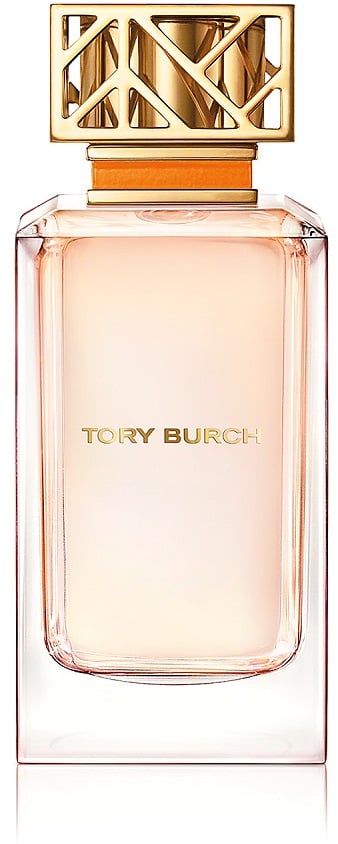 This is the first perfume by Tory Borch and became an instant hit soon after its launch. Blame it for the seductive glass bottle or the fragrance of the perfume that is enabled with classic elements, it is adored by everyone who has ever come across. The perfume can suit every personality, both feminine and those who prefer androgynous fashion. The perfume is polished as it comes with floral peony and tuberose blend with crisp citrus notes of grapefruit and neroli  along-with earthy vetiver.
The Tory Borch perfume is priced at $82.
#6 Fresh Sugar Baby Lip Treatment Set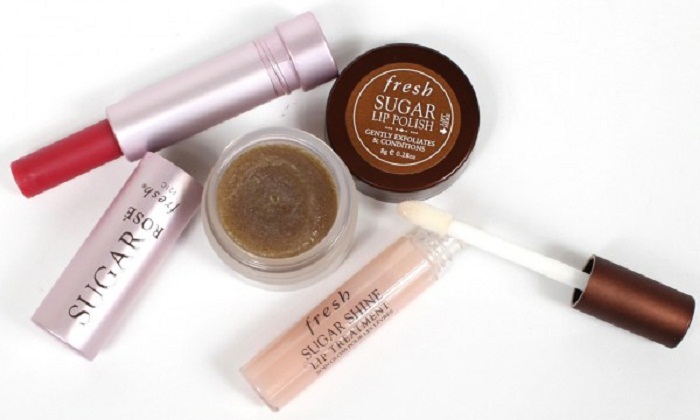 This may not be the ideal solo valentine's Day gift, but if you are gifting her a kit then the lip balm can turn out to be a fabulous addition.
Win her over with your beauty kit along-with this fabulous Fresh's Sugar Baby lip treatment set, which is indeed an ideal beauty set since it's winter. The set includes  Sugar Lip Polish, Sugar Shine Lip Treatment and Sugar Rosé Tinted Lip Treatment with SPF 15 and is priced at $28.
#7 Caudalie Beauty Elixir Limited Edition by L'Wren Scott


Oh my God! This is one of my personal favorites! Wish my better half would buy me this one. The Caudalie's Beauty Elixir is available in limited edition by L'Wren Scott.
It is extremely refreshing as it uplifts your skin. Two reasons why you should buy this as gift.
Reason 1 –
A chic new limited edition design by fashion designer L'Wren Scott, this powerful plant based anti-dull complexion mist smooths away fine lines, tightens pores and gives the complexion an instant boost of radiance. A cult product, favored by make-up artists, beauty addicts & celebrities, the elixir also helps set make-up.
Reason 2 –
The glass bottle design looks so elegant and romantic that it perfectly fits the occasion. Moreover it can instantly enhance the decor of your powder room because of its superb design.
Caudalie Beauty Elixir Limited Edition by L'Wren Scott is priced at $20.
#8 Philips Sonicare Diamondhead Toothbrush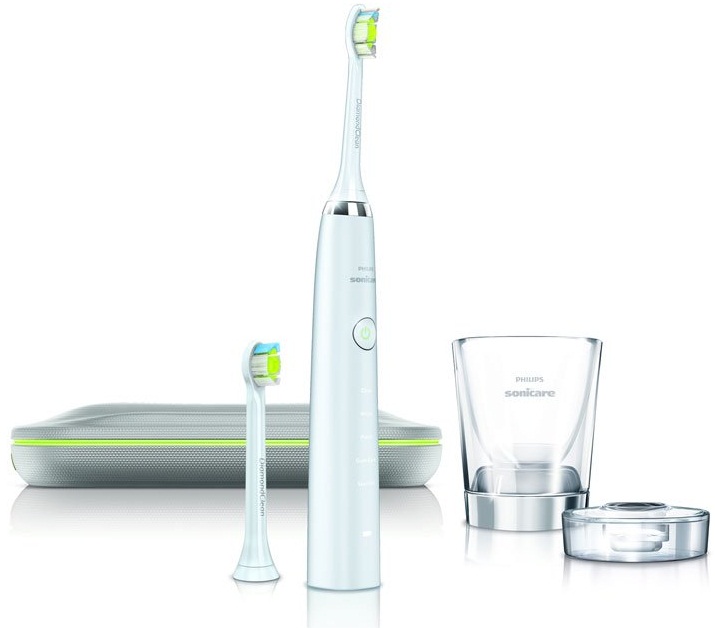 How about gifting her an avant garde gift beaming with technology yet rooted to beauty? The Philips Sonicare Diamondhead Toothbrush is not only beauty but health gift as well.
This electric toothbrush can not only enable her with a great smile but prevents her teeth from plaque and gum disease.
The kit comes with  5 cleaning modes and is clinically proven to whiten teeth in just one week. And if you are looking ot gift your beau then go for the black set which is manly enough and perfect for those who do not appreciate beauty gifts. Hurry up as black set is in limited edition.
The Philips Sonicare Diamondhead Toothbrush is priced at $189.
#9 Subscription Service to Sample Society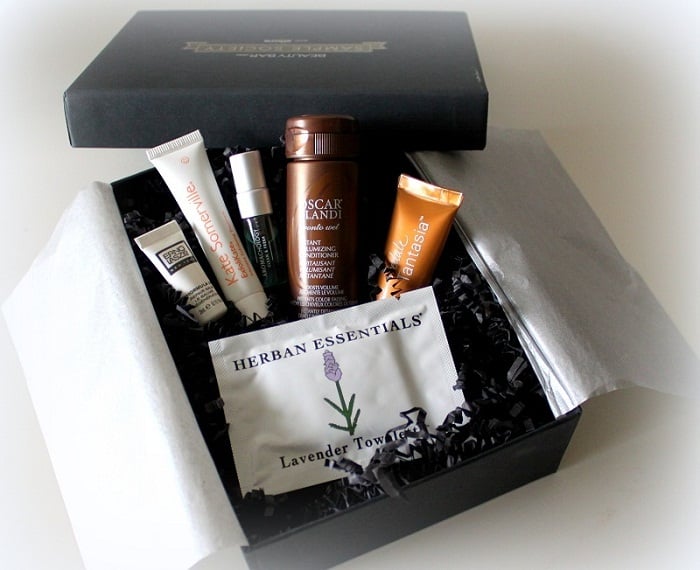 This can be the perfect Valentine's Day gift, if your girlfriend or wife is a beauty junkie.
Sample Society is specially designed for those, who want nothing but the best beauty products without having to do any experiments. Every month, beauty experts select five deluxe-sized samples from the finest luxury brands available in the market and have them delivered at your door. This superb time and money saving kit can save you from running from store to store in search of high-end beauty items.
Sample Society with Allure is the only luxury beauty sample service which offers the following –
5 deluxe-sized samples from prestige and indie brands
Curated mix of skin care, hair styling, fragrance, & makeup
Allure mini-mag packed with editors' tips and trends
$15 monthly Beautybar.com gift card to redeem on a $50 purchase(that includes a product from one of your sampled brands)
#10 Poo-Pourri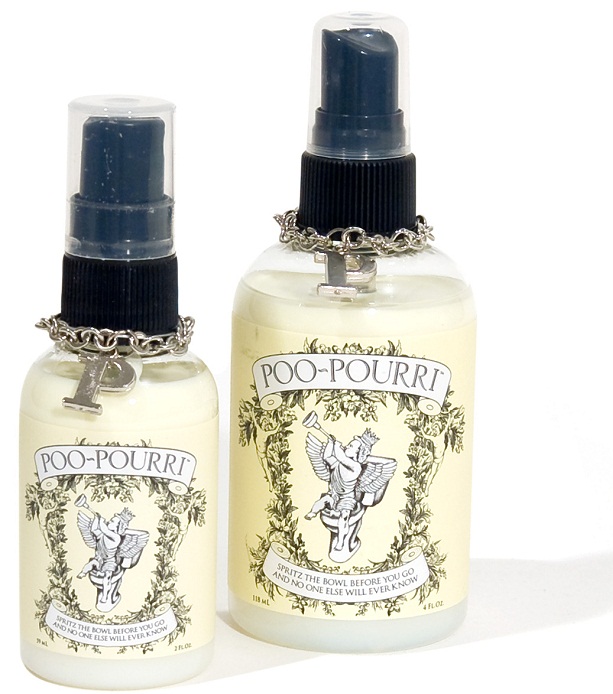 OK, this may be the most unconventional option for an occasion like Valentine's Day. How about adding it to your kit instead of picking it as an individual gift?
Poo-Pourri is a bathroom spray that eliminates poop odors. now you got it, why I tagged it as unconventional. Let's be practical. Every bathroom needs a a bottle of Poo-Pourri.
The reason why I included it in my top 10 list is because it is different from the regular air fresheners available in the market. This freshener claims to remove the odor completely and is available under fancy names such as Trap-A-Crap, Royal Flush and Party Pooper.
The price starts at #9.
Do let me know which one of these above listed 10 cutting-edge beauty items is your best bait!