Fashnify is presenting you a new way of ambiance to share your fashion folio and chance to win so many exciting prizes. However, it's not been too late to join the Valentine's Day contest, sign up today and you'll go love your aesthetic fashion sense.
It's the start of something that is fun-filled yet fruitful. As we'll know social media is changing the world, inevitably it's your "social network" and "votes count" that makes your fashion folio stands out from the rest. Sounds interesting?
Well, I will tell you how you can get access to this chicest space i.e. to an exciting contest for this Valentine's Day put forth by Fashnify.
Fashnify team knows that fashion shopping is your principle passion, here's to your fashion obsession, they're presenting Fashnify Contest — a big "Hurray!" to gussy up your style-look set.
What's happening now..
Feb 10 to Feb 14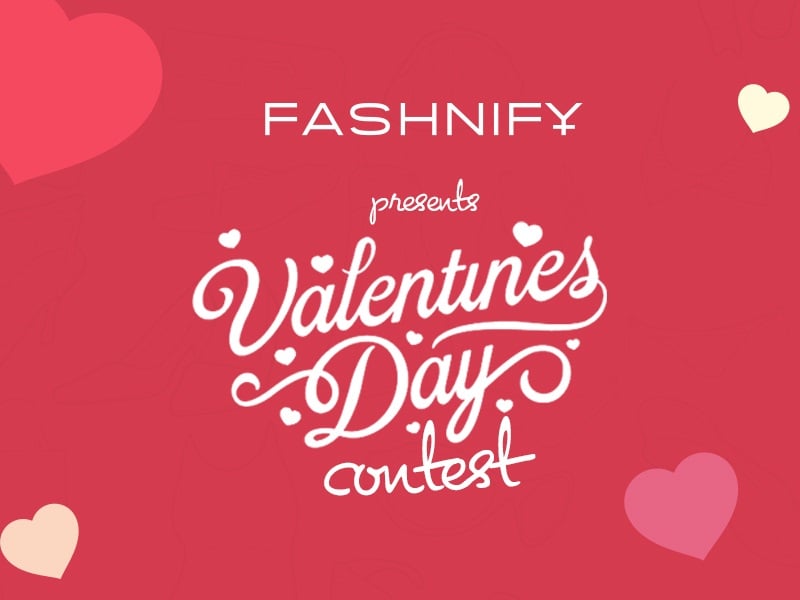 Here's how their Valentine's Day contest works:
The Valentine' Day contest stays open from Feb 10 until the big day. Fashion changes but style endures, likewise you have your own style, so elevating your fashionable ensemble with their drool-worthy and stylish products is the way to go. You will have to create a stylishly fab set selecting 5 of the products from Fashnify' fashion galore. Share the created Fashion folio on your FB to win an exciting gift. You read that right.
Key to win the contest — get maximum votes for the Fashion-folio you created. You can also peruse who's getting the most number of votes, check here.
Now enough about the contest — it's time to spread your fashion look to your friends and make the set wow your world. Put your matchmaking fashion sense to win you a prize
If you wish to create a fashion folio set for you — Click here to get to the sign-up page!
Hurray! Fashnify is glad to announce to cross 1000 fans! A huge thanks to each and every fan who made it possible in such a short span!!

Shop hearty and win loads of prizes!!