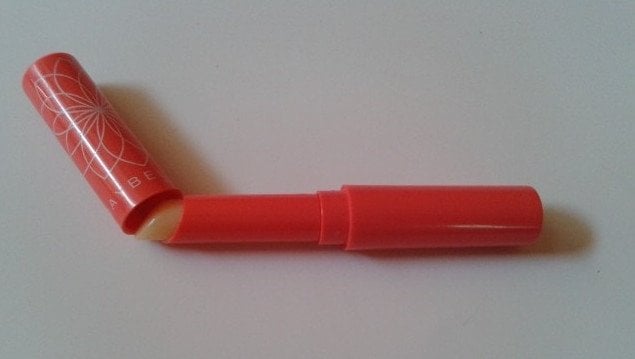 Lip balms keep your lips happy, moisturized and hydrated. They are a must have in your handbag and pose like a secret weapon against dry and chapped lips. We bring to you four interesting and cool lip balms available in India. They not only keep your lips gorgeous but also make them soft, glossy and moisturised.
Here we go:
1) Maybelline Color Bloom Pink Blossom Lip Balm
These lip balms are a true wonder and a delightful must-have for every fashionista. With a smart and pretty packaging, this mini lip balm tube has a hydrating white balm. What is wonderful is it reacts to brings out the natural color of your lips and gives it a healthy glow! With the presence of Jojoba and vitamin E, this helps you keep lips hydrated.
A single swipe gives a pretty, natural tint and numerous swipes produce coral-like, bright, hot lips.
Pros
Gives a lovely, sheer pinkish tint
Long lasting color
Moisturizing
Contains SPF 16
Price: Rs 110 for 1.7 gm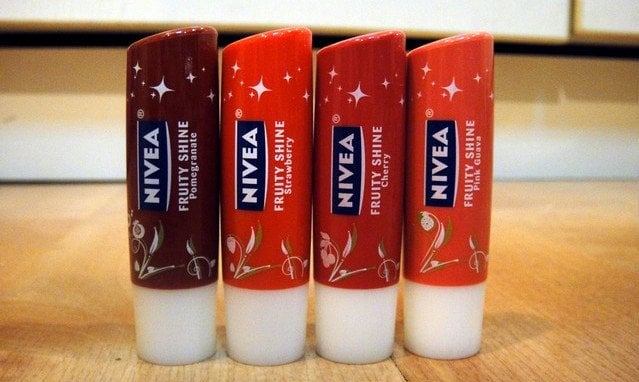 2) Nivea Fruity Shine Pomegranate Lip Balm
It comes in a shimmery deep red packaging and has a lovely fruity fragrance. It is ideal for pigmented or dull lips. The lip balm also contains SPF 10, gives a lovely deep rosy red and offers very fine traces of shimmer on application.
Pros
Offers a natural tint to lips
Feel the Moisturisation effect for 3-4 hours
Subtle traces of shimmer
Affordably priced
Lovely fruity smell
Contains SPF 10
Price: Rs 129 for 4.8 gm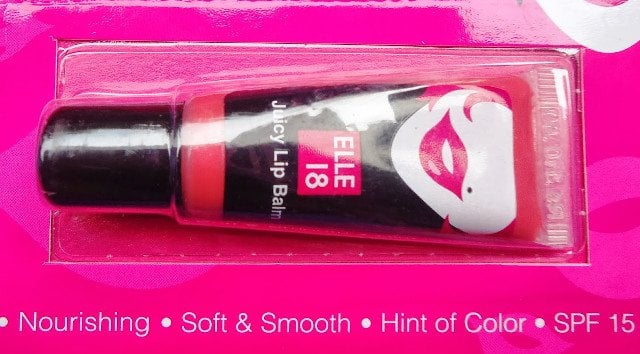 3) Elle 18 Juicy Lip Balm in Juicy Berry
This fab lip balm comes in a tube and can be used easily. The lip balm has a nice cream berry pink color which works well with peach and pink colored lipsticks.
The color lasts for about an hour and its creaminess lasts for couple of hours. It has a candy like fragrance and would appeal to those who love gloss without shimmer or glitter.
Pros
Affordably priced
Contains no glitter or shimmer
Creamy, sheer effect
Slant tip applicator
Works fabulously with pink & coral based lipsticks
Price: Rs. 110 for 9 ml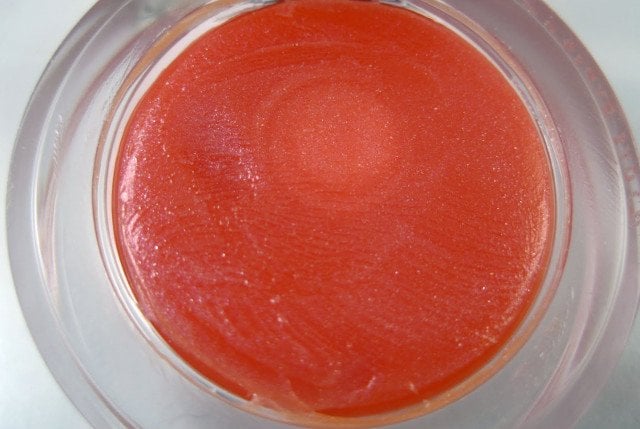 4) Revlon Super Lustrous Lip Balm
It provides a lovely tint of color, offers luxurious moisture and contains SPF 15. Available in three shades; Pink Crystal, Peach Crystal and Clear Crystal, these lip balms come in small round glass bottles with tiny brushes.
Pros
Keeps lips super soft all day long
Lovely fragrance
Pretty packaging and useful brush
Slight tinted look
Doesn't have too much shimmer or glitter
Contains SPF 15
Price: Rs.500
5) The Body Shop Honeymania Lip Balm
Being a luxuriously sweet lip butter, it has a lovely floral scent and sweet fragrance. It comes in a little tub packaging and perfect for travel purpose.
Pros
Rich creamy butter
Lips feel soft and hydrated
Nice tub packaging
Mild honey nectar fragrance
Rich with honey, grape seed oil and castor oil
Price: Rs 300
Hope you liked our edition of lip balms which will keep your lips super soft, smooth and pretty.