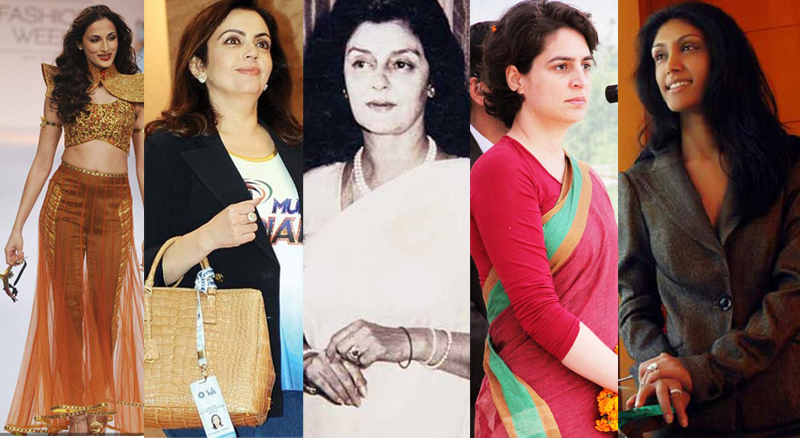 Why do we always have to mention Bollywood when talking about fashion in India? No doubt, Bollywood is considered as a religion in India and that people worship their stars and chances are even your style icon is from Bollywood. Let's get out of this stigma for a while and check out India's style icons who are not from Bollywood, but have been quite influential because of their fashion quotient.
Do have a read to find out top 5 India's fashionistas, who have influenced the country alike!
#1 Rajmata Gayatri Devi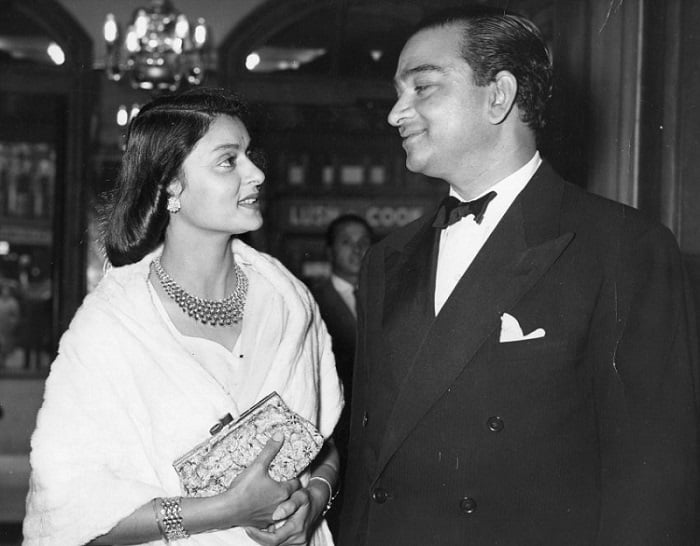 Maharani Gayatri Devi – she is one of the most charismatic women I have ever seen in my life. Vogue had once described the former Maharani of Jaipur as 'a dream in sari and jewels'. The true fashionista, who went beyond the Rajputi 'pardah' tradition but never left the roots of Indian culture. The late Rajmata had indeed taught the world how to age gracefully.
Her ethereal beauty was so adequate that she never needed makeup to look beautiful. She believed in simplicity with minimal makeup but loads of attitude of course. Well, royalty was in her blood. She ditched the 'purdah' only to captivate the entire world with her beauty, regal charm, intellect and compassion for human beings. She was iconic in every sense and whatever she wore was fashion in itself.
Elegant chiffon saree, exquisite jewellery, boobed brown hair – these were something that described this timeless beauty. And how could we ignore her mesmerizing personality. She was the face of Indian royalty, who commanded authority the moment she made an entry.
Even though she is not among us, her name has become immortal in the world of Indian beauty & fashion.
#2 Priyanka Gandhi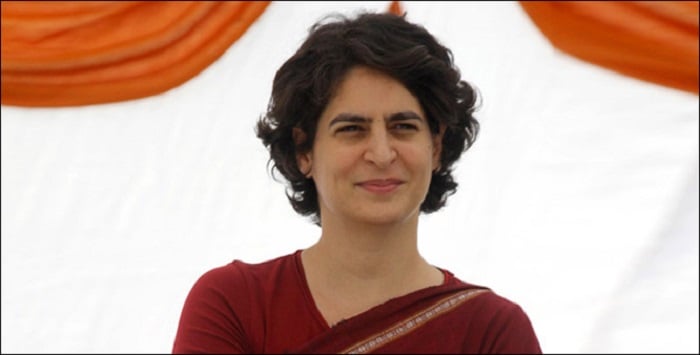 When it's Priyanka Gandhi, Bollywood stars are a passé. Even at the age of 42 with two kids, the daughter of UPA President Sonia Gandhi can easily give a heavy competition to the country's most acclaimed female style icons. Back in 2009, when Priyanka's clothes became a major political story, it was no more limited to the full-length TV shows.
She became a dream of ever designer and the most sought after guest at all prominent fashion events from LFW to Wills Lifestyle. Sadly Priyanka never attends any fashion show nor has she desire to bag the front row of any international runway.
As per Sobhaa De,
"Eat your hearts out, fashion designers! There's one truly stylish individual in India who doesn't need you. She doesn't need designer gear, or high street labels. Nor does she need the services of a pricey stylist to put herself together each time she steps out. This woman is none other than Priyanka Gandhi – perhaps the most photographed woman on the subcontinent! Each of her every public appearance is akin to a media event. She hogs more mind space than India's biggest fashionistas. And she does so effortlessly clad in nothing more "fashionable" than a simple hand spun cotton sari worn with a modest blouse with three quarter length sleeves. What could be more basic than that?"
#3 Neeta Ambani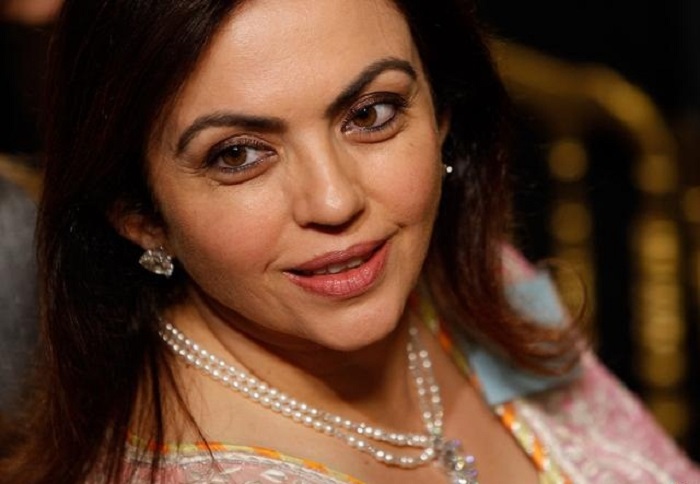 Belonging to a middle class family from the suburbs of Mumbai, she aspired to be a classical dancer and graduated in Commerce – She is, Nita Ambani, touted as  "Corporate India's First Lady", the wife of billionaire Mukesh Ambani, co-owner of Mumbai Indians IPL team and the founder & chairperson of the Dhirubhai Ambani International School.
Blessed with a glowing and flawless complexion, she is a fair maiden with a wholesome figure and natural curves. Prior to her whopping weight loss of 30 kilos, she dressed in simple salwar kameez and always kept a low profile. But after her magical transformation, she looks svelte and beautiful and has set the social circuit on fire with her new-found glamor and style statement.
Even at 50, she manages to look youthful and fit. Her philanthropy is much talked about as her fashion quotient spells elegance and class wherever she goes. Click here to know more about her.
#4 Shilpa Reddy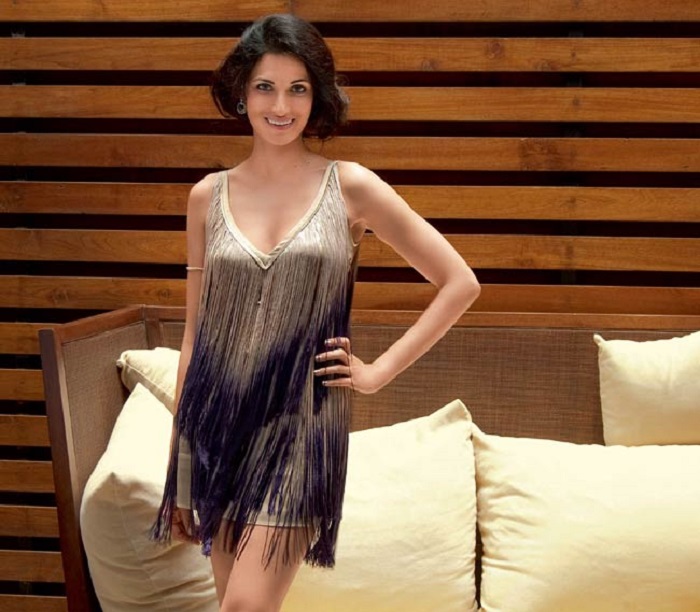 Doesn't Shilpa look ravishing in this flirty flapper dress, featuring purple fringes? Only one who understands fashion in true sense can pull off this phalanx of body con and fringes over a pair of towering heels at such elan. She had bought it from a local designer from Miami.
The Hyderabad-based designer, who is also a fitness columnist and Page 3 regular stepped into the world of modeling in 2004, when she won Mrs India and then Mrs World. A few years after her modeling career along-with a notable appearance in the 2006 Kingfisher Calendar; she decided to launch her own label. She launched her eponymous label in 2009.
If you do her closet raid, you'll see world's prominent labels from Dolce & Gabbana and Roberto Cavalli to Ferragamo and Christian Loubutin to Chloe.
These are some of Shilpa's favorite things –
Best-loved companion: My black stretch Richmond jacket
Chic in the heat: Wide-leg linen pants, racer-back tanks, loafers and bright moccasins, Tom Ford sunglasses, and sunscreen
Simply irresistible: True Religion jeans, McQueen clutches
Summer lust list: Dolce&Gabbana's spring collection, Hemant & Nandita's prints, and Suhani Pittie's jewellery
Covetable baubles: Mawi jewellery and traditional South Indian gold nakshi pieces
The next 'It' bag: A bright green bag from Tod's
#5 Roshni Nadar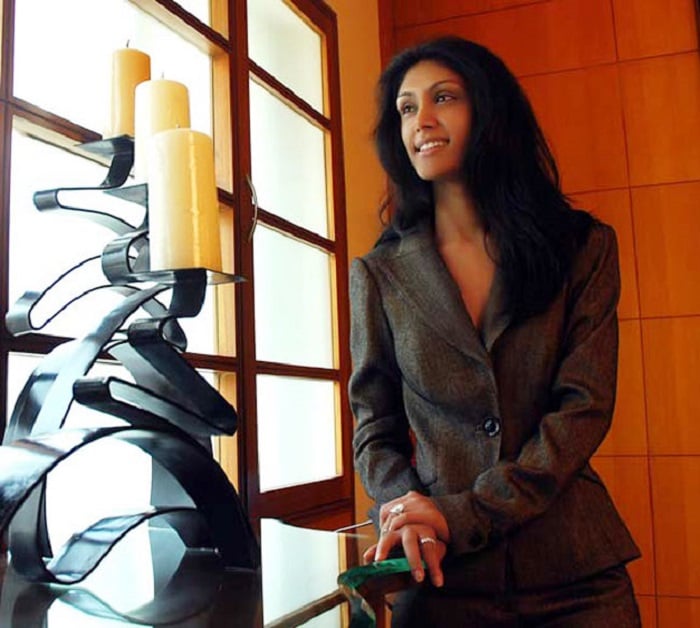 When Roshni Nadar took over the reins at HCL last year, the country was awe-inspired by her powerful personality.
As chief executive officer and executive director of HCL Corporation, Roshni Nadar Malhotra now manages strategic decisions of the $6.3 billion company founded by her father Shiv Nadar.
Being the only child of Nadar, who is India's ninth richest person as per Forbes, Roshni was the destiny's child who had to inherit the business empire that includes country's two prominent IT firms.
Before taking over the charge, Roshni was seen saying,
"My focus is HCL Corporation and Shiv Nadar Foundation. These two are so big. First have to make sure you do enough justice to your role before you take more in your plate."
Now coming to fashion, whoever said IT girls cannot do fashion, better have a look at this young resplendent CEO who is also mother to 4 month old baby. She is a billionaire heiress and her fashion sense reflects the same in all facets.
So these were the top 5 female fashion icons names, who have influenced the world through their chivalric fashion without having any Bollywood connection.