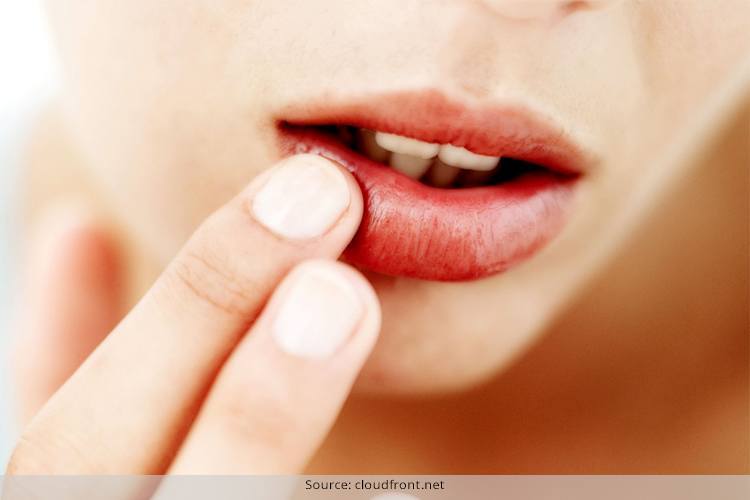 If you have painful and very dry lips, chapped or cracked lips, we understand how tough it is for you to smile and do anything with them. Today we would like to help you understand why we suffer from cracked lips, which are a painful ordeal to bear. Let's first take a look at that and then use the five easy home remedies for chapped lips.
Home Remedies For Dry Lips
Here are home remedies for chapped lips in five easy ways for you to deal with the issue. And you don't have to run from one store to another to get the ingredients. Rather look around in your kitchen and you would easily find them! But before that let's see the causes for dry and chapped lips.
Smoking and consumption of alcohol can lead to dehydration of the lip skin
Lack of water intake
UV rays of the sun
Medication
Health issues
Chemicals from cosmetics
Lack of vitamin B and C
Too much of Vitamin A in the body
Licking of lips
Biting your lips!
Here Are The Home Remedies For Chapped Lips
[Also Read: Dry Lips And Mouth Symptoms]
1. A Slice Of Cucumber
Have you ever thought about the wonders of a slice of cucumber, for your lips? We use cucumber peels as a face mask to moisten and hydrate the skin, don't we? So why do we not think on the same lines for our lips. Remember, our lips do not have their own set of oil glands to help bring oils to the lip skin and moisten the surface. But a slice of cucumber can bring in the water and moisture content much needed. So what you could do is to have a slice of cucumber rubbed on to the lip and thrice a day. This would help with moistening the skin, keeping it supple and nice for a very long time to come.
[sc:mediad]
2. Use Brown Sugar
Take a teaspoon of brown sugar granules to which you may add a little olive oil, and mix them well. Apply the scrub on your lips and wait for ten minutes. Gently massage the lips in circular motions and allow the blood to flow. This act helps hydrate the skin of the lips and moisten it too. do this thrice a week and watch how the olive oil and the sugar scrub removes the dead skin cells, keeping your lips smooth and healthy!
3. Trio Help
Take a teaspoon of olive oil, a teaspoon of brown sugar and a teaspoon of honey. Mix them well and let it set in the freezer for an hour. When it turns into a thick balm, apply the concoction on your lips, thrice a day and for half an hour each time. Allow the mix to sit well on the lips so that the moisture gets locked into the lips. Do this everyday until you find desired results.
[Also Read: How to Avoid Dry Lips]
4. Vanilla Lip Scrub
Quite a dandy way and one of the best home remedies for dry lips, we would use a teaspoon of vanilla essence for this one with milk and honey. What you need is a teaspoon each of milk, honey and vanilla essence, which should be mixed and kept in the freezer. Once solid, use the cube as a lip scrub as and when you want; preferably thrice a day and everyday! The milk contents help moisturize the lips, while honey hydrates the skin and vanilla with its antioxidants helps fight dead skin cells from accumulating around! Soft, supple lips for sure would be yours to have!
5. Honey And Lime
Honey has hydrating and anti-bacterial properties which can help soothe cracked and chapped lips, and prevent infection from setting shop in the crevices too. Lime with its vitamins can help keep the lip nourished, soft and supple. What you need to do is to have a teaspoon of lime concentrate and a teaspoon of honey ready. Mix them both and apply it on the lips; keeping it for half an hour. Do this twice daily and until the lips heal. Wash it of with cold water or warm, and touch your lips for the soft feel thereafter! Guess what, apart from being one of the best home remedies for chronic chapped lips, you could use this recipe as a face lightening mask too!
[Also Read: Is Permanent Lipstick The Next Big Thing]
We hope you start using these five remedies to get rid of chapped lips fast and if you have any of your own chapped lips remedy to share, do write in!