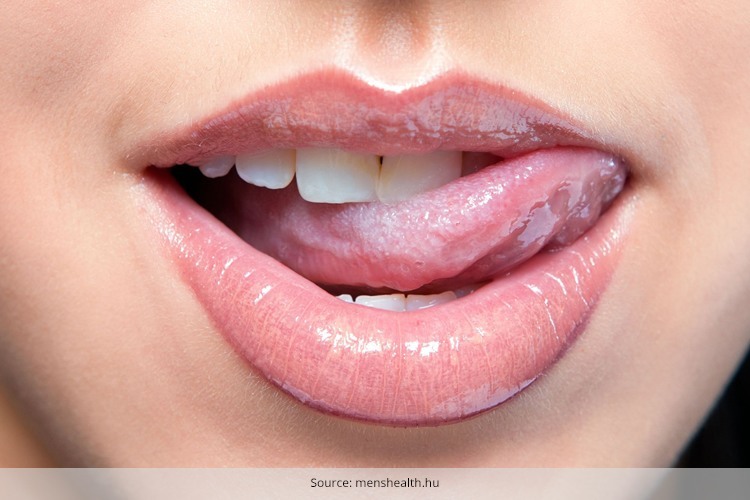 Winter is the time when we face and experience the chapping and drying of lips. Seems normal right? But sometimes even though the nip in the air isn't too much and we are on our way to the season of blooms and blossoms, we still have lips that crack and peel. And no matter what we do, the dry lips and mouth would still remain, causing us immense embarrassment and pain. What we need to do is to tackle dry lips and mouth conditions by first knowing what the symptoms are telling us.
[Also Read: How to Avoid Dry Lips]
When it comes to dry lips and mouth, the chapped lips and the dry inner corners of the mouth is a tight feeling to deal with. Sometimes we tend to bleed, and there is redness and swelling too. And these are symptoms that remain for long, which even the humble makeup wouldn't be able to disguise. So no matter how much lip balm you use, the dry lips and mouth condition still remains.
Dry Mouth Causes – Are You Using An Indoor Heater At Home?
The reason why we ask you this is because Dry Mouth Causes are linked to the dry indoor heating we use at home. And it can also be because of the UV rays of the sun and the cold winds, even during the winter months. However, if the lips are dry and chapped, you could also be suffering from malnourishment (check your diet), lack of water intake (8 glasses per day is a must), could be a cause of dermatitis (where the skin gets very dry due to certain makeup products we use) or because of not wearing enough sun block when going out in the sun.
Medical Issues
There are medical problems to think of with regard to dry and chapped lips- herpes virus and chelitis for example could be the reason why the mouth and lips are dry. Hence we would suggest checking with your doctor before using any more over-the-counter products to heal the situation, since it could do more harm than good.
Three Health Concerns That Dry Lips And Dry Mouths Can Bring
Do not ignore the cause and situation of dry lips and mouths, since it could be telling you what the body is going through and what could be the next ailment too.
Angular Cheilitis
If there is a swelling or an inflammation around the mouth corners, you need to pay attention to that. The inflammation usually happens because of excess saliva that dribbles from the mouth, chapped lips or overhanging of the upper lip that invites viral infections and bacterial onslaughts. Such oral health symptoms shouldn't be ignored. Women with sensitive skin are the most prone to Angular Cheilitis, and when the lips are licked, the ailment gets worse than what it usually was. What one experiences here are bleeding and cracked lips, redness and blisters too.
Kawasaki Disease
Mostly seen in kids from ages two to five, Kawasaki disease when ignored can lead to fatal cardiac arrests. Chapped lips, dry lips, painful mouth swellings, redness of the neck and whiteness of the eyes is what the patient suffers from, and some patients have no symptoms at all to show as well. Proper diagnosis should be done if you notice the dry mouth symptoms and the redness aren't going away. Hospital rounds and stay are mandatory when the disease hits!
[sc:mediad]
Pellagra
Lack of Vitamin B12 is the reason why Pellagra happens to the body, and followed by anxiety pangs, confusion, dermatitis and diarrhea in some cases as well. If you notice any of these symptoms on you or your loved ones following every cure for dry mouth and lips you used in the book, please consult your doctor at once since it could turn fatal if left unchecked. Your gums, lips and tongue are affected the most, and the skin turns rough and hard or cracks and bleeds in some cases too. Vitamin supplements are needed for the cure and recovery.
Causes For Dry Lips
Smoking
Over indulgence in alcohol
Pollution, dirt, grime and the harmful UV rays of the sun
Unhealthy diet
Malnourishment and lack of water intake
Lifestyle changes
Internal ailments in the body
Medication
Chemicals in cosmetics
Licking of lips
We hope this post helps you understand what causes dry mouth and dry lips and the symptoms thereafter that are a pain to deal with, sometimes fatal too. Please do not ignore any symptoms should you see any of them, and consult your doctor at once!