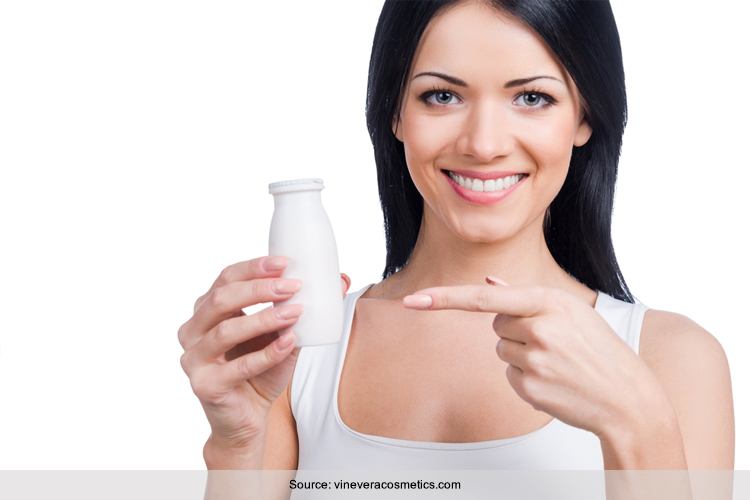 "Bacteria". Whenever we hear this word, we tend to hit the panic button. We think of all possible negatives – how many illnesses and infections they can cause. But do you know that bacteria are scientifically proven to work wonders for your health too? Sounds too good to be true, right? And guess what? The goodness of the bacteria is being offered to you in the form of probiotic drinks to boost your immunity and well-being. These superfoods are absolutely safe too! In fact, World Health Organisation (WHO) and Food and Agricultural Organisation (FAO) vouch for the fact that the probiotic drinks are good for health by defining probiotics as "Live microorganisms which when administered in adequate amounts confer a health benefit on the host".
On that positive note, I bring you the 8 best Probiotic Drinks Available In India.
What Is a Good Probiotic Food?
Probiotic foods help in multiplying the good bacteria and eliminating the harmful ones in your gut. It thus helps keep digestive disorders at bay. It promotes good health by improving digestion and immunity.
Probiotic drinks have become the favorite beverage among health enthusiasts of late. Let us now introduce you to the top 8 probiotic drinks available in India. They are a perfect example of a nutritious diet that also pampers your taste buds.
Try them today, if you haven't already.
1. Yakult
I guess one of the best ways to recall this best probiotic drink or best probiotic in India is the TV ad featuring the lovely actress Kajol. The brand Yakult ranks on top of the list of probiotic drinks and it boasts to be the "World's No.1 probiotic drink".
After Kajol, anyone endorsing Yakult?
Yes, Shilpa Shetty. In one of the ads featuring the sexy Shilpa, the print reads "Probiotics are really helpful for all of us to keep our intestines healthy and build further (stronger) immunity. My family's health is my first priority, and for this, I trust world's No.1 probiotic drink…YAKULT EVERY DAY."
OMG….Such a strong endorsement certainly speaks volumes about the quality of the product.
Technically speaking, this best probiotic drink is made from 6.5 billion beneficial bacteria and skimmed milk powder, sugar, glucose, natural flavor, and water.
Read the BILLION effect?? Amazing it is.
Pros:
Boosts digestion as it is bowel-friendly
Improves your nutrient absorption
Tangy "Citrus" taste
Boosts energy as it contains glucose
A globally popular brand
Prevents diarrhea and constipation
Builds immunity and fights infections
By the way, a bottle of Yakult has the same amount of calories as a small apple. So you can binge on it without worrying about weight gain. This probiotic drink is manufactured at an ISO 9001:2008, HACCP and OHSAS 18001:2007 certified factory in Sonepat.
2. GoodBelly
The name says it all. Absolutely! GoodBelly India is perfect for you if you are down with a tummy infection after bingeing on some street food. This probiotic drink has live Lactobacillus plantarum 299v (LP299V®) to boost digestion.
Pros:
A safe bet as it is free from common food allergens like dairy products and soy
Completely Vegan
The range of flavors includes– Mango, Cranberry Watermelon, Pomegranate Blackberry, Blueberry Acai etc.
3. Beyond Berry
One of the best brands of probiotic drinks, it is a protein-packed drink loaded with the goodness of berries. It is a powdered whole-food organic drink. Gym-goers drink it regularly. Calorie-low, that's why.
Pros:
Rich source of antioxidants, enzymes, minerals, protein, and probiotic.
Strengthens digestive function and immunity
Prevents inflammation
Protects against radical damage, cellular degeneration, and aging.
4. DanActive
This is a best-selling American Probiotic Drink Available In India. Danone is a top dairy product brand in the US. DanActive is a delicious daily drinkable probiotic yogurt for the whole family with L. casei Danone CNCM I-1518.
Pros:
Improves immunity and digestion
Offers various flavors like- Strawberry, Vanilla, Strawberry-Banana, Blueberry, Pomegranate-Berry, and Multi fruits
5. PRE Probiotic Enhancer
A zero calorie drink! WOW! PRE Probiotic Enhancer is a fusion of organic juice enhanced with a proprietary prebiotic blend. One of the healthiest probiotic drinks available in India. It is conceptualized to deliver a healthy boost to your digestion at any time of the day. It is made with organic cane sugar and is a gluten-free product.
Pros:
Available in a variety of exotic flavors
Boosts the growth of good bacteria
It is a USDA certified organic product
6. Kyo Dophilus Probiotics plus Fiber
These probiotic drinks are popular among people across all age-groups. This probiotic powder supplement is fiber-rich and improves the functioning of the digestive system, it enhances immunity and promotes good health.
Pros:
Contains the goodness of both Probiotic & Prebiotic
GMP Certified
Contains no preservatives, sodium, sugar, gluten, yeast, milk and artificial colors or flavors
7. PHD 2Go Probiotic Drink
A delicious balance of berry and citrus flavors is what you will find in this drink. A single packet has 6 probiotic strains, 20 billion CFU and 3 gms Pre-biotic fiber. You can find it easily at your neighborhood supermarket. It comes in two variants as a powder packet form or in 10 oz. Bottles.
Pros:
Helps to detox your digestive system
Strengthens Immunity
Improves overall health
[sc:mediad]
8. Coco Biotic
Hey, don't mistake it to be a chocolate-flavored probiotic drink. It is a premium beverage offering from the company Body Ecology. Cocobiotic India is a natural drink made from young green Thai coconuts (that are wild-crafted) and a blend of probiotics. It is a smart mix of beneficial bacteria and yeast. This best probiotic drink is manufactured exclusively by an Australia-based company called Grainfields.
Pros:
Improves digestion
Reduces sugar cravings
Energy booster
Improves liver cleansing
Gluten free, Soy free, Dairy free, Vegan
Organic drink
Rich in B vitamins, minerals, and enzymes
Travel-friendly packaging
Pocket-friendly pricing
Guess the founder of Body Ecology?
It is Donna Gates, an authority in the field of digestive health, diet, and nutrition.
Hope your knowledge of Probiotic Drinks Available In India has happily increased. BTW, do tell us if you have tried these probiotic drinks and which one is your favorite from the list? And why? Share your feedback with other health enthusiasts here.