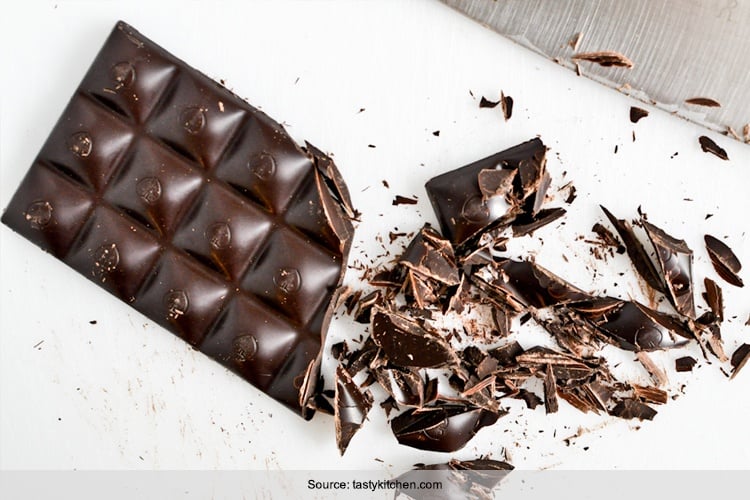 Are you a Chocolate lover, Chocolate 'Type' loyalist, or Chocolate "Brand" loyalist? To specify, do you love those crunchy and crispy chocolates, caramel chocolates or do dark chocolate brands fascinate you more? Well of late, the concept of dark chocolate in India is catching on and we see a surge in its popularity…actually, more among the health-conscious individuals. A research conducted by Louisiana State University has revealed the health benefits of consuming dark chocolate and how the bacteria in your intestines ferment it to release anti-inflammatory compounds.
Here are some more reasons for you to indulge your sweet tooth. Another study shows that the flavonoids present in dark chocolate boost the blood circulation in the skin. It hydrates your visage and gives you a luminous skin tone.
I will now take you through a dark chocolate test. It has been done by "Smart Cooky" – an NDTV Venture that conducted a taste test of the best dark chocolate brands in June 2017. A bit about the testing process:
The Selection Procedure – "Blind Taste" test of top dark chocolate brands flooding the domestic market.
Chosen Brands – Hershey's, Kit Kat Dark, Toblerone, Cadbury Bournville and Lindt 70% Cocoa.
Methodology – The above brands were rated on a scale of 10.
Rating Parameters – Following were the parameters picked for the rating purpose – flavor (bitter-sweet is the quintessential taste of dark chocolate), AFTERTASTE (lingering chocolate flavor), TEXTURE (smoothness and richness of the chocolate).
The Results and Scores…
1. Hershey's
Score: 7/10
Hershey's is on top of our list of the best dark chocolate in India. It fits the bill as a bitter-sweet dark chocolate which is why it scores high (actually, top of the pops) with chocoholics. It is a tad bit overwhelmingly sweet. This best chocolate in India has a very rich and smooth texture thanks to the dollops of cocoa butter in it which makes it too hard to resist for all the chocolate-lovers across the globe.

2. Kit Kat Dark
Score: 6/10
The combo of wafer and chocolate is a super hit formula! Brand Kit Kat from Nestle holds a prime place in the heart of all Indians for the reason mentioned. It is such a crowd puller that it can also feature in the list of the best chocolate in India. The taste of Kit Kat Dark is very similar to the regular Kit Kat. The "wafer" in the dark chocolate can make you wonder – why at all? Probably to retain its hallmark crunch is our guess. Anyhow the contents of this dark chocolate in India are Milk fat, chocolate, cocoa butter, Palm kernel oil, wheat flour and others.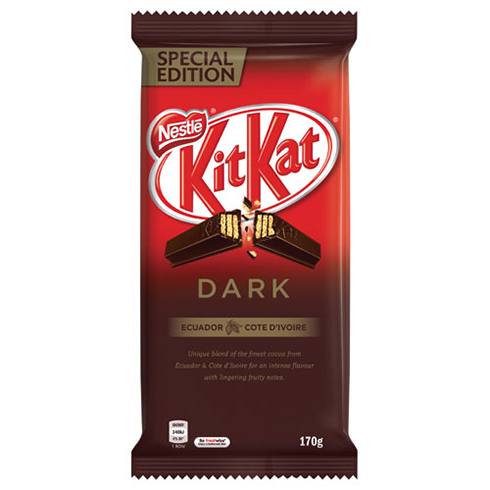 3. Toblerone
Score: 5/10
This is one of the best brands of Swiss chocolates. It comes in a unique-looking triangular shape. The texture of this dark chocolate in India is not silky, though the taste is exotic. To sum it up – the texture didn't meet the expectations but the flavor compensated for it. The balance between cocoa and sugar is OK but not memorable.
Did you know the classic Toblerone was introduced in 1908?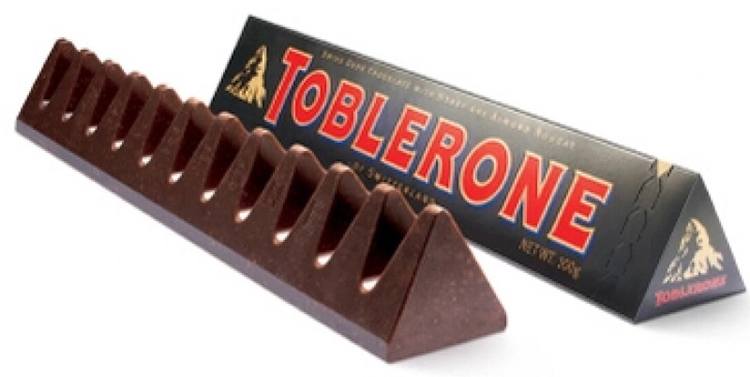 4. Cadbury Bournville
Score: 4/10
The Taste of Cadbury Bournville is nothing overwhelming. The flavor of dark chocolate is not strong and its after-taste is also disappointing. The flavor is not something that will make you go gaga, or tempt you to write pages after pages in its praise. It scores poorly on the softness quotient and fails to give the melt in the mouth experience.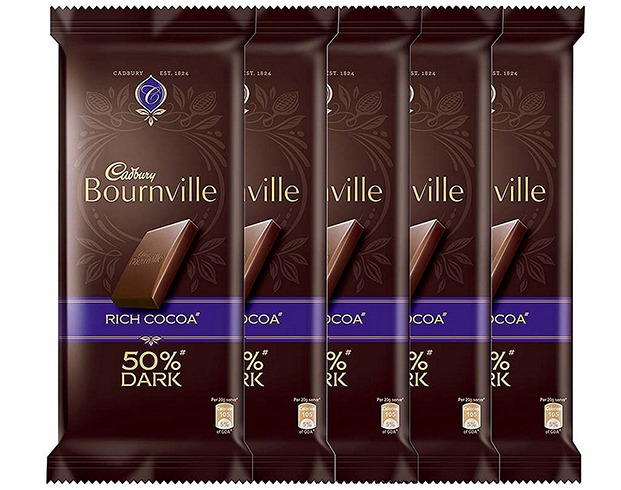 5. Lindt 70% Cocoa
Score: 8/10
The brand is synonymous with sinful dark chocolates for its sharp flavor. Its taste is bitter and its aroma is exotic. Melts perfectly on the tongue, you will keep longing for more. The slight salty aftertaste is the only negative you can find in this dark chocolate in India. Upon comparison with the lovable richness of Hershey's, this dark chocolate bar of Lindt 70% Cocoa was definitely less buttery. However, if you like the pungent flavor of dark chocolate to tantalize your taste buds you cannot resist this one for sure!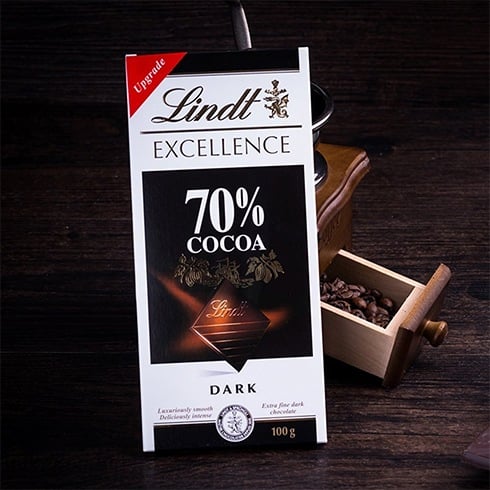 BTW, there is Lindt 85% Cocoa too (in the Lindt family) as one of the most popular dark chocolate brands.
As you can see, it is a close fight between Hershey's and Lindt for the numero uno position. While Lindt leaves a saline aftertaste, Hershey's is a bit too sugary (though its texture is great). Talking about pricing – Hershey's is definitely more pocket-friendly than Lindt.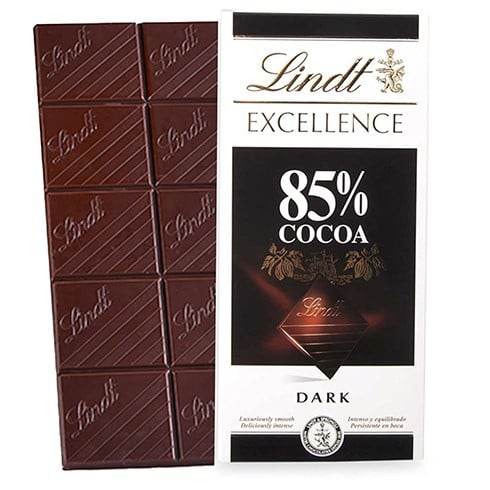 Hold on. The list of dark chocolate brands hasn't finished yet. Other popular dark chocolate brands in India and across the world include the following –
6. Godiva Dark Chocolate:
It is a Belgium chocolate brand that was launched in 1926 and is still going strong.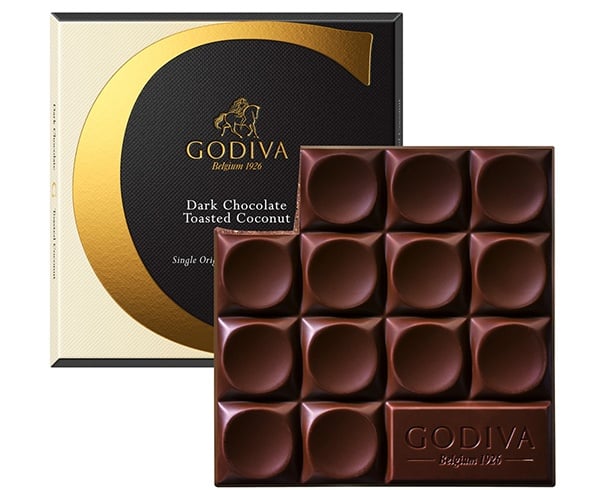 7. Amul Dark Chocolate:
It is a mild variant of dark chocolate with just 55% cocoa in it to cater to the desi palette.
8. Mason & Co. Intense Dark Organic Chocolate:
This dark chocolate brand has around 85% of cocoa and is gluten and soy free. This Dark Chocolate Bar is a dream-come-true for the die-hard dark chocolate lover. It has a minimal amount of organic cane sugar to add a sweet caramel touch that complements its intense flavor perfectly.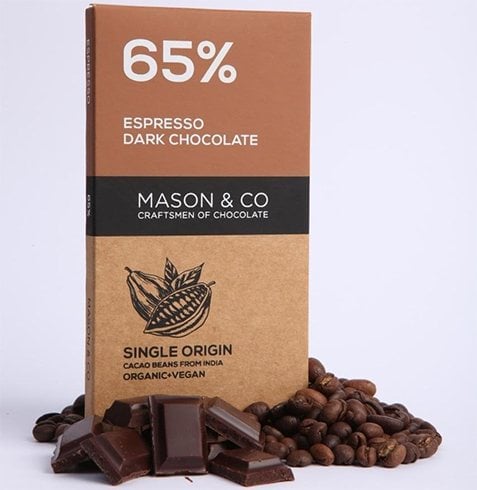 9. ASAP Almond And Dark Chocolate Granola Bars:
The dark chocolate energy bar has the goodness of almonds that is sure to work wonders for your body and mood.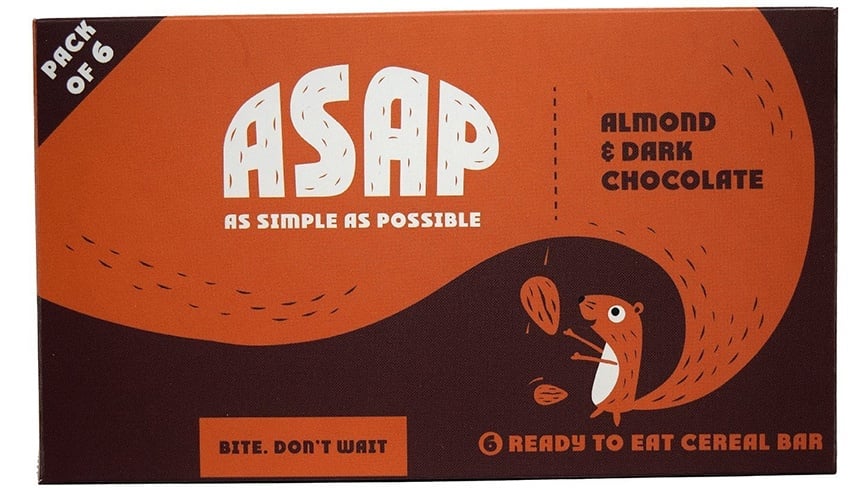 10. Ghirardelli Intense Dark Chocolate:
One of America's oldest chocolate makers offers dark chocolates with cacao intensity varying from 60% up to 86%. You have ample choice to fulfill your dark desires.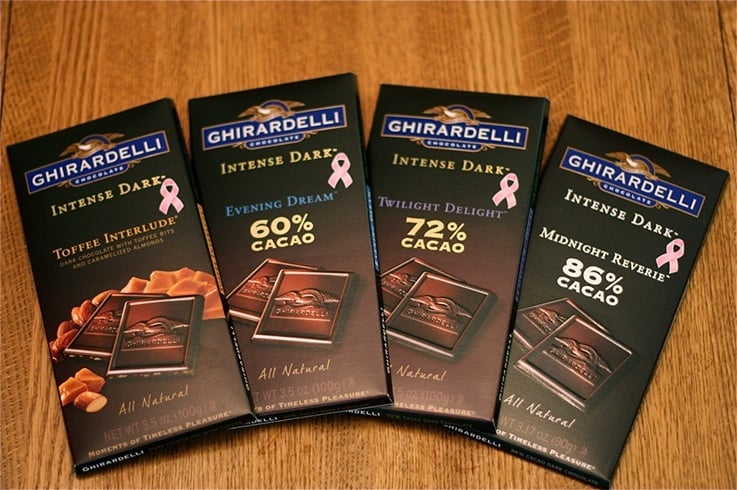 11. Endangered Species Dark Chocolate:
With 88% cocoa, it is one of the darkest forms of chocolate. The brand supports environmental awareness with compelling information inside its wrappers on endangered plant and animal species. This makes it a perfect example of guilt-free indulgence.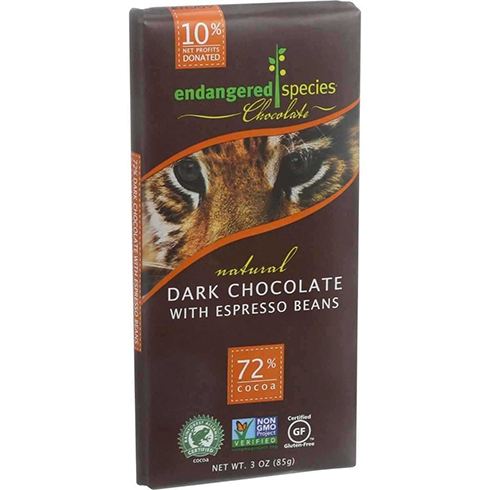 12. Green and Black's Organic Dark Chocolate:
It is a sweet offering from a British chocolate company founded in 1991 that vouches for ethically sourced cocoa and high-quality dark chocolate.
13. Sweetriot Organic Dark Chocolate:
It is a 100% organic, fair-trade dark chocolate bar.
14. Pascha Organic Dark Chocolate:
It is a safe bet as it is free from common food allergens like peanuts, nuts, dairy, soy, eggs and gluten.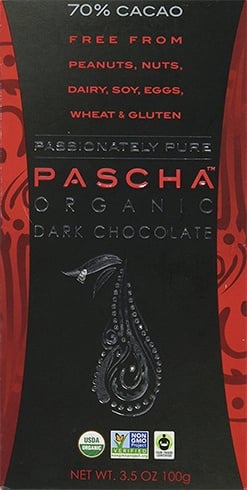 15. Scharffen Berger Dark Chocolate:
With 82% cocoa, these Extra Dark chocolates are produced by the Artisan Confections Company, a subsidiary of the Hershey Company. It has rich notes of dry fig and a tingling peppery aftertaste. This Kosher certified product is a must-buy for every chocolate connoisseur.
[sc:mediad]
16. Moser Roth Premium Dark Chocolate:
It is a German gourmet dark chocolate that makes for some classy gifting this Christmas season.
What is the Nutritional Value of Dark Chocolates?
A dark chocolate is not just a treat for your tastebuds, it is nutritious too. Dark chocolate is labeled as a superfood because it is a rich source of antioxidants that help eliminate the free radicals in your body that cause degenerative damage, cancer, etc. The flavonols in dark chocolate also boost heart health as they help lower blood pressure and improve blood flow.
An ounce of dark chocolate that contains 70 to 85 percent cocoa will have the following nutritional value:
200 mg of Potassium
86.2 mg of Phosphorus
63.8 mg of Magnesium
12.8 g of carbohydrates
12 g of fat
2.2 g of protein
3.1 g of fiber
168 calories
Some food for thought!
Word of caution here – Now don't just succumb to your desire and binge on dark chocolate. Moderation is the keyword yet again! Since dark chocolate has its dose of sugar and calories it is best to consume it in moderate quantities only.
Have you tried the above dark chocolates? Go ahead and tell us which dark chocolate in India makes you say "Yeh Dil Maange More".
Images Source: amazon.in