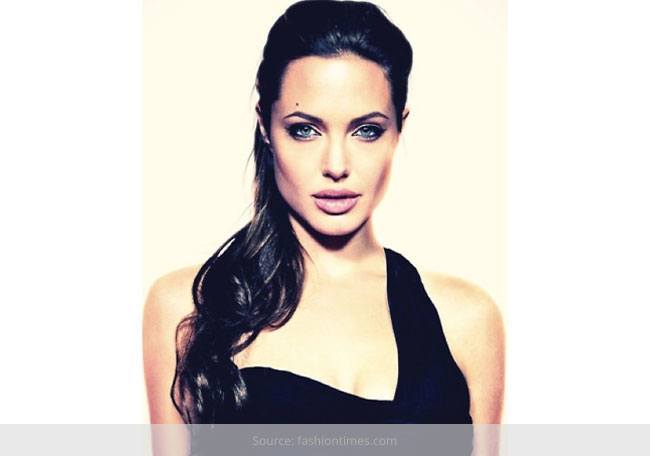 We all know that celebrities, especially those in the acting and modelling industry, are very conscious about their appearance. But not many of us know to what lengths they would go to keep themselves looking young and beautiful. Here are some weird, some disgusting, and some plain shocking celebrity beauty habits that you would never want to try.
Kim Kardashian
Kim Kardashian swears by this totally cringe-worthy beauty routine called the vampire facial. It involves drawing blood from the arm and then separating the platelets into a platelet-rich plasma, which is then mixed injected into one's face. Priced at around $1500 for a forty-five minute session, this facial is all the rage in Hollywood these days.
Kim Kardashian posted this picture of herself getting the blood facial done on Instagram, pretty ghastly isn't it?
Victoria Beckham
I so do not envy Victoria Beckham her expensive facial routine. Called the "geisha facial" it involves having powdered nightingale poop rubbed on your skin to exfoliate it. Any takers?
Sure she has great skin, but is it worth having bird poop rubbed all over you, I wonder? Apparently Tom Cruise thinks it is, since he is also an ardent fan of this particular freaky facial.
Kate Middleton
The Duchess of Cambridge is regarded as the epitome of classic beauty. So what does she do to preserve her youth? She slathers on a cream that contains bee-sting venom onto her face. It is said to be a natural alternative to Botox. I'm not sure if it will actually sting when put on your skin but it sure doesn't sound appealing to me.
Sandra Bullock
Sandra Bullock uses Haemorrhoid cream to get rid of the lines and bags under her eyes and swears by its effectives. Enough said!
Kate Winslet
What is it with British celebrities and their weird fascination with reptiles and insects? After Kate Middleton and her bee-sting venom obsession we now come to Kate Winslet and her particular obsession with a snake serum. Again, it is touted to be a natural Botox and keeps the face free of wrinkles.
[sc:mediad]
Demi Moore
Just thinking about this makes my skin crawl. Hollywood actress Demi Moore revealed in a talk show that she is a big fan of the "leech detox" therapy. Yes, you read it right – leech! The actress said that it detoxifies the blood and that "they (the leeches) have a little enzyme that when they're biting down on you, gets released into your blood and generally you bleed for quite a bit. And your health is optimized. It detoxified the blood and I'm feeling detoxified right now."
Imagine getting voluntarily sucked by leeches. She is either totally brave or totally stupid, we're not sure which.
Naomi Campbell
The supermodel indulges in a master cleanse thrice a year. And it is no easy task, what with a diet made up solely of cayenne pepper, maple syrup, lemon juice and water. And no, I'm not joking. I wish I was because that sounds insane. Seriously, how can anyone survive on that and not lose their mind?
Angelina Jolie
Angelina Jolie likes to snack to keep herself fit. And her favourite snack? Crunchy cockroaches! The actress describes them as "a meaty, high-protein snack food." Why can't she just snack on some fruits and nuts like normal people do to stay healthy?
Now that you know the extremes to which celebrities will go to preserve their beauty, take a moment to really consider this question – do you envy their fame and success or do you pity their desperate attempts to cling on to their youth and beauty?