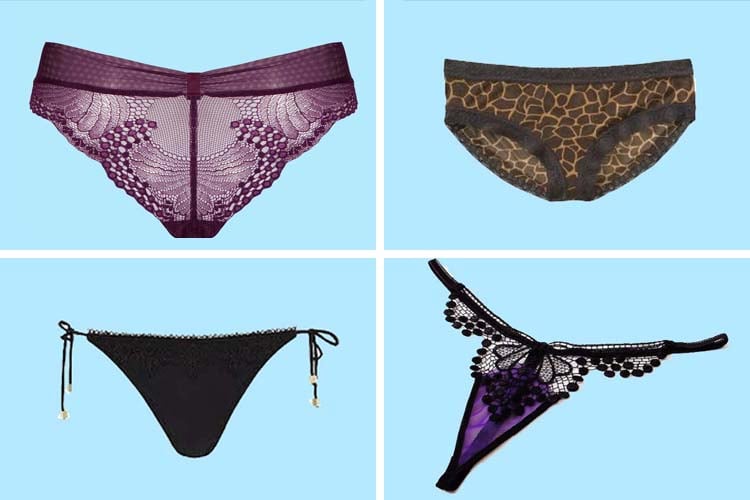 It could be a secret for you, but not for the man you love. Lingerie shopping is not just a private business any more. It is all about desire, and aspirations as much as possessions. And price tag is not a criteria any more. Things like softness, quality, feel, colours, delivery etc. are what make underwear shopping more prestigious than before.
The galaxy of women's underwear types is vast and expanding. It is a burgeoning market in itself. There are thongs for women, cotton underwear for women, thermal underwear for women. Qualifiers like women in panties is an understatement today. Tags like best underwear for women and cheap underwear for women are more valid. Hope you agree!
That having said, let us discover the world of women's underwear types. There are 24 of them (I know you didn't know there were so many)! Not only will it widen your knowledge of it, it will also make you a more informed and prudent spender. Here we go.
FOR LIGHT DAYS
Boy Shorts
Give credit to men's briefs for "boy shorts" – underwear for women. Unlike regular panties, boy shorts are rectangular on the thighs. Though they are similar looking to hipsters, they have a lower-cut leg.
Wearing Tip: Since boy shorts are devoid of visible panty lines, you can wear them under tight-fitted clothes. The interesting thing is that you can wear them under skater skirts or as loungewear or swimwear. WOW!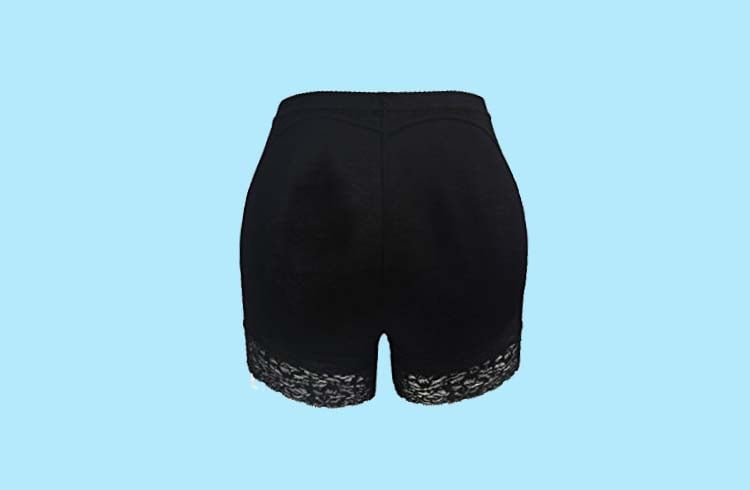 Thongs
Simply "Erotic" are thongs for women. But why? Because it has to sit 3-inches below the waist. More importantly, it gives you minimal butt coverage and stands out (privately, not publicly) with a triangular patch at the front. The sides of the underwear, almost rest on the hip bone.
Wearing Tip: What better way to celebrate your honeymoon than in thongs for women? Never forget the mischievous role and glamour value of the crotch-less styles in thongs. Wear bodycon dress or skirts (to evade panty lines).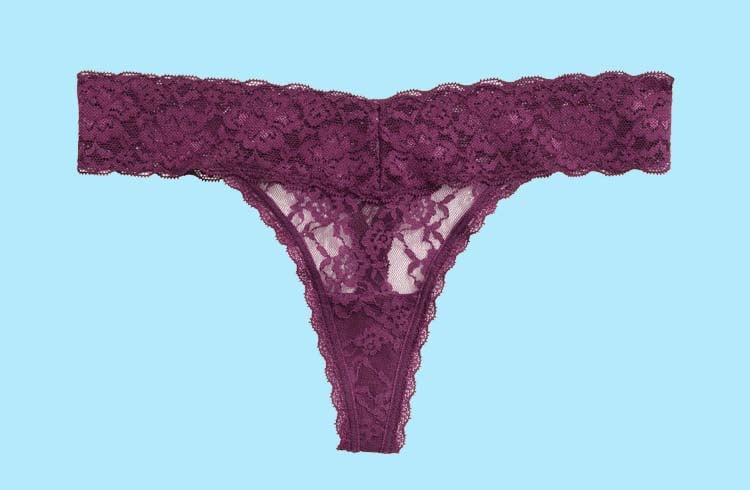 Tanga
To some of you, the word Tanga in the lingerie context might sound Hindi (though it is not). These are basically European panty silhouettes (of moderate coverage). If you compare it with other underwear items, Tanga gives you a greater back coverage than a thong but narrower than a bikini.
Wearing Tip: Swimwear and Beachwear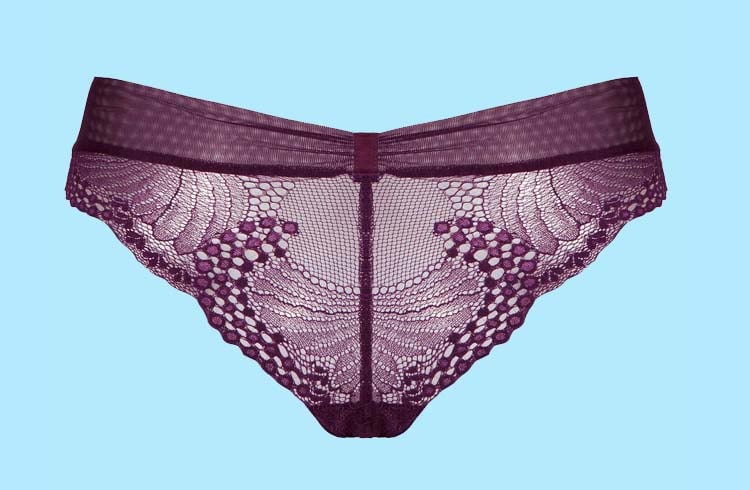 Tap Pants
Tap Pants have become a lingerie wear (similar to French shorts). They are shorts in a way with high waist which covers the back and the hip area. Shorter than the usual pants, the tap pants usually come in silk and lace silhouettes.
Wearing Tip: Leisurewear, Nightwear and Dance shorts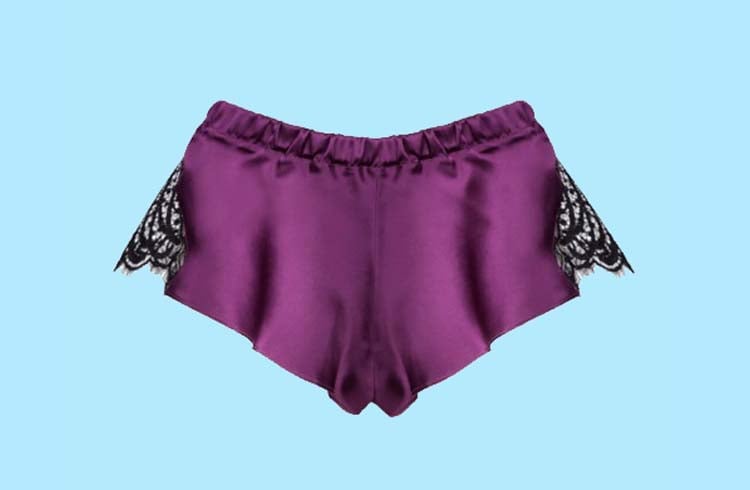 FOR MEDIUM DAYS
French Cut Panties
Call it one of the best underwear for women or whatever; French Cut Panties are one of the most popular styles that you have been wearing all your life. Just like classic briefs, the French cut panties have high-waist band. Only thing is that they have a lower-cut leg at the widest part of the thighs, which means less coverage.
Wearing Tip: You might love French Cut panties as regular wear (if you are not bothered by its high-waist). Wear it for a beach walk with a loose shirt or a sarong.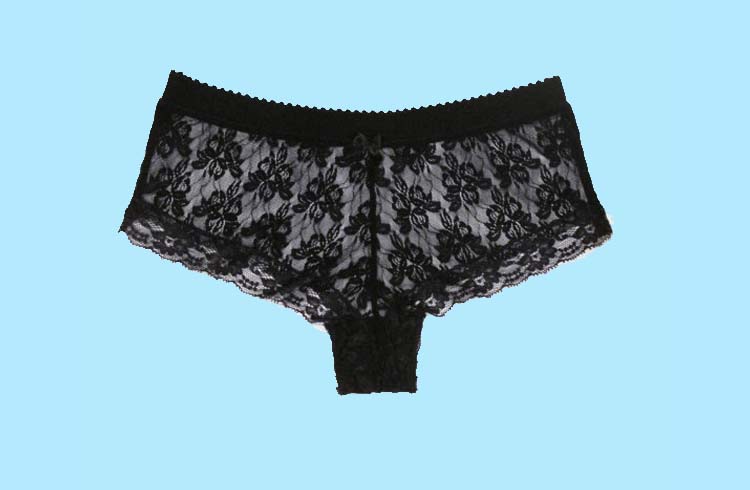 Seamless Panties
Talk of UGs and the comfort level of seamless panties is truly unmatched. As goes the name, seamless panties have no visible seams and stitches on them. That's why they are an ideal choice for everyday dress and for any type of "tight" clothing like leggings.
Wearing Tip: Wear seamless panties with items of daily wear (this includes pants, leggings, trousers to sheer dress)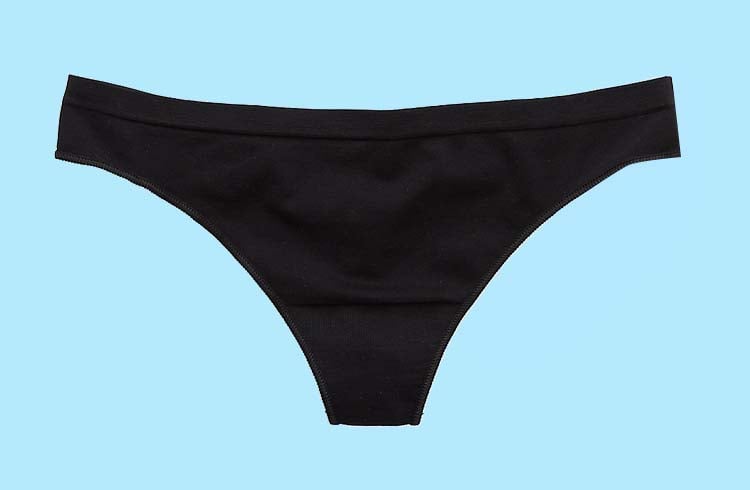 FOR HEAVY DAYS
Classic Briefs
"Granny Panties". Yes, that's what classic briefs are fondly called. Maximum coverage is what they give. Plus, they have a high waist band. This is one of the most comfy styles in women's underwear types known to womankind.
Wearing Tip: You can wear classic briefs under high-waist lowers and jeans, even during the bad times of the month.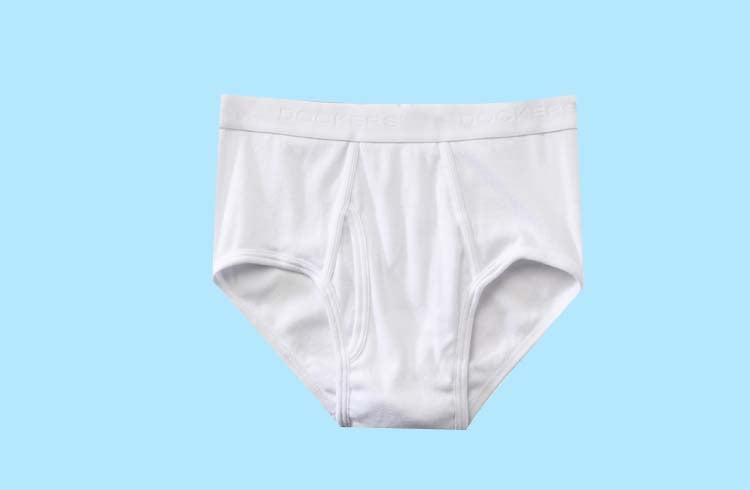 Hipsters
"Hip Huggers" they are. Any idea what makes hipsters click? The waist band which sits on the hips. Hipsters have low-cut leg holes and sit lower than the waist. Yet they give you a whole lot of coverage and are super-comfy to say the least.
Wearing Tip: Wear Hipsters with low-waist jeans and skirts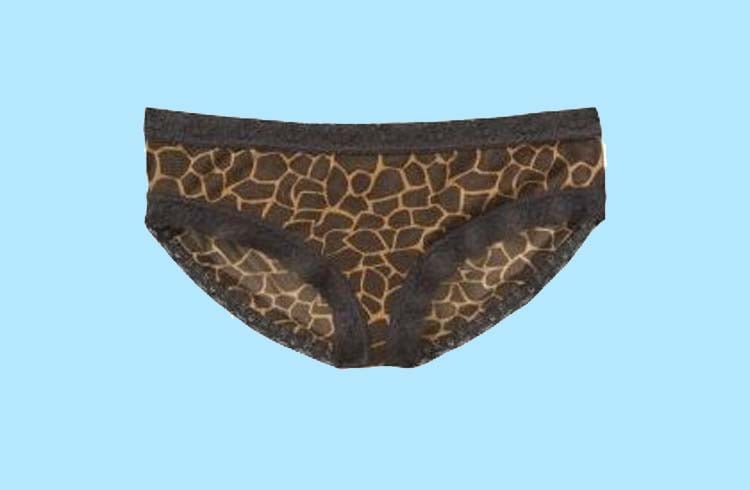 Control Briefs
These briefs have a tighter elastic tummy line and cover almost up to your navel. They are worn to tuck your tummy inside.
Wearing Tip: Post pregnancy, Bodycon dresses and skirts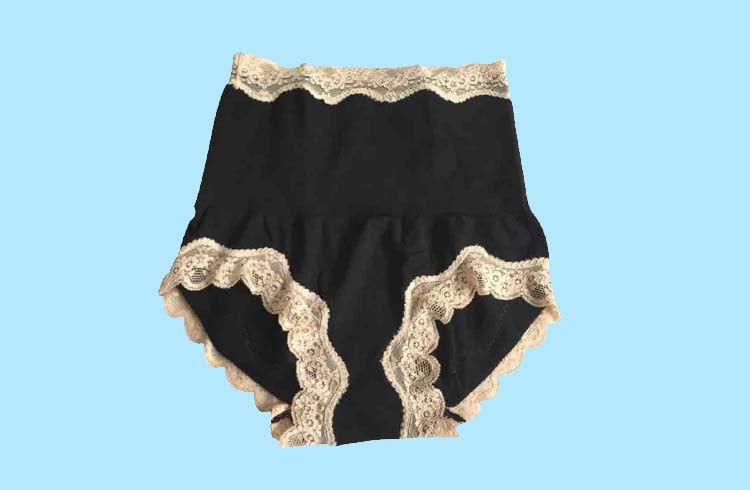 SAUCY UNDERWEAR OPTIONS
G-String
Very saucy, and intimate, G-string is similar to the thongs. Expect less coverage from it. The front and back of the fabric used in this underwear is connected via a small string (which is the waist band).
Wearing Tip: As Beachwear or for sun-bathing
Recommended for: YES and NO (depending on your comfort level to look sexy)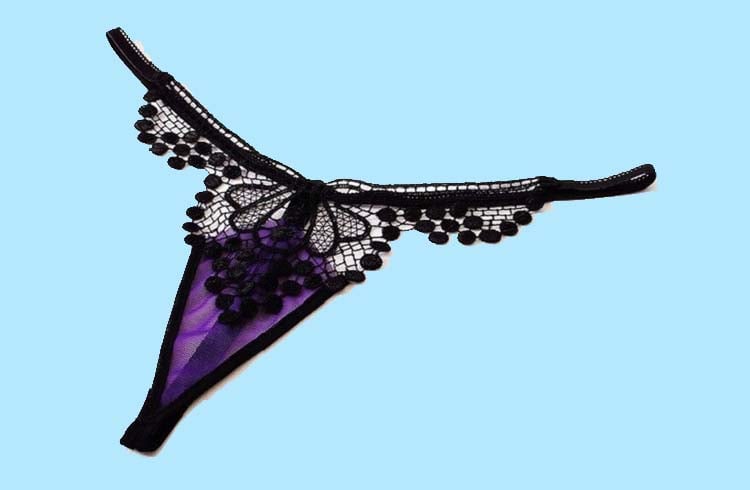 C-String
Meet the new age swimwear (or new age BIKINI) in C-string. It's very sexy and sensuous and popular for beachy trips. C-string is devoid of strings and covers. It has the bare minimum of a cloth (like a clamp) around your buttocks.
Wearing Tip: For Sunbathing, and as swimwear
Recommended for: YES and NO (depending on how sexy you want to look)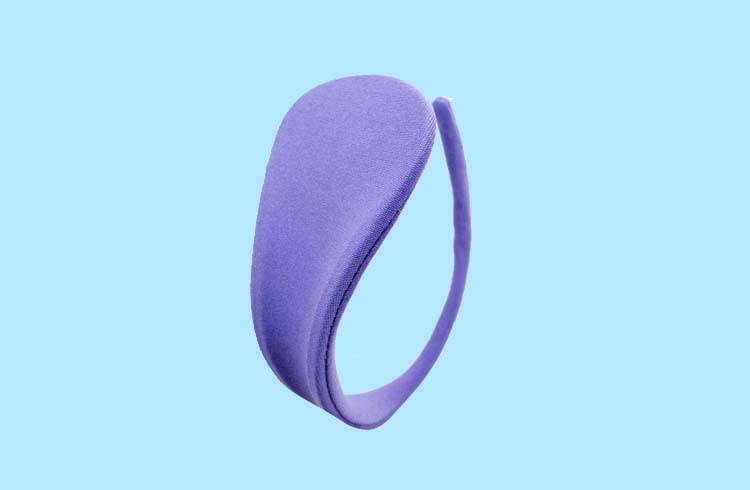 Brazilian Brief
Seductive and Elegant, the Brazilian Brief is that underwear for those of you who want to show off without showing too much! There are 3 types of Brazilian brief – Regular Cut Brazilian Brief, One Side Knot Brazilian Brief and Two Side Knot Brazilian Brief.
[sc:mediad]
Here is what these Brazilian Briefs look like –
Regular Cut Brazilian Brief – This cut is the actual Brazilian bikini cut that gets you proper coverage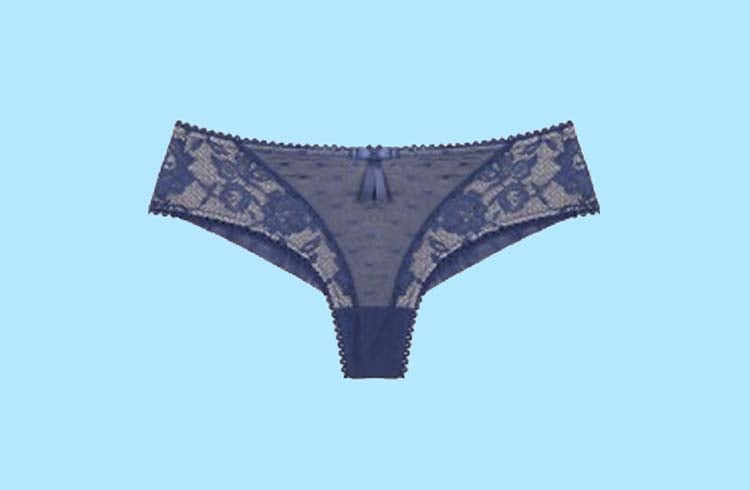 Brazilian Brief– Has single closure (adjustable) at the bottom of the bikini. Can look after the changing waist sizes situation with a knot at one side.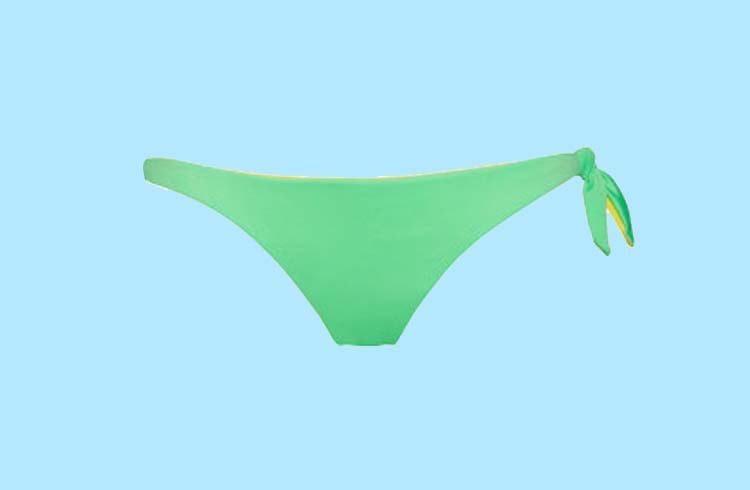 Two Side Knot Brazilian Brief– Two side threads to tie at both sides.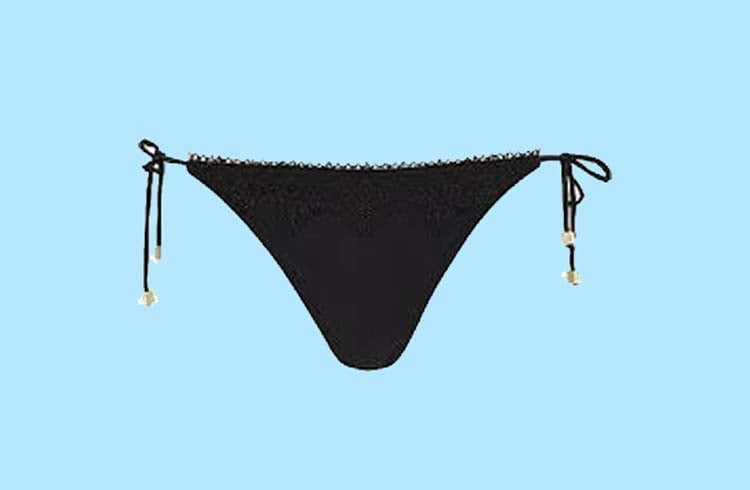 Bikini
Between the sexy thong and the conservative brief comes a moderately covered panty – the BIKINI. Modest hip coverage and semi hi-cut legs.
Wearing Tip: These panties are ideal for physical workouts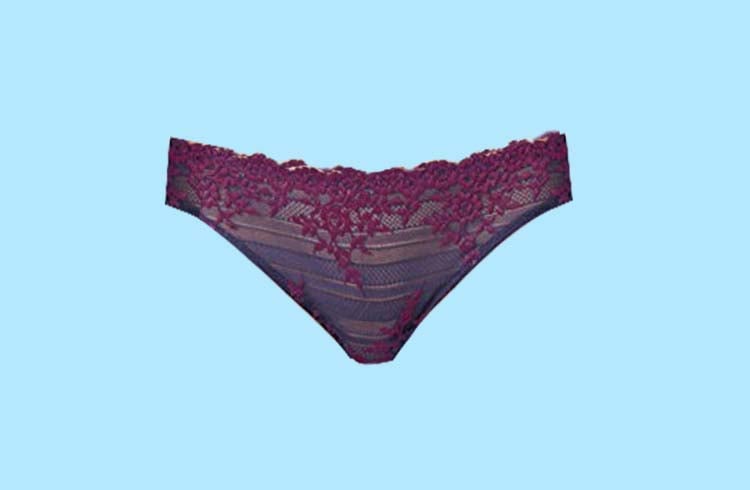 Butt Lifter
Firm round shape which comes with continuous use – that's what 'Butt Lifters' are. The waistband has elastic material which is an asset when it comes to body slimming and contouring of the body.
Specialty: Butt-lifter comes with "buttock cut-outs" (as you can see in the pic). These perk up butt muscles and give the right volume to the right place.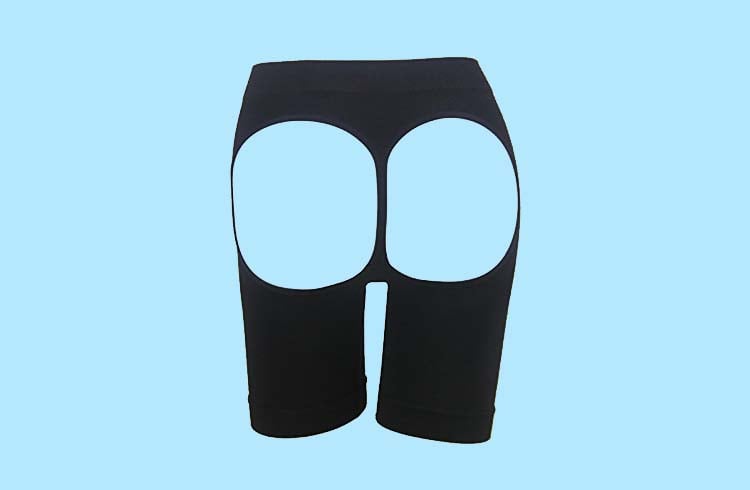 Adhesive Panty
It's a RAGE amongst the RUNWAY MODELS! Might sound strange for the beginners, but the adhesive panty runs from the tip of your tailbone (backside) to the top of your lady region (front side). This cotton underwear for women which looks like a weirdly-shaped Band aid comes with a cotton liner and uses silicone strips to stay firm in place.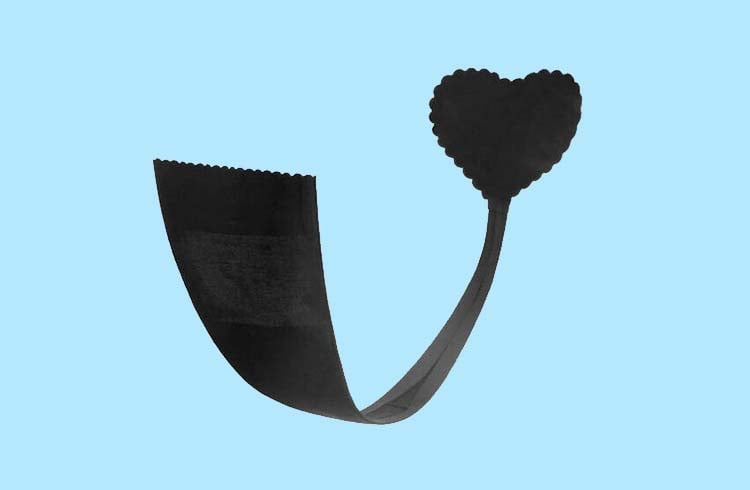 Open Crotch Panty
STEAMY BEDROOM ACTION assured with this rousing thong which lets your vagina breathe. This naughty underwear is cut across the crotch and can drive your man wild-n-crazy.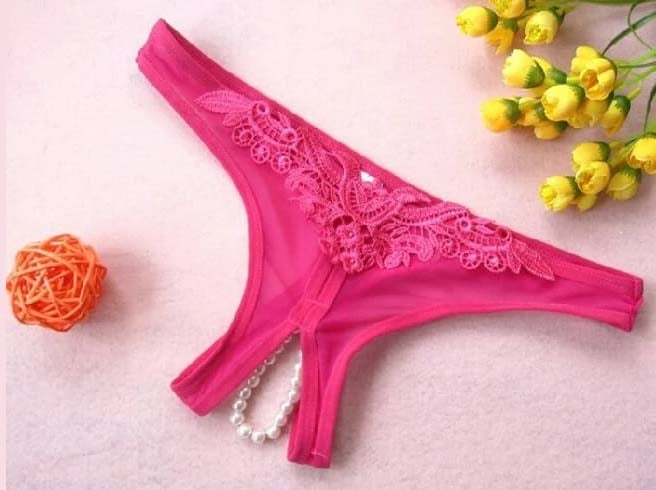 String Bikini
Lovingly dedicated to 'sunbathing', meet String Bikini – panties with a criss-cross side look. Win-win on the comfort platform, String bikini gives you minimal coverage with triangular-shaped piece connected to the groin area.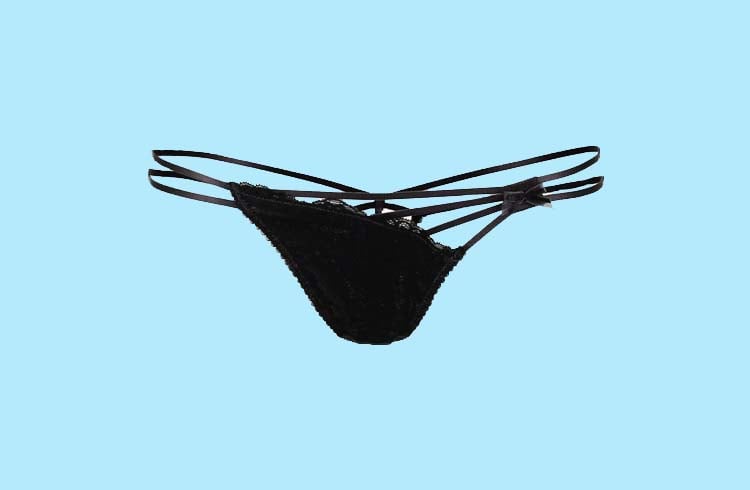 High Waist Brief
Look slimmer, dear reader, with the High Waist Brief. It comes with an elastic waistband which helps in compressing and smoothening of tummy. These seamless hipsters give you full rear coverage and are a must-have for the figure-conscious fashionistas reading this piece.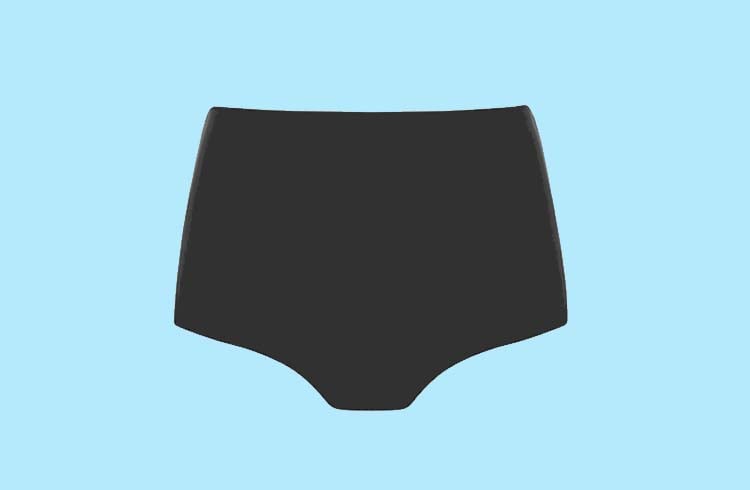 Garter Panty
Indulge in these light-weight lace panties which are attached with garter belts (adjustable) to hold up your stockings. Drawing your man closer will be effortless now.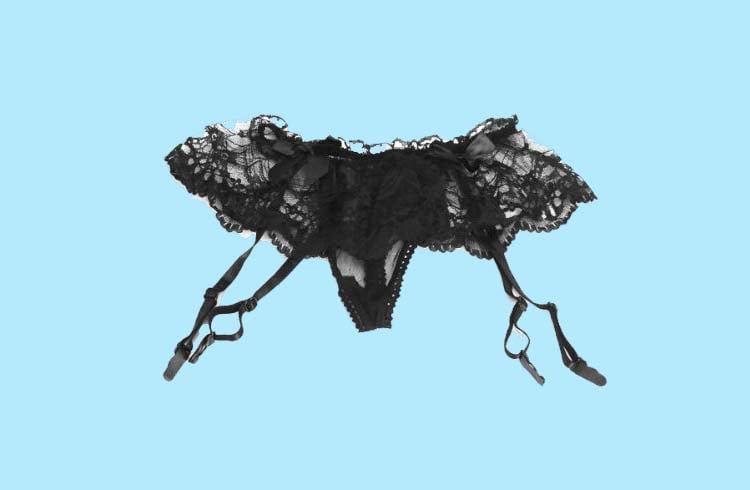 Maternity Panty
Dedicated to all preggie ladies, Maternity Panty can be your best go-to underwear item when you are on the threshold of embracing motherhood. And boy-o-boy! They give the expecting moms just the right and requisite support without squeezing too much. They also come with "anti-odour" features so that you stay fresh all day long.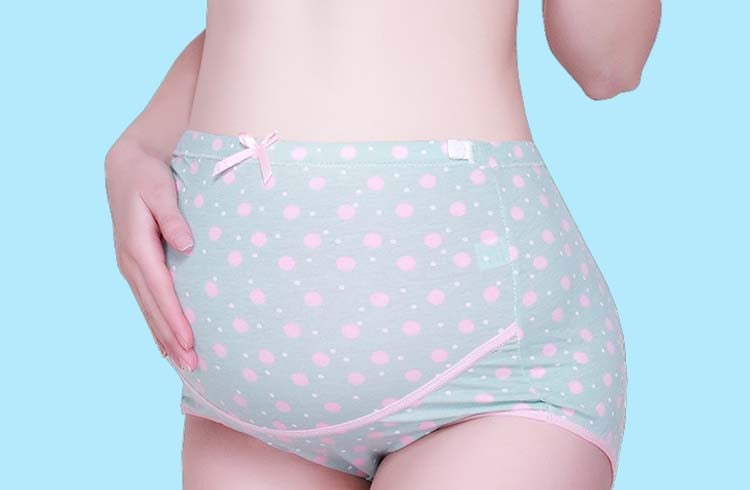 V Kini
Best worn under skirts and dresses, this feminine underwear is a bikini-style panty with stretchable lace which gives you full back coverage. It gives you a "V" dip both in the front and rear, thus making it a highly comfortable fit.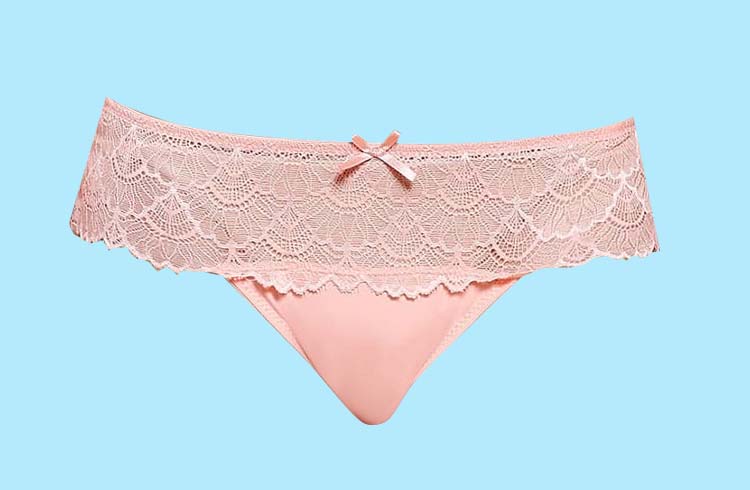 Caged Bikini
Meet Caged Bikini: the mesh-knit thong with strappy sides which will surely make you a head-turner for your beachy visits. It's got a cheeky back cut, crotch detail and sexy styling.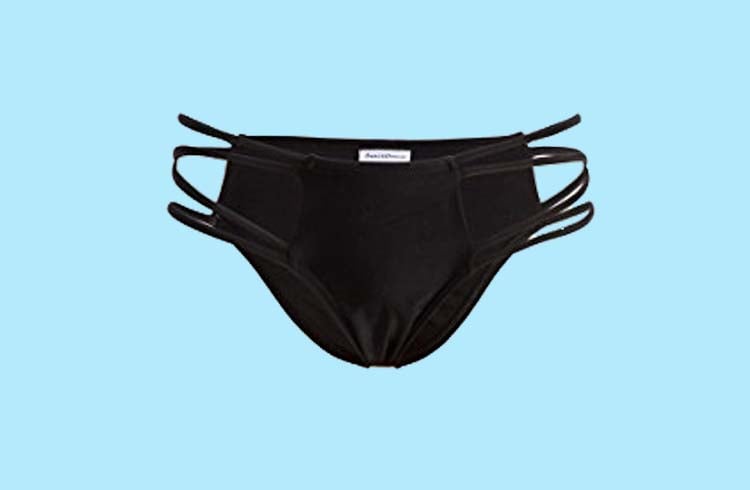 Cheekster
Wanna give the world a partial view of your bootilicious butts? Try out Cheekster panties. They will never leave a strong panty line, and are the perfect thing to wear under jeans. Be Cheeky inside!
Butt Booster
Enhance the size of those sexy booties in a minute with Butt Booster panties. Being foam-infused, they get you natural curves you had always craved for.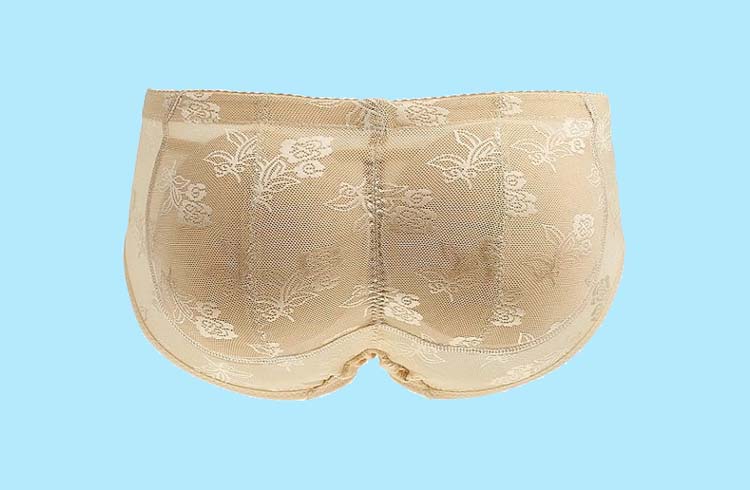 Thermal Underwear
Do you know the best friend of womenfolk in winters? The thermal underwear for women. Gives your body extra protection and saves you from freezing and extreme temperatures. In short, it is a perfect blend of protection and freedom.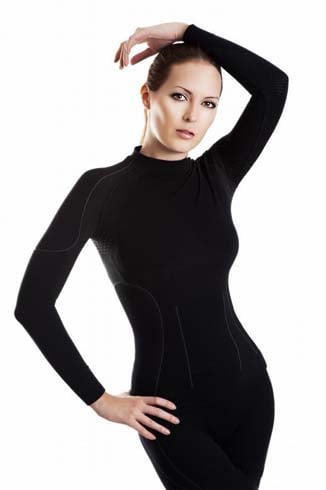 So how did you find these underwear options for women? Tell us which you liked the most and want to go in for. Any more ideas on underwear for women? Feel free to share.
Images Source: pinterest