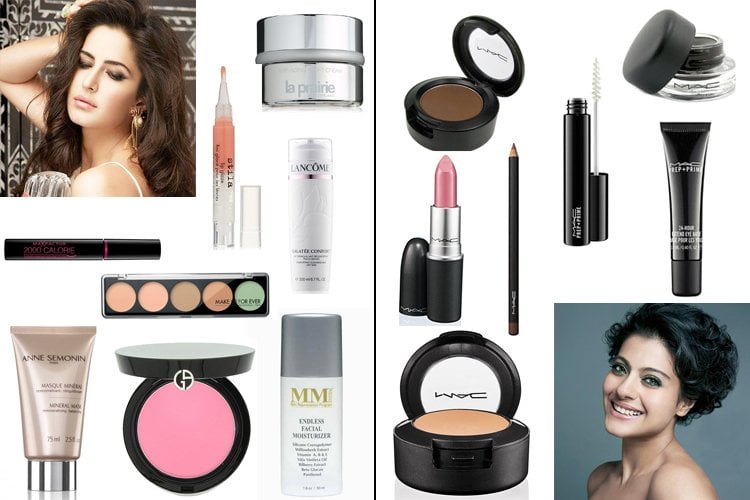 Ever wondered why your favorite celeb's skin is forever glowing? Or how they tackle skin breakouts while working constantly? Turns out that it's not impossible!
We discover that celebs are beauty brand loyalists. In this article, we take you through their favorite creams, moisturizers, body mists, fragrances, lipsticks, hair care, fairness products, and more foolproof products that work.
Here are all the beauty products used by Indian celebrities:
1. Priyanka Chopra
Priyanka Chopra prefers minimal makeup when not working. She puts on a lip balm, a little bit of foundation, and works her eyes. She prefers mattes over glosses for her lips- "I have really big lips, and when I wear gloss, they look way bigger. I have to keep them in check."
Her favorite lip colors include MAC's Lady Danger, Candy Yum Yum, Ruby Woo, Russian Red, Studded Kiss, and NARS' Dolce Vita.
Here are few of Priyanka's favorite go-to-makeup-products:
Chanel Le Blanc Intense Brightening Foam Cleanser- Priyanka believes in removing all remnants of makeup before bedtime no matter what. She double washes because she wears a lot of makeup when she is working.
MAC Cosmetics Green Gel Cleanser-She prefers this product to remove all makeup and grime because it is perfect for her dry skin.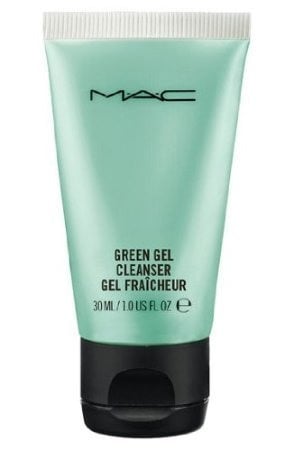 Kiehl's Daily Reviving Concentrate
StriVectin Eye Concentrate for Wrinkles- along with the eye cream, she also tries lip balms by StriVectin.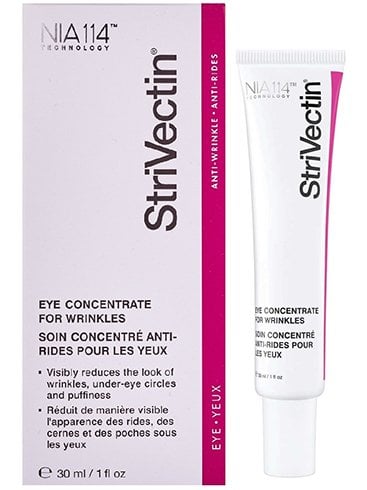 Bio-Oil- "I find most of my products from reading magazines and listening to what makeup artists tell me to do. And I usually do all my shopping at the duty-free, so I keep trying new things."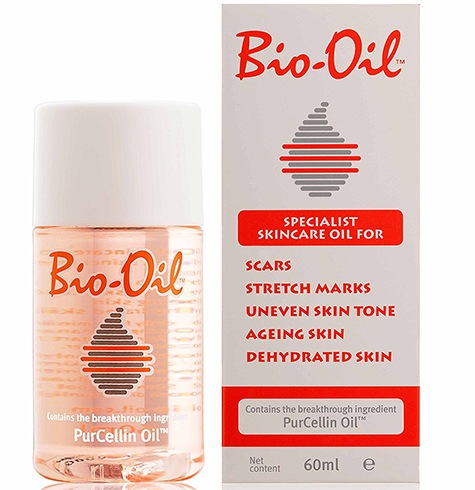 Diptyque L'Ombre Dans L'Eau Body Lotion- she loves Diptyque products because of their amazing smell.
SK-II Facial Treatment Mask- "Whenever I'm tired or getting on a flight, I'll wear the SK-II mask. I'm usually in a cabin on the plane, and I just shut the door and put it on."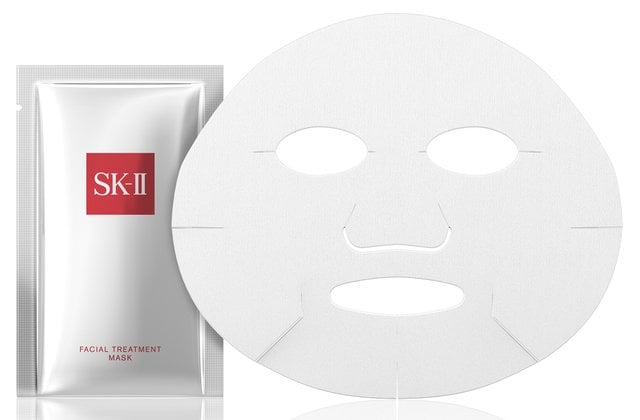 MAC Cosmetics Lipstick in Candy Yum-Yum-"I stick with the matte lipsticks. I don't wear gloss. I have really big lips, and when I wear gloss, they look way bigger. I have to keep them in check!"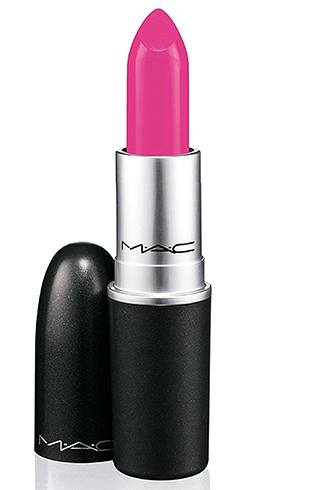 Anastasia Beverly Hills Brow Wiz
Chanel Joues Contraste Powder Blush in Rose Ecrin-"I'm not very meticulous when it comes to my makeup. I pretty much use my fingers, except I'll use a brush for my blush.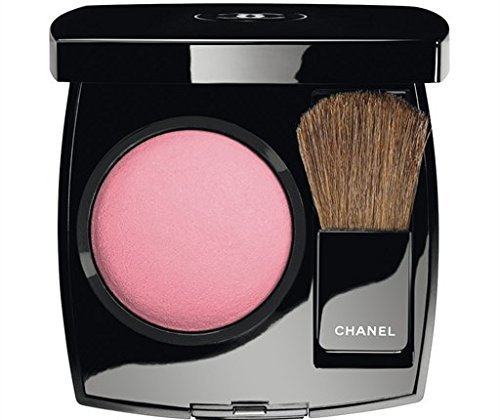 Dolce and Gabbana The One-"[Fragrance is] very important to me. It makes me feel like I'm walking around in my own bubble."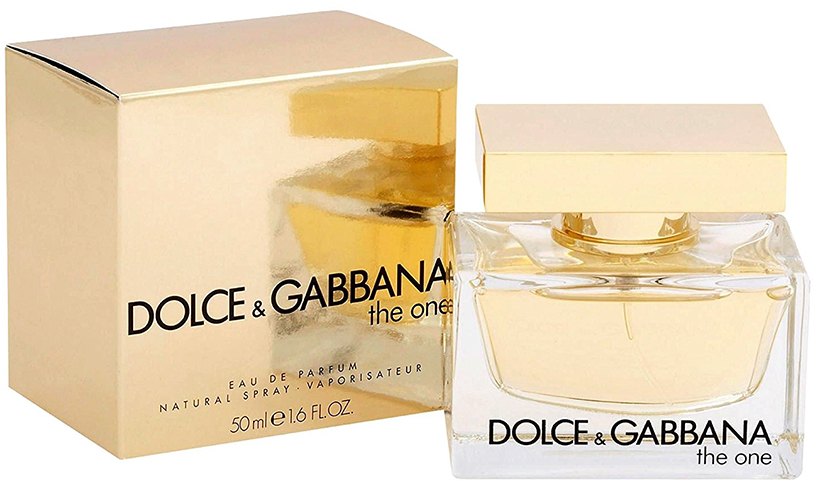 Diptyque L'Ombre Dans L'Eau Eau de Parfum-"I'm a big fan of Diptyque, which I discovered at duty-free. From traveling so much, my information comes from there!"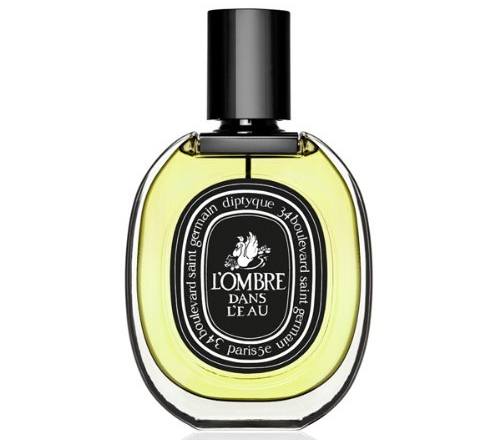 YSL False Lash Effect Mascara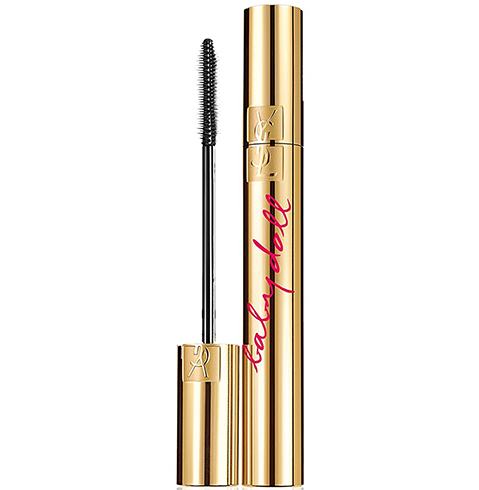 2. Deepika Padukone
Deepika Padukone prefers a more natural look and chooses makeup that suits her personality. "I usually like to bring out only one feature instead of trying too many things, so I'll either wear just eyeliner or red lips." She believes her skincare routine revolves around her diet, and fitness goals, apart from cosmetics like concealer and foundation.
The leggy actress rarely does her makeup but when she does, she would always wear red lipstick.
Once a week, she follows up with a coconut oil massage for her hair.
Here are few of her favorite beauty products:
Modern Muse Chic Estée Lauder – Deepika does not like strong musky smells and usually settles for Hugo Boss, Ralph Lauren and Estée Lauder. Her frequent trips abroad have helped getting her hands on these perfumes
Body Shop Lip Balms
3. Katrina Kaif
Katrina Kaif is a big fan of beauty oils and uses them for her skin and hair. "Every time I wash my hair, I always put a leave-in product before styling. It's a habit I follow religiously, but I avoid anything that will weigh down my strands."
When she is in a rush, she usually follows this five-step plan. "I start the day with a concealer to even out skin, a bit of powder, a quick swipe of eyeliner and mascara, and some lip balm. I never leave home without my lip balm, and just in case I need to wear lipstick, it's either a soft pink or a fresh bright red."
Here are few of Katrina Kaif's beauty go-to products:
Shu Uemera Skin Cleansing Beauty Oil

La Prairie night cream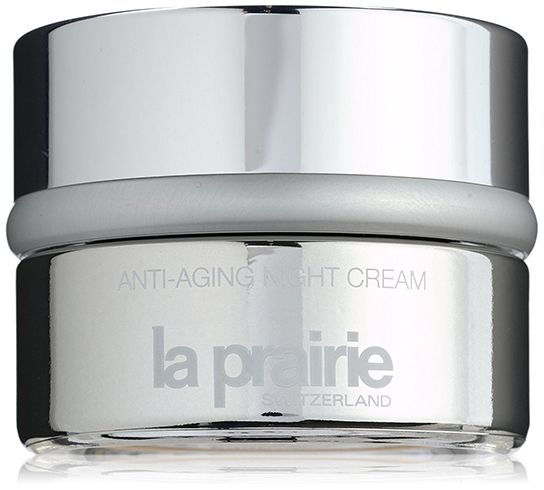 Mene & Moy Face Wash
Lancome Cleansing Milk- for eyes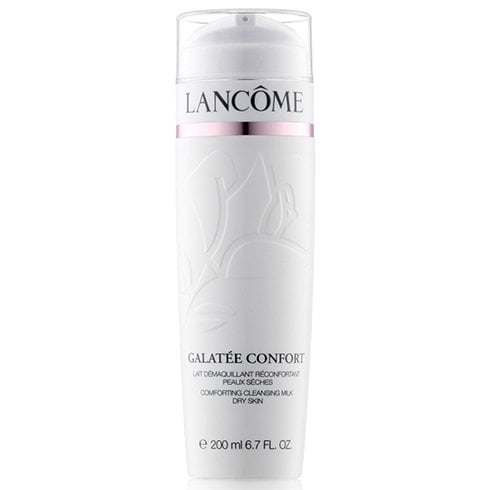 Mineral mud masks by Anne Semoin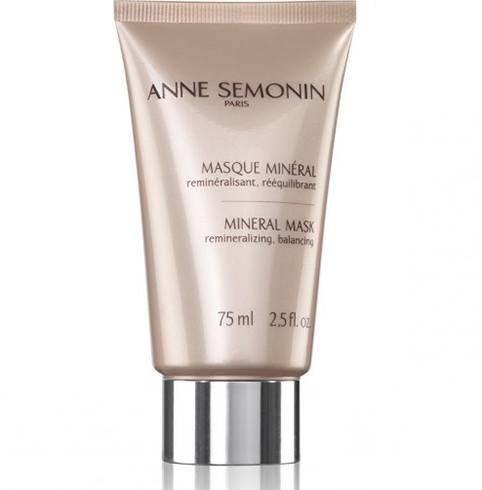 Kiehl's Leave-in Conditioner, Kiehl's Olive Fruit Oil Deeply Respiration Hair Pack
Peter Thomas Roth Max Daily Defense Moisture Cream SPF 30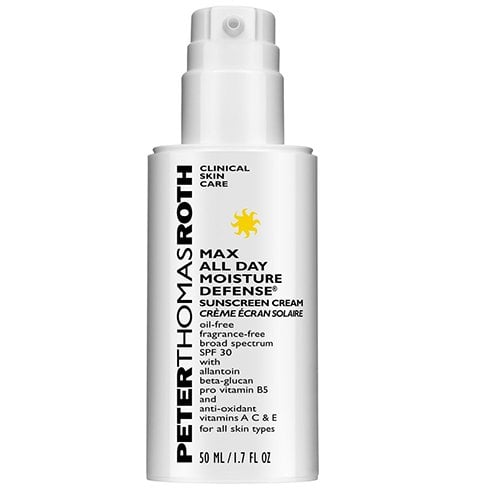 Stila Lip Glaze in Apricot shade

Giorgio Armani Sheer Blush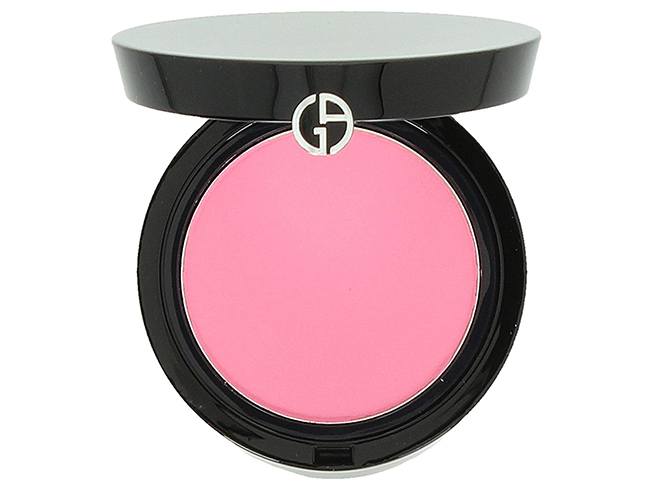 Max Factor 2000 Calorie Curved Brush Mascara-for daytime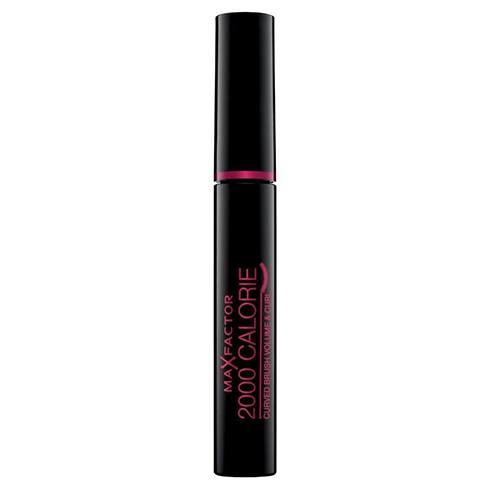 Yves Saint Laurent Mascara- for evening or night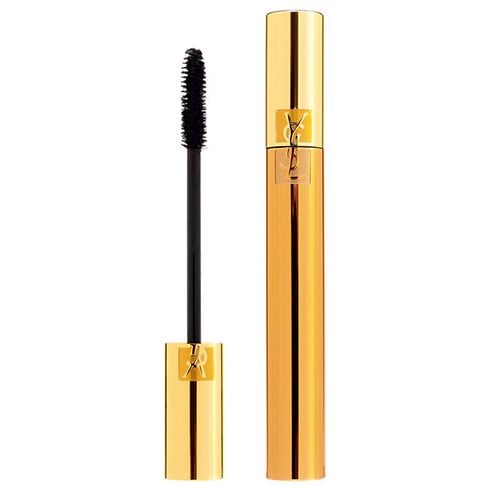 MAC Kohl- for evening or night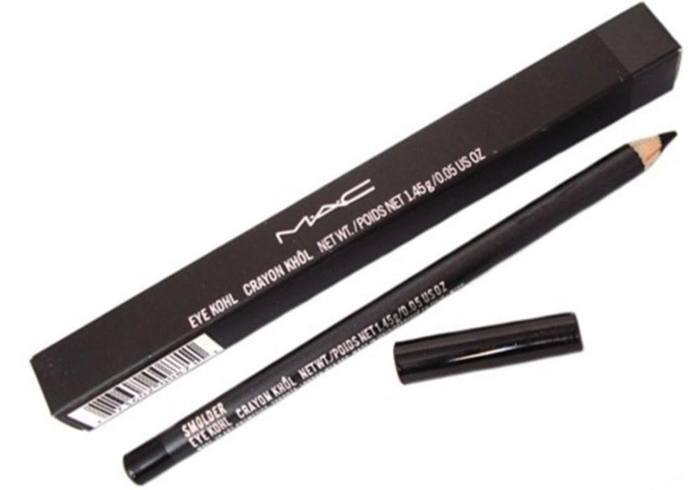 Makeup Forever Camouflage Cream Palette No.3
Yves Saint Laurent Touche Eclat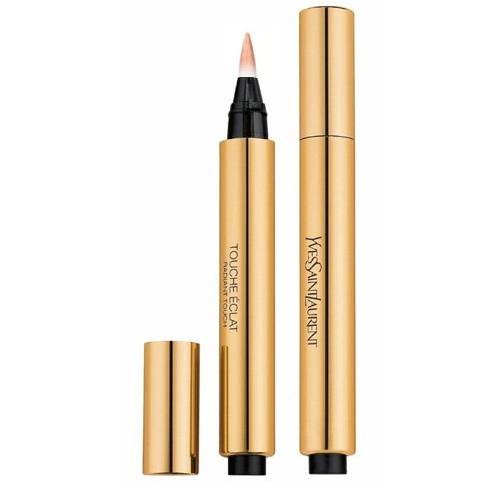 Gucci, Rush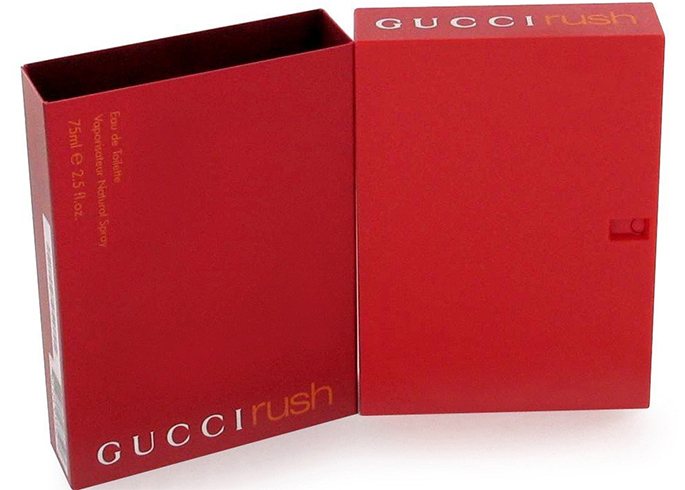 4. Alia Bhatt
Alia feels one's skin is a reflection of what's inside. She is mindful of drinking plenty of water, and using the beauty products that works well for her.
Let us look at her beauty obsessions:
Garnier Pure Active Neem+Tulsi High Foaming Face Wash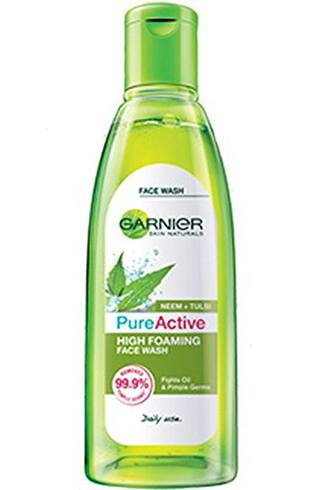 Natural Herbal Wipes from Boots- for removing makeup at night
Multani Mitti
Maybelline Colossal Kajal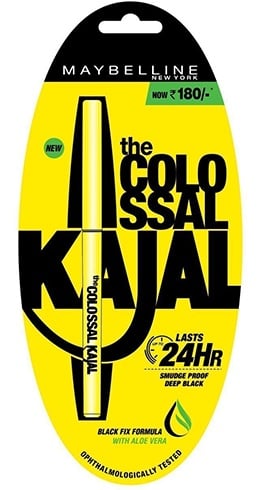 Armani, Code perfume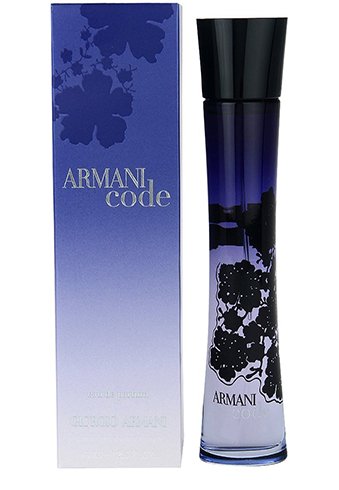 5. Sonam Kapoor
Sonam applies a light moisturizing day cream as she starts her day. She avoids wearing makeup early in the morning. At night, she makes sure to cleanse her face and moisturize it before going to sleep. Her favorite homemade remedy is a pack made of besan with milk to remove tan.
Here are few of her favorite beauty products:
Michael by Michael Kors – favorite perfume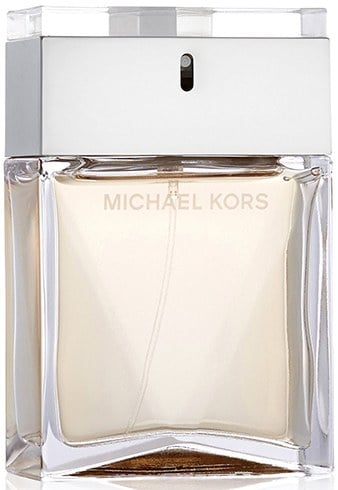 L'Oréal Paris' UV Perfect Aqua Essence
L'Oréal Paris Pure Clay Mask
Multani Mitti
6. Aishwarya Rai
Aishwarya Rai has maintained her elegance over the years. She believes in not losing her personality in the name of beauty, and believes it is important for her to be comfortable first. She states-"fashion and makeup is like art-I have fun with it. There's also a whole team of professionals involved, like the stylists, hairdressers, makeup artists, and designers. But the bottom line for me is that I don't lose my personality and I stay comfortable."
Here are few of her favorite beauty products:
Clinique, Happy-favorite fragrance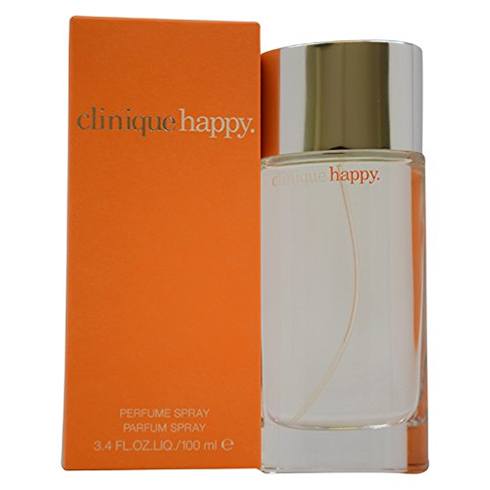 L'Oréal Paris Pure Reds Collection, Lincoln Rose- signature red lips
L'Oréal Paris La Vie En Rose Collection—Aishwarya's Delicate Pink- favorite lipstick shade
L'Oréal Paris Infallible Liquid Foundation
7. Bipasha Basu
Bipasha Basu follows a cleansing, toning, and moisturizing routine daily before bedtime. The actress also uses almond oil under the eye every night to prevent eye patches and puffiness. She also does not like to wear heavy makeup when she's not working. Her favorite look is sexy, smoky eyes, paired with nude lips.
However, there are few all-time beauty products that she loves. Take a look:
Baby Doll by Yves Saint Laurent – fragrance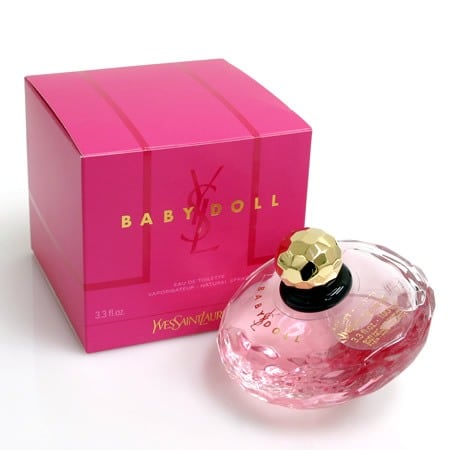 M.A.C Liquid Eye Liner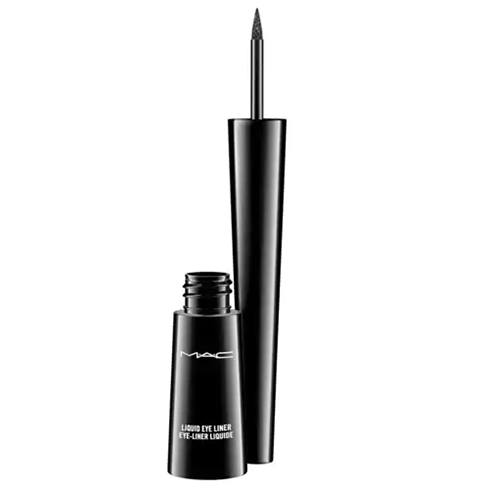 M.A.C lipglosses in coral and pink shades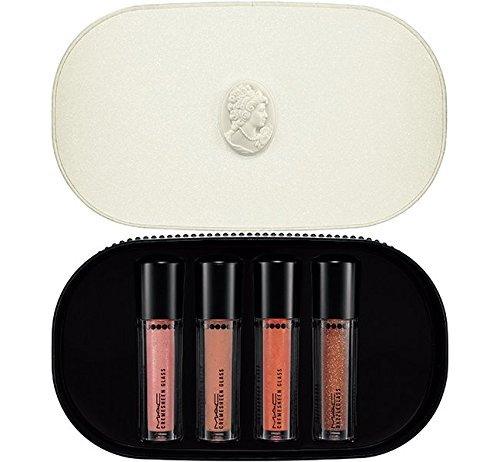 Wella Kolestint – haircolor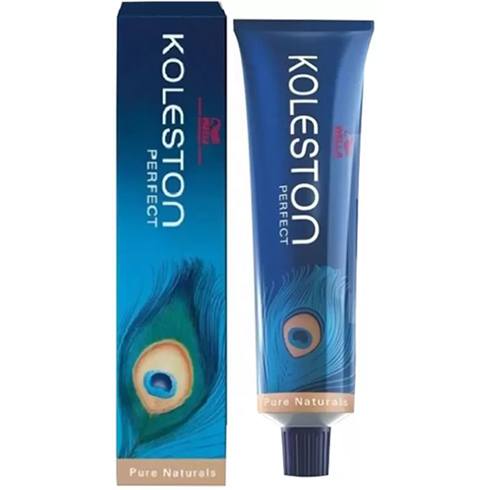 M.A.C Prolash – mascara
8. Twinkle Khanna
Twinkle Khanna believes that her flawless skin and hair is a result of applying homemade masks. She admits that her family was never focused on skincare or hair, "I grew up learning to focus more on how you're feeling on the inside, because it will reflect on the outside. Take care of yourself and just be happy and relaxed as much as you can."
In fact, she wishes for a beauty product that will solve all her problems with minimal effort. She says, "I want to invent a product that has a laser in it that just fixes and styles your hair for you. Then there's a mist that you put your face in, and your make-up is all set. And all this in under three minutes."
Her favorite fragrance is strong and layered vanilla scents. Otherwise, she is not a perfume person.
Frederic Malle range of perfumes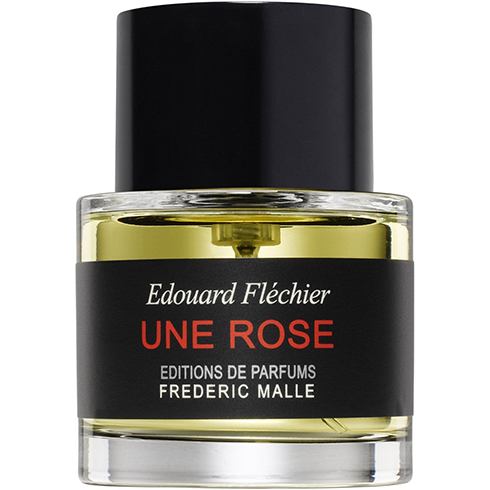 9. Kareena Kapoor
Kareena Kapoor's personal style is about comfort and minimalistic makeup. She wears shades of nude at daytime. While at night, she prefers smoky eyes and statement red lips.
Here are few of her beauty product favorites:
Lakmé Absolute Kohl Ultimate is her all-time favourite kajal – she loves her eyes and believes it's her sexiest feature.
Chanel Mademoiselle and Hermès Un Jardin en Mediterranee and all Jean Paul Gaultier perfumes
Mixture of castor, olive, and almond oils for hair massage
Johnson's Baby Oil-  for removing makeup
Parachute Advanced Hot Oil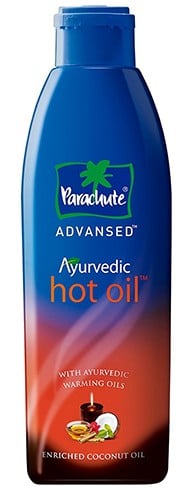 10. Shraddha Kapoor
Shraddha Kapoor's beauty must-haves include a waterproof kajal, mascara, concealer, and tinted lip balm. She feels her skin is moody and therefore needs constant cleansing and moisturizing.
Here are few of her favorite go-to-products:
Cetaphil Face Wash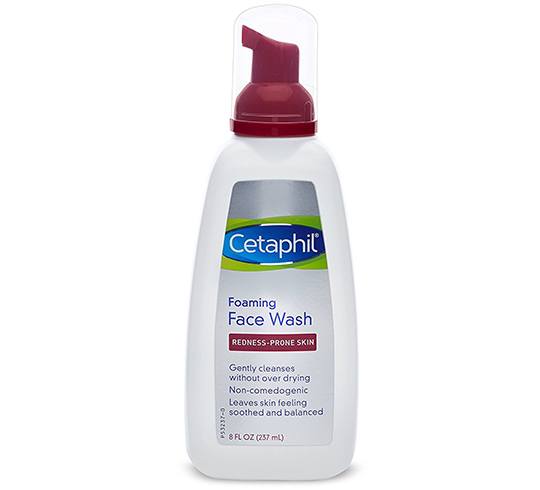 Thalgo Moisturizing Cream

The Body Shop Shampoos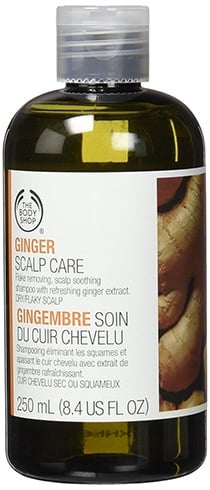 L'Oreal Shampoos
L'Oreal Hair Serum
Khadi Hair Oil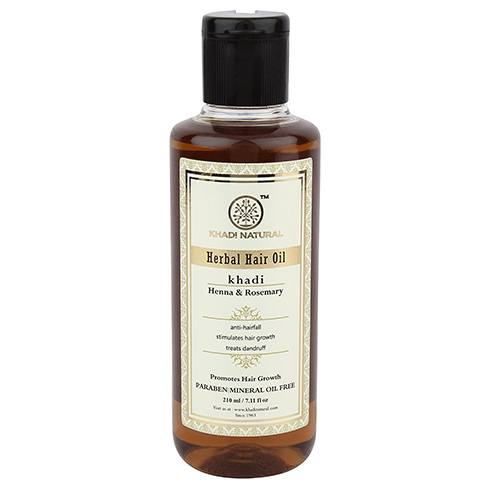 Lakme 9to5 Insta Light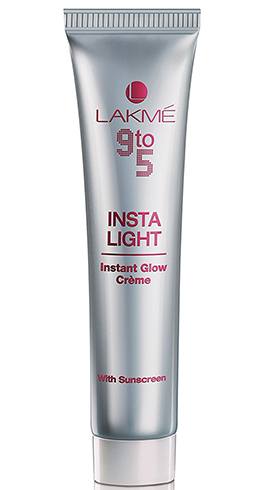 11. Anushka Sharma
Anushka Sharma loves to keep her makeup minimal. In lipstick, she loves corals, pinks, and pearls. The actress never steps out without her sunscreen and even wears it under her makeup. She does not blow-dry her hair and instead allows it to air-dry naturally.
Anushka always carries a tinted lip balm in her bag.
Dolce & Gabbana, Light Blue is her favorite perfume.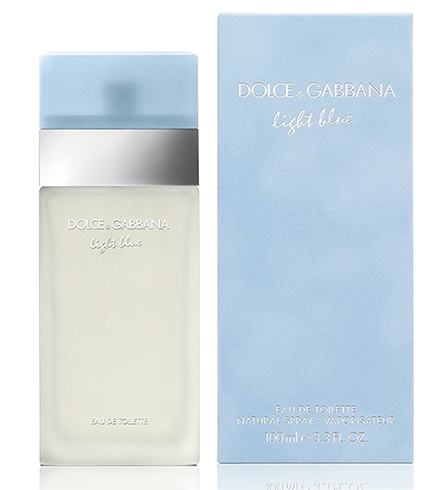 Miller Harris Coeur De Jardin, Narciso Rodriguez, are few of her other all-time favorite perfumes.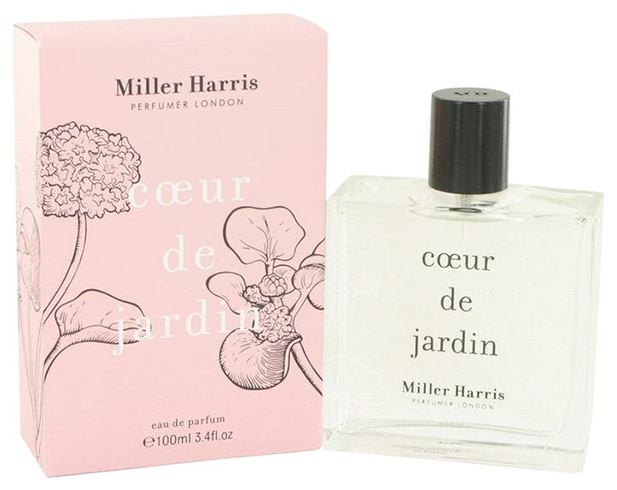 12. Neha Dupia
While not working, Neha takes only three minutes to get her makeup done. She uses a moisturizer followed by a tinted sunscreen. She finishes her look with brow mascara and a hint of color on her cheeks and lips. Her makeup must have's include lip balm, kohl, mascara, and face wipes.
One of her beauty rituals includes a neem and milk bathing soak at home. She steeps neem leaves in two buckets of water. She uses one bucket of the neem infused water, followed by a jug of cold milk. After which she uses the second bucket of neem water as the final rinse. This ritual is intended for glowing skin.
Johnson's baby oil-to remove makeup
Fuller's earth with honey and lemon– to cleanse skin
Cold Pressed Coconut– for glowing skin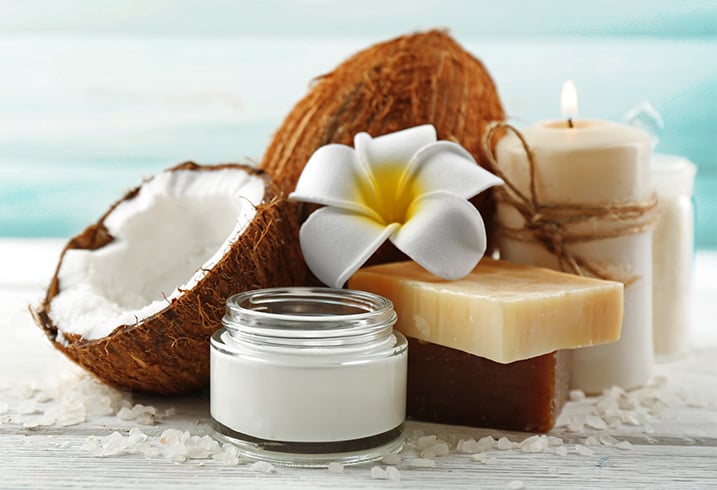 Dermatologica Sheer Tint SPF 20 tinted moisturizer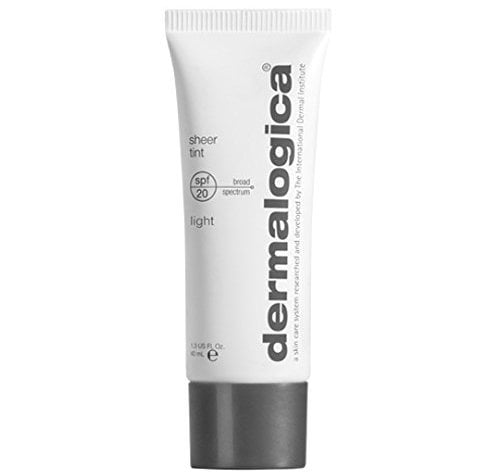 Kiehl's Daily Reviving Concentrate Face Oil– for skin hydration and freshness
Bobbi Brown Natural Hair Shaper & Brow Touch-up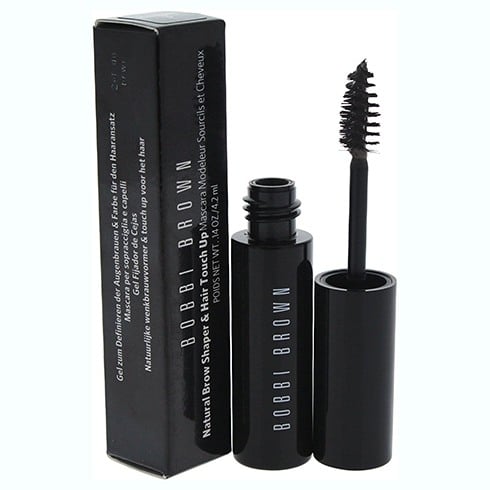 Benefit's Benetint
Burt's Bees Lip Balm
13. Sunny Leone
Sunny Leone admits that she is not too fond of home remedies. She instead relies on quality skin care products. She uses only reputed brands suitable for her skin. Sunny uses intense pore cleansers apart from makeup remover products for intensive clean-up.
Currently, the actress is busy working on her new range of beauty cosmetics after the success of her unisex perfume launch.
Not surprisingly her favorite beauty obsessions include her own perfume line called Lust. And she has also been testing a lot of her line of lipsticks in reds, peach, and brown.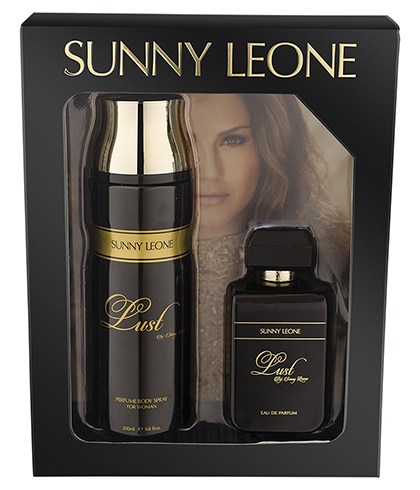 14. Shilpa Shetty
Shilpa Shetty never leaves home before slapping on a good moisturizer. No matter how busy her schedule, after she takes a shower, the one thing she does is to put on moisturizer. Here are few of her beauty essentials:
S2 (Perfume named after her)
Elizabeth Arden, Green Tea Perfume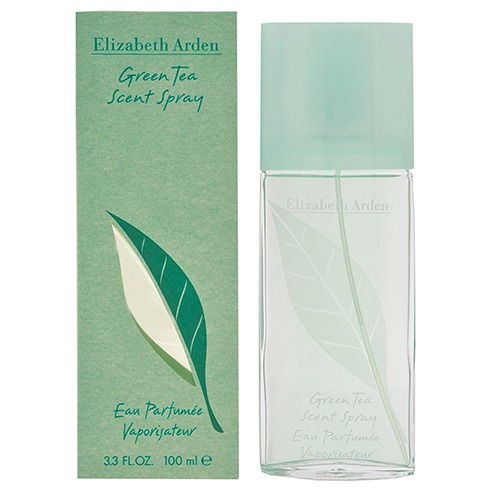 Johnson baby oil
Cetaphil Moisturizer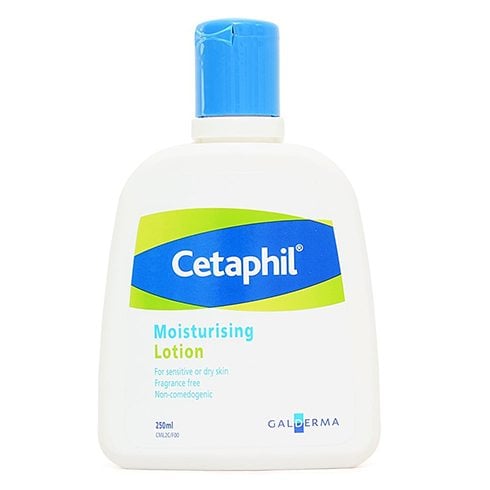 Kiehl's Lip Balm #1
15. Kajol
Kajol has been in the film industry for a long time and her skin has only improved with her age. When asked about her skincare regime, the actress stated that she does not have the patience for much, but cleansing, toning, and moisturizing are important for her. While she is working, she relies on few of these beauty products:
MAC Prep + Prime Face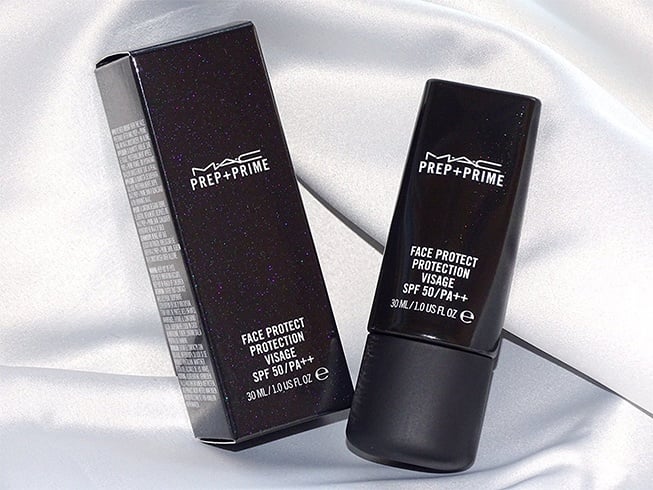 MAC Studio Finish SPF 35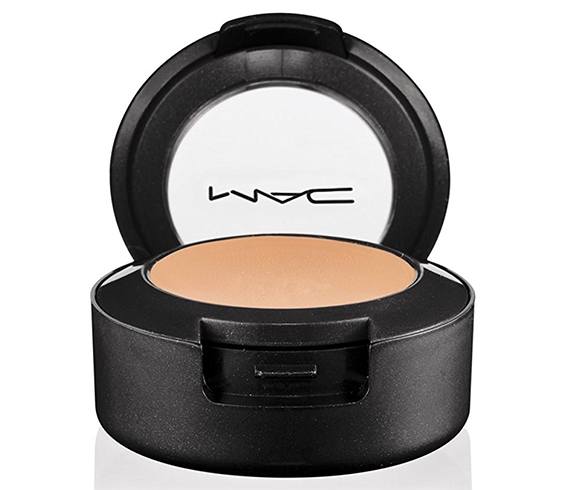 MAC Studio Fix Fluid, MAC Loose Powder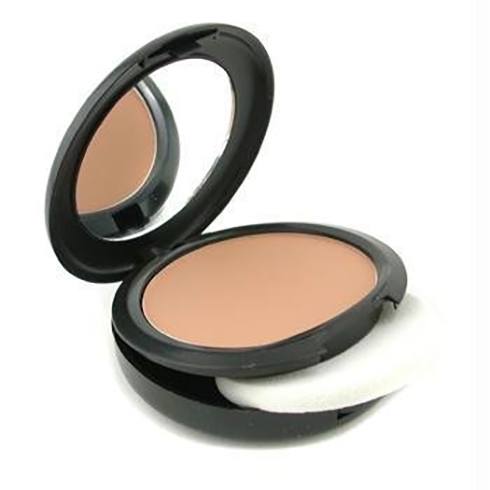 MAC Blush in Harmony (Muted rose-beige brown)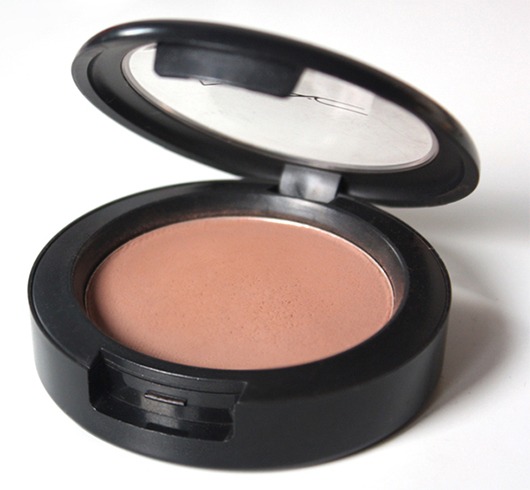 MAC Prep + Prime Eye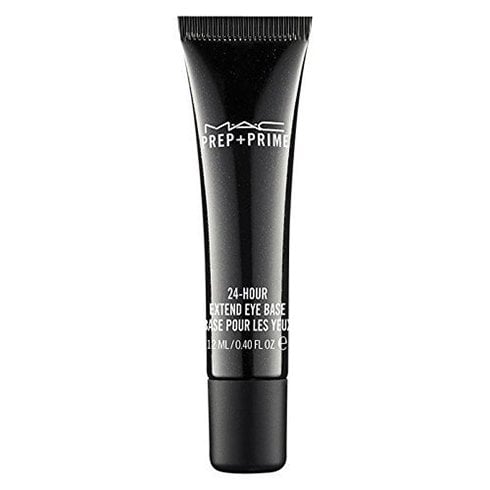 MAC Eyeshadow in Patina (Muted taupe brown with golden shimmer)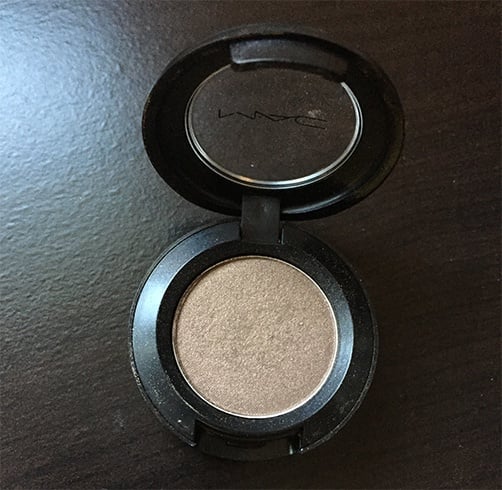 MAC Eyeshadow in Espresso (Muted golden brown)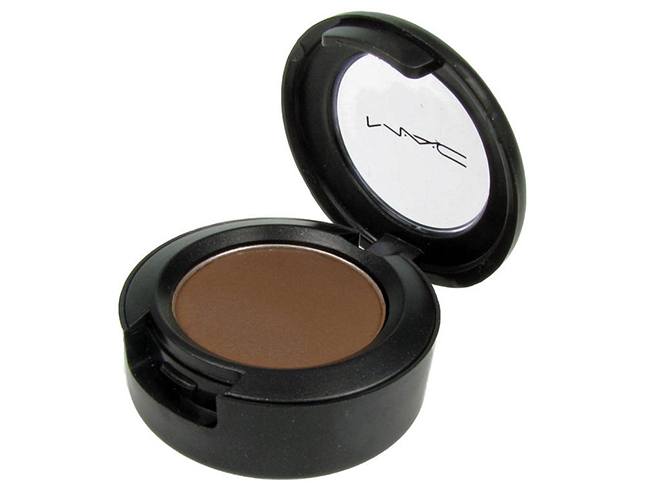 MAC Fluidline in Blacktrack (Intense black)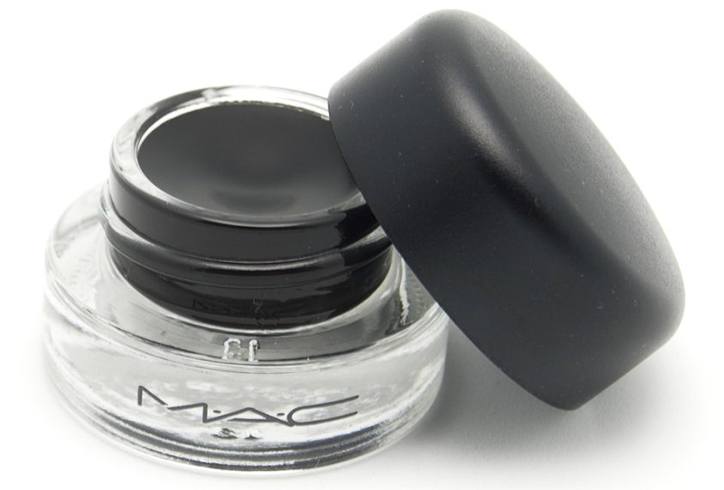 MAC Prep + Prime Lash1
MAC Plush Lash Mascara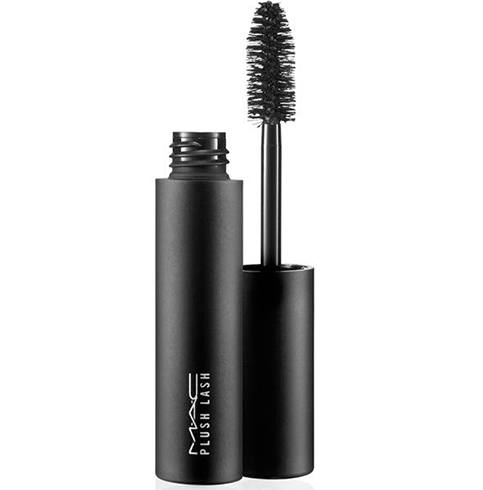 MAC Prep + Prime Lip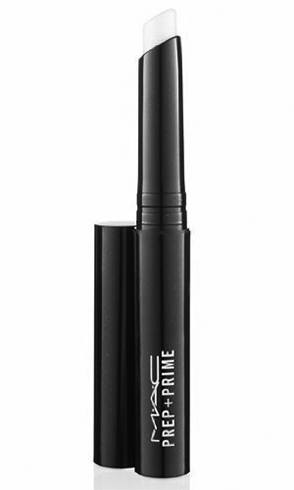 MAC Lip Pencil in Spice (Pink cinnamon nude)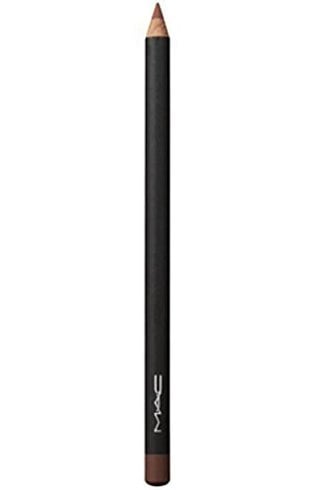 MAC Lipstick in Bombshell (Soft bright rosy-pink with golden shimmer)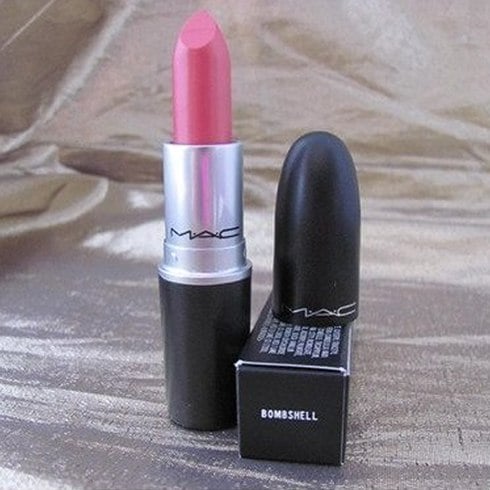 16. Kangana Ranaut
Kangana Ranaut believes in maintaining a healthy skin by sticking with natural products. She uses milk cream with saffron for a glowing skin. Other than that, she uses rose water for cleansing skin and a good moisturizer. Her bag will always have lip balm, perfume, and moisturizer.
With that, here are few of her favorite beauty products:
Yves Saint Laurent Rouge Volupte Silky Sensual Radiant Lipstick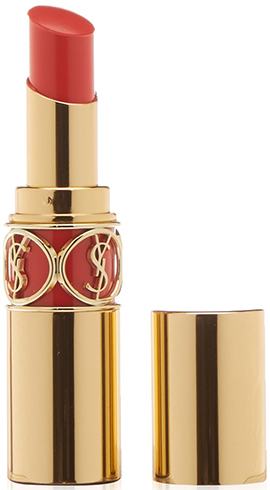 Chanel NO.5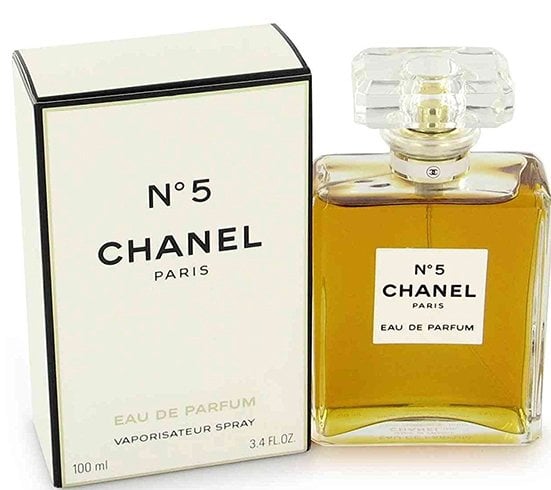 MAC Studio Fix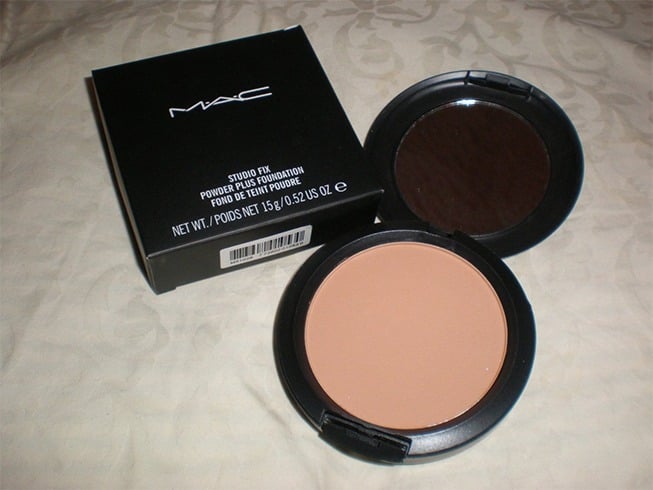 Colour Reveal Lip Balm, Sephora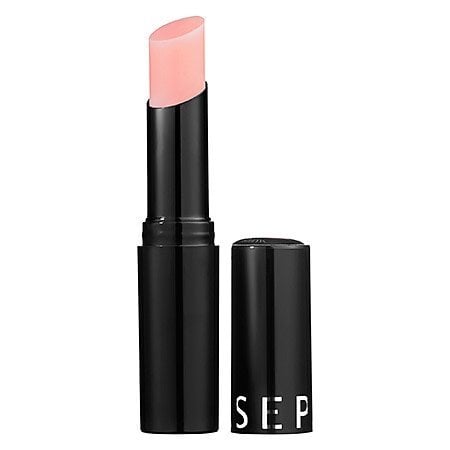 Mineral Foundation and Compact, Sephora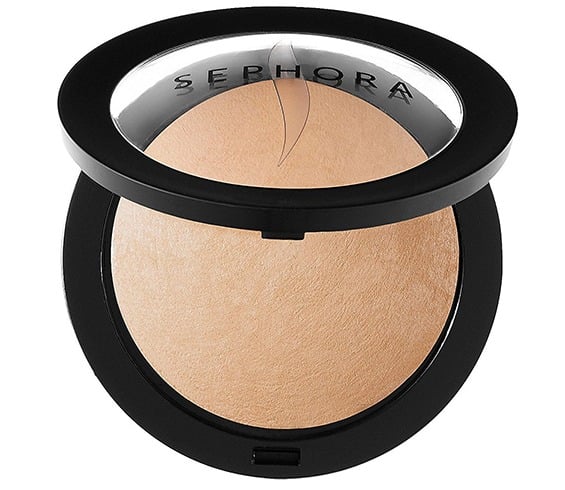 Express Nail Enamel Remover, Sephora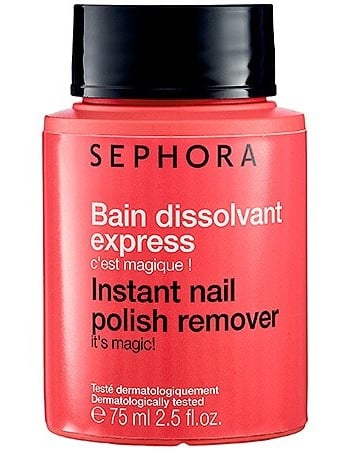 Smart-Liner, Sephora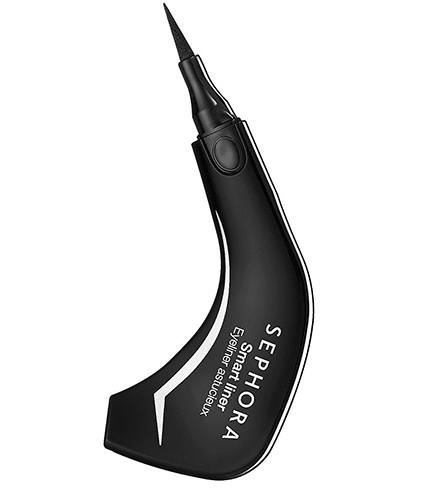 Colour Liplast and Outrageous Mascara, Sephora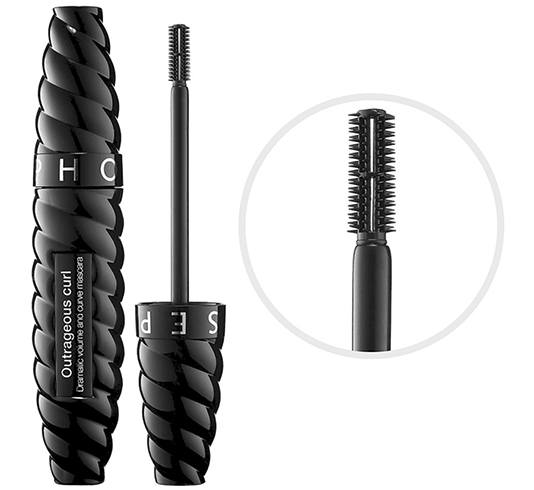 17. Vidya Balan
The actress is known for her diverse roles and unparalleled acting skills. She is mostly seen in her trademark Sabyasachi sarees and kajal rimmed eyes. Here are few beauty products that she uses for maintaining her smooth, glowing skin.
Khadi Herbal Rose and Lemon Body Wash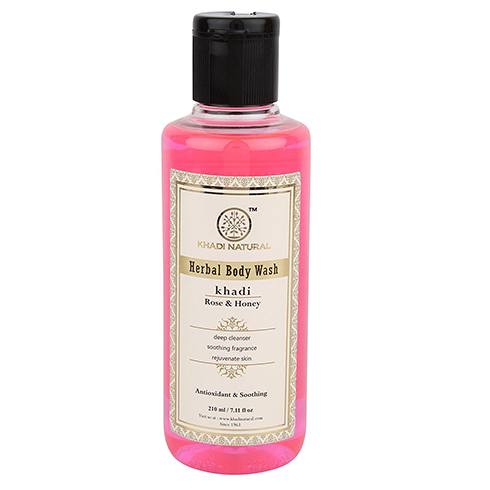 MAC Makeup Wipes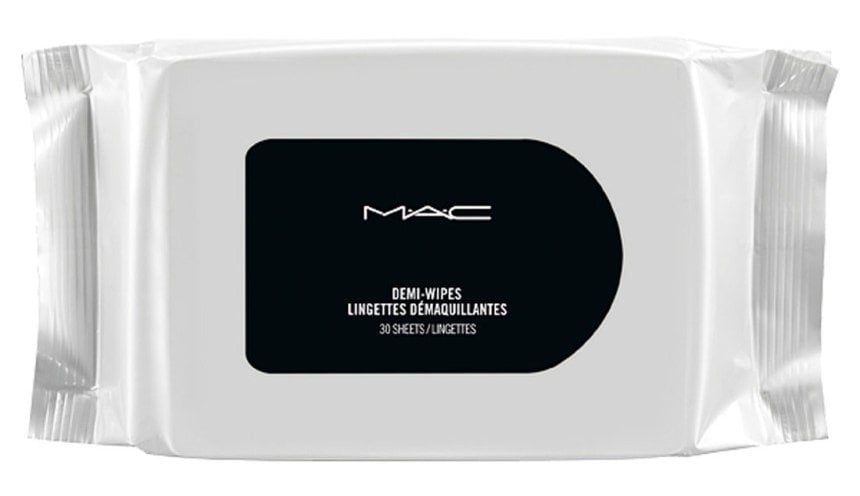 Neutrogena Oil Free Moisturizer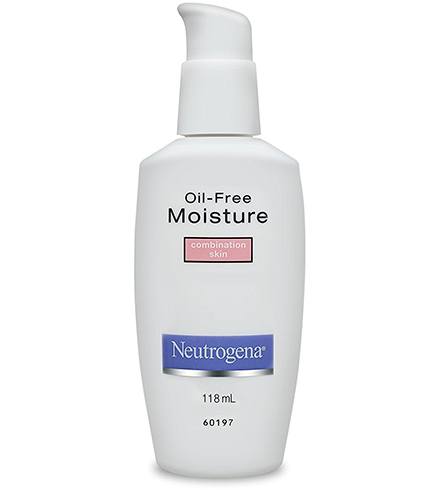 Cinnamon or Fruit Flavored Lip Balm, Victoria Secret
18. Sonakshi Sinha
Sonakshi Sinha believes in CTM (cleansing, toning, and moisturizing) skin ritual. For the day, she prefers to keep her makeup light, with a little stroke of blush and mascara. For the night, she prefers a dark kohl eye makeup and bold red lipstick. Her simple skincare regime is simple, yet effective.
Here is a video tutorial on how she starts her morning makeup routine.
These are some of Sonakshi's favorite beauty products:
Nivea Moisturizer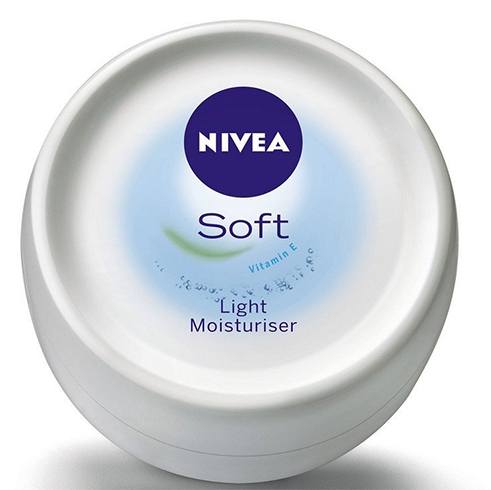 [sc:mediad]
Neutrogena Deep Clean Cleanser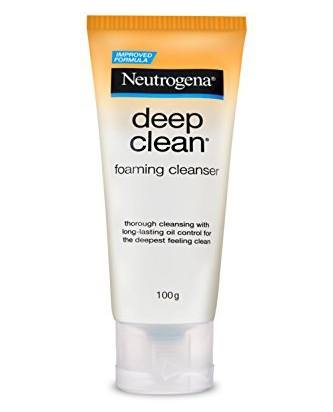 Estee Lauder, Lipstick (orange)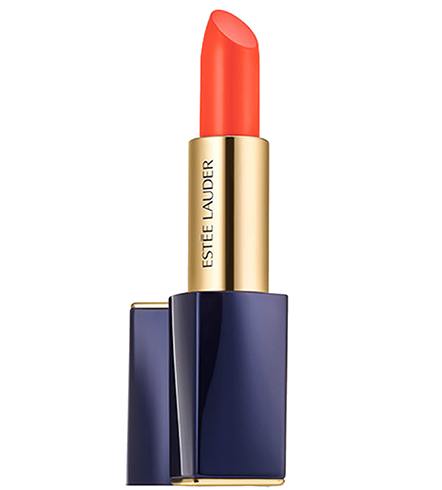 Inglot Coral Blush
Inglot Coral Lipstick-401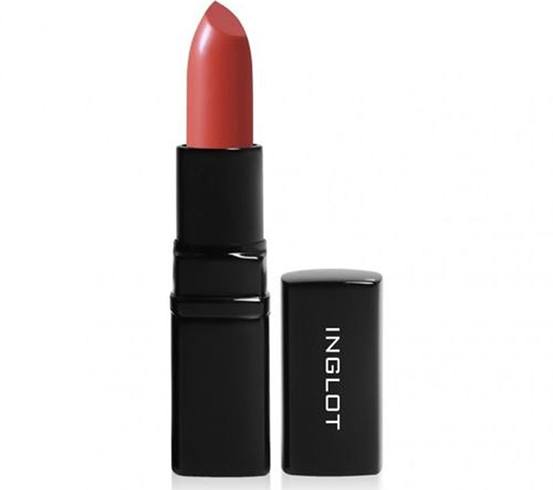 MAC, Transparent Mascara
MaXfactor Waterproof Mascara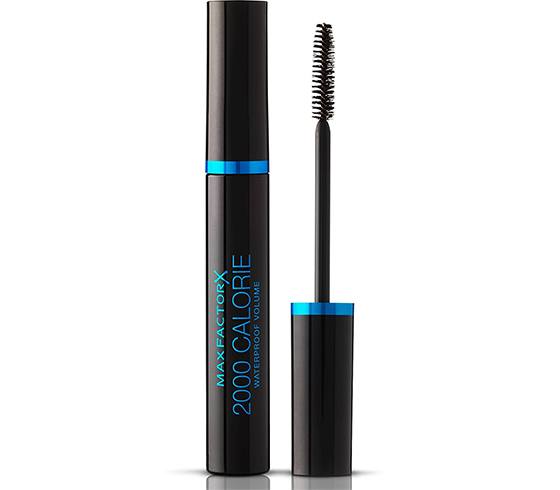 Revlon Kohl Pencil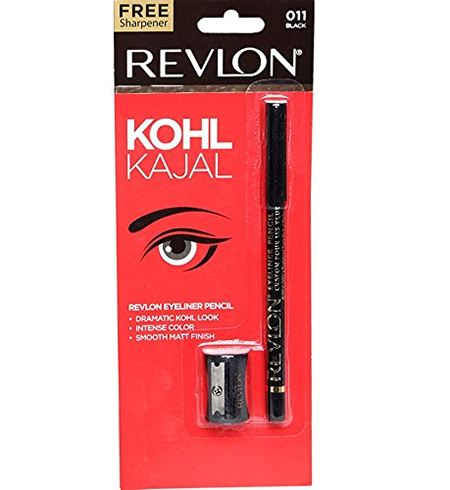 19. Jacqueline Fernandez
The secret to Jacqueline's killer curves and gorgeous skin is a combination of Pilates, daily detox, and proper skincare routine. Here are few of her favorite beauty products for the ultimate result:
The Body Shop Fuji Green Tea Sorbet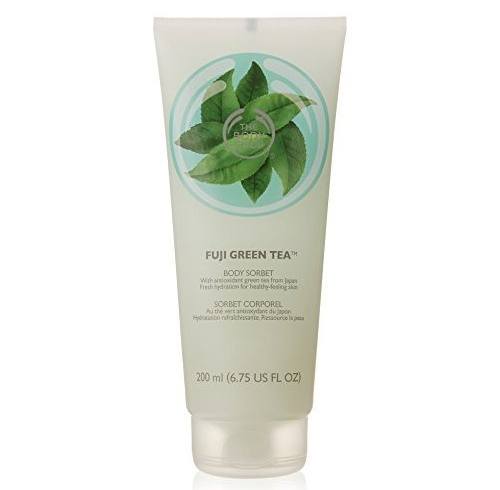 The Body Shop Vitamin E hydrating Body Mist

Tea Tree Oil BB Cream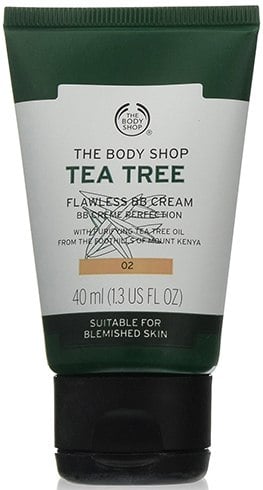 Cetaphil, Face Wash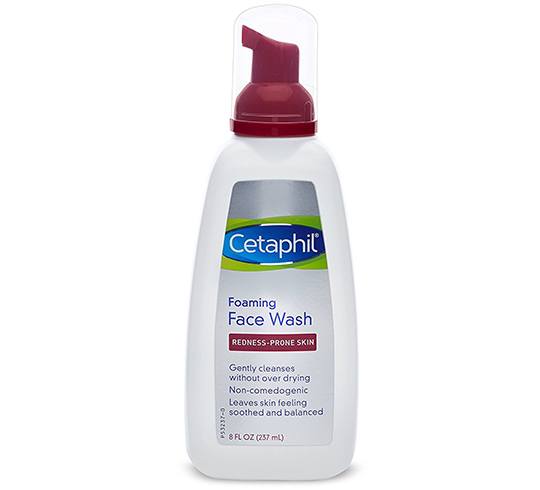 La Prarie Moisturizer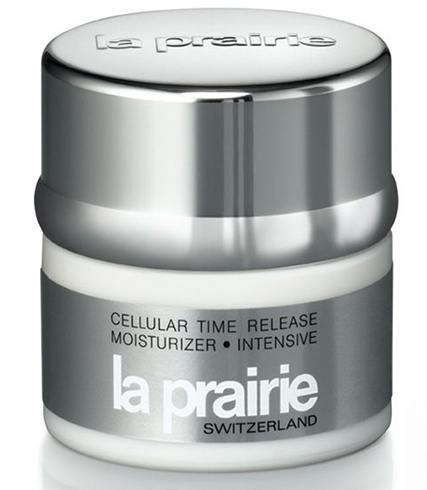 Demalogica, Lip Balms
The Body Shop, Vitamin-E Overnight Serum-in-oil

The Body Shop, Tea Tree Pore Minimizer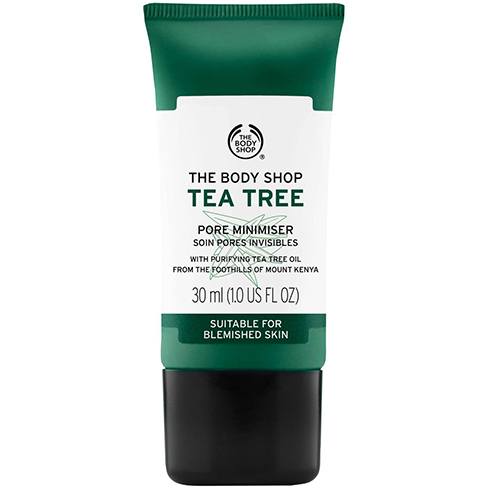 NC41, MAC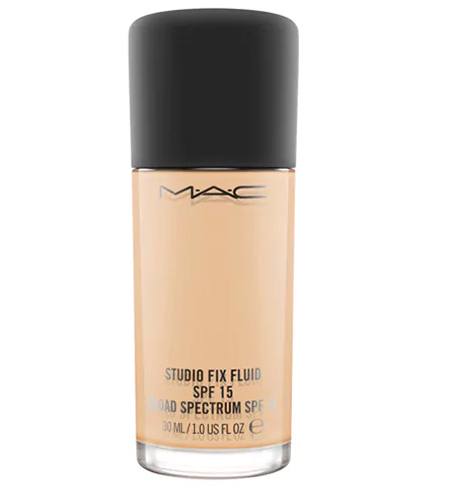 Issey Miyake, Perfume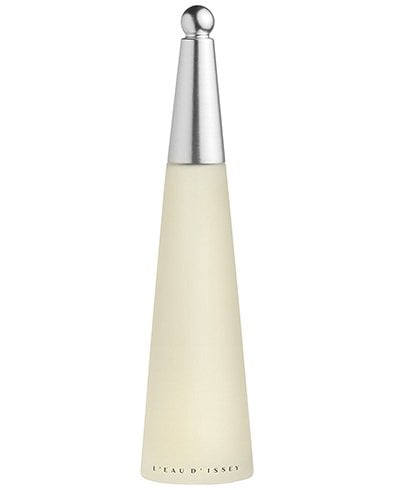 L'Occitane's Rose, Perfume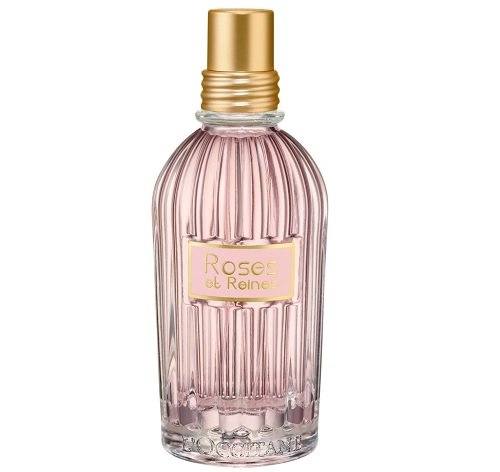 The Body Shop, Brazil Nut Body Butter and Body Mist
Keratese Hair Products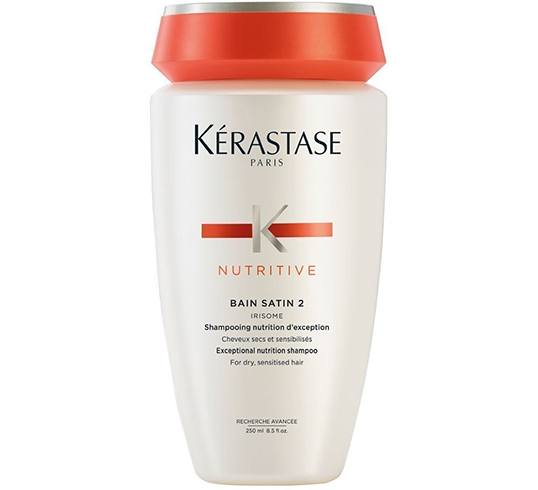 20. Aditi Rao Hydari
Aditi Rao Hydrari beauty routine is simple and pretty sorted out. She does not use soap for cleansing her face. Instead, she uses a natural cleansing pack made of besan or oats with milk, twice a day when her skin feels dry. Or, another pack of dried and powdered orange peel, besan, and yogurt, when her skin feels oily.
Other of her favorite beauty products include:
Moroccon Oil Treatment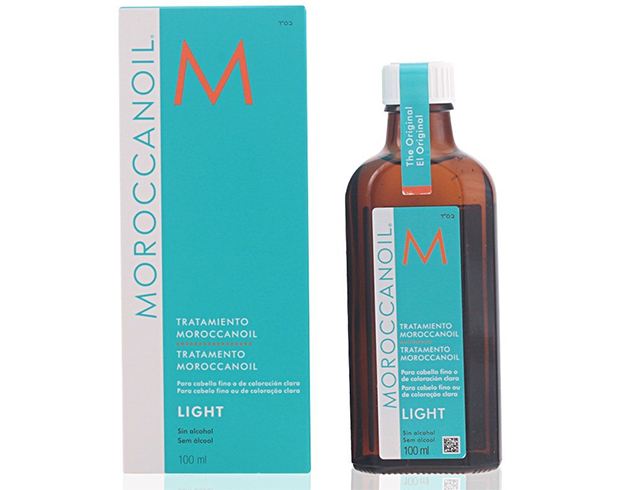 Good Earth, Rose Gel
Nimue SPF Body Sunscreen
Shu Uemura, Oil-Based Makeup Remover or Almond Oil
Argan oil for skin (before bedtime)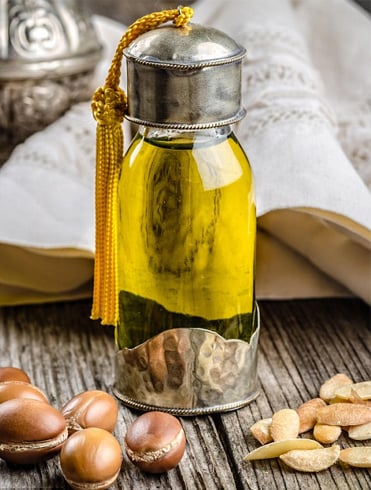 21. Kalki Koechlin
Kalki Koechlin has been scoring high with her stellar onscreen performances and red carpet appearances. When it comes to makeup, she loves to keep it subtle. She is not obsessed with makeup but has few favorites.
Cold Pressed Coconut Oil For Skin and Hair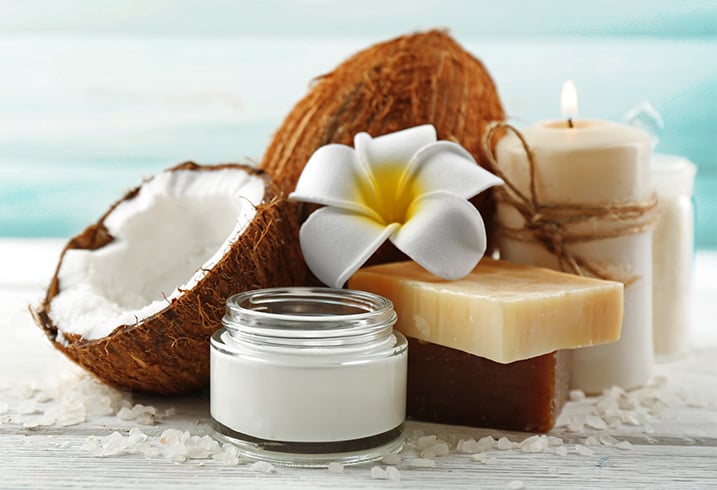 Vichy Purete Thermale 3-in-1 One Step Cleanser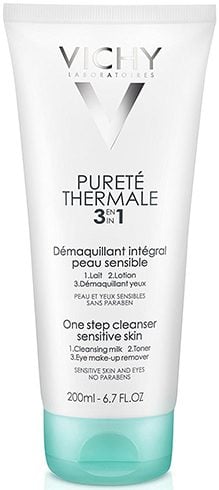 Organic Spirulina Capsules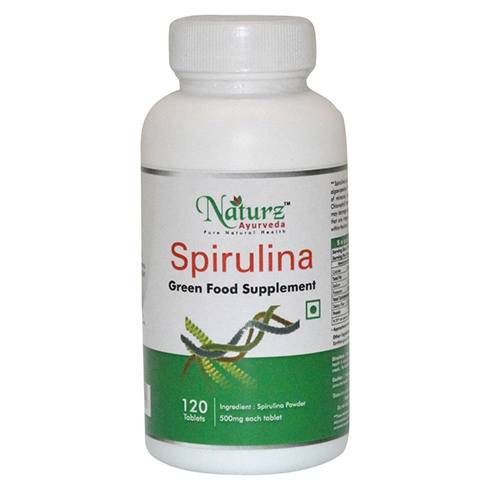 Paul Mitchell's Shampoo Three
Moroccan Oil Treatment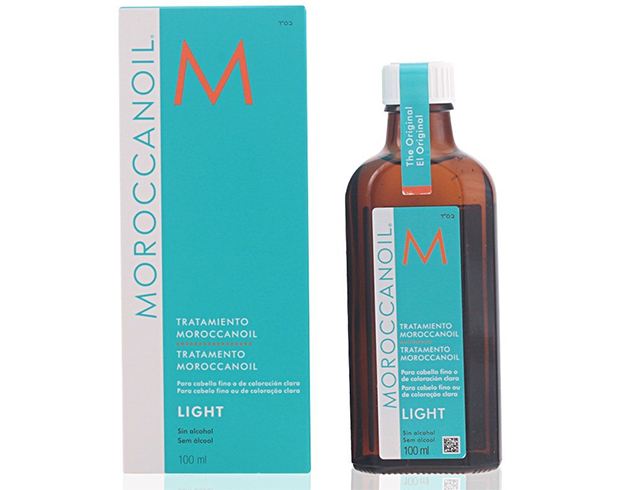 Argan Oil, Morocco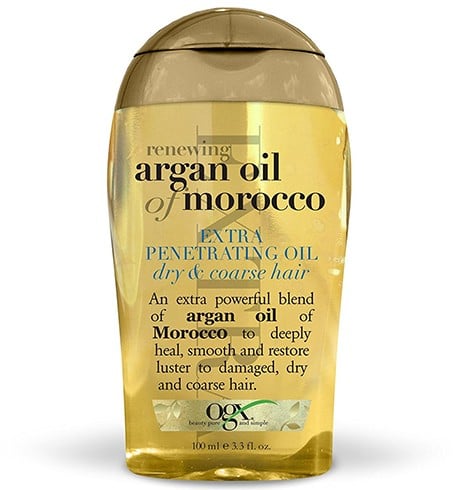 Nina Ricci L'Air Du Temps
MAC Make-up
Olay's 3 Step-Beauty Regime, Cleanser, Serum And a Day And a Night Cream
22. Malaika Arora
Malaika Arora is a self-confessed product junkie, "Even as a child, I was crazy about products for skin, hair, makeup, etc. Also, I can safely say that I'm a brand loyalist, so I tend to make the right choices. Her go-to beauty products include BB cream, toner, red lipstick, mascara, and hair balm.
Her current beauty obsessions are:
Bvlgari AQVA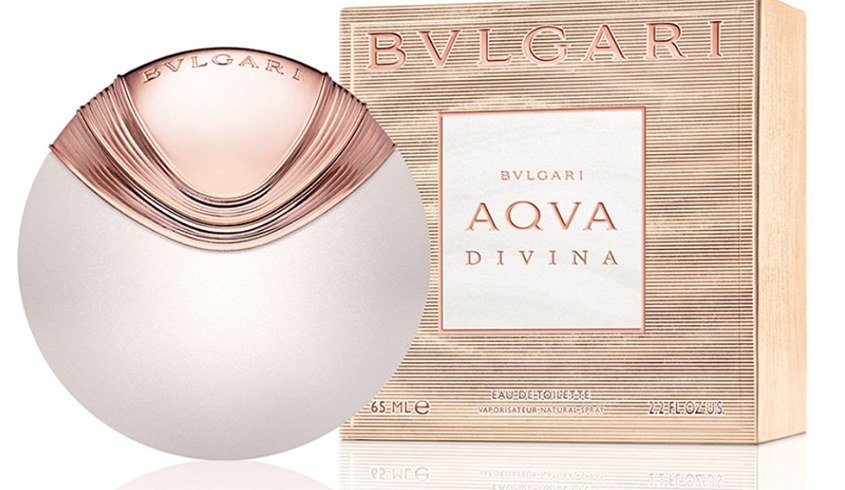 M.A.C, Scarlet Lipstick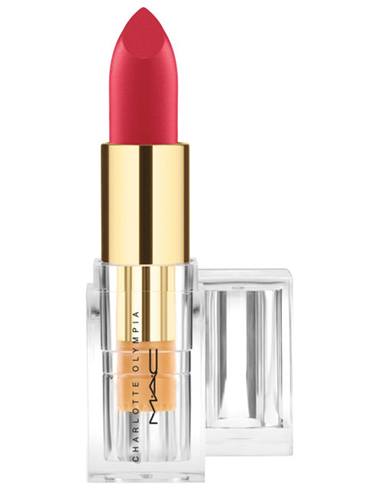 Evian Face Mist

23. Yami Gautam
Yami Gupta believes in natural beauty treatments for her hair and skin. She prefers to use homemade ingredients beneficial for skin and hair.
Apart from that, she has few other favorites:
La Roche, Posay Anthelios, SPF Sunscreen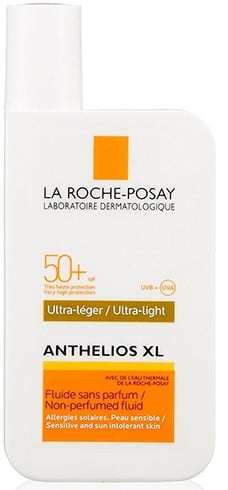 M.A.C, Liquid Foundation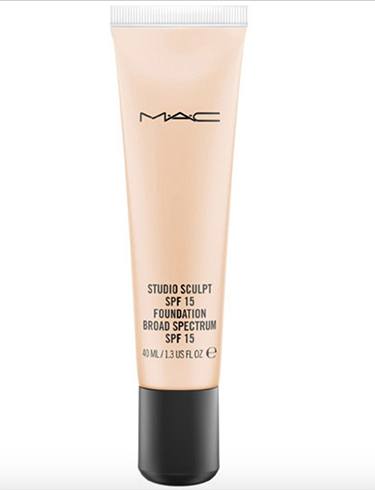 Maybelline Mascara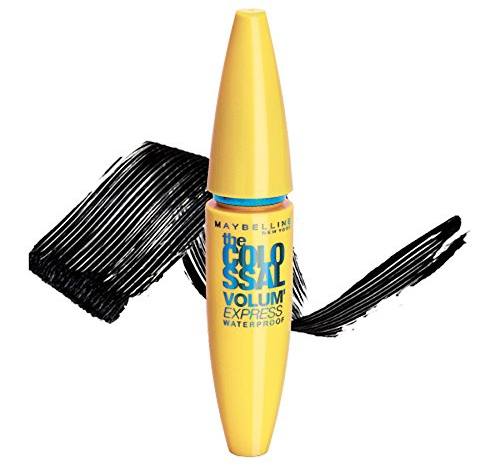 The Body Shop, Strawberry Lip Balm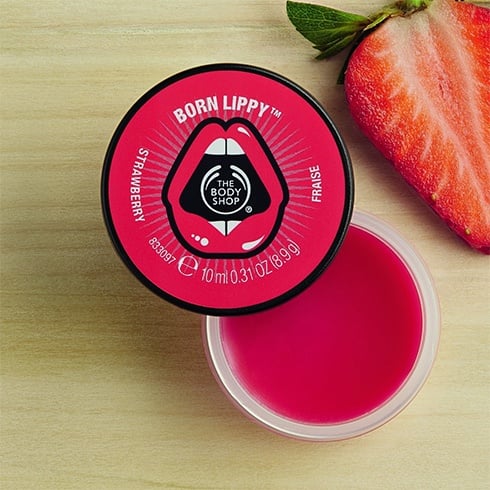 Home-made Kajal
24. Kriti Sanon
Kriti Sanon has consistently maintained a gorgeous skin and body. The secret to her healthy skin is her religious use of sunscreen and moisturizer, and also removing makeup before bedtime.
When it comes to her favorite makeup brand, she is conscious about choosing top quality ones. Her favorite makeup brands are M.A.C and L'Oreal.
This was a complete take on celebrity skin care products. If you want a healthy, glowing skin, just like these actresses, then follow their beauty advices!