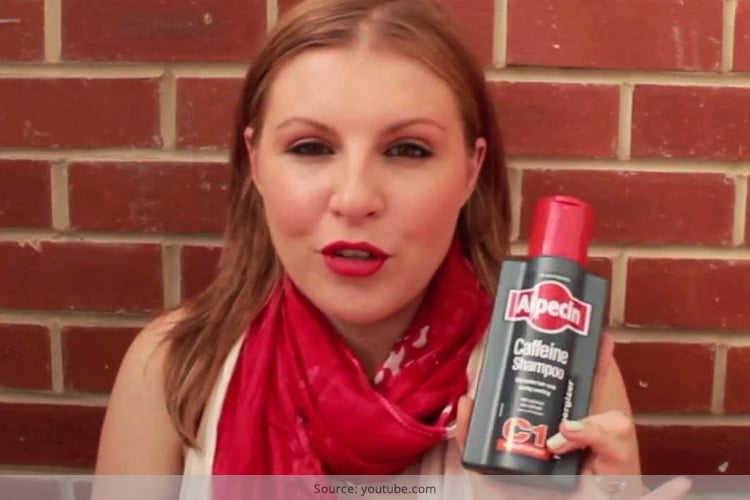 Healthy hair and hair growth is based on a number of factors – vitamins, minerals, and nutrients being some of them. What affect your hair negatively are medications, hereditary factors (in some), nutritional deficiencies, diseases and disorders.
How does caffeine come into the hair business?
For all tea or coffee lovers, caffeine is not just limited to drinking it as a hot or chilled beverage. Coffee finds its pride of place in hair, skin and beauty as well.
How you may ask?
Well, caffeine is not a new phenomenon in eye creams and anti-ageing products. It is quickly finding its way in body and hair care segments too, even makeup.
While the caffeine-infused beauty products are becoming a rage, thanks to online preaching, the hair segment is gaining popularity.
Ever heard of caffeine for hair or caffeine shampoo for hair growth?
Yeah, it might sound like news to you but caffeine shampoo is the go-to product these days to tackle male baldness and hair loss in ladies.
Let us know caffeine shampoo benefits and see how it battles hair loss!
What Is Caffeine Shampoo
The caffeine shampoo is a treatment designed to stimulate hair growth using caffeine extract. I hope you will be able to put two and two when it comes to caffeine shampoo hair loss now.
Of course, you will be eager to know the places where caffeine shampoo is available. You can pick it at high street pharmacies and supermarkets.
But which is the best caffeine shampoo? It is "Alpecin" – a German product which emerged from a study done in 2007 and published in "Skin Pharmacology and Physiology" in 2007.
The findings of the study showed that caffeine stimulated hair follicles to regrow in a laboratory dish. Thereafter, researchers developed a shampoo that aimed to repeat this regrowth effect of hair follicles on the human scalp.
Further findings based on the study:
Your hair follicles can directly absorb caffeine through topical application of caffeine-enriched shampoo without causing the side effects that can occur due to high-dose of caffeine intake. As a result of which, hair products that contain caffeine might emerge as treatments for hair loss.
Bottomline?
The alpecin caffeine shampoo helps to stimulate hair growth directly from the roots. The active chemicals in it provide strength and volume to hair.
How Beneficial Is Alpecin Caffeine Shampoo
Let's get our facts right:
The first and foremost benefit of alpecin caffeine shampoo is that it prevents hair loss.
Weakened hair becomes stronger
Helps in dandruff removal
Suitable for "hereditary" (meaning genetic) hair loss
Provides grip to your hair
Application Time Of Alpecin Caffeine Shampoo
How long to keep, you must be wondering?
Only 2 minutes! It means alpecin caffeine shampoo is not a time-consuming affair, but a time-saving one! Just leave this best caffeine shampoo on your scalp for 2 minutes every day – from application to rinsing out.
If you leave alpecin shampoo on your scalp longer, the caffeine will penetrate into the skin around the hair roots. That will turn out to be a risky affair.
Chemical Facts Of Alpecin Caffeine Shampoo
Alpecin is one shampoo which deliberately avoids silicones. As a result of which, the structure of the hair improves. Your hair experience gets enhanced grip after just few washes. And then, the weak hair becomes stronger and easier to style.
How True Is Alpecin Caffeine Shampoo
Reality bites!
While the study done in a lab dish (as shared above) shows caffeine stimulating hair regrowth, there is not enough evidence to back it.
Generally caffeine shampoos are not endorsed by the medical community to treat hair loss.
Most UK based doctors on the other hand suggest medical treatments (such as prescription tablet "Propecia" or "Minoxidil") which have been proven in clinical trials as a hair loss treatment for men and women.
Research on caffeine shampoo hair loss hasn't stopped. Though many reviews across the internet claim positive effect of caffeine shampoo benefits on hair loss, it is important to take such reviews with a pinch of salt.
Please note that hair loss comes and goes. In some cases, hair re-growth after using a caffeine shampoo might just be a matter of coincidence, not confirmed.
[sc:mediad]
Clinical Evidence For Caffeine Shampoos
As of now, there is no such constructive evidence that caffeine shampoos have a long-lasting effect on baldness in males.
Hair loss of this nature occurs in men who are sensitive to the DHT hormone (a form of testosterone), which causes the hair follicles in the scalp to weaken and shrink. In fact, caffeine shampoo has not been proven to undo the DTH effects in the long term.
Side Effects Of Caffeine Shampoo
When you scan any negative reviews of caffeine shampoos, you will come across the mention of unpleasant side effects, such as redness and burning of the scalp.
While it is important not to believe a word of these disheartening or scary reviews, it is also important to remember that your hair and scalp may react badly to caffeine shampoo. Not all are born with a worry-free scalp.
It is also essential to check the label of your chosen caffeine shampoo for any possibility of side effects before using it. Always talk to your doctor when you see the first sign of an issue which spells trouble.
Implications In Cancer Therapy
In 2002, a study was published in the "Journal of Radiological Protection" which revealed that treating laboratory mice with caffeine helped reduce hair loss after radiation treatment.
There has been further research on caffeine effect on hair loss in humans induced by radiation therapy. As it so happens, caffeine might eventually help prevent hair loss due to some cancer therapies.
Now that I have presented you the caffeine shampoo benefits and enhanced your knowledge of best caffeine shampoo, will you go in for alpecin caffeine shampoo? Yay or Nay? Tell us in the comment box below.