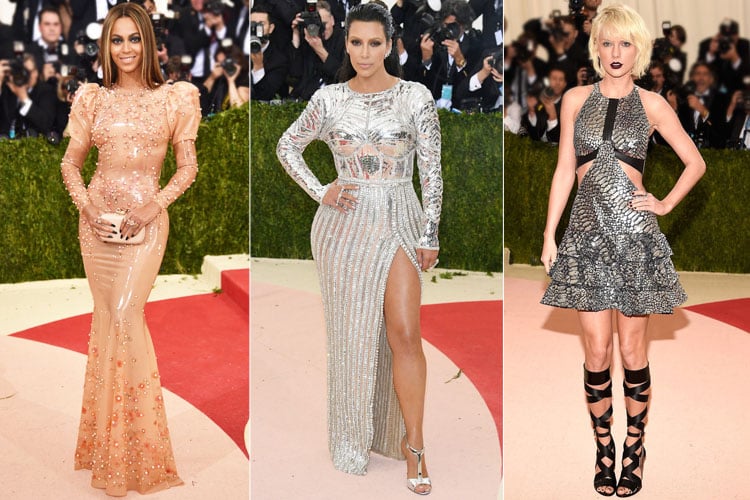 So here's the thing. Awards season might be getting over, but we will still figure out a way to provide you with your regular dose of celeb fashion. For the benefit of us all, Met Gala 2016 was held yesterday and we have all the updates on who wore what, fresh from the red carpet.
[Also Read: Style Statements Of Our Celebs At HT Most Stylish Awards 2016]
Beyoncé
Queen Bey has been all over the news since she dropped Lemonade, I mean the album – duh. She might be throwing shade on some Becky with the good hair, but her own hair was beyond perfection as she walked the red carpet of the Gala evening. Though Johnny Wujek referred to Beyoncé's outfit as condom couture, we have to admit, the Givenchy gown is nothing but amazing.
Kendall Jenner
Kendall was all in high spirits, and who won't be after being acknowledged by the President himself? Continuing with the tradition of making jaw dropping appearances, the model showed up like a sculpted mannequin in a Versace floor-length gown. The halter neck denied the need of any neck accessory and those cut outs were killer.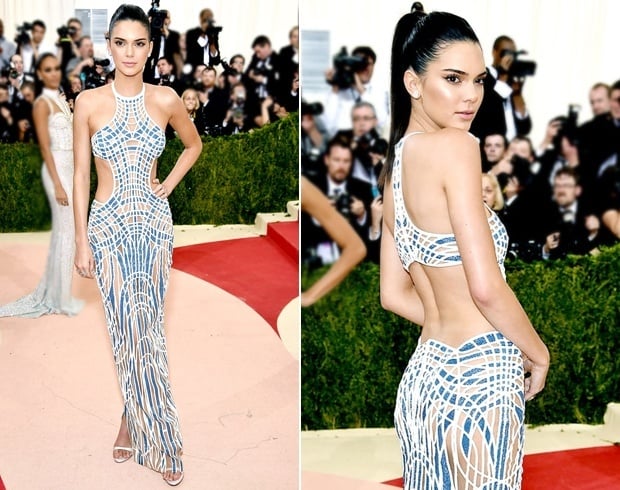 Emma Watson
Emma's taste is dressing has certainly grown beyond her years and this splendid show was just a manifestation of the same. If you can't figure out already, allow me to decipher it for you all. That is a twill off-the-shoulder top complete with a mile long trail that she wore above pants. The ensemble is a part of Calvin Klein Collection.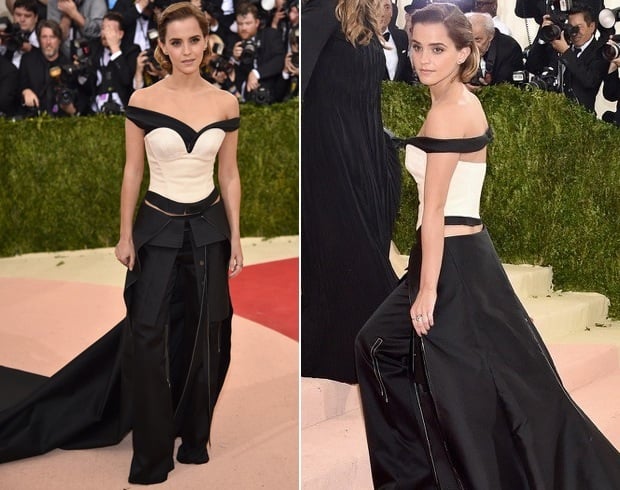 Naomi Watts
Another exemplary perfectionist when it comes to dressing is Naomi, and the British actress didn't disappoint this time either. Looking regal in her silk organza corset silver gown from Burberry, the Allegiant actress just killed it in her very first ever appearance at the Met Gala event.
[sc:mediad]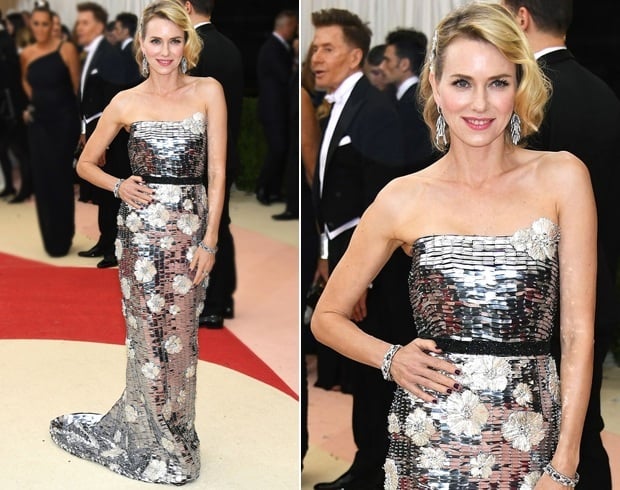 Taylor Swift
It took me, a religious Swiftie, a moment to recognize my deity, yes fellas, that is Taylor Swift. Giving a break to her ladylike charm, the 'Bad Blood' singer adopted an edgy look. With the bleach bob and dark lips, Tay-Tay made an unexpected entrance in this silver mini dress, the sexiest of all dresses she has ever worn. The Louis Vuitton number had every ingredient that adds to make a dress sultry-ruffles, cuts, halter neck and most importantly, Taylor Swift in it. By the way, don't miss the custom made gladiator boots by the designer.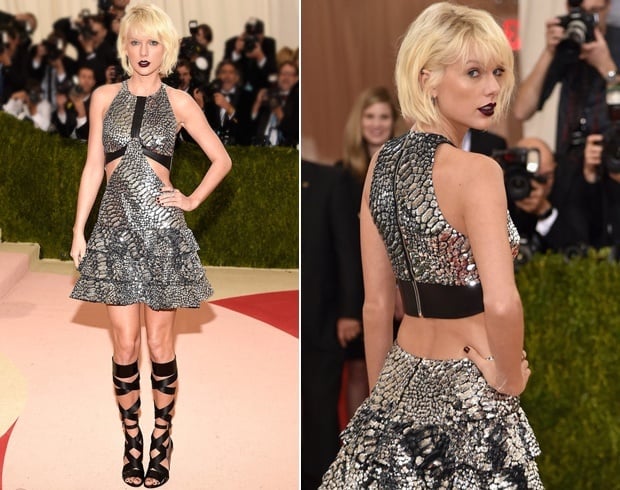 Selena Gomez
While Taylor employed some special deliberation to her appearance, bestie Selena Gomez turned up all simple yet sweet, in a studded ankle length dress. But she didn't fail to accessorize the humble look with a leather bustier by Louis Vuitton. How-so-ever the statement piece of her look were the chunky high-heeled black boots with white laces.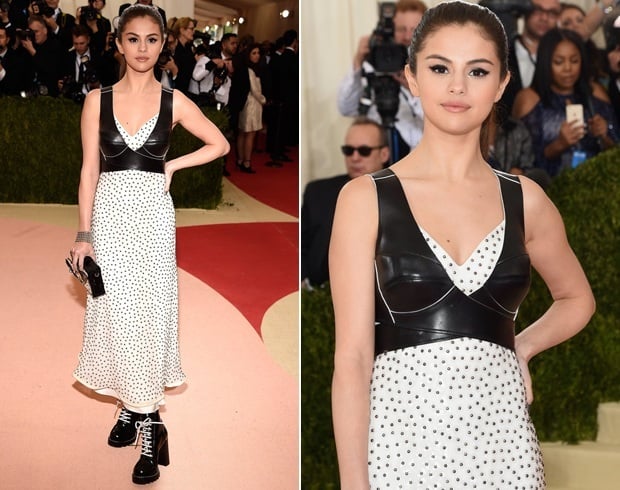 Zendaya
Are we just getting used to not recognize Zendaya or is the budding singer getting perfect with camouflages? Her hair and make-up were totally unnatural, but guess, unexpected is what we have to expect from her anyway. She was ravishing is a single shoulder all gold slinky gown by Michael Kors.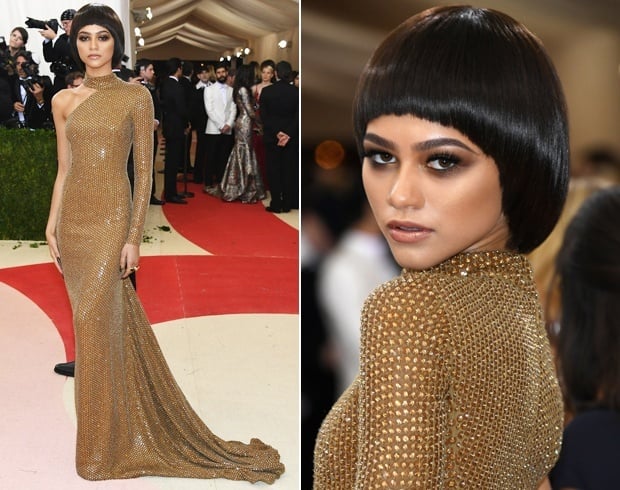 Kim Kardashian
We also had a robot at the red carpet yesterday – umm, no I'm just kidding. It was Kim Kardashian, in a Balmain dress, which though appeared to be made out of metal, was fabric. The make-up with fading eye brows, dark eyes, and nude lips are all giving mechanical vibes.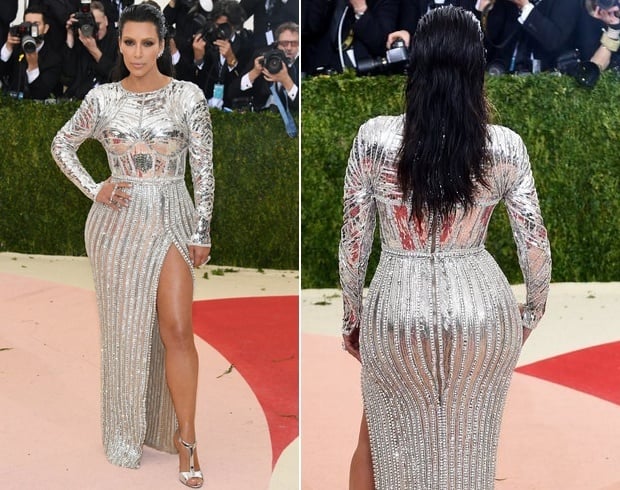 Katy Perry
Another celeb who took the Manus and Machina theme a little too seriously was Katy Perry. Apparently, she also ditched eyebrows (a little like Mrs. West) and opted for dramatic blue eyeliner and darkest lips ever. And the black Prada gown that she wore featured a collection of gadgets and charms.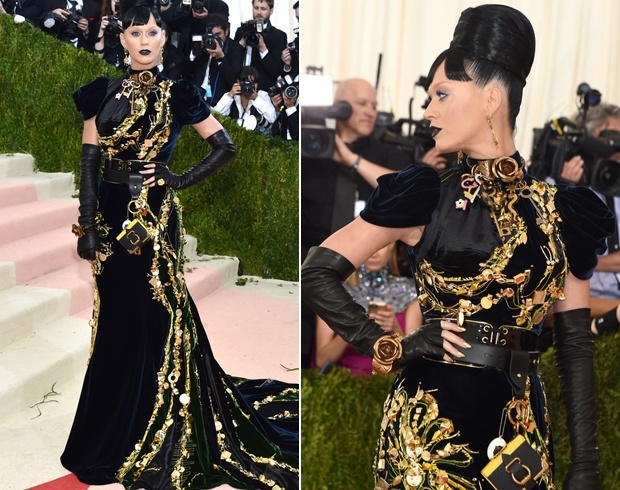 Blake Lively
Gossip Girl fame Blake Lively has never ever been spotted less than spectacular, the evening of Mat Gala 2016 was no different either. It was the first appearance of the 28 years old after announcing pregnancy and we must say the glow speaks for itself. The pink gown was custom designed for her with blush pink silk organza which was further accented with hand-dyed perspex petals. Talk of special treatments!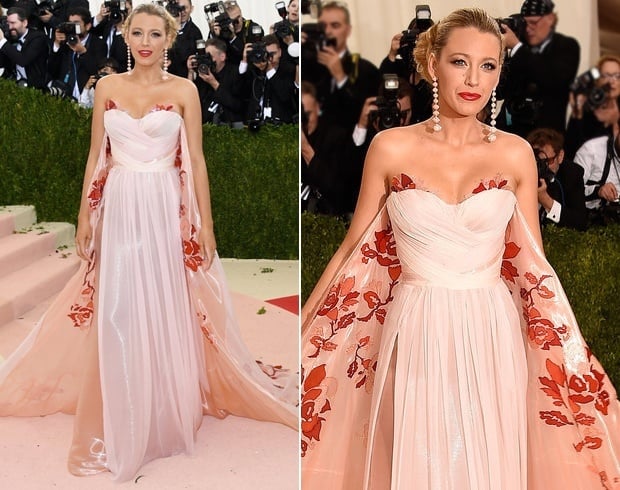 Though some attendees were very true to the Manus X Machina theme, others didn't religiously abide by it. But Taylor, Katy and Kim certainly take fashion as their divine being and we got a live size glance of it this evening. All and all – a great show!
Images Source: popsugar.com