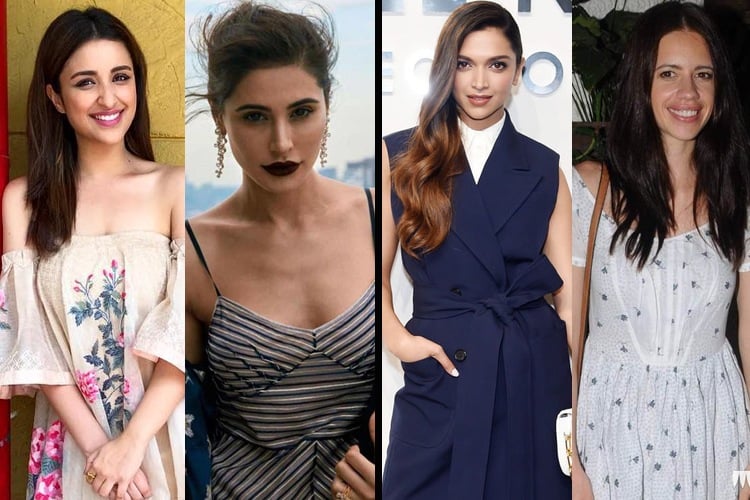 Sure, you might have a style that is your own, but that should not put a stop to you from finding inspiration elsewhere. Commonly, girls look up to celebrities for inspiration. We are quite sure you have your favorites too. However, how many of you really know which Bollywood star share your fashion sense? Which modern-day actress shares your zodiac sign as well as share common style taste?
Do you want to incorporate their style to your present wardrobe?
So, if your present closet is dampening your spirit, these stylish celebs got your back. A closer look at their zodiac signs and learning about each sign can allow you to find your celeb style twin.
Being born under a certain zodiac sign, your personality can highly reflect your individualistic style. These sassy celebs have been fearless with their fashion choices for a reason.
Also, there is an addition of style predictions of 2017 for each zodiac sign. How fun is that?
Aries
Celeb Style Twins: Kangana Ranaut, Lara Dutta
Women born under this zodiac are bold and independent of their style choices
We think that Kangana Ranaut's style brilliantly exemplify girls born under this star sign because just like her, Aries girls have a serious eye for fashion. For each camera moment, Kangana is ready with her confident demeanor and practically schools everyone with her style lessons. Basically, Kangana always come out looking Fierce
Another celeb that is equally as fierce as Kangana Ranaut and is an Arian herself is Lara Dutta. With their bold choices of rich colors, enigmatic silhouettes, and bohemian vibe, both the actresses care less to dress for others, but dresses to please themselves
2017 Prediction- This year Aries women can finally give up the idea of splurging on new items. Instead, they will be more inclined towards mixing and matching your owned items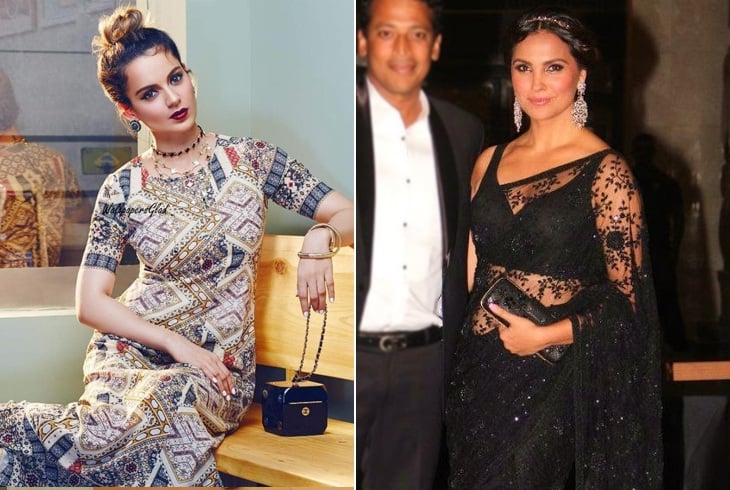 Taurus
Celeb Style Twins: Anushka Sharma and Adah Sharma
Taurus women are highly independent and this trait is an extension of their dressing style too
They are uncompromising with their outlook and their fashion statement switches from simple to extravagance
Top notch actress, Anushka Sharma is your style twin; she is point on trend always. She is immaculately dressed every single time she comes under the spotlight
Adah Sharma is another actress and a fellow Taurus, whose style switches from simple to glam, all at once indicating her versatility
2017 Prediction- This year expect to break free from your comfort zone and get to experiment with more refined styles. This year is all about going bold and breaking out in those high heels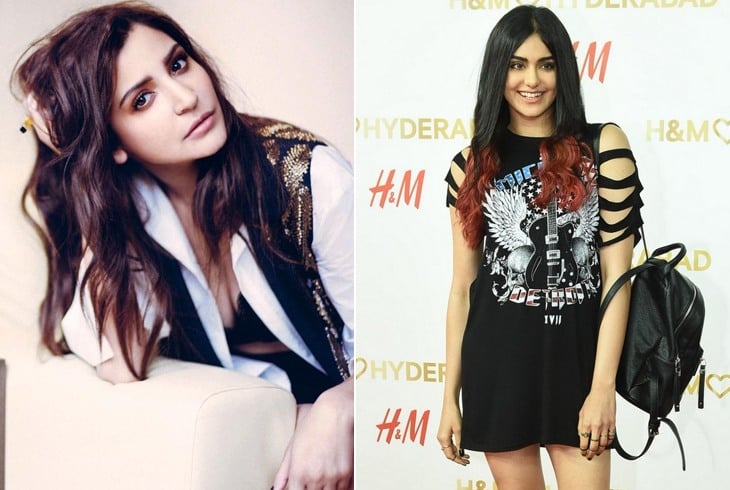 Gemini
Celeb Style Twins: Sonam Kapoor, Lisa Haydon
As a Gemini, you rock your inhibited style with utmost confidence
Just like your adaptable personality and unpredictable mood swings, your style speaks the same language
These traits remind us of the fashion icon of our times- Actress Sonam Kapoor. Her style has played a humungous role in inspiring young girls and Bollywood in general
This Gemini born actress can go from daring, to super casual and low key in a series of days
Model turned actress Lisa Haydon is another Gemini star who is not shy of expressing and original styles
2017 Prediction- the Gemini women should experiment with different shades and include different texture to their wardrobe this year
[Also Read: Sonam Kapoor]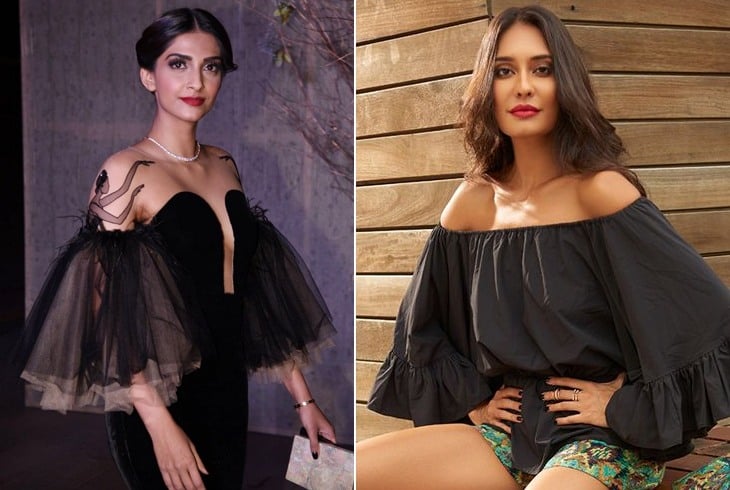 Cancer
Celeb Style Twins: Priyanka Chopra, Katrina Kaif
Cancer girls are known for their generosity, infectious humor, creativity and their emotional depth
Their personal style is ultra chic and often dresses to match a certain feeling
The ever gorgeous Katrina Kaif is every Cancerian style twin. Clearly like her star sign characteristics, she puts in a lot of thought to what she wears and for good reasons
2017 Prediction- This year Cancer girls are going to take their style to the next level. It is forecast that you will be turning quite a few heads given your personal taste and style.
Reminds us that actress Priyanka Chopra has been conveying the right message with her style throughout her stint overseas. And she did turned many heads in the recent held Met Gala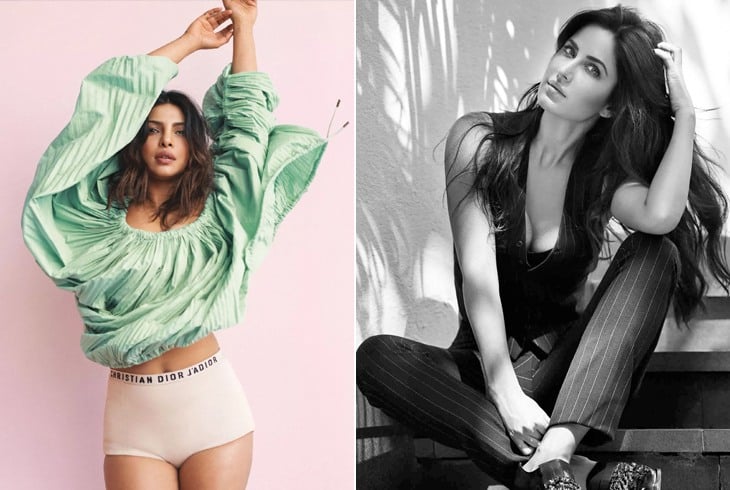 Leo
Celeb Style Twins: Kriti Sanon and Jacqueline Fernandez
Leo women have the charisma and confidence to pull off even the most dramatic of looks
Due to their radiant energy, they get along with people easily. Their friends are forever pounding on their doors to steal their wardrobe
If you need proof, then you can refer to Jacqueline Fernandez, whose looks are always spotlight ready
The same goes for Leo born actress Kriti Sanon. Her recent off-duty looks proves that she has the confidence to take on any stellar style. You should be following this celeb next
2017 Prediction- Prepare yourself to be stepping out in the most interesting and striking of styles this year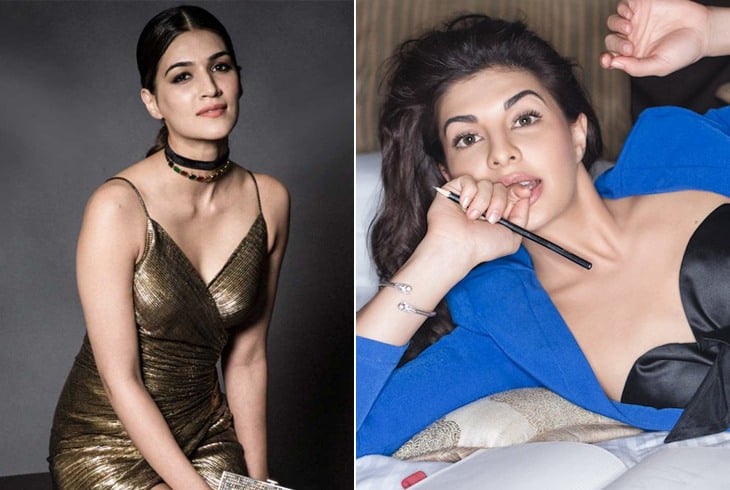 Virgo
Celeb Style Twins: Kareena Kapoor, Neha Dhupia
Virgo women are sensible and quite guarded and that's the reason they prefer subtle looks
One word to define their style statement is classic
Kareena Kapoor is one of the fearless Virgo woman and she can easily slip into several looks altogether. Her style is elegant with a touch of wearable items that simply transcends her many looks
Neha Dhupia is quite the risk-taker; another trait of Virgos. Over the years, she has learnt to balance off her outfits and pick up the perfect fit. Her emphasis on small details is quite relevant with her great picks
2017 Prediction- Most Virgo women are inclined with accessorizing themselves. Well, you will be happy to know this is year for flaunting big statement accessories. You can get your hands on everything starting from headwear and body chains
[sc:mediad]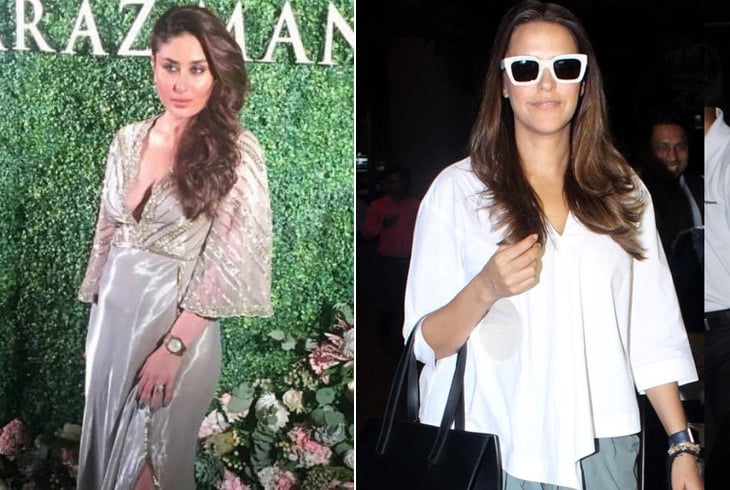 Libra
Celeb Style Twins: Parineeti Chopra, Nargis Fakhri
Libra women are full of life and never uninteresting. The same easily transcends in their wardrobe too
Nargis Fakhri has a Libra personality, quite like you! Her looks are never out-of-the-top but are always put together. She is one actress who likes to keep her focus on one piece of clothing rather than over fussing
Parineeti Chopra is another actress whose current style is wowing us. She easily embodies a fashion statement that gives out the right message to all the young girls out there
2017 Prediction- Do not be surprised if you find yourself leaning towards unexpected items. Be surprised in your unpredictability of hitting the streets with all forms of attention-grabbing accessories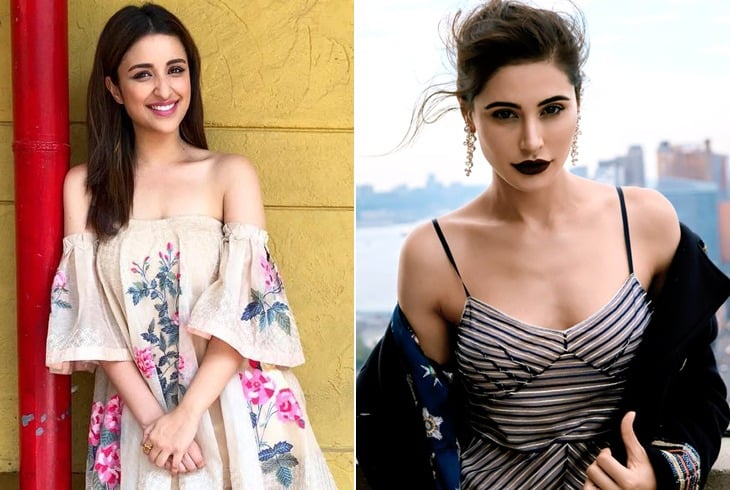 Scorpio
Celeb Style Twins: Diana Penty, Aditi Rao Hydari
Scorpio women have a quiet confidence and aura within themselves. They have the drive, intensity and passion
Owing to these traits, they choose to wear outfits they feel confident in
Aditi Rao Hydari is a perfect exemplifier of the Scorpio women and their style. The actress brings on her A game whether she is wearing casual denims or donning an intricate couture
Another kickass Scorpio woman is Diana Penty. Her style is flawless and tasteful that exudes her sensuality
2017 Prediction- Be fierce and unapologetic as you dress your way, all to the top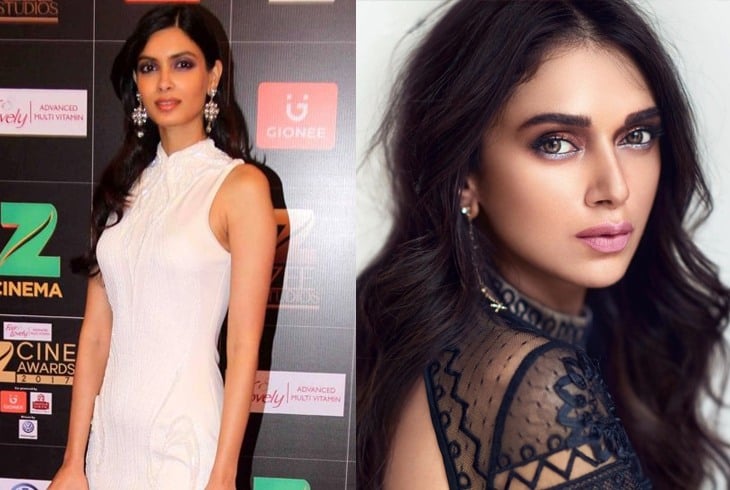 Sagittarius
Celeb Style Twins: Yami Gupta, Dia Mirza
If you are a Sagittarian woman, your wardrobe probably will be an extension of your fun personality
Like their persona, women born under this sign convey great zeal in exemplifying their energetic style
If you need visual evidence, you can refer to Dia Mirza's varying fashion styles, which perfectly showcase the Sagittarian sign
Another Sagittarian celeb that takes us on a ride with their personal style choices is Yami Gupta. Her unconventional styles makes us adore her
2017 Prediction- This will be the year that your yearning to live life to the fullest will be fulfilled. That also can speak with getting in touch with your personal style like never before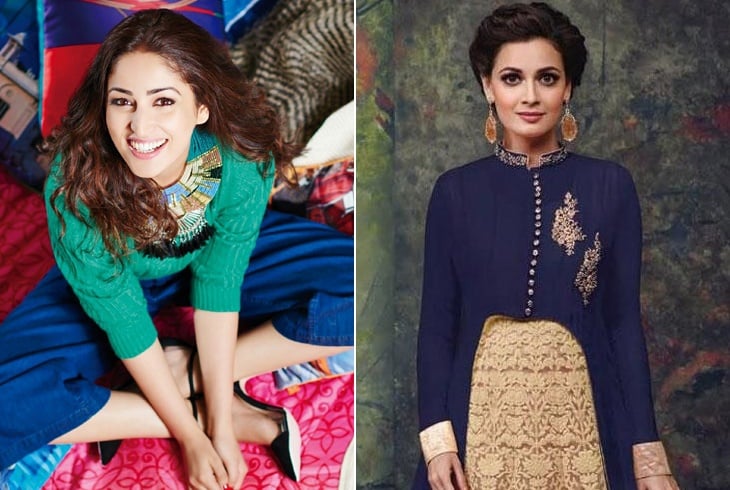 Capricorn
Celeb Style Twins: Deepika Padukone, Kalki Koechlin
A Capricorn woman does not dress for anyone rather than herself
Their style comes out effortlessly glamorous and is highly commendable
One classic example of a minimalistic fashion inspiration is actress Deepika Padukone. After her recent stint at Met Gala, she slammed critics for their snide remarks on her outfit. She retorted-
"Sometimes you might like what I wear and sometimes you might not like what I wear. And that's totally OK. I am not dressing for you my (reporter) love, I am dressing for myself. So, as long as I am having fun nothing else matters." We couldn't agree more.
Kalki Koechlin comes across as a cool Capricorn and is least bothered about anyone. She wears her heart out- whether it's a pair of jeans or a gown. Kalki adepts both these styles well
2017 Prediction- In her head, a Capricorn woman knows that her style is clean-cut and minimal. Owing to that, they tend to play it safe. Let go a little this year and embrace a new image that you never have gone out for before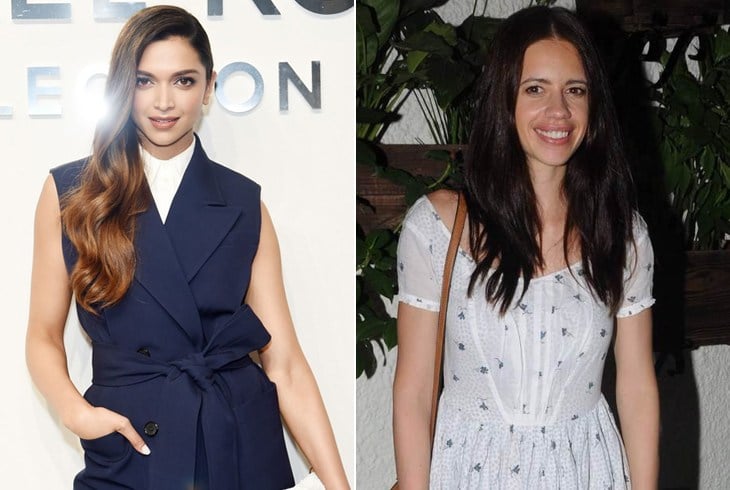 Aquarius
Celeb Style Twins: Sophie Choudry, Preity Zinta
Aquarians are unique personalities and are highly imaginative people
They are great risk-takers when it comes to style (in a good way) and are bold with their experiments. Their friends look up them as style icons and they stand out in a crowd easily
So, when an actress like Preity Zinta makes her entry, her clothing speaks for itself. Her highly expressive nature flawlessly depicts her creative spirit. The actress manages to look comfortable in whatever she is wearing
Sophie Choudry is another socialite who is popular for her elaborate bold style.
2017 Prediction- Aquarians believe that dressing is also a way to express oneself. Hence, they quite dress up depending on their moods effected by the environment around them. So, 2017 will be yet another year for Aquarians to experiment on new things!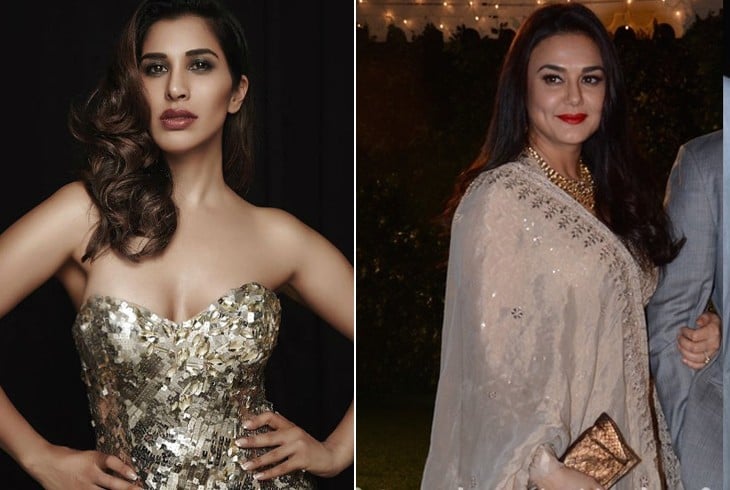 Pisces
Celeb Style Twins: Shraddha Kapoor, Alia Bhatt
The Piscean woman is a dreamer and use their imagination to the fullest
They have a knack for taking their style to a whole new level and their artistic side inspire people around
If you are a Piscean, your style twin is Alia Bhatt and Shraddha Kapoor. Both these young starlets follow their own path. They both channel their imagination with the clothes they wear
Both these actresses are set to inspire and surprise all
2017 Prediction- Since you are super imaginative and known for pairing items that no one would possibly think about. It is predicted that this year would be a show-stopping year for Piscean women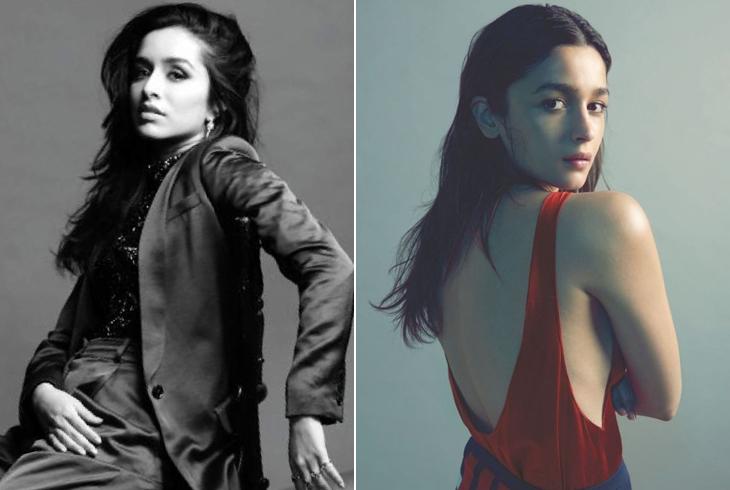 Hope this side of the study about astrology inspired your fashion goals for 2017. Discovering a new side of your zodiac sign can really help understand your style better. The more, you discover about yourself, the more reachable your style objectives will be. Lastly, be your own star and stay connected with your inner self.
Images Source: instagram